This interview with TRF's leader, DJ KOO, marks the first in a special series of talks to celebrate Avex's 35th anniversary with a variety of different artists and entertainers who have defined a generation, and to celebrate that first guest of ours is an artist who defined what it means to be a cool, sexy, female pop star back in the '00s Kumi Koda. Their discussion revolves around the topic of, What brought about the so-called 'Hit Movement,'as DJ KOO and Koda reflect on their successes in the industry, how they were able to cement their careers, as well as their past, present, and future as musicians and entertainers.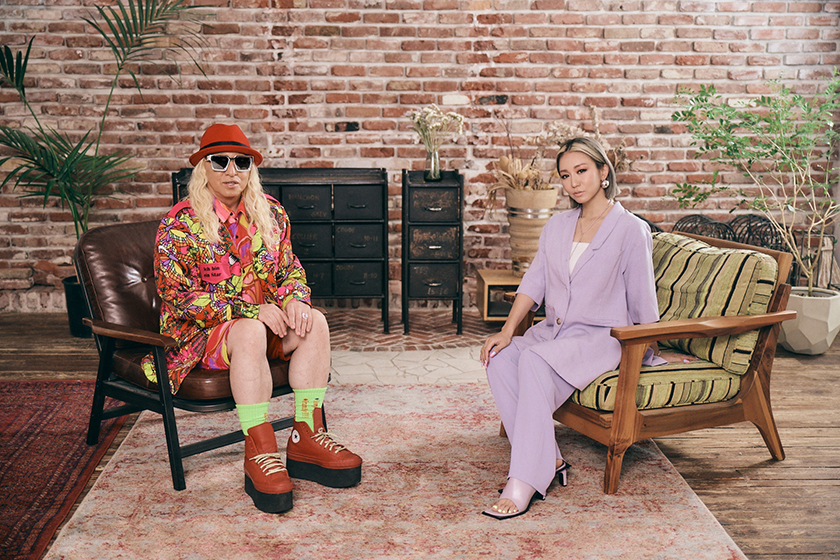 Debuting in 2000, Kumi Koda
"I would've been happy to sing for even just 10 years"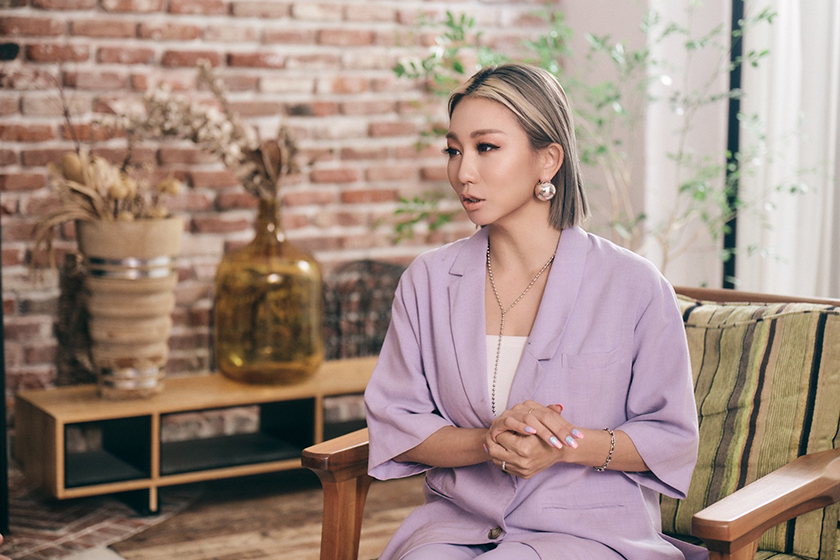 Between 1990 and 2000, Avex introduced the world to a plethora of generation-defining musicians, primarily hailing from the genre of dance music, and were forerunners of the Japanese music industry. Both DJ KOO and Kumi Koda were two artists that stood at the center of that movement.
DJ KOO (hereafter, KOO) "This year marks 30 years of TRF. But even before that, when Avex was still primarily putting out Western-style music, I was putting out dance mixes of Avex songs as a DJ, so I feel like they've been a part of my career ever since the very beginning. This year marks 43 years of me DJing."
Kumi Koda (hereafter, Koda) "It's amazing that you're still going strong, KOO. I made my debut in 2000, and back then I would've been happy if I could even get to sing for 10 years. I always wanted to be a singer, and back around the time of fourth grade, I was going out for auditions and the like. Back then, most of the time I wouldn't even make it past putting my name in the hat, turning in resumes and whatnot. I would send out my applications with songs I'd recorded on cassettes with the forms, but nothing ever seemed to come to fruition back then."
Koda's big break at
"avex dream 2000" and playing for 120,000 people at
the grand prix
Koda would catch a break in 1999 when she was a junior in high school. At the time, she managed to make it to a panel of judges who saw her audition for the event "Avex Dream 2000".
Koda "I managed to get a shot at singing in the finals at "Avex Dream 2000" in front of the judges and 120,000 people. All I could remember thinking was, 'I'm finally going to get to sing for people!' I'd made it all the way to the end of the selection process, and ended up getting to the semi-grand prix. After that, I was selected as a candidate student and would commute from Kyoto to Tokyo every weekend, learning how to walk-the-walk, how to dance, how to sing, and then made my debut as an artist in my final year of high school."
As she mentioned above, at the beginning of Koda's career, Avex was holding a plethora of classes for the next generation of artists and creators.
KOO "I had no idea Avex had a system in place for rearing the next generation of artists from their so-called 'infancy.' I'm guessing those lessons back then for promising young talent were the precursor to their Avex Artist Academy."
Koda "At the beginning, I wasn't even sure if I would be able to actually get a shot at being a legitimate artist, and then when I was about to debut, they told me that I'd have to garner a following within the first three singles I put out. I think that the academy that they have in place now really helps to make the dreams of young, up-and-coming artists come true."
Nobody will notice you if you're like everyone else,
originality is born through trial and error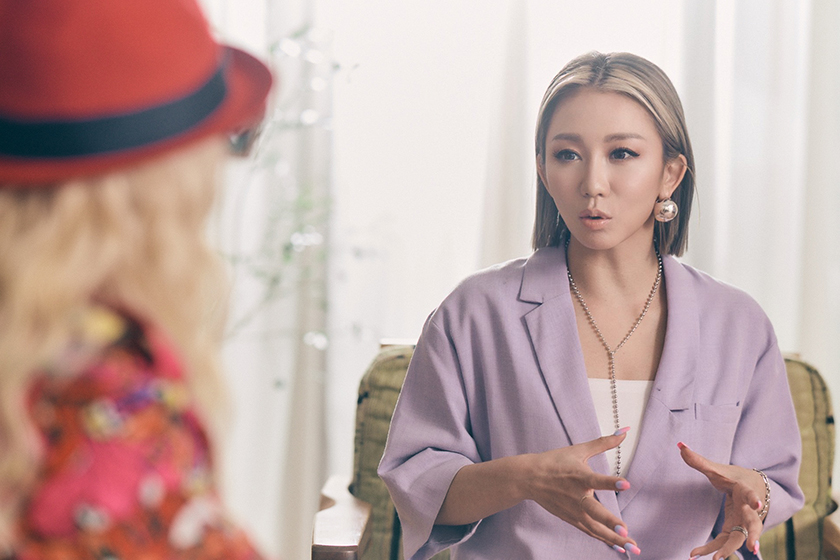 Looking back on her formative experiences, Koda reflects that her mother was the first one to turn her on to music such as Akina Nakamori, Momoe Yamaguchi, and Kiyomi Suzuki. After that, Koda heard the song DREAMS COME TRUE and thought to herself "I want to sing songs like this, the kind that move people," and thus her desire to become a singer was set.
Koda "After it was decided that I'd make my debut on the label rhythm zone, I started listening to Western-style music. When I was 18, I was listening to the Backstreet Boys, N*Sync, Britney Spears, and the like. At the time, the top artists on the Japanese and Billboard charts were all associated with Avex, so I thought that I would be able to make a name for myself immediately after I joined Avex. But in reality, of course, I didn't sell it at all. Once I'd made my debut, all the people I'd looked up to and admired suddenly became my rivals."
KOO "Of course you'd have respect for those artists, but then in order to sell records, you suddenly found yourself having to stand on the same playing field as them, yeah?"
Koda says "that before she made her television debut, she was given something of a protective branding with Avex, but was also able to work to improve herself as an artist with the company during that period. It was then that she started singing in various clubs in guest spots, the kind of environment where nobody knew who she was. Over the course of a year, she played over 100 gigs."
KOO "When the lights go up at the clubs, the performers really need to have confidence. The audience is there to have a good time and go wild, but they're the 'home team' while the artists themselves are the 'away team.' Every time you get on stage it's a battle for how to get them excited, how to turn them around, and how to get them involved. I think it's the audience that made you the performer you are today."
Koda "I think I can still appreciate the finer aspects of a performance thanks to my time working clubs. You don't know what it's like to be an entertainer until you get to the venue and actually get out there on stage. I'm very grateful that I had that point in my career that helped me to think that way."
KOO "Including understanding the point you just said, I think the other big factor in becoming an artist is that you'll never make it in the industry if you just do what people tell you to do."
Koda "Yes, if I just did the same thing as other artists, nobody would ever notice me. I was searching for something that no other artist was doing, and in Japan at the time, there was nobody who sang or danced as cool or as sexy as Britney Spears, Christina Aguilera, or Destiny's Child."
Koda, having found a way to create her own original style, took off at the center of the Japanese music scene.
Koda is the nail that stands out and
is ready for a hammer to fall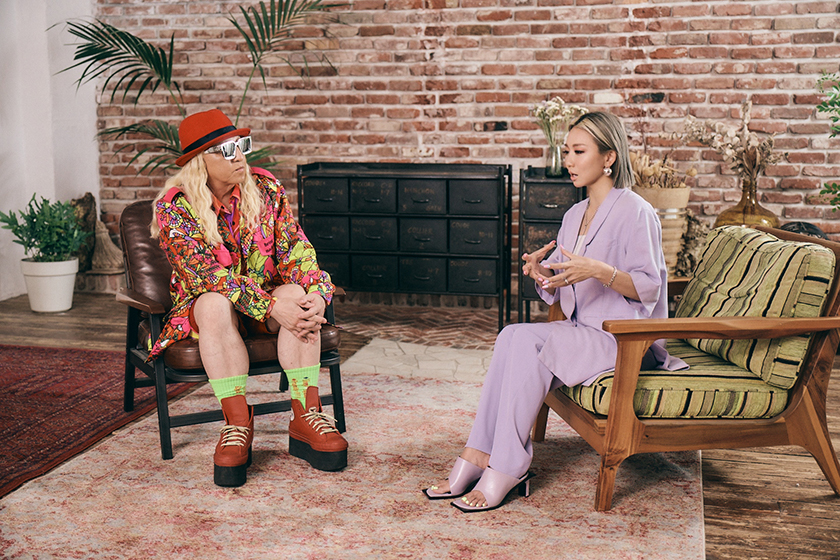 Koda "After that, I was approached by director Hideaki Anno, who heard my song "Crazy 4 U" and offered to let me sing the theme song for the live-action movie Cutie Honey. During that time, I was able to establish the artist 'Kumi Koda' that people know today. The song "Butterfly" was another major turning point in my career. That song won a Japan Record Award, and was featured in fashion magazines as 'Kuu-chan'. After that, I started noticing more and more girls copying my style out in the street."
At the time, anyone who danced sexy or sang and danced powerfully would be compared to Koda, whose style came to be known as "sexy cool."
Koda "The term 'sexy cool' kind of caught on with the public as I was pursuing that kind of style. There wasn't anyone else pioneering that kind of style in Japan at the time, so I had to take some licks for what I was doing. But I felt like I was standing out from the rest at the time, and I was ready for people to keep giving me guff about the style I was pursuing."
I'd rather be hated than unknown
an artist for the times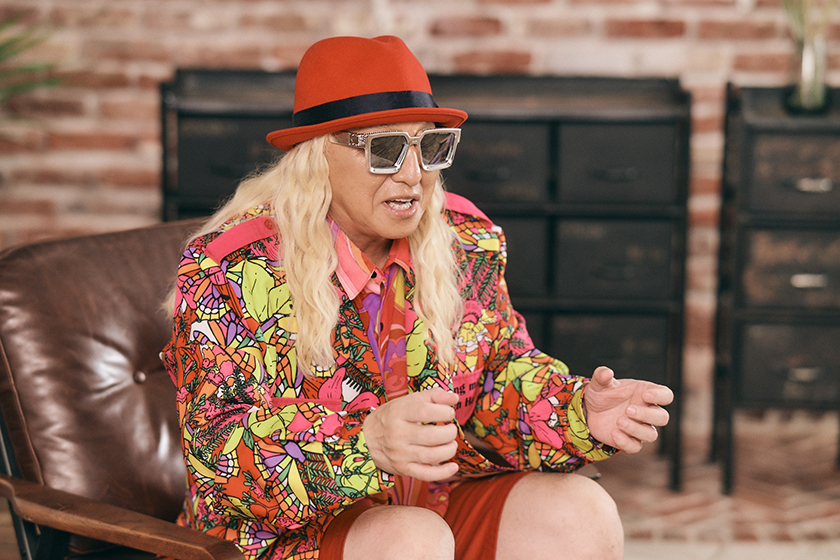 KOO "From the public's point of view, Koda is "sexy cool." At the time, I'm guessing you basically just had to run with the image you'd garnered for yourself, so that must've led to some conflicts and disagreements at the time, no?"
Koda "But I see 'Kumi Koda' from a bird's eye view. I have the power to think Kumi Koda, she would wear this kind of clothes, make this kind of statement, and sing this kind of music." Back then, I was really getting popular at a pretty rapid pace, and I'd think to myself, 'Kumi Koda is amazing!' I'd tell myself every day 'Keep your feet on the ground and don't settle for the status quo.'"
KOO "Back then, you started moving on from clubs to arenas, to stadiums, domes, all very suddenly. That was the same for me and TRF. What was going through your mind at the time?"
Koda "While a lot of my fans were really enthusiastic, I did receive quite a bit of backlash. Even if I had only 100 fans, I was prepared for those 100 fans to possibly turn on me or hate me even. Like the title of my 20th anniversary tour states, I'd rather be hated than not known. As long as there are people out there who I'm helping with the songs I sing, I'm ready to take the plunge and be hurt. I think that's something that has stayed the same ever since I started in this industry."
Peers bring out the best
in one another at Avex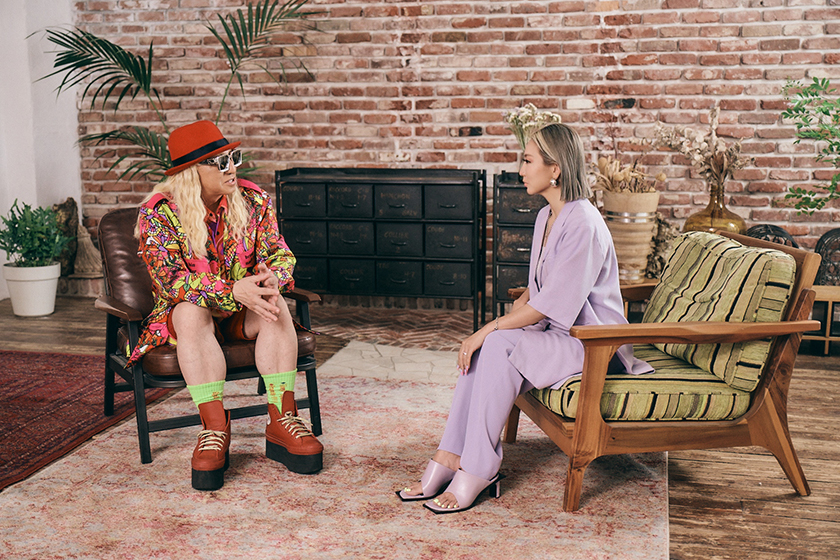 KOO and Koda have overcome much during the course of their careers. KOO says that at the heart of their relationship is the mutual respect they hold for each other.
KOO "We have confidence in each other, and that confidence is something we can understand because we have accumulated so many different experiences together. We don't see each other that often, but just by looking at your photos on social media, I can see what you're up to and know that you're doing well."
Koda "I think the appeal of Avex is that it's not rigidly structured in a vertical manner between the artists and employees. I have a very good relationship with you, KOO, not the kind that you see between junior and senior staff at a lot of Japanese workplaces. For instance, you know those "a-nation" events where all sorts of Avex performers get together? It's at those kinds of events where I feel like we can get together with our peers and collaborate on live performances. I think through that we're all able to help improve one another as artists."
KOO "As I participate in various Avex events, I feel that they are opportunities for all our artists to rediscover that fundamental strength of 'Avex can do it!' I feel that each event is a place where all the artists can rediscover the strength of the company. Like you said, I think it's good to take on the challenge of leveraging the value of our relationships within the company."
Artists have to do it themselves.
No lowering the bar, they've got to stick to the path they've chosen
Koda "There are a ton of cool artists at Avex who came in after me, but there are also still a bunch who the world hasn't seen yet. It's important to find a way to help them break out and get noticed, but at the end of the day, it's all up to them to do that. In order to be original, I have always tried to create music that is different from the current trends, and go out of my way to not listen to songs that are trending. I think that it's important to stick with the path you've chosen and to not get disheartened."
KOO "That's something we've been able to see because of the work that we've put in up to this point."
Koda "In my opinion, you're an amazing figure because here you are making a huge splash in the entertainment industry once again. If I had the chance to go back and make another big splash, I can't think of any other choice but singing, being a singer. I still just love being a singer. I'm in an environment where I still get to do a tour every year, and I'm still continuing to put out singles and albums. I'm really glad that I get to keep having the kind of fun I had when I'd just started."
Kumi Koda still in love with being
a vocalist and entertainer first and foremost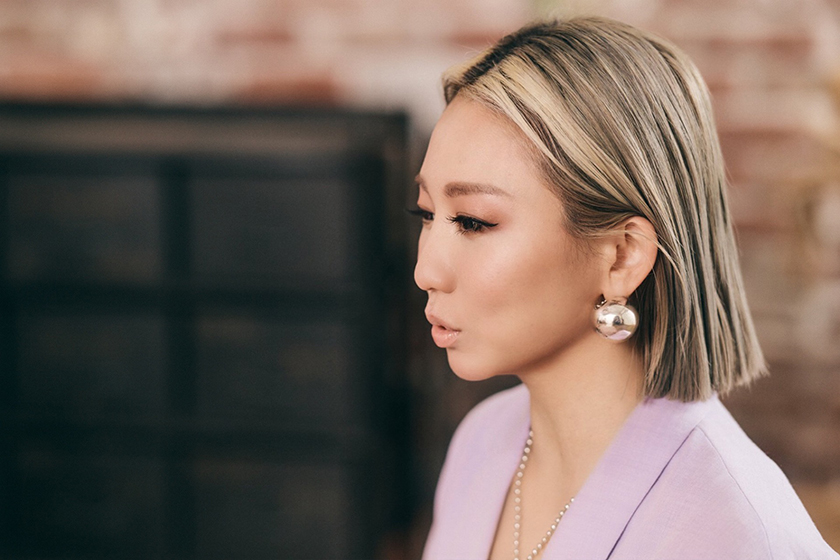 KOO and Koda have been in the entertainment industry for a long time at this point. Where do they imagine the future will take them, and what kind of people will they be when they get there?
Koda "The ways for people to enjoy music have really grown in scope. For instance, you might have people wearing VR helmets in their seats, and if that kind of thing catches on, people will really be able to enjoy music in a casual manner. That was really something on my mind in the midst of the COVID-19 pandemic if for whatever reason people can't participate in live events or go to the venues, there should be some sort of option for them to still engage with that kind of performance, and I think that will help solidify the importance of live music and live performances moving forward."
KOO "I'd be curious to see a digital live performance of yours. By the way, I know that you're a performer first and foremost, but I'd also like to see you try your hand at producing or rearing a group of artists yourself, like a kind of teacher."
Koda "I've got a vague notion that I want to try producing once I'm in my 40s or 50s. For example, there are plenty of styles out there that I'm not suited to, so applying some of those ideas might be fun. If I were to take on an artist, I would really want to teach them like I would a child. But for the moment, I'm a vocalist with Avex, an entertainer. There are still new generations of people I want to see me perform, and I want to keep making the world a happy and noisy place!"
When Kumi Koda first stepped onto the scene, she was such a sensation that despite being seen by so many people, no one really understood the had work she'd put in to get there. Still, it's precisely because she created a firm and unwavering image of herself, one whose ideal form she came face-to-face with, that she continues to enjoy such support form her fans as a true original. From here on out, she's committed to presenting her fans with unparalleled live entertainment and being an icon of the times.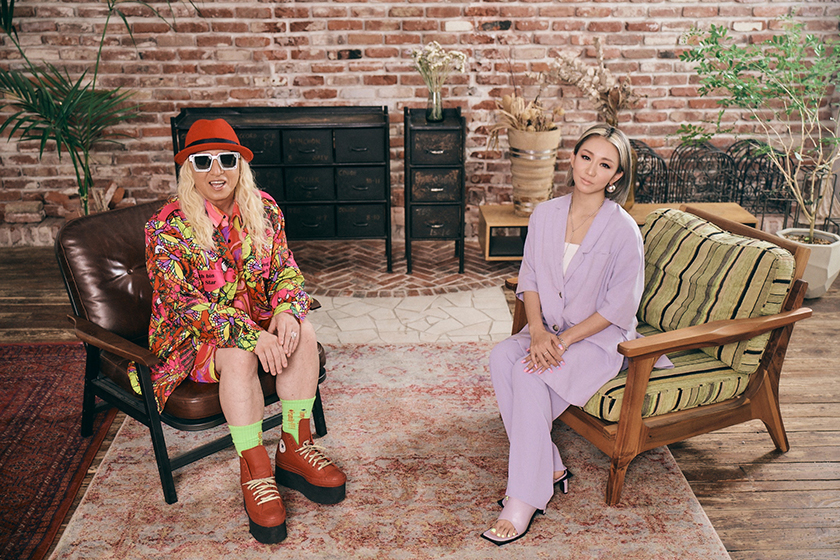 (Photo left)
DJ KOO

(Photo right)
Kumi Koda