It's safe to say that when most people hear "Avex," they automatically think of "a-nation." That's how predominant of an event a-nation has become since Avex first started the festival in 2002, slowly refining it into what it is today. This year, in celebration of Avex's 30 th anniversary, the company's branches have joined forces to hold the event in four different locations — Tokyo, Osaka, Mie and Nagasaki. The project's team members plan to funnel a fresh new wind into the equation as they aim for their most comprehensive entertainment performance to date. Which direction will a-nation aim its sails? Read further to find out. For some first-hand insight, we asked Avex's very own Akito Yamanaka, the current supervisor of a-nation who has been involved with the festival since first joining the company.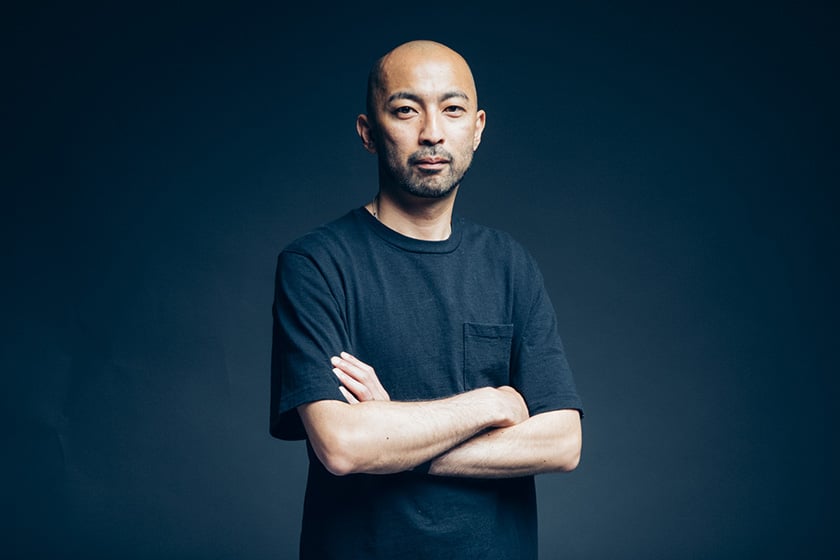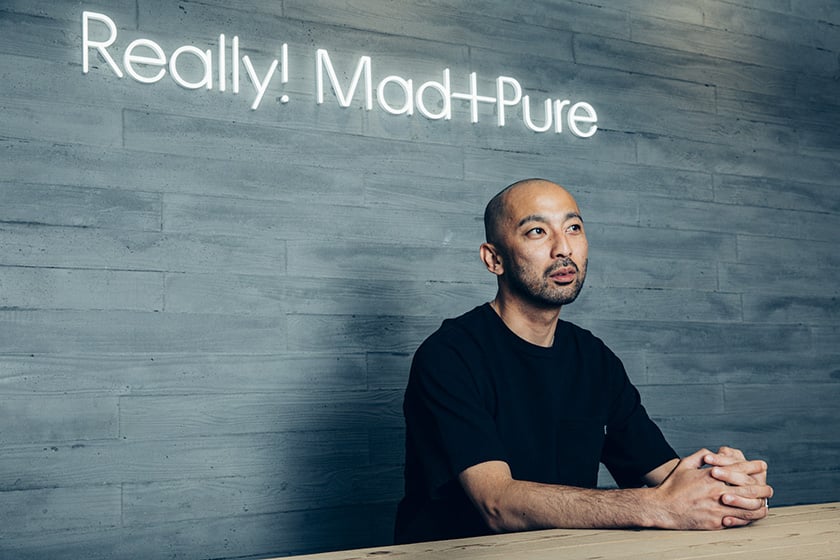 The pop-turned festival you can attend in heels
The first a-nation was held in 2002. Joining Avex five years later, Yamanaka was first in charge of organizing the artists. Now he is in charge of making the whole festival run smoothly. In those years in between, he has seen almost everything and knows about as much as there is to know about the festival.
"There are many other events throughout Japan, but a-nation has a totally unique lineup. We have completely shifted to the pop field. We also do our best to create an event that people who don't usually come to festivals can come to. When it comes down to it, we started a-nation with the hope that it become a festival that you can casually stop by on your night out — a festival that you can "attend in heels." And as for the lineup, we are careful to choose artists that can support this concept."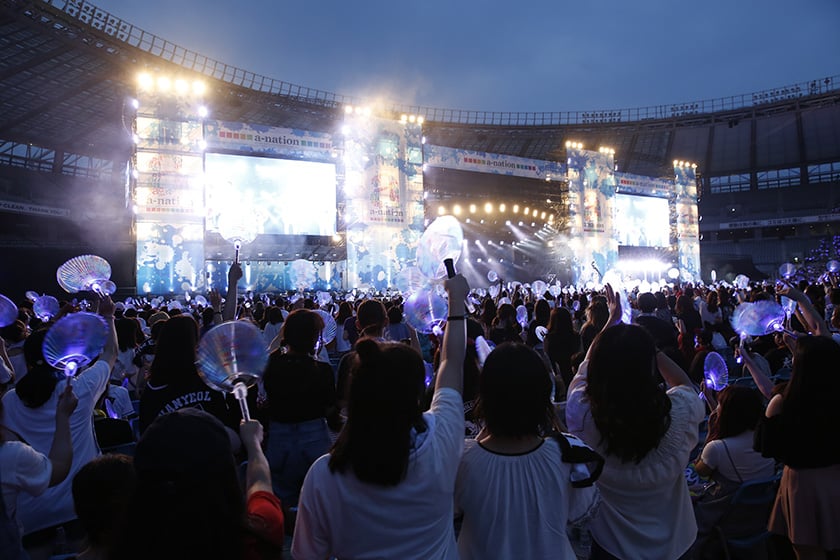 Let's take a look at the kind of environment that affected Avex, a-nation and the music industry in general back in the early 2000's when Yamanaka first joined the team.
"When we first started out, we were only really booking artists that Avex was managing. But as the times changed, we started reaching out to artists outside of our label and beyond the company. The way we choose artists for our lineup has really changed from back then."
The courageous concept behind a-nation's booking is that they choose artists that have the high potential of making new fans.
"For instance, if our headliner is an artist whose music you can really dance to, that becomes the central branch and we line up the rest accordingly — we choose artists that the fans of the headliner would potentially like. We try out best not to choose artists that wouldn't benefit from being there, or benefit the rest of the lineup or fans."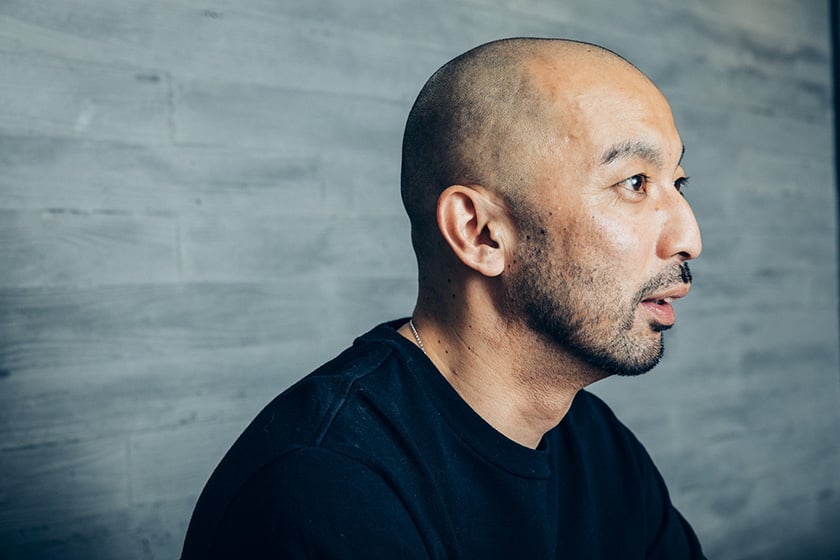 Returning to our roots — our original circuit style.
This year marks not only the 17 th year of a-nation and the 30 th year of Avex, it is also a year of change for the festival.
"We will be holding a-nation in Tokyo, Osaka, Mie and Nagasaki this year," says Yamanaka. "With it being the 30 th anniversary of Avex and the label, fan club, as well as merchandise have all officially merged to become one company, we knew we wanted to hold the event in four locations before we even started thinking about the lineup. I think this circuit style will be an important factor in the coming years as well."
Nakayama of course realizes that things don't always go as planned. Looking back on his years with a-nation, he can remember many hurdles and obstacles — one of them being their overseas a-nation.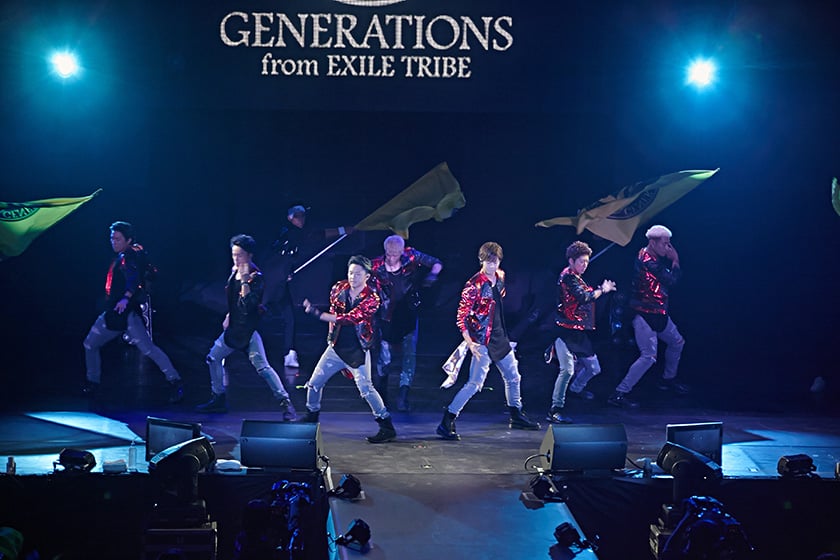 "I didn't go to our one in Singapore, myself, but I was in charge of our show in Taiwan. To be honest, it was more pain than pleasure. I learned the hard way about what position J-POP was in, throughout Asia. I had thought it was stronger. Taiwan and Japan have a good relationship, and J-POP was always popular in Taiwan, but things had really changed after K-POP came on the scene. If you really want to take your chance at Asia, you have to actually go there and dig your roots in. The artists have to be ready and eager to take a chance too."
How Yamanaka and the rest of the Avex team plans to make use of their valuable experience in the industry and what path of evolution they want to point a-nation onto, is up to them. Either way, their interpretation on what a-nation ought to stand for is key.
"As the content holder of a-nation, since we have the liberty to do what we want, I think we ought to use that as our weapon, as an opportunity to, say, connect our regional offices with different media and corporate sponsors. Also, after really thinking about it, there aren't any other festivals out there doing it the circuit style that we had done from early on. Summer Sonic is held in Tokyo and Osaka, but there's no event that really goes beyond that. I think that is another thing that sets us apart from the rest and represents our unique position."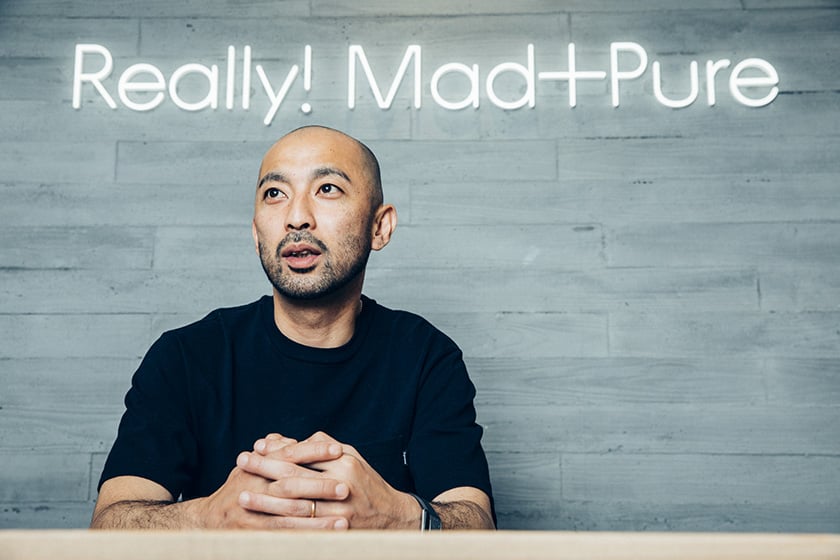 Carrying a mad and pure a-nation into the future
This year's a-nation is one big project that has been built thanks to the Avex regional branches and many other departments coming together to make it happen. One important aspect in making that possible is the new staff training that goes on within the company.
"Avex's mission now is to create a new star," commented Yamanaka. "We have to be able to create an environment for the new and young generation, who have lots of ideas and opinions, to voice those them with ease. And since a new fan base is likely to be made up of younger people, we OG's aren't going to be able to come up with the right ideas for them, no matter how hard we think. It should be the younger generation that comes up with the next big hit."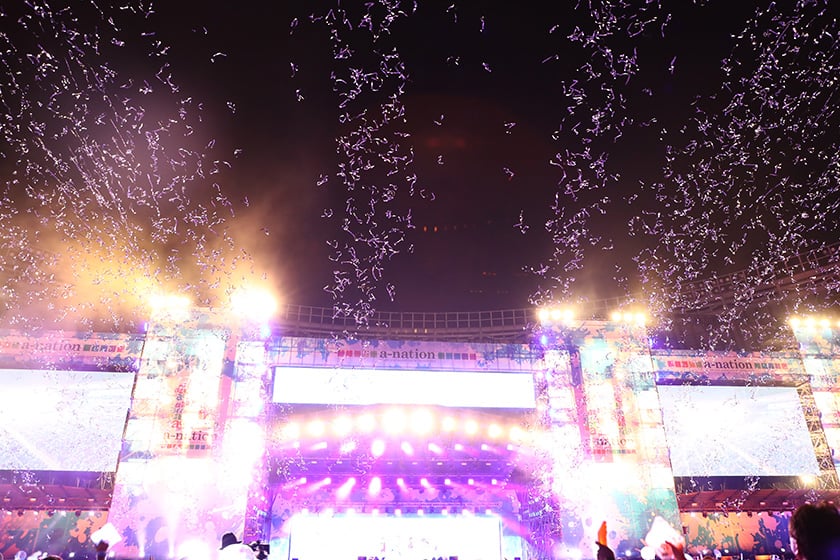 Yamanaka has come a long way with a-nation and though he may not be able to see things objectively any longer, it seems there is still lots of appeal for the very rewarding job.
"First we fix the lineup, then the ticket sales start. When tickets sell better than what you had expected, it really makes you excited. When sales do good, it allows you the affordability to try new things, which drastically affects your ideas from that point on. It may seem obvious, but ticket sales are really really important. The artists themselves would much rather perform in front of a full house and making that happen is big."
Since a-nation has gone back to its old circuit style, they are conscious of their stance towards the future. Their originality that they've spent the past thirty years nurturing, is still alive and well.
"Since it's our 30 th anniversary, we first thought of doing something that put light on the past, but President. Matsuura sees this anniversary as something that ought to look towards the future rather than the past. We decided that a-nation ought to do the same. We want to make a new star. And just as our new concept demonstrates, I think that a-nation is both a Mad and Pure festival. It's pretty mad of them to be able to keep the wheels moving for so long with such a direct and clear cut concept, and the fact that it has continued as is, reflects that is genuine, or pure. Carrying this on into the future is our job."
Through a-nation, Avex hopes to make the best use of its experience and knowhow, without forgetting its principle of creating a festival that you can attend in heels, all while fine tuning it and evolving it to fit with the times. Avex hopes to create a festival whose significance can be heightened by all artists, corporations and fans involved. It will continue to make a-nation an entertainment experience for, not only hard core music and festival lovers, but for the masses.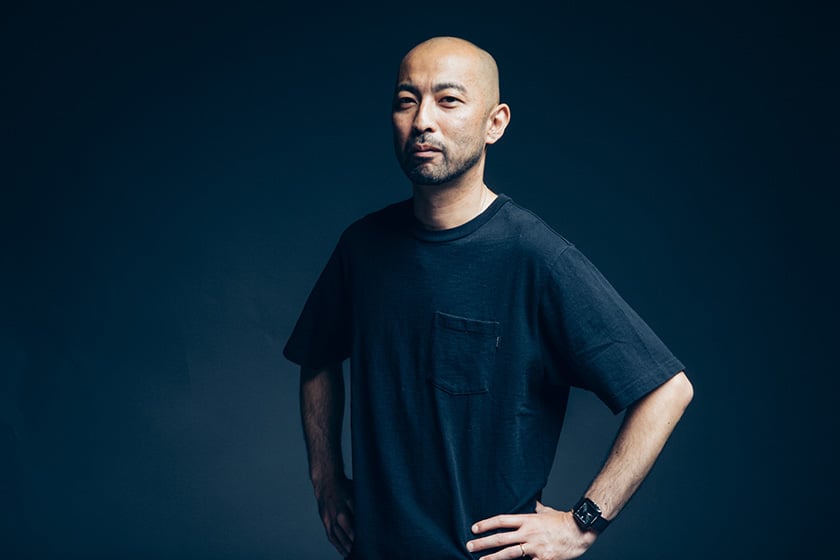 Avex Entertainment Inc.
Executive Officer/Chief of Headquarters
Akihito Yamanaka