The year of 2019 marks the 18th anniversary for a-nation. Starting as the music festival you can attend in high-heels, it welcomes concert-goers to enjoy a day of pop-music dressed up as they would any for any other urban event. Avex has really put their stamp on the show this year as well, placing even more importance than last year on their connections with regional municipalities, enterprises and media at each location throughout the national circuit. Starting in Aomori on July 20th (Sat), the event put on shows at three more locations: Mie on the 27th, Fukuoka on August 3rd, and a two day weekend show in Osaka to cap off the tour (unfortunately the show in Mie was canceled due to Typhoon no.6). So how did a-nation convey their uniqueness and potential for the future this year around? Read further for the full report on the Saturday show (17th) in Osaka.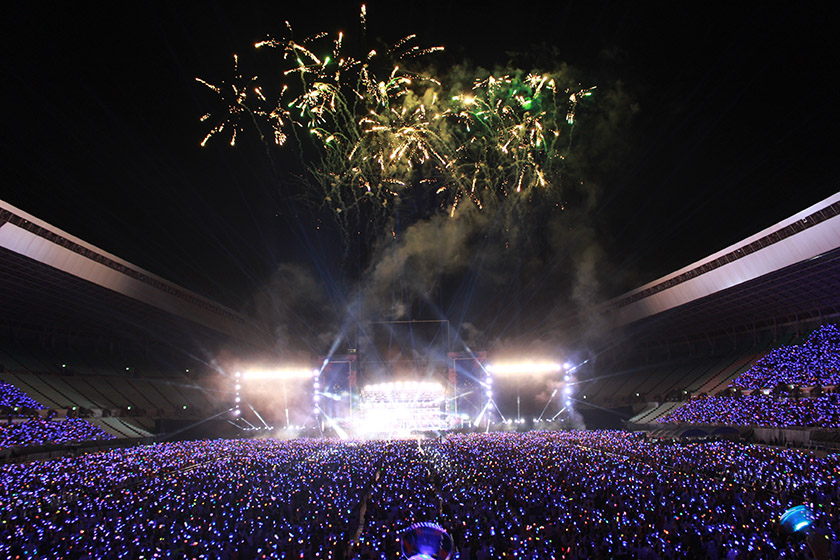 Sound quality and new experiments.
Booths that wowed
the venue with hospitality.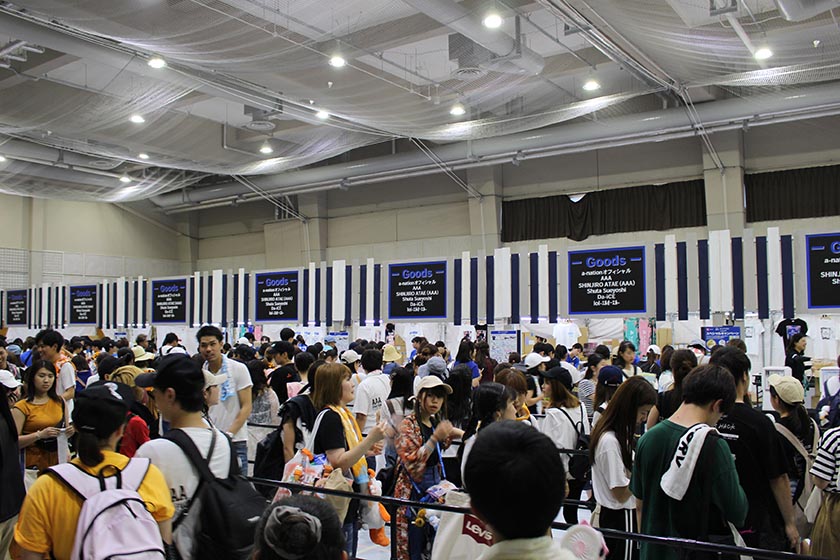 The last stop on the a-nation tour this year was at Yanmar Stadium Nagai in Osaka. This blistering hot summer day saw an overflow of a-nation fans. Various sponsors set up their booths outside the venue to reach out to and give hospitality to those who had not yet bought their tickets.
Since 2014, when TVXQ (Tohoshinki) was the first group to stream their show live, a-nation has continued to do so every year. At the booth of dTV, the company handling the streaming, a lottery was held for the chance to win merchandise with signatures of artists on them. Marine-themed photo opportunity spots dotted the outside waiting area with some pre-show entertainment for the masses.
The café chain Doutor also set up a booth in collaboration with a-nation this year as well, donning the label's famous blue on its banner. Decorated in flowers for a vibrant eye-catching design, it was one of the most popular booths for Instagram photographs. Limited-time original drinks were prepared for the occasion, also in collaboration with artists—three in particular, Koda Kumi, Shuta Sueyoshi and Da-iCE. Customers were presented with original collaborative stickers as well.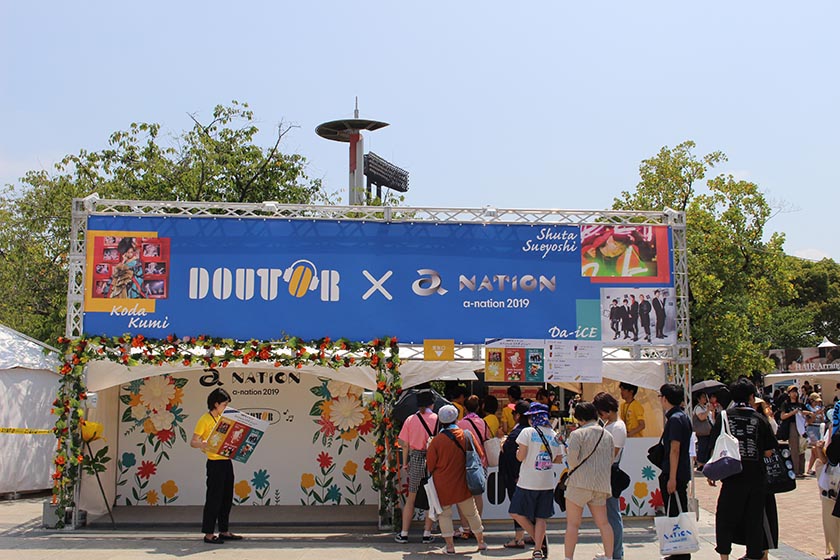 Also returning this year was the ever popular BEAUTY FES Dream Girls Market, where famous hairstylists arranged people's hair for free. From those who looked like they've been coming to a-nation every year for some time, to first-time teenagers, people of all ages enjoyed getting a new hair-do to commemorate the occasion.
The food booths were also in full bloom. There were refreshing sweets like ice cream bars, shaved ice and tapioca drinks with the a-nation logo on them, as well as savory, hefty meals like skewers, steak bowls, curries and kebabs. The hungry music lovers made sure they quenched their appetite before the show started.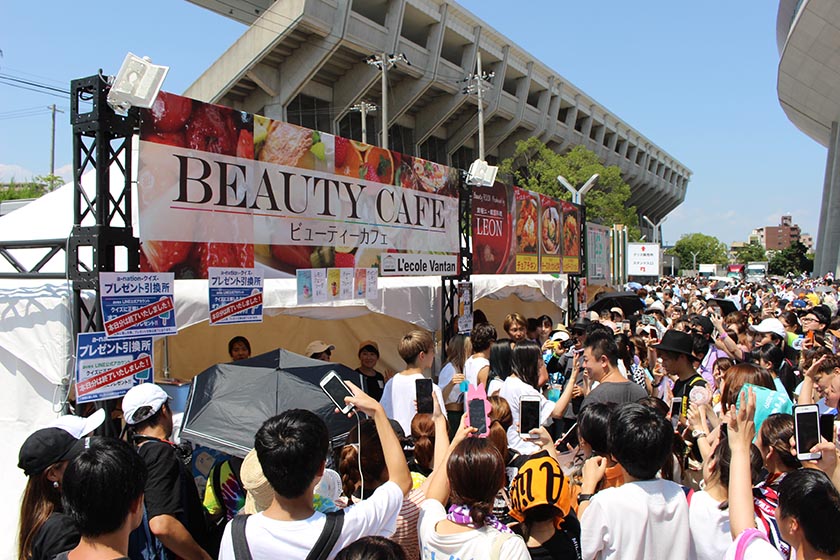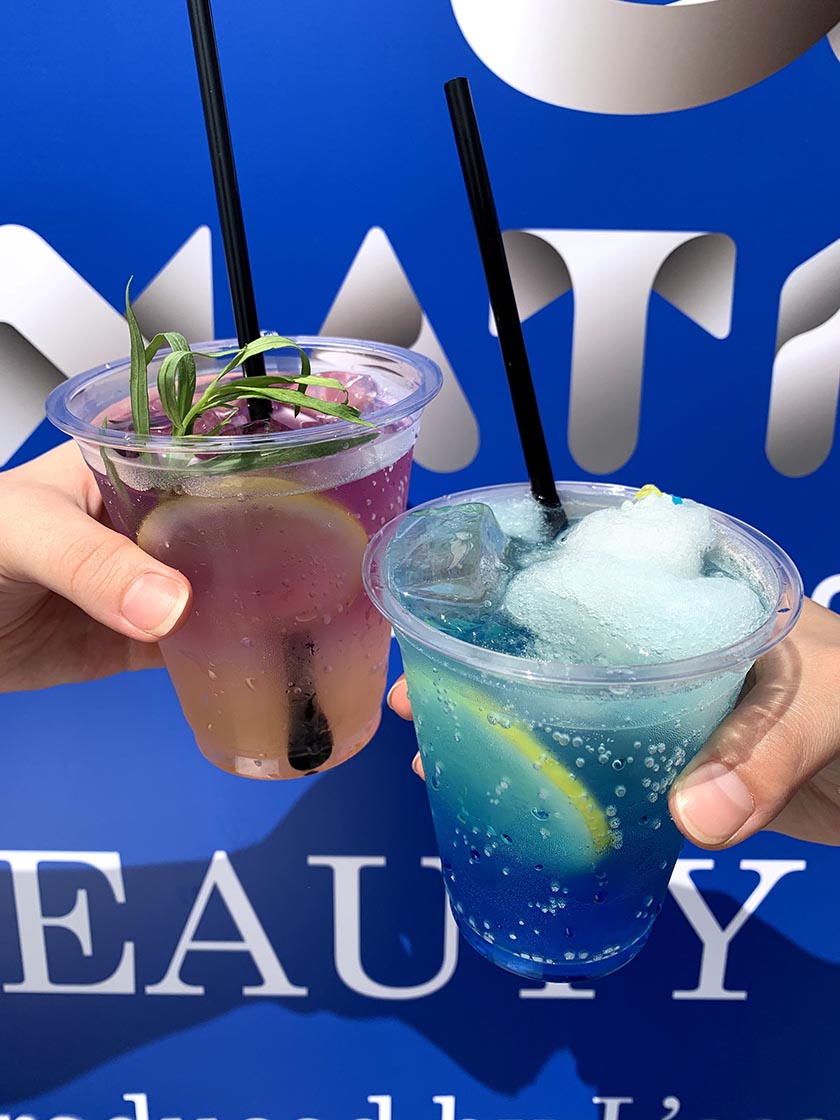 The event prepared a new cloak system called Ecbo Cloak for the first time. Since the show sees over 100,000 people over the two-day weekend, it's not hard to imagine running out of coin lockers in and around the stadium. Implementing this service in future shows should be a great way to help ease the minds of many customers, allowing them to enjoy their time worry free and hand free.
First-time and surprise performances.
Concert strategies for
an explosive start.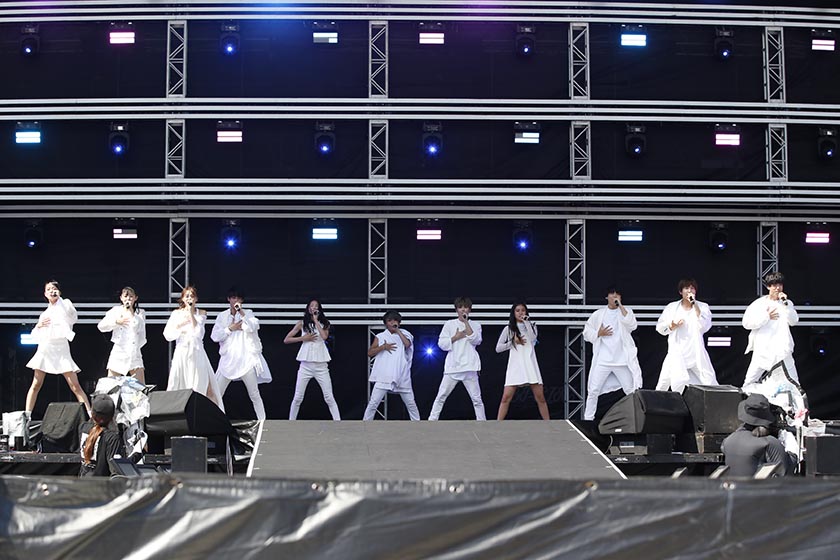 Passionate performances by promising young artists wowed the audience at the free Community Stage outside the main area midday. Mix-gender group a-genic, the new dance and vocal group produced in order to "carry on the DNA of avex" performed not only here, but kicked-off the show as the opening-act on the main stage as well. Performing for the very first time on a-nation's larger than life sized stage must have been quite the experience for them. Witnessing their role-model groups like lol, Da-iCE and AAA from the sidelines must also have been an invigorating lesson with many great takeaways.
The top-batter after that was the boy-band DA PUMP. The moment their name appeared on the screen a wave of cheers swept through the crowd. They performed the group's major hit last year U.S.A., followed by their latest single P.A.R.T.Y. ~ Universe Festival featuring trembling dance moves that are sure to put it high on the charts. Almost as if answering to the tune U.S.A., the group's slightly senior female comrades MAX performed their single JAPAN JAPAN JAPAN. The choreo for this song, which they performed song along-side DA PUMP, was made by DA PUMP member Tomo, and includes a "J" sign made with thumb and index finger. After that, surprise guest and impersonator Ringo Chan came on stage to perform U.S.A. while doing an impression of actor Tetsuya Takeda. The first half of the day was full of DA PUMP related performances that the crowd ate up.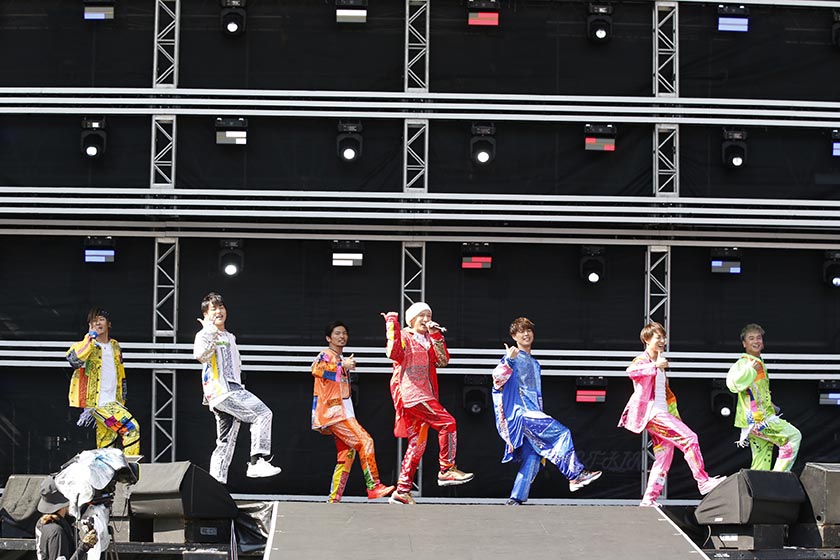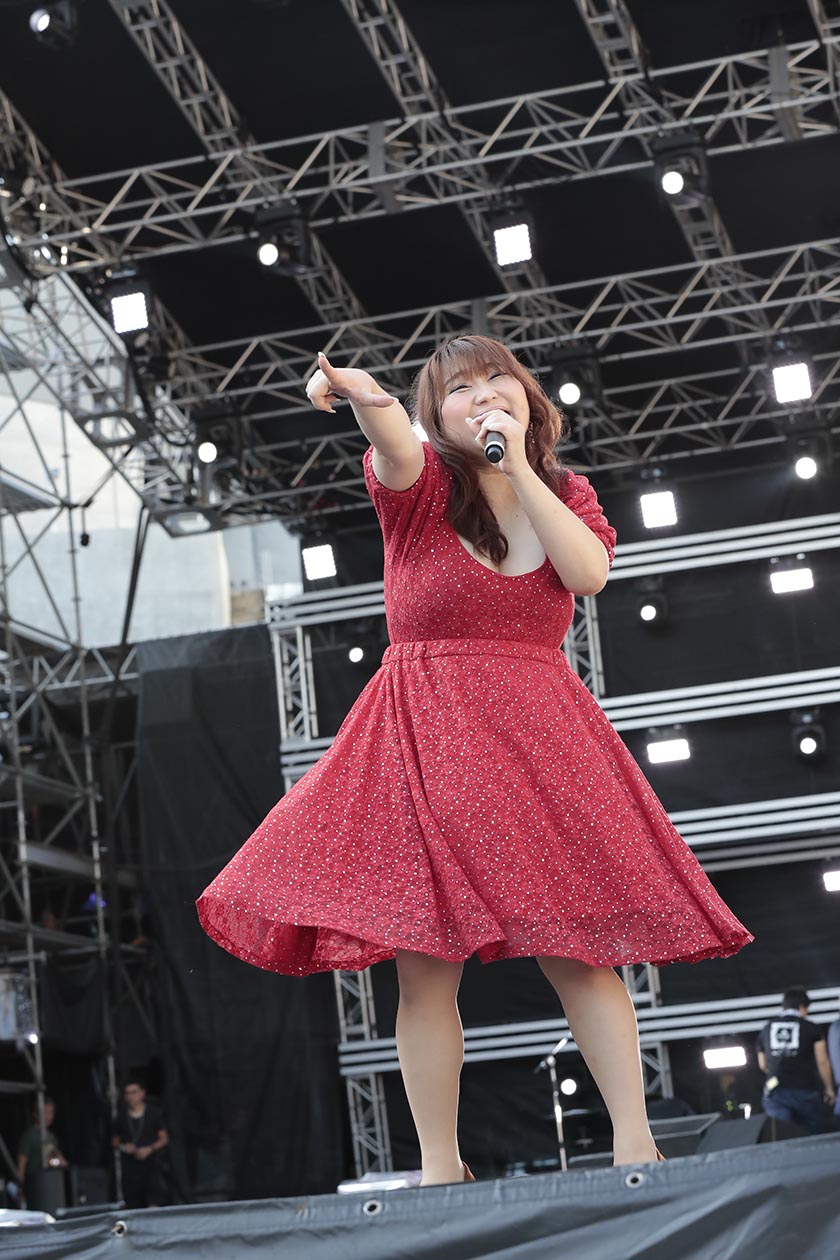 Connecting international
artists through
"unbreakable pop".
This year's unbeatable line-up.
The Osaka based group ET-KING, clad in infamous Happi wardrobe smoothed the crowd with a festive mood and heartwarming rap lyrics. The Thailand based World Star Thailand invited this year also gained attention and praise. After that, singer-songwriter Naoto Inti Raymi hit the stage as a one-man band with a trumpet, a drum kit on his back, and a guitar in hand singing a medley of originals that grabbed the heart of everyone, later inviting his dancers up on stage for a performance of The World is Ours that showcased his knack for entertainment, uniting the whole venue.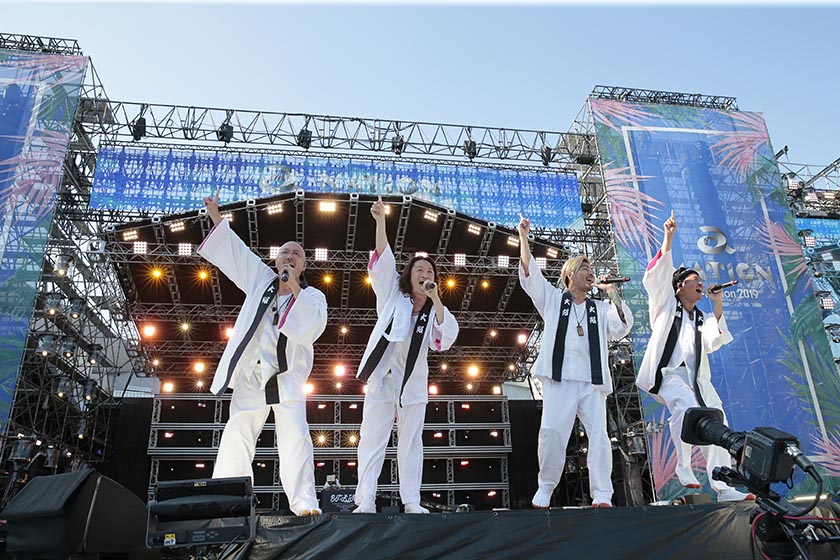 Artist HUN-KUN also had the crowd going with an overwhelming groove, saying "I'll let you all know now, I'll be singing songs that none of you know" while walking on stage. After singer-songwriter Dai Hirai sang his originals including Life is Beautiful, engulfing the stadium in the warm colors of his Ukulele while the sunset in the back made for an emotionally pleasing evening set.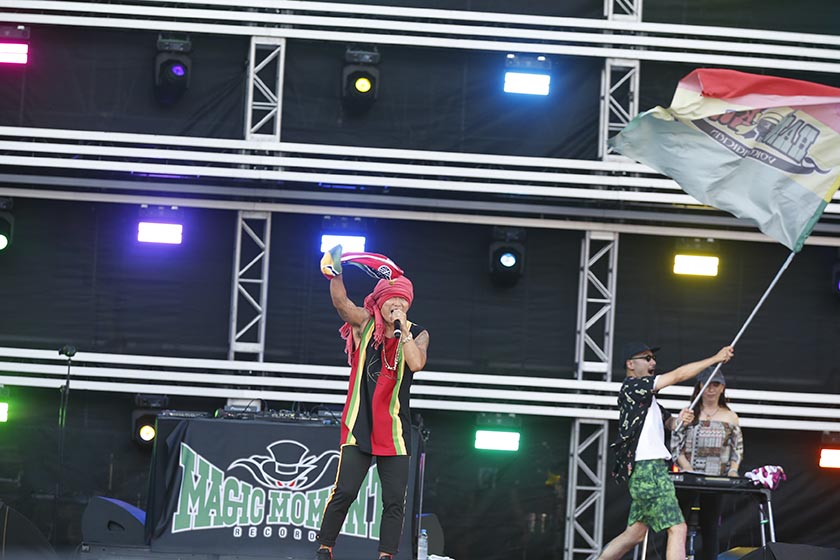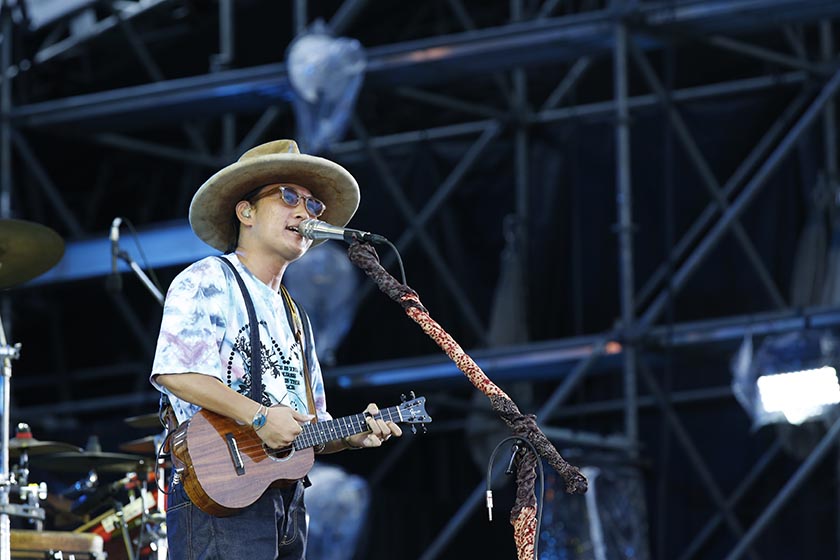 After that, the show shifted to vocals and dance that really capture the essence of avex. Da-iCE performed seven tunes in total including their danceable FAKE ME FAKE ME OUT and the love song Kimiiro. Since their debut in 2014, they have performed over 200 times throughout their concert tours. Their show here too displayed that growth as well as the support from and connection they have with their fans. After that, lol invited special guest DJ KOO from TRF on stage and gave a powerful collaborative performance with songs like brave up!!.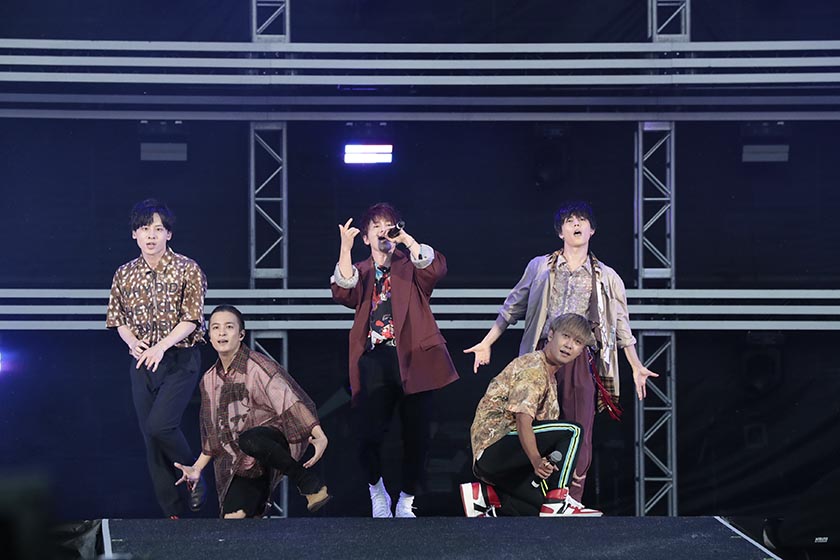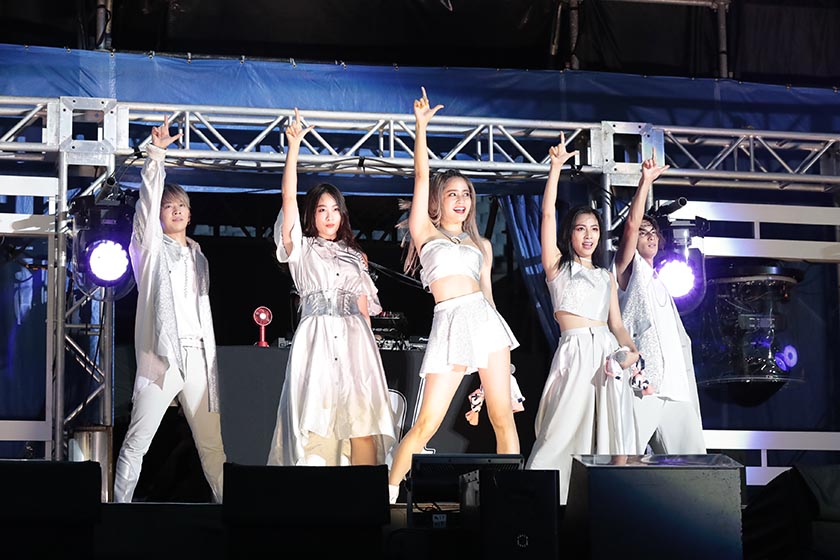 One of the biggest highlights of the day was BLACKPINK. When the unit hit the stage at a-nation with band and back dancers for the first time in two years after racking up experience on their world tour, the audience erupted in the largest applause of the day. They performed nine tunes in total including their signature DDU-DU DDU-DU, as well as Kill This Love, Don't Know What To Do, Kick it, and their 2018 hit BOOMBAYAH. The performance mixed with cute MC work had the whole audience captivated.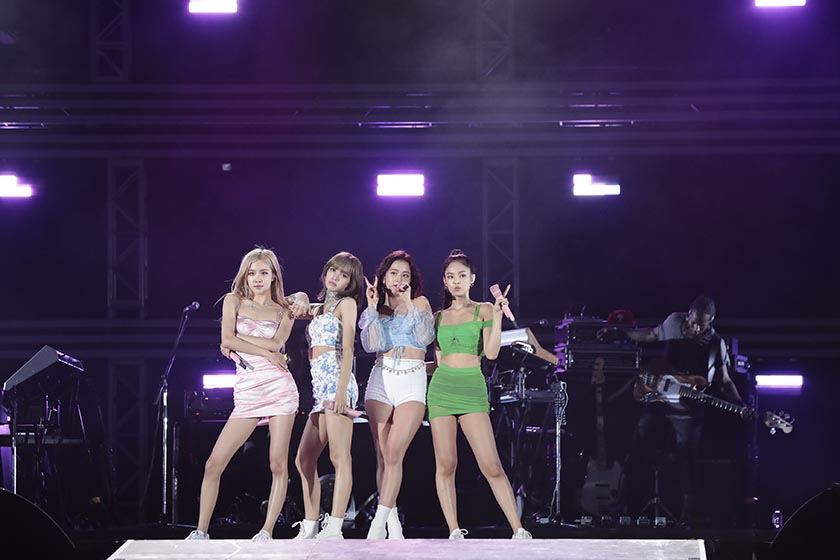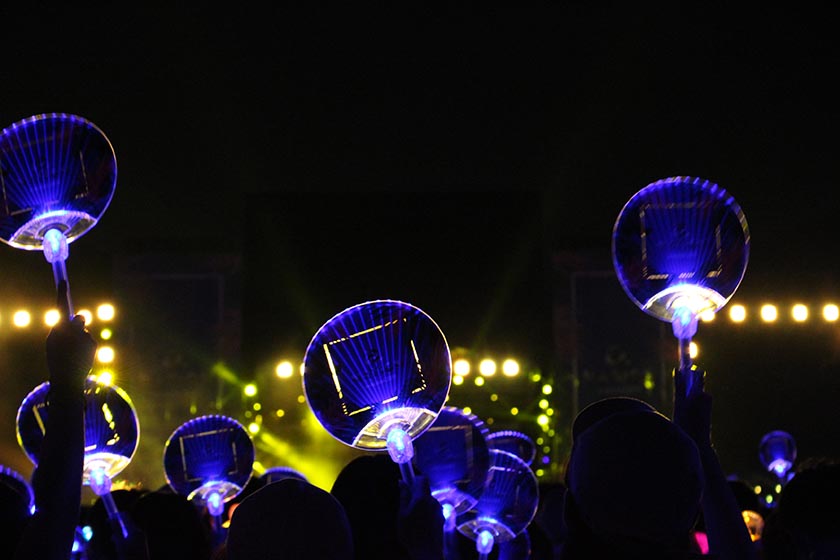 The mix-gender group AAA rocked a-nation as the show's headliner for their third year in a row. They opened the show with No Way Back, followed by Mitsuhiro Hidaka's rap in SHOUT & SHAKE, Koioto to Amazora with its dramatic vocals and choreography and their load of signature hits like LIFE showing just how connected with their fans they are. Their at-home MC work between songs created lovely moments throughout the show letting everyone know they hadn't changed one bit. The night hit its peak as the group performed their latest single BAD LOVE, scheduled to drop October 23rd (over two months after this performance). They performed 10 songs in all, whisking everyone away to AAA world, and ended the night with DEJAVU, bringing the first day of a-nation 2019 Osaka, the second to last day of the tour, to an end in grandeur fashion.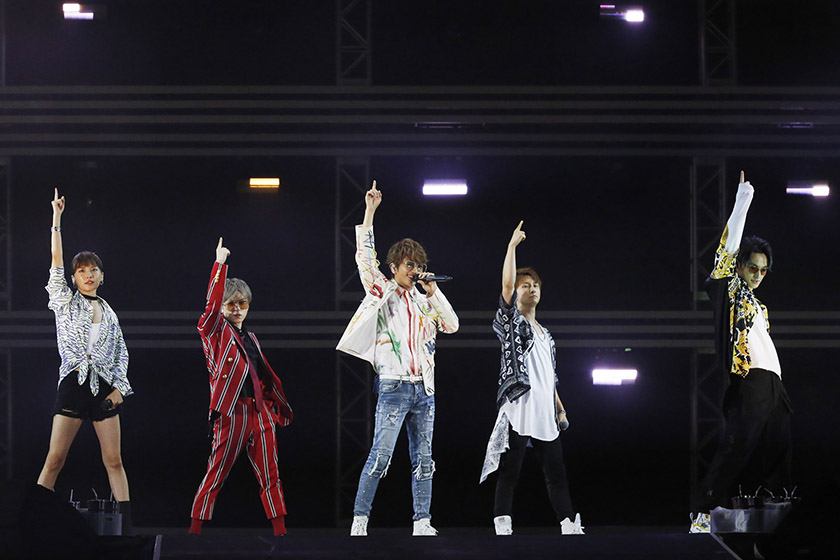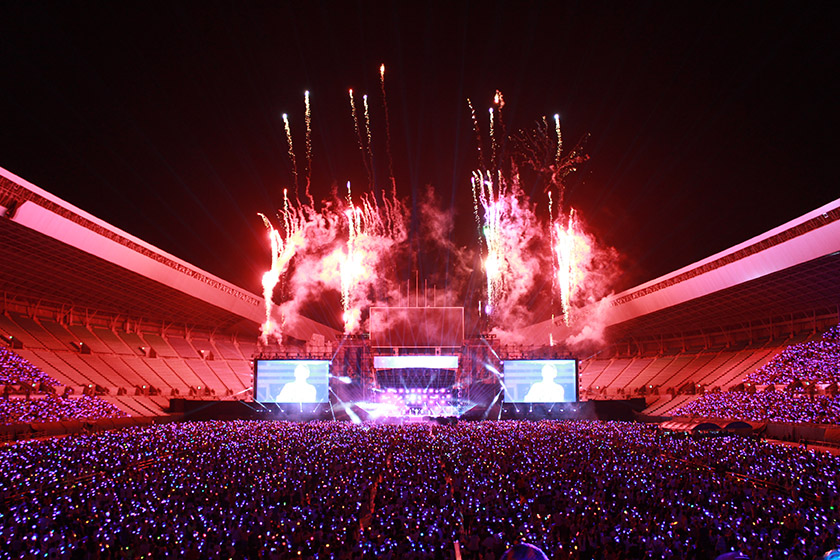 Throughout the entire day, a fresh new line up of first-time artists brought the essence of avex in full force. With well-honed skills to excite, amazing stage work and aim of song production, the artists had it all. Even still, Director Yamanaka commented saying, "we still haven't been able to do even half of what we're aiming for. This of course means that we have plenty of room to evolve, so I'd like to grow with every year. I hope to continue making a-nation an event that all the artists and staff here today hope to come back to. I hope they enjoy performing here."
After seeing the show, in regards to the future of a-nation, we'd have to say that we felt the event's promise of being that big stage that young artists like a-genic could look up to and hope of one day performing like their senior trail-blazers. We also felt that out of the performances on the Community Stage, we might be seeing some artists performing on the main stage in the near future. Witnessing the decision to include a-genic before they have even debuted, as well as surprise performances of yet-to-be-released singles, it's easy to see a-nation as one big form of media, not just as a promotional event with many artists, but a connection, a continuous promotional relay of before and after.
Implementing their wealth of know-how to the fullest, avex has made a-nation into the largest event of the summer, testing out new ideas year after year. As long as this originality and stance towards creating an all-pop music stage doesn't waver, the next generation of a-nation is bound to carry the stage even further.