After their establishment in 2014, Avex Picture Inc. (API) has created a variety of popular anime shows, including the series Osomatsusan, and KING OF PRISM, as well as YURI!!! on ICE, and Zombie Land Saga. We sat down with Iizumi from Planning and Production, Nagaya from Promotion, and Sato from Content Sales, to find out their thoughts on their animation creations.
On the 2.5-dimension stage,
and the rising popularity
of "ou'en jou'ei".
API ideas blazing trails in the
industry markets.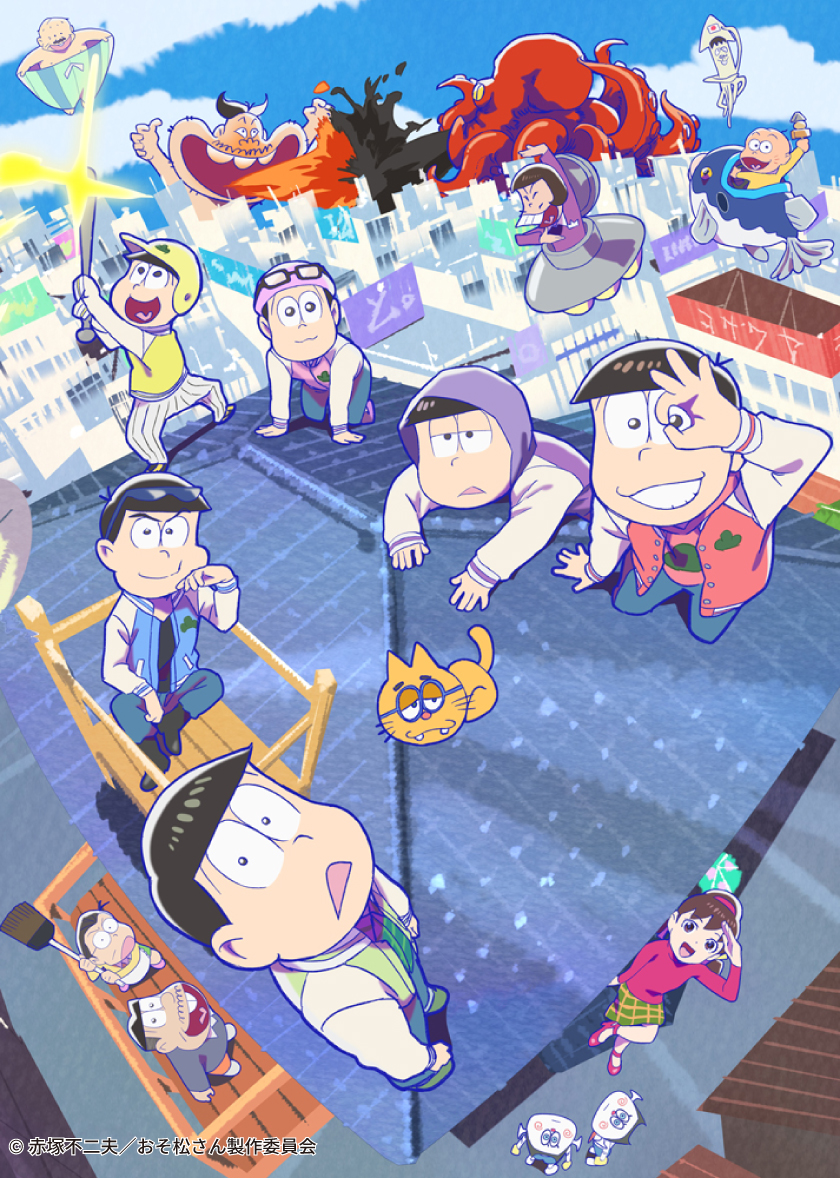 Creating something fun and interesting is the simplest yet hardest key part of content creation and marketing. The thoroughness with which API digs daily for ways to increase their probability of making a hit show is second to none. Iizumi, Nagaya, and Sato will tell you that the main pillar behind API's hits is individuality and daring to do something new.
Iizumi "No matter the project, I always ask 'Does this project have its own individuality? Does it have character?' This is an important question to me. It takes about twelve to eighteen months for our team at API to provide viewers with a finished product and we have so many deep talks throughout. Who do we want to make this show for? What are they hoping to see? These are the questions we place importance on from the very beginning."
Sato "I think API's success with their big titles has been in that they're not aligned with the flow of the times per-say. Not necessarily because making hits is hard, but because each hit they have created has been so original. They're the result of people just wanting something that's intriguing."
Nagaya "It is a fact that the majority of API's hits have all been originals. With other studios, they often have their hits thanks to turning stories that other artists had originally made into Anime. In our case it seems to be the opposite."
There are many alluring anime pieces in API's arsenal that have gained popularity with their unique ideas, resulting in a trailblazing of sorts, into a new market in the anime industry. Let's take a closer look at those anime, one at a time.
First off, Osomatsusan. The TV series first aired in 2015. It is a re-rendering of Fujio Akatsuka's enduring classic, poised as a modern late-night anime, and it became quite the topic of conversation.
Iizumi "With Osomatsusan, even at the planning stage, we wanted to bring back the good ol' gag "sheeh!" [alternatively spelled "shee!" or "shay!"] and get everyone saying it again. That was the extent of that idea. We thought that if we could get talented and popular voice actors to voice the characters, then we would be able to please the viewers even more."
Nagaya "The original was set in the Showa period [1926~1989] so when it came to making it a modern piece, we thought of what the viewers' take would be on it, what they would find funny, and based our promotions around that. The popular anime intended for girls back then usually had the tall, handsome character. But with Osomatsusan, Akatsuka-sensei's drawings all had this POP feeling to them, and the characters were designed with this roundness to their physique. I think this fresh new edge is what made Osomatsusan so widely accepted."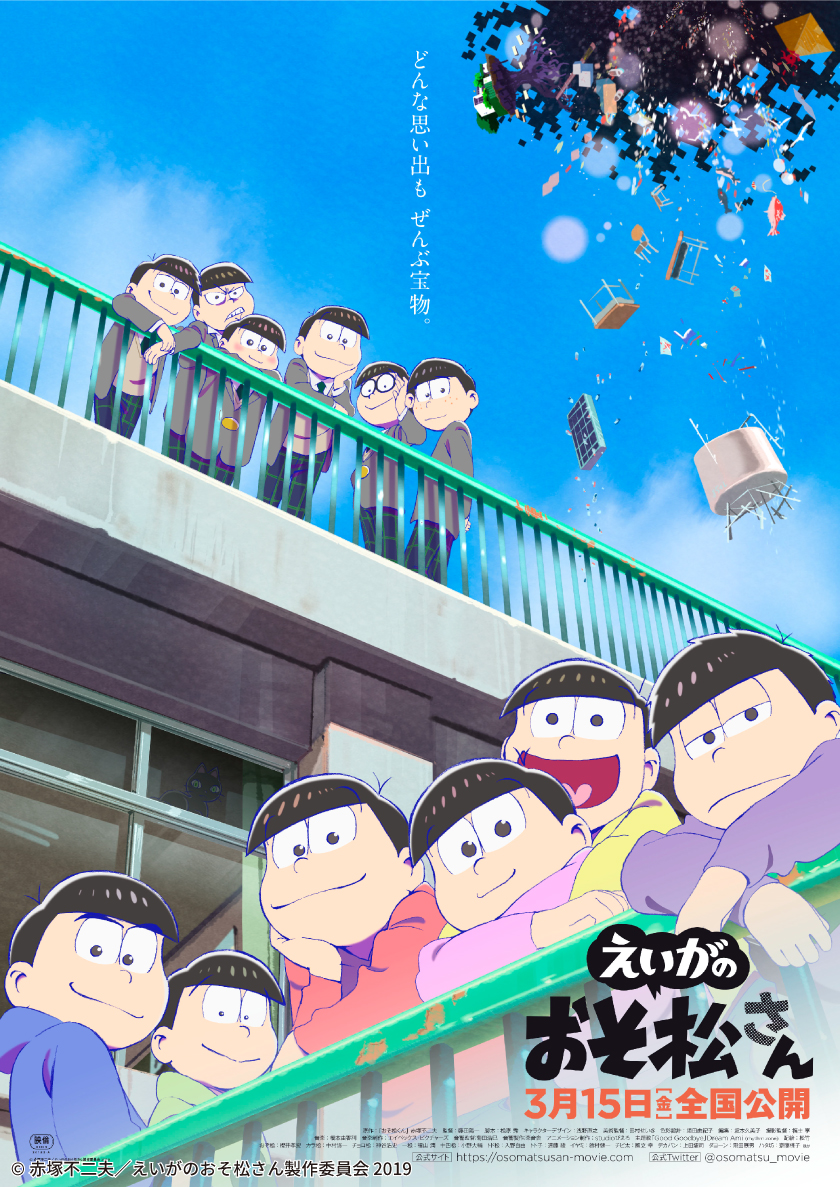 Osomatsusan was turned into a so-called 2.5-dimension [as opposed to 3D] stage theater piece from 2016, and the movie Eiga no Osomatsusan first hit the big screen in 2019. By spreading the word about the series out across different types of media, API was able to offer different approaches to the show and widen the viewer market—one of the strengths of the Avex Group.
Sato "When you're dealing with one form of content as your base, I think one of the main pillars of an organization is being able to offer different angles, different ways to enjoy that content. The Osomatsusan series is a great example of that. Turning it into a movie was an extension of the stage theater content that had continued since 2015. We were able to offer viewers newly added-value, like showing it along with some old episodes. The show was able to grab an entirely different stratum of fans by further implementing IP and performing on the stage."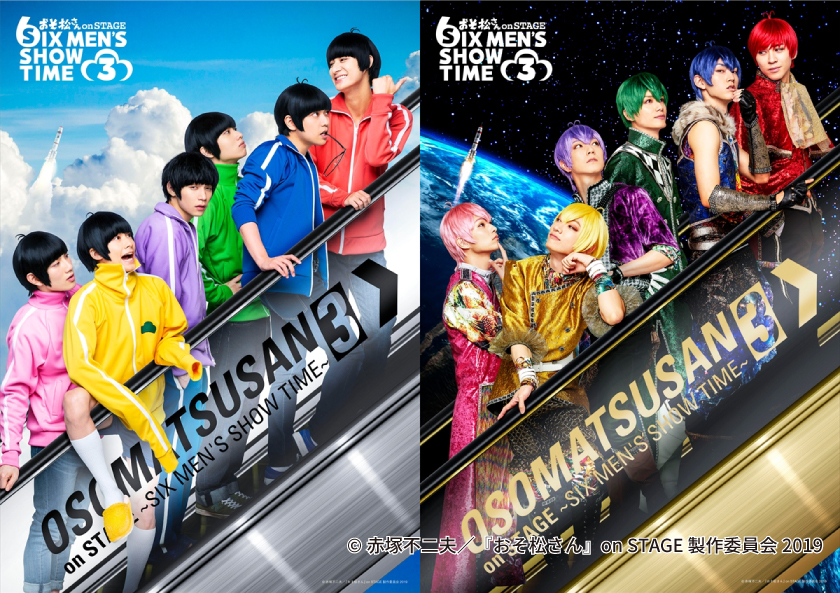 Another project of API is KING OF PRISM by PrettyRhythm, first shown in theaters in 2016, in an entirely different form of big screen entertainment called "Ou'en Jou'ei" or "Cheer Showing." At these movies, viewers are not only given the green-light, but invited to call out, shout, jeer and cheer in support (or disapproval) of movie characters. This choice of showing proved to be a great move that gained wide recognition for the movie.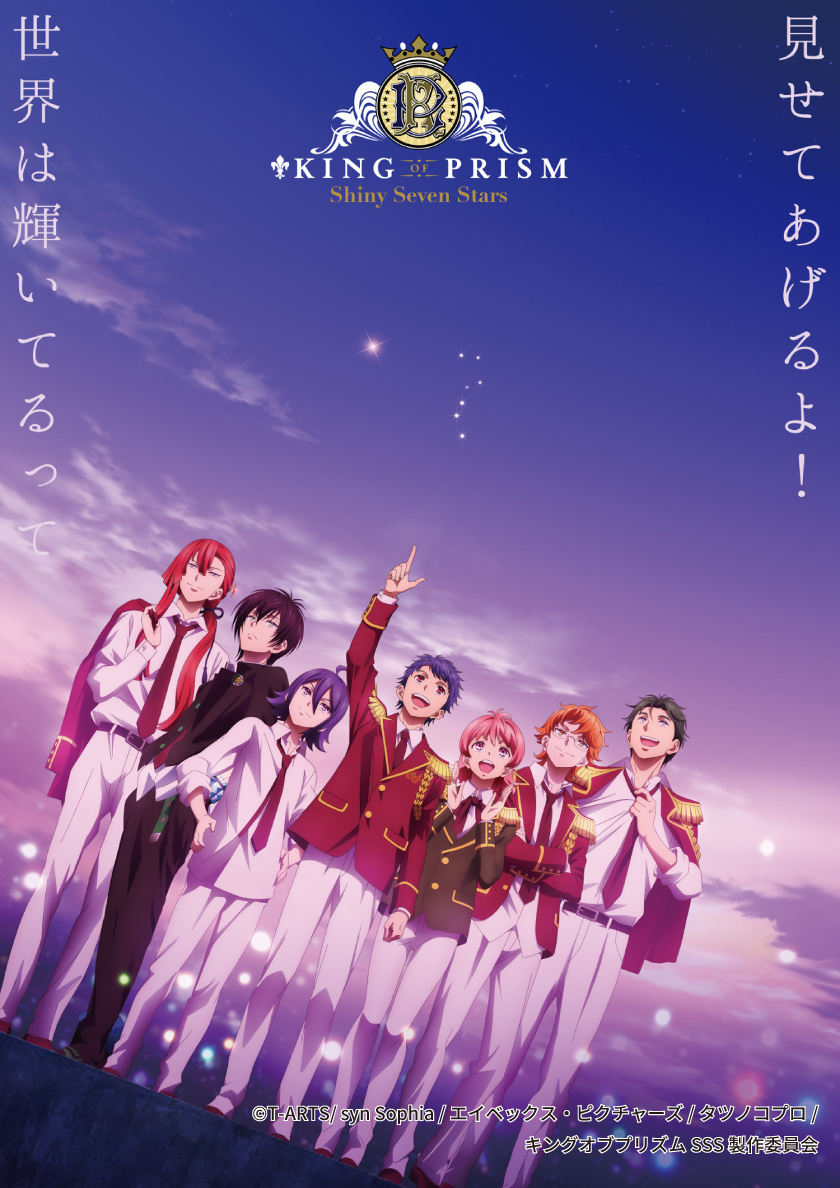 Iizumi "I think KING OF PRISM by PrettyRhythm was such a hit because we chose to go with the ou'en jou'ei-showing, which allowed viewers to express themselves, giving more depth to the fun. It's the ideas of the director and the production staff coming to fruition."
Nagaya "Getting people to talk about it, and spread it word of mouth, just for the way in which you show the movie is something impressive. Impressive that they were able to successfully pull off an ou'en jou'ei on such a major scale. I think there are a lot of shy people in the audiences and it was insightful to see how effective this expressive, out-loud cinema culture can be."
Sato "Generally, you know, being loud in a movie theater is frowned upon. So it was an extraordinarily new experience and challenge for me in that respect alone. And that isn't to say that we ought to disrupt the norm now. It simply comes from the idea of wanting to offer an even more enjoyable experience to viewers. In other words, I think it's important to look at things from the customers' perspective. It helps lead to better business results."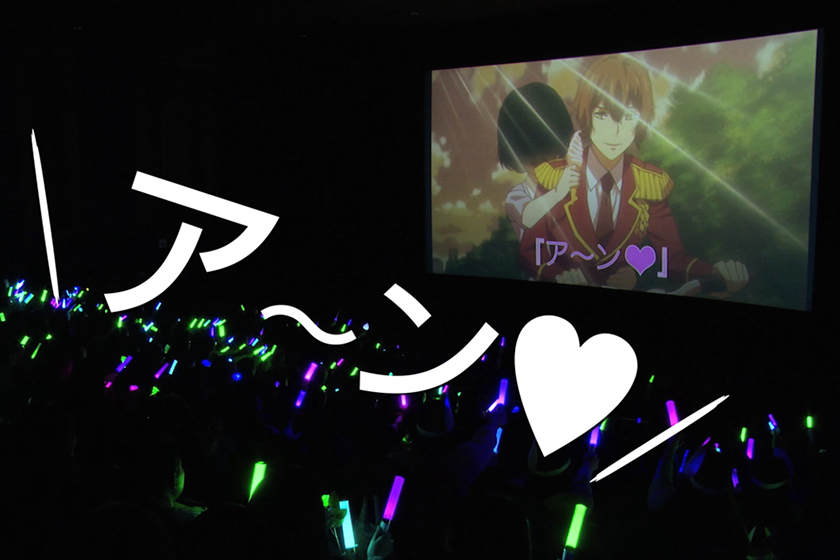 "ou'en jou'ei"
Unrevealing promotions,
and new public release flows.
Using the originality of the
project as hit-making hints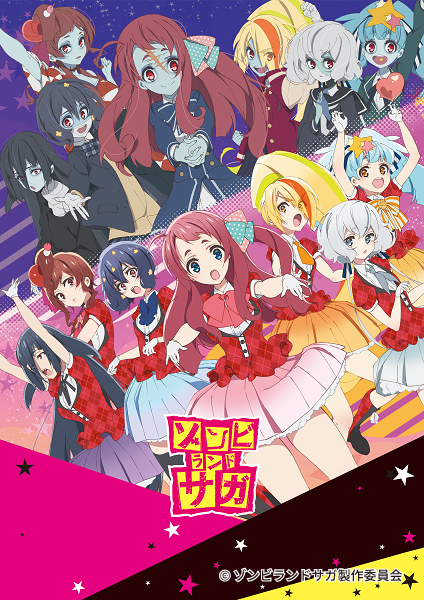 Placing top focus on what viewers find fun and intriguing, and exploring all possibilities while throwing common sense to the wind whenever necessary—this has been at the center of the challenger's mind-set at the production team of Zombie Land Saga, the TV anime that hit the scene in 2018. This stance has gotten across to the hit show's viewers and has only grown stronger with each episode.
Iizumi "I think those that actually watched the show are surprised at the precision of the structure that Director Sakai and Murakoshi [Screenplay] and the rest of the staff and production team have put together. I think the fact that the songs go along with the story makes it easier to empathize with the characters and helps make it an even more enjoyable experience."
Zombie Land Saga, gained quite the hype for having totally new musical compositions for each episode, featuring a vast array of genres and sounds, including death growls and rap. Their production team didn't do this for attention, but rather out of necessity—the story needed it. This innate musical depth is one aspect that helped make Zombie Land Saga so interesting. It also hints at the teams reasoning behind their commercial and promotion methods.
Nagaya "The main character dies in the first episode of Zombie Land Saga, out of the blue, the kind of sudden development that reels people in from the start. So we chose to not give out any information about the story as a part of the promotion process. I think its compatibility with the first episode is what made the strategy work. At least, that's what the production and promotion team were aiming for."
API's new Netflix original anime Japan Sinks 2020 [Nihon Chimbotsu 2020] by director Masaaki Yuasa, started showing on major streaming platform from July of this year, 2020.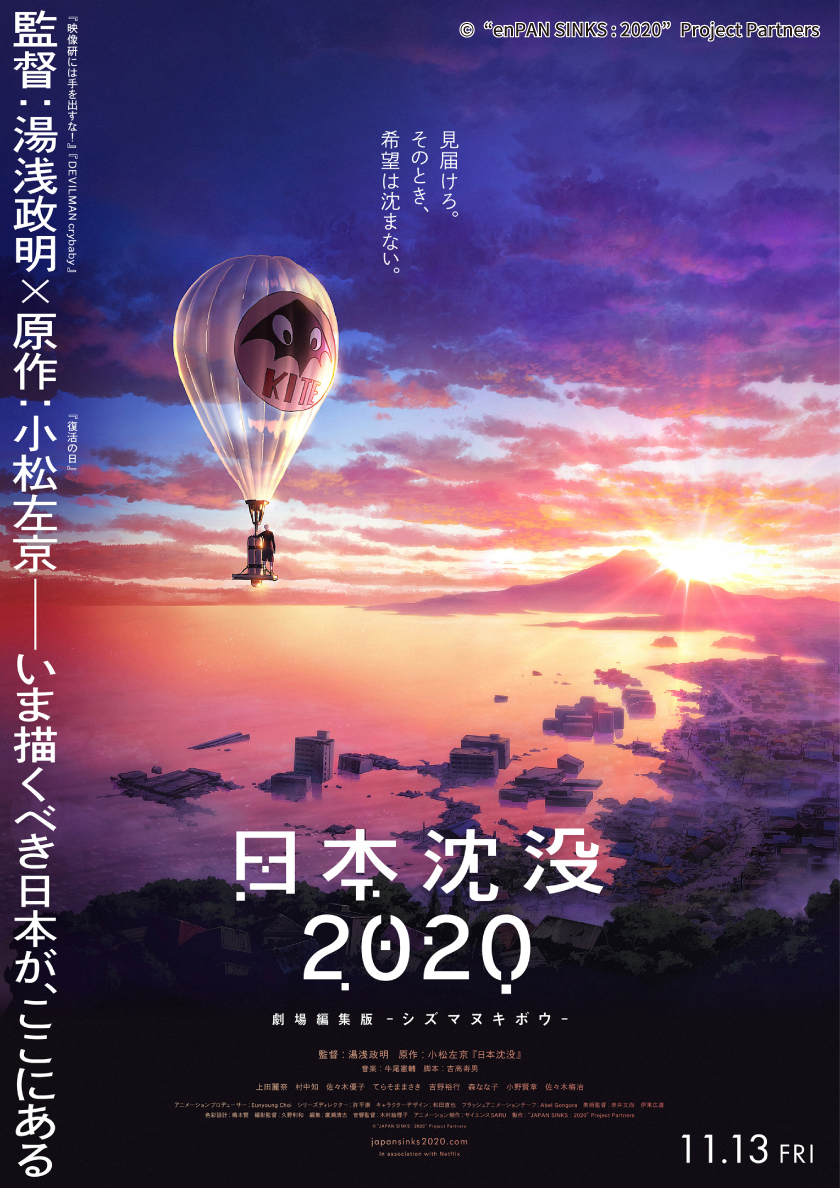 Iizumi "As for Japan Sinks 2020, all of the ten episodes are on Netflix, but we plan to bring it to the big screen starting November 13th under the title Japan Sinks 2020 –The Cinematic Edit – "Unsinkable Hope" [Shizumanu Kibo]. All ten episodes will be reedited into a cinematic version, heavy with messages about the importance of family. It will be a totally new release."
Sato "It's quite the interesting flow, to go from a streaming platform to the movie theater. We're all very excited to see the viewers' response."
Following the announcement that the third season of Osomatsusan will be airing from October, API has put out a promotional video to hype up the release featuring a mashup of interviews with the voice actors for the sextuplets, the main characters of the TV series.
Iizumi "I've worked on both the first and second season of Osomatsusan, as well as the movie. And as we approach the release of the third season too I can say that, it might be a long series but, I really hope that everyone who has supported us up until now comes back to watch. They won't regret it.I know that the entire staff, including Director Fujita and Matsubara-san [screenplay], are doing their best every day to try something new. To borrow the words of the producer, I really think people will enjoy watching both "the good ol' Osomatsu," and "a changing Osomatsu."
Nagaya "I think we were able to come up with this promotional video for the third season for the very reason that it is the third season. We went out on a limb with this one. Since we were pursuing elements of "familiar yet fresh" with the "good ol' Osomatsu" and "a changing Osomatsu," we felt it only reasonable to challenge ourselves to something new with the commercial."
Breaking the molds of
media and format.
The future of the Anime industry:
Project-first-ism
One characteristic of API is their thoroughness of "project-first-ism." They eat, drink and sleep it. They dive into change, fearlessly, thinking of ways to create and express the innate charm of the project. So, how do they feel about the changes occurring in the Anime industry due to Covid-19 pandemic, and what opportunities do they see coming their way?
Iizujmi "Not only Japan, the entire world will continue to undergo various changes thanks to this pandemic. One of them being, a change in viewer/listener media. Will this change be centered around TV? Or will it be streaming platforms? Or possibly even the cinema, or perhaps packages? No one knows if they will drift further apart, or turn into something completely different, but I think one thing is for sure; they will change according to the lifestyles of their customers. One other change will be in close-quarters events. Of course no one, including me, has a clear answer as to how it will change, but I will keep looking for one. I plan on continuing the whole trial and error thing."
A trial and error mindset, one that let's go of molds and common sense, will lead to new ideas surrounding the ever-changing "measurements" used in viewer and listener media.
Iizumi "Personally, I think we'll gradually stop using this word 'cours [show segments].' The norm of having eleven to thirteen cours per TV series, it seems natural now, but does this format necessarily capture the essence of the show or project? I find me asking myself this time to time. Depending on the project, some are best at five minutes long, others sixty minutes. So, I think it makes sense to release your project in whatever format pleases the viewers most."
Sato "I think it should be up to customers to choose how they watch. And it would be nice if we can provide them within that customized format. I think it's our mission to continue to pursue user insight, even, especially during this pandemic."
Nagaya "Covid-19 or not, I think having the mindset of always looking for the next challenge, always creating something new is what API holds dear. That's what has made our hits. The pandemic might be a great chance for us to come up with new ideas for doing that and I hope to discover them as soon as possible."
Flexible thinking and the ability to fuse reliable skills together leads to completely new fun and intrigue. The animation that API creates, in their quest to hone this alchemy, is brimming with surprise and excitement, two of the huge charms of entertainment. All eyes on API, to see what kind of animation they'll come up with next.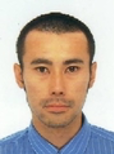 Avex Pictures Inc.
Tomokazu Iizumi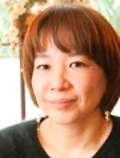 Avex Pictures Inc.
Keiko Nagaya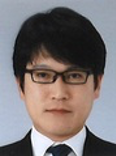 Avex Pictures Inc.
Masahiro Sato