While promoting "Avex group growth strategy 2020" at the time of group reorganization last May, they declared to consolidate its business domains into "live", "animation" and "digital". Among those new three pillars of Avex, the animation and video divisions are relatively new, and it is expected as a field with growth in terms of technology and overseas business. This time we interview Hideo Katsumata, President and CEO of Avex Pictures Inc. about the position of the animation business in Avex and its future prospects. He sends out hit animations such as "Osomatsu-san", "Yuri !!! on ICE", "KING OF PRISM", etc., and develops 360 ° business of animation such as live-action movies and theater animation.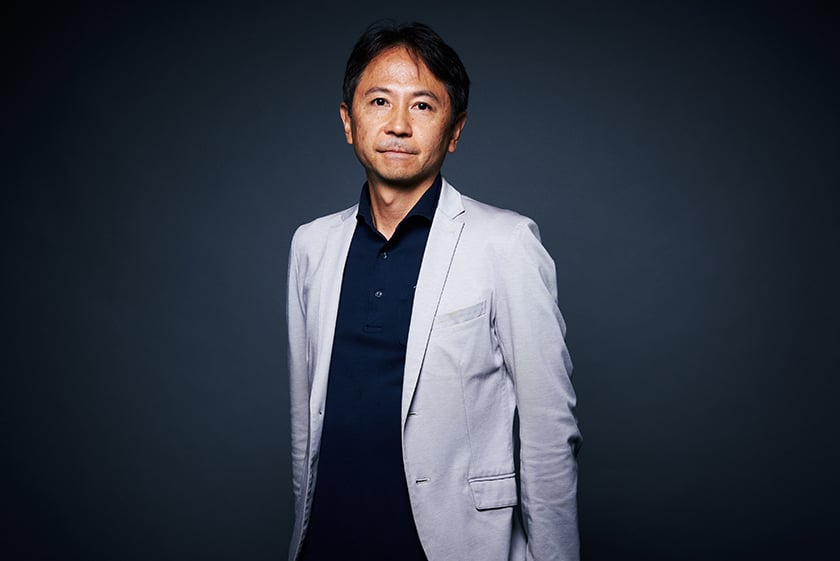 The relationship between anime
and business infrastructure
that Avex was outstanding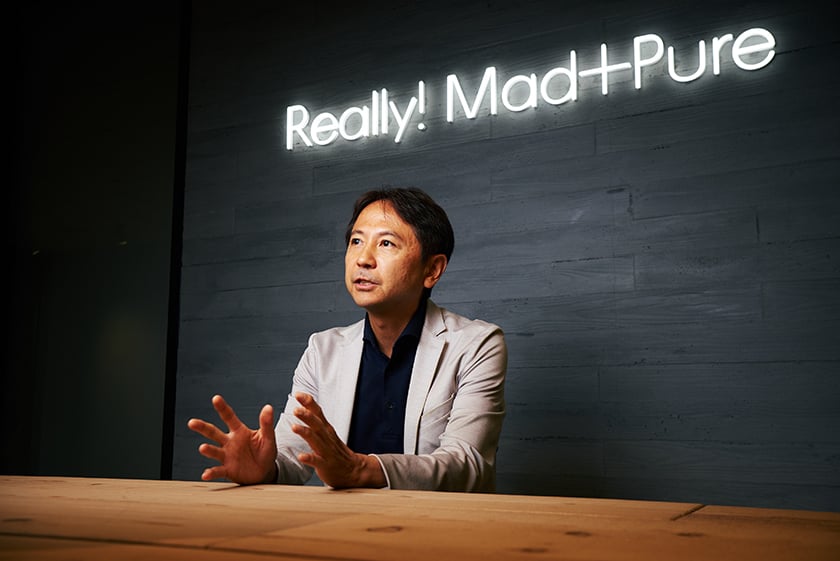 Prior to moving to Avex, He has accumulated many achievements in the animation field for many years: a representative director of Sony Music Entertainment Aniplex, President and Representative Director of A-1 Pictures and such. He moved to Avex group in November 2012.
"After the Sony Group bought a movie company called Columbia / Treisler, I started doing the Japanese animation division from scratch. Since I came here, I wanted to evolve animation from a different point of view. At that time, there was an impression that Avex group strongly promoted business infrastructure, such as dTV or Mumo. I had very vague feeling that if we could further evolve by fusing such thing with animation. "
When Avex Pictures is founded in 2014, Katsumata successively sent out hit works in succession, such as "Osomatsu-san", "KING OF PRISM" and "Yuri !!! on ICE". And, in 2015 he started Animation Times Co., Ltd. aiming to supply animation works for video distribution service.
"This was exactly what we launched in the sense of strongly promoting the business infrastructure that Avex had. It's a union of 14 companies including animation production companies and manufacturers, publishers Kodansha, Shogakkan, and Shueisha. It's a common aggregator business that involves not only our own company but also the contents of other companies. "
He also established ANiUTa, a music fixed-rate distribution service specialized in animation songs after the establishment of the company in 2014. In addition, he acquired anchor which developed the game "Muv-Luv Alternative", and as an extension of that, he collaborated with the creator group THINKR. In July this year he established an animation studio FLAGSHIP LINE, and in September he also established XVI and AniCast Lab., which develop and provide VR animation production tool AniCast. He created the cutting-edge production site by constructing business infrastructure that crosses each company rather than Avex alone, in Japan's animation and video division. And he also formed tag with the development department of the VR field, which creates animation, from a different point of view from existing productions. He has accomplished these in just four years.
In particular, the establishment of Anime Times Co., which crosses the industry, remarkably embodies Avex Pictures' 360 ° business characteristics.
"There are various festivals and anniversary events in the animation industry, and new contents and added value are born accordingly. Also, as digital solution advances, one can easily see it on a smartphone, so coalition doesn't mean that one will benefit from hits by another companies, but there will potentials to generate some new businesses, I think. Anime industry is red ocean in Japan. New and foreign capital are entering more and more into it. The Hollywood major power and Chinese capital are now also trying to capture animation. Of course, Amazon and Netflix as well. But I think it's necessary to have another power that can be created in Japan. So, different from the company's hit making, the cross company of the industry was Anime Times. "
The next paradigm shift
that comes
after the business
are evolved
Japanese original video expressions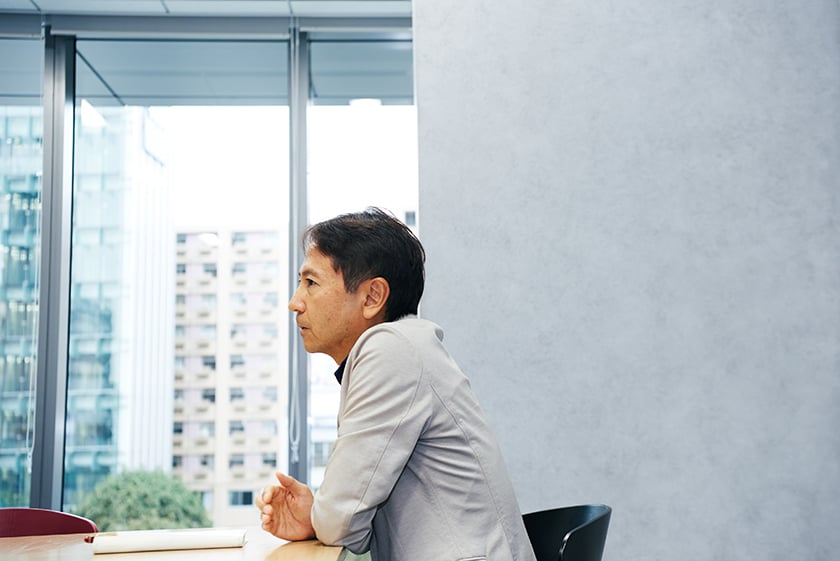 There are many anime fans who have high loyalty and strong perseverance. However, for users who watch a wide range of videos, this is an era where people can easily see overseas movies and dramas on a flat-rate video distribution site. In particular, the fact that overseas dramas with quality of Hollywood movie classes are penetrating a wide range of people cannot be ignored.
"What Avex Pictures has done so far was a paradigm shift in the animation business. So to say it was a business side. It was "unpackaging = paradigm shift", which was a way of perceiving it as 360 ° business. But the future paradigm shift is not a business but a way of expression, and it will be something creative. For example, Pixar, 3DCG is overwhelmingly strong in its expression. In Japan, there is a 2D culture that is slightly different from CG, which draws traditional 2D original pictures and draws a lot of videos. So, first of all, unless we do new challenges in expression, we cannot aim the world. Even so, even if we do the same thing with Pixar, it's not enough. So we probably have to combine 2D and 3D, or find a new expression for Japan. "
Japanese anime boasting 100 years, of course, have iconic characters and stories that prevail throughout the world. For example, it is memorable that the animation of Japan appeared also in the tribute to the movies which Steven Spielberg presented in "Lady Player 1".
"Japanese animation and characters are the ones who can fight in the world, like Mekagodzilla and Gundam fought. I remember that the time setting of the scenario for that movie was in 2045, but I think it's interesting to use those characters like that way in the future. But it may be realized by VR earlier than that. For example, in our work, a character named Victor of "Yuri !!! on ICE" could sis beside in the VR and watches a live of the figure skating where Mr. Hanyu are appealing (laugh). Or maybe, Mr. Hanyu's VR character could sit beside and sees "Yuri !!! On ICE" together. Like this, how one will watch the things changes the way to enjoy them. So, I think the likelihood of having a real business on the extension of "Lady Player 1" could be high, right? I don't know if it will be realized in the next few years, though (laugh) "
Chemical reactions
caused by
diverse talents
The real pleasure of
the video business
unique to Avex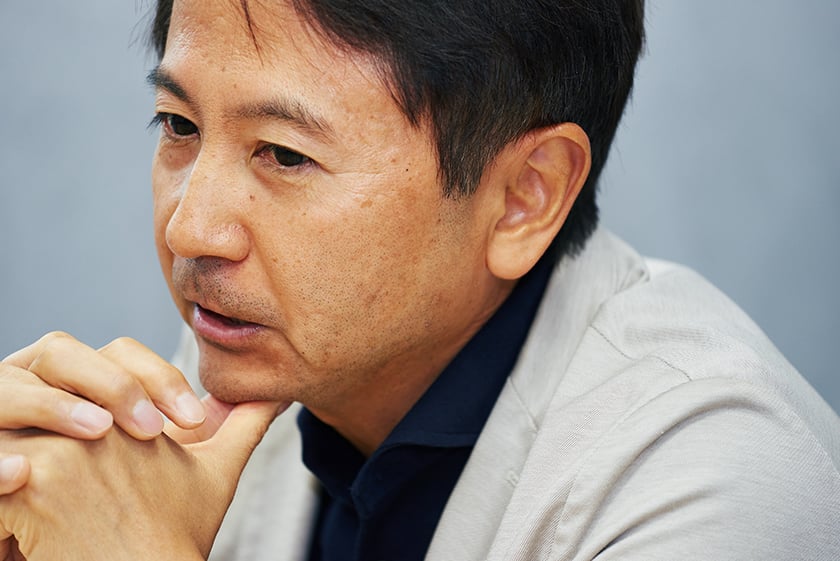 At the same time with Japanese animation expressions, how are the sensitivity of Japanese people and the stories in which they were made use are perceived overseas? Katsumata is also sensitive to how they change.
"Even in North America after 9.11, they don't necessarily make morality play good. In the meaning of who is right and who is evil, in the past, there was constantly a question in North America about "Rurou ni Kenshin", like "the hero is an assassin?" , because he was a former assassin. However, since the values are approaching to young people both domestically and abroad now, I think the gap of national character is getting rid of, and I think this is a chance. Since we can get information more and more than what was originally imprinted, we have to develop business according to such changes. "
The interest of animation culture will inevitably lead to the magnitude of the influence that this business and expressive form affect the entity called Avex in the future.
"First of all, there is something to do with total power in the place where it is integrated entertainment. However, there are many other people in different cultures, different types of people and talent in the world of animation and video industries. It causes a chemical reaction with other interesting cultures, for example on the music side, and it also leads to new entertainment. In that sense I think the possibilities will expand where we can influence each other. "
Specifically, Katsumata points out the possibility that the user's characteristics can not be easily segmented as before.
"For example, there are mild punks who like animation, and fans of 'Osomatsu-san ' are not only so-called animation cores but also general girls. Various hedges are collapsing and they are influencing each other. There are various ways of enjoying with one IP, and I think that it's our job to provide the ways of enjoying them. So, the viewing method could be not only TV but also distribution. For example, we can say like 'Please look at this at attractions of VR'. Variations of options are countless not only about watching methods but also in terms of surrounding businesses. So, I think that diversity will become more and more important. "
Katsumata originally worked in a small theater company from college until right before 30 years old. So, as his roots, he seems to have the spirit to enjoy creating things as well as delicate attention about entertainment and handmade business sense. When we asked about Avex's tagline, on the contrary, he asked us "What do you think?" And we answered that we felt like "very likely!"...
"Indeed, I think that it is 'likely'. Mad and Pure are back to back, and when whichever misses, it's no good. Mad is to get absorbed in something extraordinary, and Pure is to pursue it genuinely. In a sense, the genre is different, but it's the same as the actor maniac or the baseball maniac. First of all, on the side of the creators, it's necessary to have such a condition that they likes to do it more than anything else. Without it, I think it's impossible to surprise users like 'Really?!' "
The essence of the paradigm shift to evolve animation which is the representative culture of Japan is to restructure the infrastructure that supports the business, and to stick to the crucial creative expression. The origin of energy of Katsumata who is going to see these with exquisite balance should be the Mad+Pure curiosity.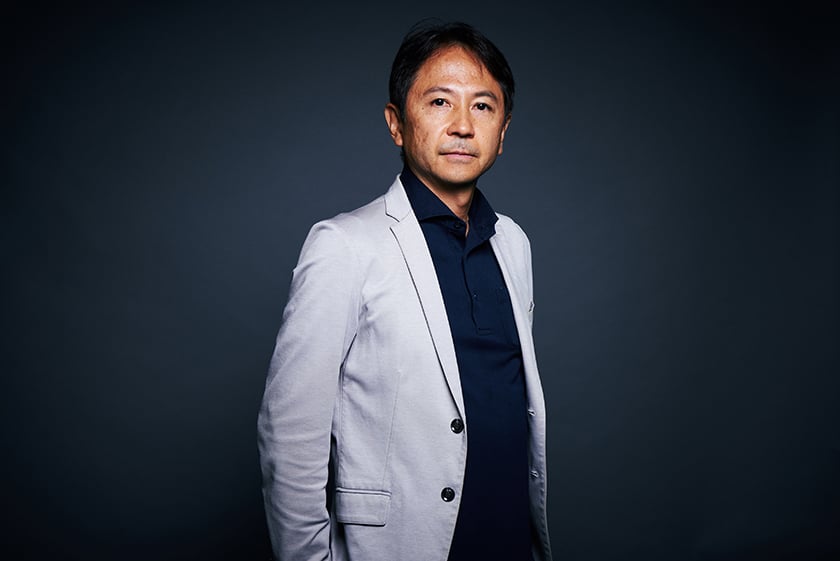 Avex Inc.
Group Executive

Avex Pictures Inc.
President

Hideo Katsumata