ARP is the Avex's very first contracted virtual artists of the history. They are the hottest music group who can give you spirited performances to sing, dance, and talk using the newest Augmented Reality technology (AR). Akari Uchida from Yuke's Co. Ltd., the creator of the ARP, and Satoshi Shirota from Avex Entertainment Inc., the cornerstone of this project, both spoke in depth about ARP and ALiS ZERO, Yuke's AR technology which allowed this latest entertainment possible.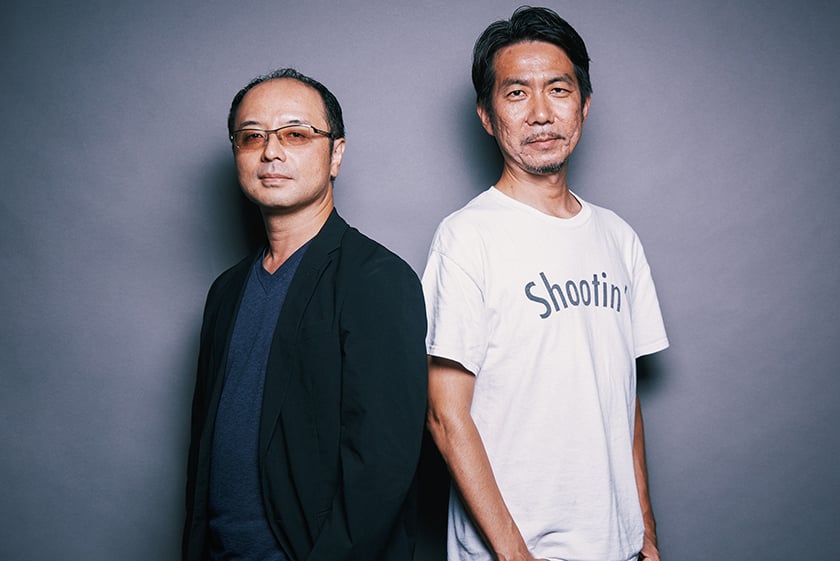 The transition of a godly producer of
dating simulation game to a 2D live
performance producer,
his ideology behind this timely shift
Needless to say, Akari Uchida is a well known producer of dating simulation games such as the legendary "LovePlus" , "Tokimeki Memorial Girl's Side" and "Ramble Roses" a female professional wrestling game. "Ramble Roses" already had technology of motional image that lead to ARP with the help of 3GCG. However, Uchida had suspicions about the future of the game business after quitting his job at Konami, a Japanese gaming and entertainment corporation.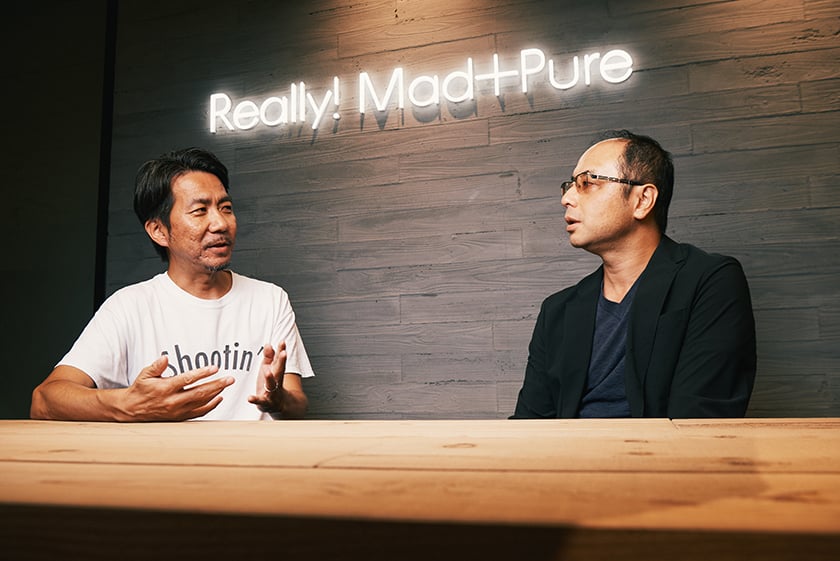 Uchida "This is my personal opinion but, I realized that the distribution of the game has changed from packaged games, such as video games, to online apps. Also, the speed of new games being generated, and characters created within each game are increasing rapidly. Speaking as an individual who have been developing characters and stories for games, this is a very conflicting situation because in a way, that means the characters does not last long like they used to. And, in order to sustain these characters alive, I thought that we must make them exist in live broadcasting and have live concerts."
I can't stop once I start talking about how ARP has come to be, said Uchida as he laughed, but in brief he kindly shared his though process with us.
He said he was certain that this new entertainment of 2D characters interacting and communicating was possible after watching Madonna and The Gorillas' 2006 Grammy Awards opening performance.
Uchida "Yuke's has the Japan's most leading Real-time Rendering technology, which is a technology to display images onto a screen fast enough to be seen realistically. I was given an opportunity to work with Yuke's. And nowadays, people feel significant values on real experiences, for example attending social events and concerts, and I thought, wouldn't it be amazing for people to do the same with 2D characters? I thought that frequently providing opportunities for fans to interact with characters, would lead the characters to remain alive and be loved endlessly. After watching that Grammy Awards 12 years ago, theoretically, I knew which kind of technology would be the key elements to make it happen."
On the contrary, Shirota joined Avex in 1997. Since then, he worked as an director for music groups such as the Japanese idle group V6, and he was in charge of music productions for many famous artists like Every Little Thing. Now, he is working in the Record Label Industry Department as a creative group manager as well as senior director who supports the production of newly female artists like Hitomi Kaji, Japanese traditional instrument bands, and ARP. From previous experience only working with real artist, he was simply quite surprised with the existence of ARP.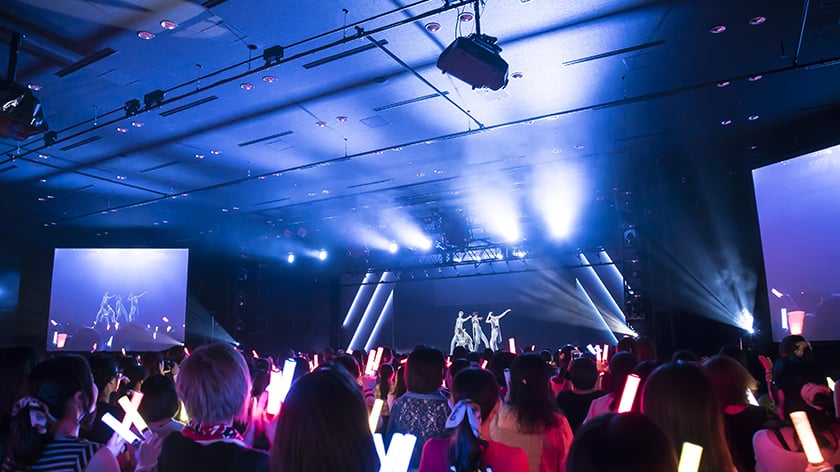 Shirota "I have been watching ARP since their first live concert, and I remember I was shocked to see them the first time. Seeing how excited and enthusiastic the fans were, I thought that they were actually existing just like any other artists."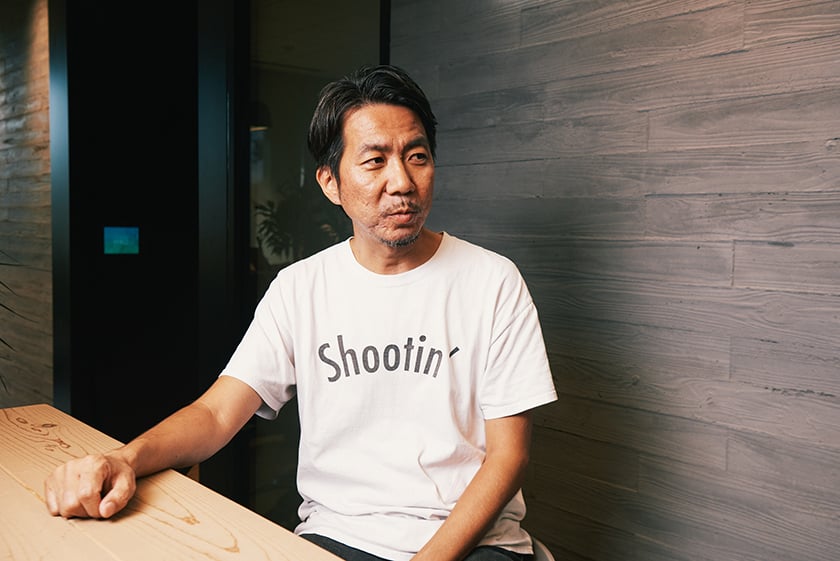 The Avex's DNA to focus on enriching
the artist development
rather than the exterior
It was obvious that ARP's powerful existence and the real experience people get from them stood out in this music industry; however, they also stood out strong because of the certain issues that many of the industries were facing during the latter half of 2010.
Shirota "So called "package market" is decreasing in Japan, and subscription is now the new growing market. Plus, live experience is definitely a key word for the current market, like live shows and live broadcasting. On top of that is the AR market, which is also expanding rapidly. So Subscription, Live performance, and AR, these are the three pillars of sustainability and ARP has it all, or rather, they are artists who is well equipped with them all. Moreover, the artists themselves has a strong potential."
ARP, just like any other artists, can have a talk in between songs at a concert, interacting with the fans, and they can even respond and communicate emotionally. This are amusing because this has not have happened before with any 2D performances. Furthermore, Uchida has carefully built each member's profile—— For instance, SHINJI, the leader of ARP, has had a special education growing up learning classical ballet and figure skates, and he lives with a dog. Other settings include like having a indie band background, or have an outstanding dance skills, etc. Overall there are 50 Q&A facts posted online to learn about them as well as biography and short stories for the fans to enjoy.
Uchida "Each character in ARP is being developed by working together with the artists, I can even feel them grow each time they perform live. I think a lot of the music producers can relate to this that, when you discover a new talent, you already have this vision of how you want them to progress in their career, but then they go in the wrong direction, and you're thinking "I wish you didn't go in that direction," but then in the end, the fans actually love how the artists turns out. It's hilarious. I have never got a chance to work with 2D characters as "human beings" so this is a very thrilling experience for me."
Shirota "I think the ARP concept is so powerful because Uchida has a strong vision of what he want and he is equipped with the technology to make that happen. And this lead to why so many fans are supporting ARP just like any other real artists."
Not only having emotional sensitivity like real artists, but they can also sing and dance. So in a way, ARP is a new type of artist providing high quality performances who goes beyond real human beings.
Shirota "It is our job as an Avex to provide good music, and promotion that goes beyond expectations, and it has always been something we have been doing. So we definitely want to support ARP and would want to try harder. I guess there is an enjoyment for us being able to promote AR characters like ordinary artists because of who we are."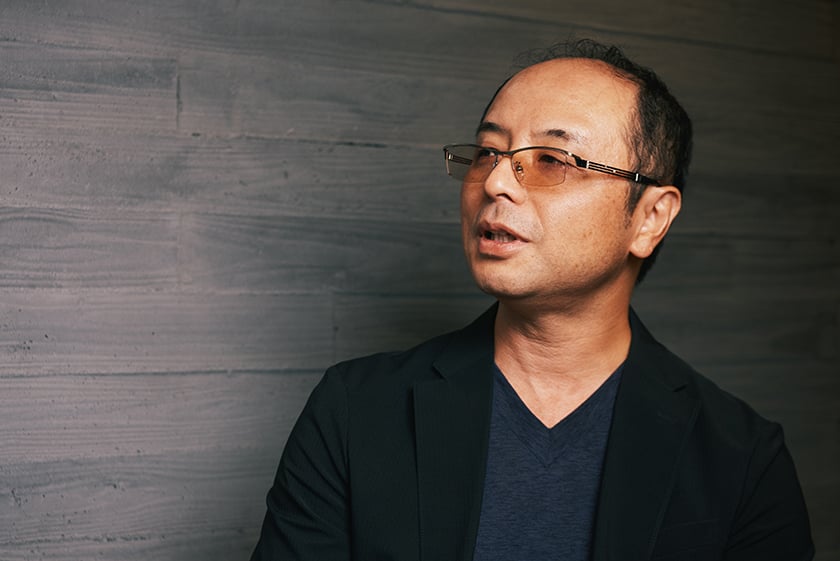 Technology helps restructure
the potential value of the
archives and the artists
Inside of Uchida's mind, he has a perception of entering the world of show business with the technology of AR.
Uchida "VTubers are booming right now, and I'm assuming they are made by nonprofessionals using something like Alias, which is completely fine. Though, I have this desire to virtualize professional work and talents. For example, if there's an artist who has never danced before but wants to, then he can borrow someone's dance talent virtually, and present it at a virtual live concert. I am hoping we can have a world like that one day."
Using AR will allow us to bring back legendary concert of deceased artists. Not only for the old fans to enjoy nostalgically, but even the younger generations who have never seen those artists alive, would be able to experience music from the past.
Again, there is a new possibility of increasing the life span of 2D characters by combining both virtual images along with background story.
Shirota "For instance, Shiki Theatre Company, has an amazing system. They do everything from creating the story of the play, casting, and providing supporting staffs. In addition, they even have their own private theatre and they developed their own ticketing system and promotion. Avex has covered every performing arts except theatre. So we have the knowledge to run a popular shows and we have a wide selection of casts to build the base. Having ALiS ZERO as a core, I have a feeling we can continuously generate a new form of entertainment."
Being treated like real artists, ARP has been featured in the TV Asahi's show BREAK OUT in September, and they have been announced in the news that at the Artists Convention event held in August, the members of ARP have tried voice acting for the first time.
Uchida "We are not planning to make an ordinary anime, we don't want to disappoint our fans, and so we are hoping to have the plot of the story somehow connects with a conversation they might have had on live performances. I cannot tell you specifically but, we are currently in the middle of creating an animation where you would feel "ah, so this is Augmented Reality."
Heart touching storyline and technology, combined with music and artist promotion. Producer Uchida and Avex has formed an undefeatable team to create the future of entertainment that no one has ever seen before.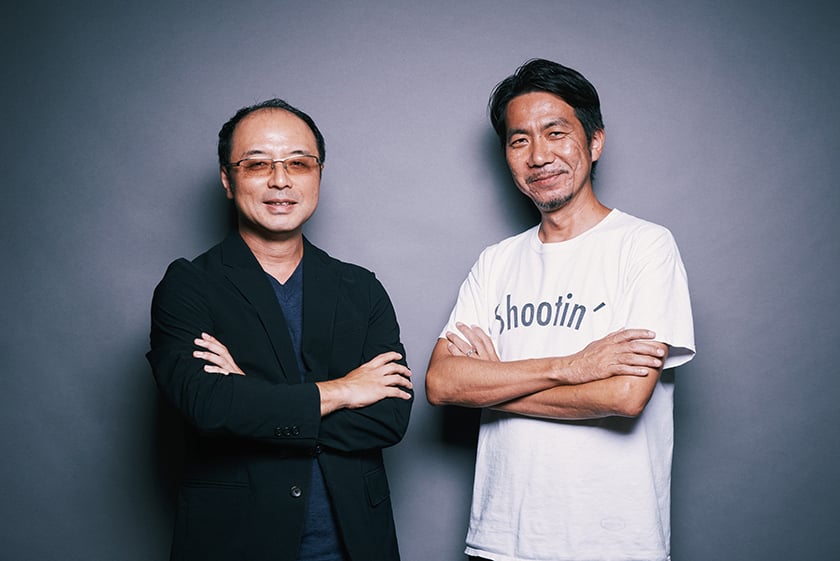 (Photo:Left)Yuke's Co., Ltd.
Akari Uchida

(Photo:Right)Avex Entertainment Inc.
Music Label Division
Creative Director's Group 1
Manager and Senior director Satoshi Shirota