In 2022, Avex, Inc., which has introduced various stars to the world, launched a new discovery and training organization called Avex Youth.
Avex Youth is an organization established by Avex to discover and nurture new talent and original IP, while leveraging its accumulated know-how in discovering and nurturing new talent. The mission of Avex Youth is two-fold; to create hits with Avex's original IP, and to produce stars who can perform on the world stage.
For this interview, we spoke with the Avex staff about building an organization with eyes set on global entertainment. We sat down with Yugo Tsuzuki, director and general manager of the IP Discovery and Development Division of Avex Management, Yusuke Mikami, who oversees the discovery and development of new talent, Mitsuhiro Kitagaki, who is in charge of new talent discovery, and Kosuke Fujii, who is in charge of new talent development.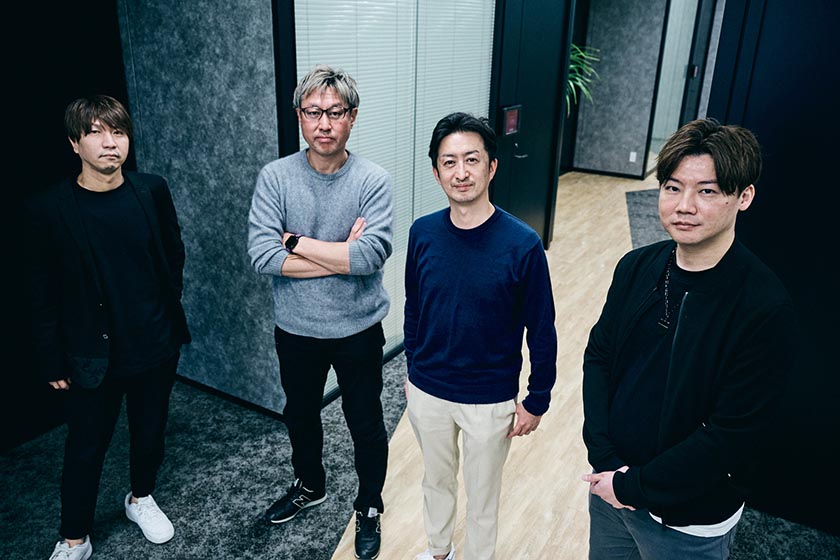 (From left to right)
Mitsuhiro Kitagaki/ Yugo Tsuzuki/ Yusuke Mikami/ Kosuke Fujii
Building upon older systems in order to
consecutively create global stars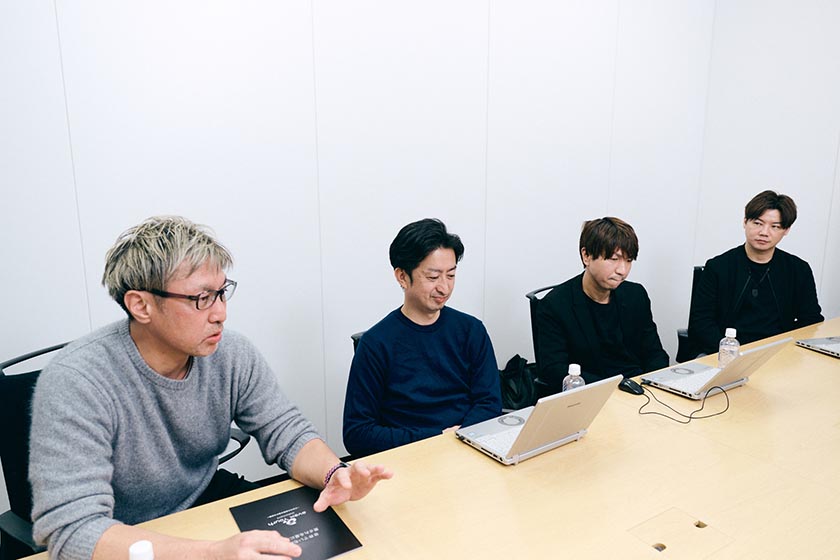 Tsuzuki "In recent years at AMG (avex management), AAA has become a group that can perform at domes, while Da-ice is not far behind. However, situations have proved it difficult to continue creating entirely new IP from zero. That is why we launched Avex Youth as a training organization."
Mikami "In today's age of social media, it is possible for individuals to connect with people all over the world. It is precisely because we live in such an age that we want IP we can present to the world, and content, and stars that are loved around the world. In a sense, I believe this project is a return to the Avex Group's roots in creating movements in society."
The philosophy at Avex Youth is "to be the most beloved star in the world." The project aims to discover and nurture stars who can be active on the world stage by utilizing a cutting-edge training curriculum. At the same time, this project is an effort to change the way Avex actually discovers and trains these new talents.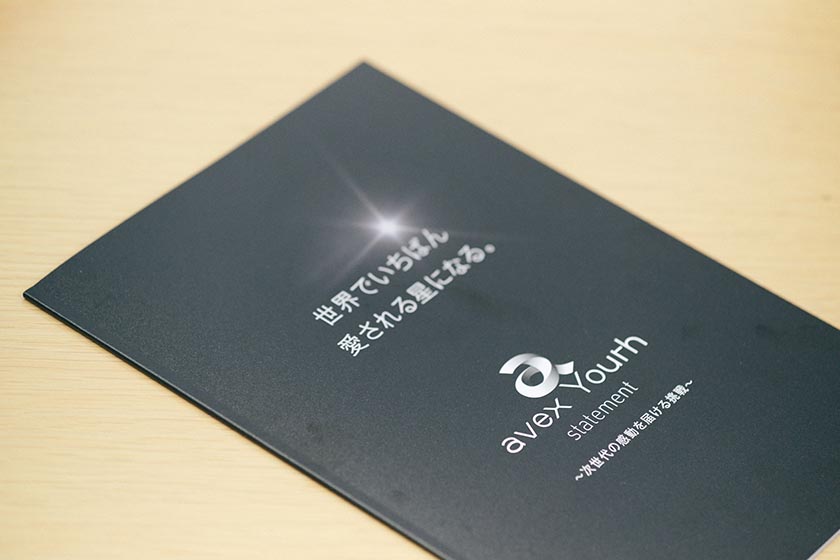 Making discovery and training processes transparent
Mikami "For many years, there has been an internal belief that the work of finding and training new recruits should be a 'black box.' For this reason, up until now, the process of finding and training newcomers has often been conducted in secret, even by people within the company. However, in order to fully utilize the resources of Avex to create IP that can seriously compete on a global scale, we cannot continue to use the same methods as before. We needed to make the process of finding and training newcomers transparent, and change to an organization that could proceed in flexible collaboration with various departments."
Talents are never the same.
A curriculum for individuality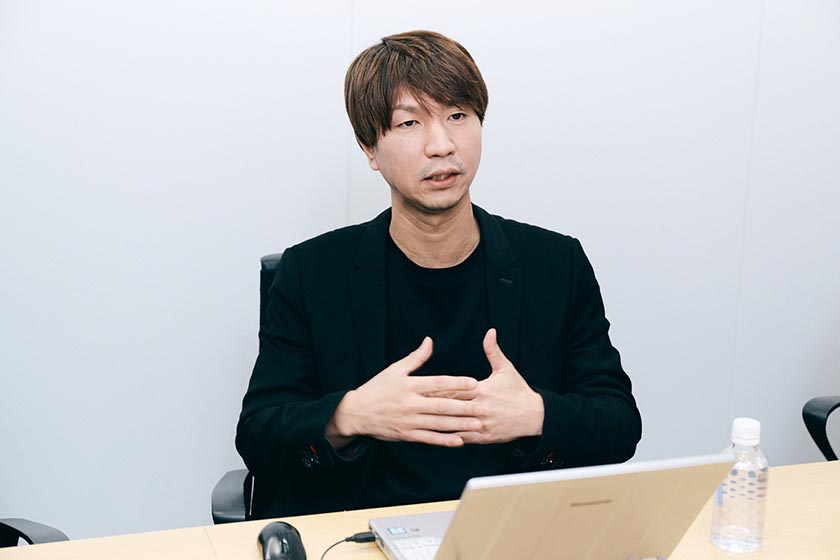 Avex felt the need to change from an elite unit that operated in secrecy to a more open team that collaborates flexibly and exchanges ideas with all parties involved. In addition to these changes, Avex Youth is undergoing reforms with a global perspective. First, they need to make visible just how passionate each of the participants are. In recent years, at the Avex Artist Academy, the company's training organization, young people who are serious about becoming professionals and young people who take lessons as a hobby have worked hard together in the same environment, but with the launch of Avex Youth, the "seriousness" of these young people is now clearly distinguishable.
Firsthand experience from Korean productions' training methods.
Kitagaki "I have seen many talented children in the past, but they cannot succeed without strong motivation and desire on their part. This is something we experienced firsthand while learning about the training methods of Korean production companies through the XGALX project (https://xgalx.com/, a project aimed at producing global artists) before we launched Avex Youth. In Korea, it is common practice to enter the studio every morning and train until late at night. This has led to the high skill level of K-pop artists and the current movement we see in recent years. Of course, our job is also to improve the motivation of these talented kids, so we are careful to balance that aspect of our work."
Tsuzuki "We believe that being an artist is a respectable profession, so we are taking special care of the Avex Youth students who are striving to become artists, and their parents, as we move forward with this project."
Another major change was the separation of discovery and training, which had been conducted by the same team on two axes, into two different departments.
Kitagaki "In the past, our competitors in finding new talent were only in Japan, but in recent years, with the addition of Korean production companies and others, we now have competitors worldwide. Also, when you are in charge of both training and discovering new talent, you have to communicate with the talent you are training on a daily basis, which sometimes leads to less prioritization of discovering of new talent. So we split up the roles, and organized a team solely dedicated to discovery, so that we can focus more on both fronts."
Fujii "Our job is to create the next 10 years, so we must move forward with an eye on the future. In terms of training, we have prepared a cutting-edge program that is more globally oriented, and we are preparing to introduce a full-fledged curriculum for language acquisition for this purpose. I feel that we now have a clearer responsibility in terms of taking care of people who are serious about becoming artists as a profession."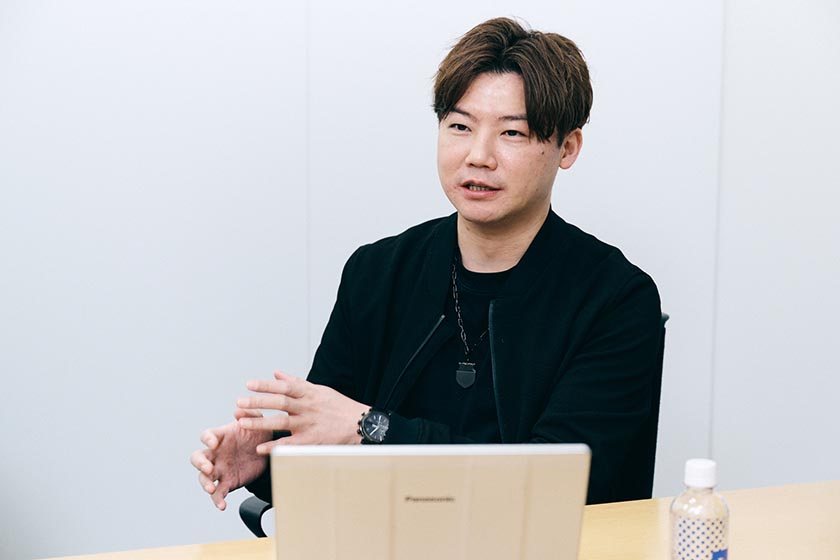 Another important point is the "exit strategy," in which they work with students with particular care towards what they want to be in the future. This is a major characteristic of Avex Youth.
Mikami "While the current Avex Group has a variety of businesses in addition to music, including API (Avex Pictures), which is in charge of animation and video business, and more, I feel that in recent years fewer and fewer people see Avex as a record company. However, while there are now a variety of outlets for new talent, the direction of new talent has been guided by the person who first approached them before having that essential discussion of what they are truly suited for. Avex Youth takes this into consideration from the discovery and training stages and provides support while placing the utmost importance on the feelings of the individual. We are providing support while valuing the feelings of the individual above all else."
A goal-oriented, customized training curriculum
Fujii "Another important feature is that we personalize the curriculum for each student. For example, some of the children who are aiming for the Global Artist Group have originally only done dance, while others have studied singing intensively. Rather than giving them all the same singing and dancing lessons, we are conscious of their goals and work backwards to calculate the skills needed to get them there, and then we come up with lessons that will give them what they need. We believe that the most important thing is to support each student based on his or her individuality while talking with them about how to make up for weaknesses and develop strengths."
Becoming a part of a competitive society the moment you go out into the world
Tsuzuki "In addition, Avex Youth is divided into three tiers and, and there will be a system in which they can rise or fall within those levels. We want them to be able to value their individuality while at the same time feeling comfortable competing with each other. Even if some of them do not get a seat in the system, we would like to take advantage of the wide range of outlets in the Avex Group to expand their potential horizontally. Other projects might allow them to make the most of their individuality. As a result, we hope to create an 'eco-cycle of talent,' in which stars who make the most of their individuality emerge in various fields, and can act as models for attracting other talents."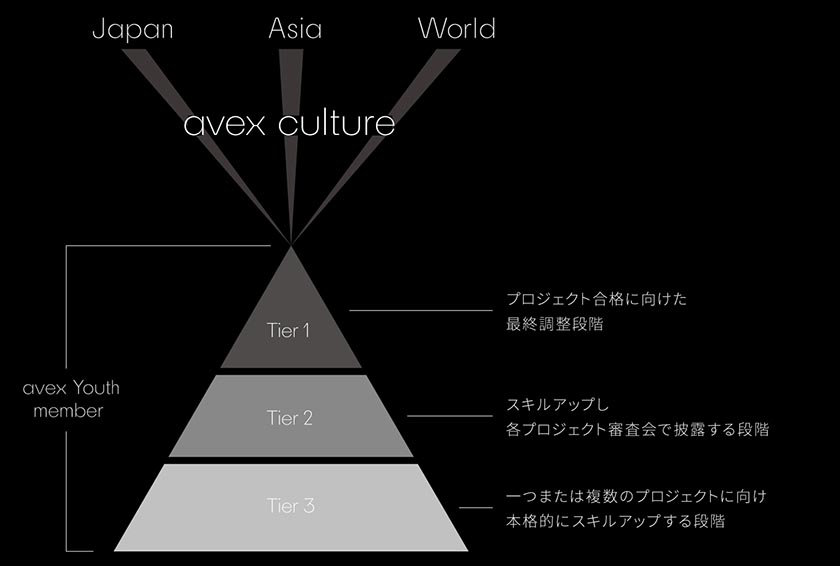 Aiming to be the best management group in the world, delivering new and unseen talent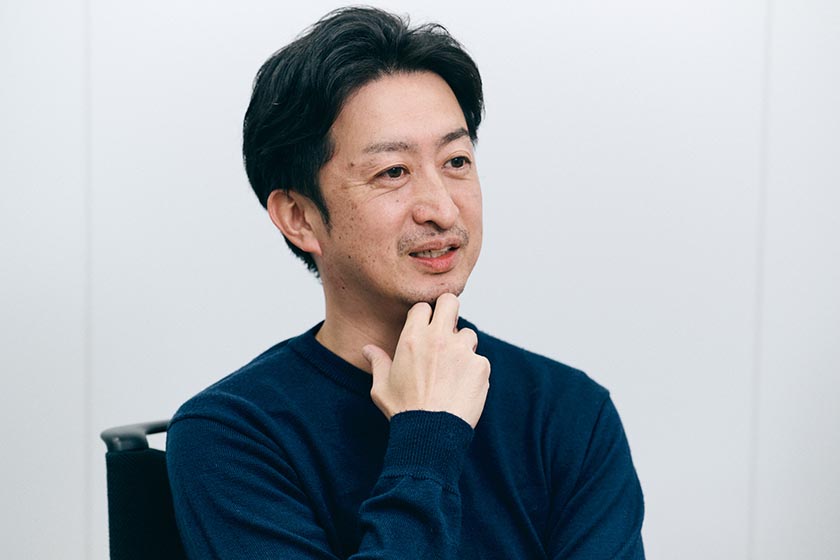 In addition to these systems, AMG also offers a full range of overseas training programs that allow students to experience authentic entertainment. On the other hand, recently there have been cases of young talents from overseas choosing AMG as their place of affiliation.
The end of a domestic-only era
Mikami "The era of only servicing entertainment within Japan is coming to an end. Instead, I think it is necessary for the children who belong to Avex Youth to look outward and experience firsthand what is happening in the world, to create different inputs and engage in various activities."
By placing themselves on a global level, Avex artists will become aware of where they are and aim for higher goals. And, in conjunction with various people and places around the world, they'll be able to nurture artists who can be more active on a global scale. The greatest mission of Avex Youth is to produce artists who can transcend national and language barriers and touch the hearts of people everywhere.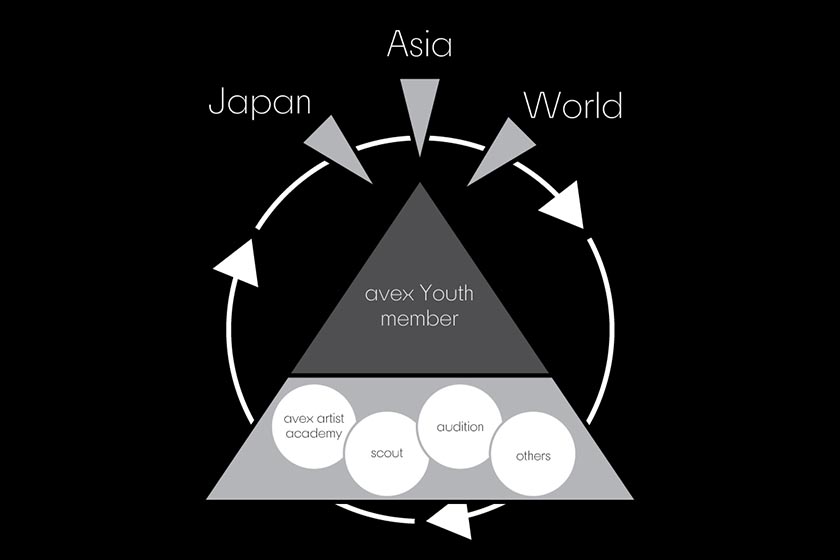 Tsuzuki "Avex had its heyday in the 1990s and early 2000s, and I was a fan of various artists while I was outside the company at the time. We have a strong desire to 'continuously create hit content' through Avex Youth. Our first goal is to become a marvel in the eyes of various many in the production industry, in a good way. If we can do this, then the entire world of entertainment itself will be enlivened."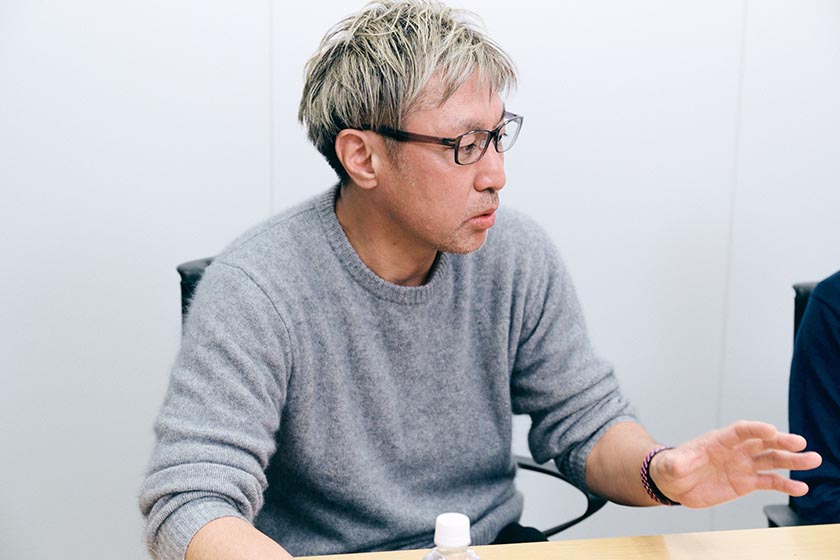 Mikami "As a result, we would like to become the best training and discovery organization in the world. We are in charge of finding, polishing, and nurturing talent, and we cannot create hits on our own. That's why I would like to create hits that will support Avex while maintaining close communication with the right members of the company who will make sure that this polished talent is sent out into the world."
Tsuzuki "To begin with, Avex is a company that has always placed importance on doing what no one else can do. In fact, in the 1990s, we were able to create hits in a completely different genre in the Japanese music scene, which until then had been dominated by traditional pop songs. I would like to carry on with this project with a strong sense of bringing new and never-before-seen talent to the world."
The next generation of one-of-a-kind talents will be created through continued nurturing that values the individual, with an awareness of the goals and ideals to be attained. In the world of entertainment, where needs are always diversifying, Avex is sure to dazzle the eyes and ears of many.
Avex Youth was started with the aim of producing world-class talent from Japan, and it will not be long before this project will produce a group that will carry Avex on its shoulders and become one of the top groups in the world.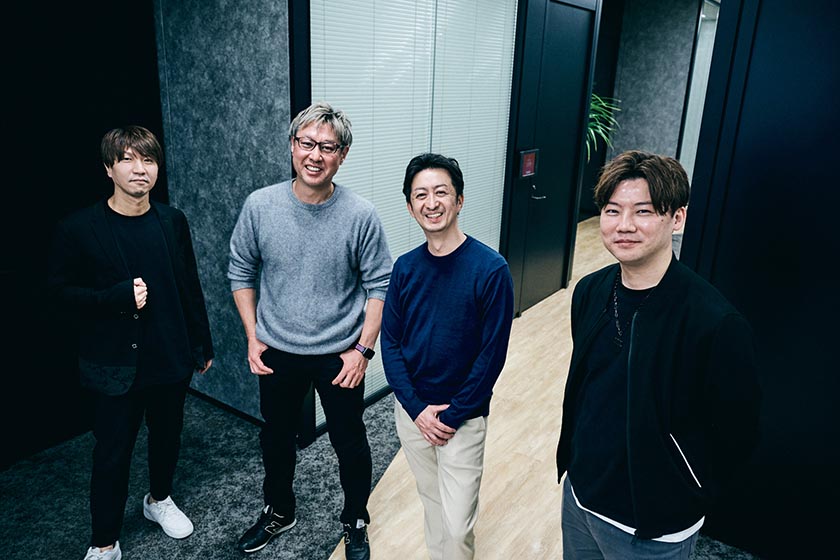 (From left to right)
Avex Management Inc.
Mitsuhiro Kitagaki

Avex Management Inc.
Yugo Tsuzuki

Avex Management Inc.
Yusuke Mikami

Avex Management Inc.
Kosuke Fujii