In March of 2019, Avex announced their acquisition of MAKEY Inc., a company that operates the beauty and cosmetic media brand under the same name, as well as a YouTuber management office and subsidiary agency TWH, which houses numerous creators, the majority of whom utilize live-streaming online, also known as "Livers." Not only that, but Avex has also announced their recent establishing of a joint business with Cool Japan TV (CJTV), an international promotor and operator of a YouTuber/influencer network that includes 7,000 people—the largest in Asia— who have all trained at CJTV's YouTuber Academy available in fifty-three countries throughout the world. This marks the beginning of Avex's very own YouTuber training division. Using their knowhow in traditional artist and content management, Avex plans to actively expand their reach and take on digital creators and influencers. We sat down with Kato, Group Corporate Executive/CEO Headquarters, as well as Avex Management (AMG) Executive . Tsuzuki to find out more about their hopes in regards to this expansion and how it will affect the market.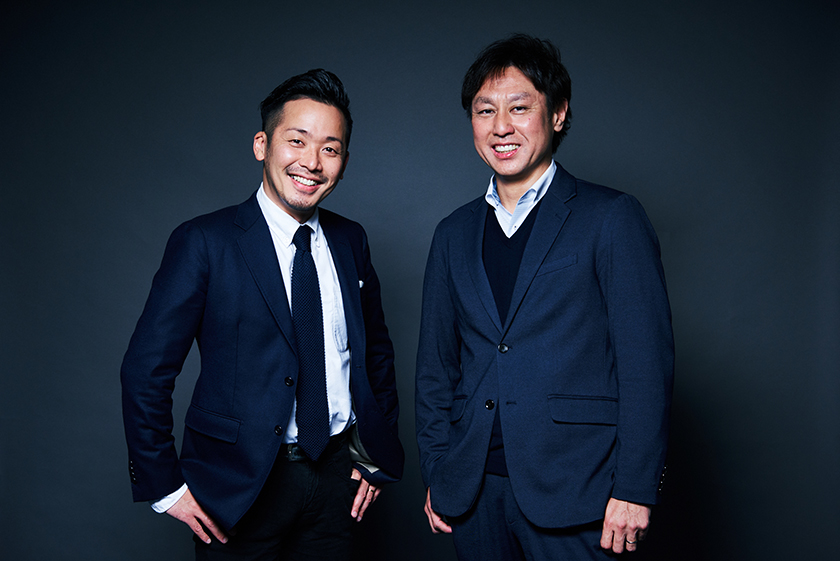 Creating new streams
through the internet. The birth of "Allied Forces" in an era of making a career out of one's strengths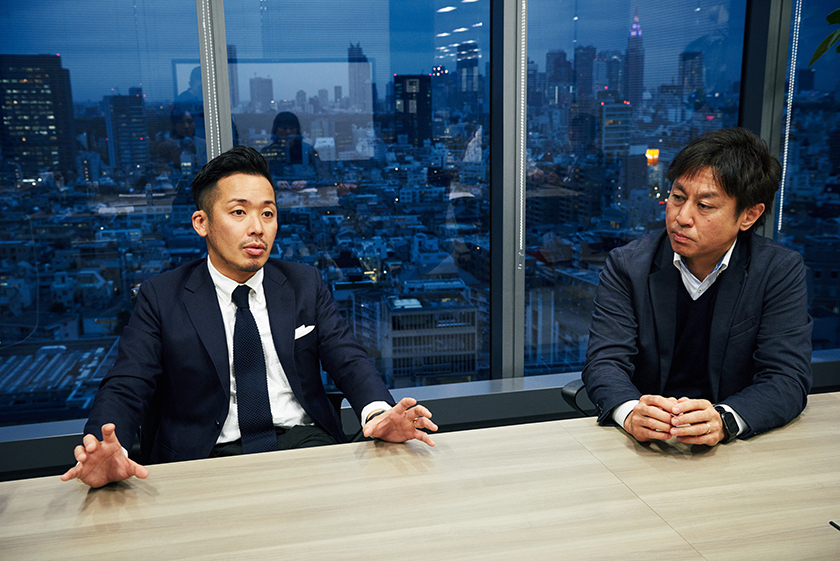 Avex has been moving along their expansion towards some of the internet's most well-known faces at a tremendous pace—which can be seen in their recent and hefty focus on M&As, including their new agency with TWH known as WaVE.
The two individuals who will be taking on the shared fate of this movement, Tsuzuki and Kato, both had the same thing to say regarding their dive into the online realm and their roles when it comes to group strategy and new projects that both of their departments will handle; that it will drive the innovation needed in becoming the future of Avex.
"As outside factors change and technology continues to evolve," says Kato, "I think it's only natural to take a chance at various projects in different realms. One thing though, since we are content creators at heart, it is always a must that we continue to create a popular figure that matches the times. I don't think this aspect will ever change. In that respect, the 'shape' of popular figures has changed drastically and the speed at which we can start working with creators in the online realm will be very important. That's the kind of phase we are in. And rather than us trying to enter that realm with only our pre-existing staff and system, and insisting on doing everything ourselves from scratch, it would be much wiser to welcome in people who already have the knowhow and have them be our drivers. So we have joined forces with AMG to help create a portfolio for this new field, as new project creators and investors as well.
Tsuzuki, on the other hand, coming from a background in managing, training, sales, and Asian expansion strategies, mentioned how he felt a need to expand to online projects after seeing the promise in the monetizing model of YouTubers and their production abilities.
"There are only three major ways to make money in production," says Tsuzuki, "from advertisements, payment from patrons and clients, and direct contributions from customers in return for a service. But with YouTubers, they get offers from advertisement companies and other business to introduce their products or services directly, thanks to their own hard work. This is actually a new method of receiving money and a change in the way individuals donate. Chairman Matsuura was also wondering what we would do about the change in C2C. In other words, there will continue to be a huge increase of people who can make a living online and that there will be no need for production services in the future. That's one of the major factors we have to overcome. We will need to function not only as a production service, but as an agency as well."
Kato added, saying, "Looking for talent will be another incredibly important factor. When I was a part of AMG back in 2011, NiconIco [a video sharing website] was just starting to boom and I'm proud to say I was able to be a part of many projects. But there is a part of me that still regrets not taking a full swing at the internet realm back then. When I take a look at the people who have become stars now, a lot of them got their start there. You'll always have a hit when a platform is able to gather really cool and talented people, so there is really no reason we shouldn't reach into this realm as well and dig for future stars."
Earning money without going through production services by becoming your own online content may seem limitless and full of possibilities at first glance but it has its own hurdles. Despite there being places for creators and influencers to move on to outside of online work, there are not many existing paths for them to continue down, even if they have gained popularity and prospects seem high. This current state is one of the main reasons for the M&A, and just so happens to be a realm that AMG is proficient in.
"As for production agencies that house influencers, it's quite difficult to find solo work after you reach a certain point," says Tsuzuki, "but with the Avex Group, they have experience in managing everything from musicians to TV personalities, live concerts events, fan clubs, merchandise and more—all within the group. They have great press power and great relationships with their partners in the media. Of course the person they represent must have talent, but Avex's ability to open a pathway for them is what really sets them apart from the rest."
Kato added, "If someone wanted to become a YouTuber through AMG we would direct them to MAKEY or TWH, and if any of their creators wanted to, say, go onto further work as a musician or basically take the next big step, then AMG would support them. If we work as a group, we just simply need to reach out to one of our group members. Plus, we can work on an equal level. I think we are in an era where people can really leverage their strengths. There is no need for us to try to turn '0' into '1.' We can become allied forces by partnering with companies that have strengths in areas we don't. I don't want to sound like we're blowing our own trumpet, but to have Avex as one of your allies is a strength in itself. I think this approach will be very important in being able to create the picture that we are trying to paint as a company."
The opportunities that
arise as fields diversify. What is the mission for YouTuber academy?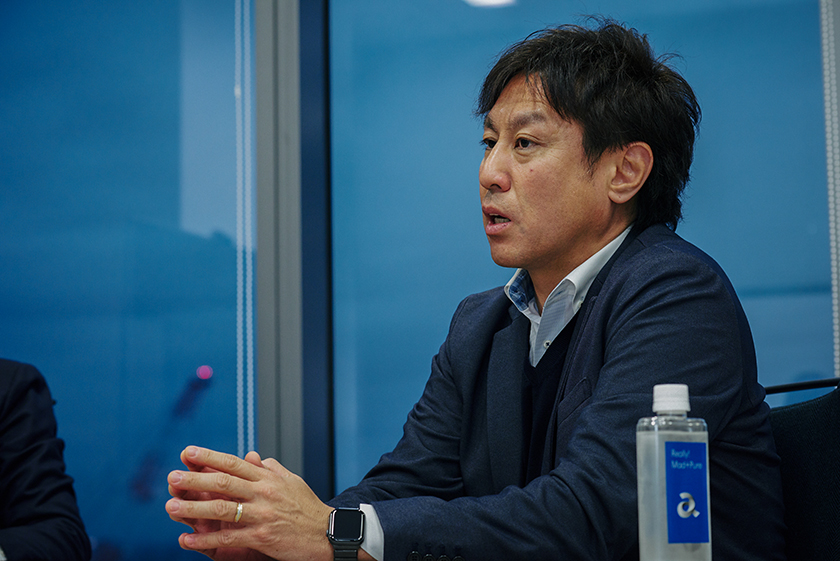 These allied forces aren't only limited to Japan. Their playing fields reaches across Asia and around the world. Together with CJTV, a company that operates an original network of 7,000 influencers throughout Asia, Avex has created avex & cjtv Influencer and February saw the start of YouTuber Academy. One of their main missions is to foster and train the new stars of this social entertainment era that will be able to cross over from one field to the next.
"For instance," says Tsuzuki, "say a local municipality somewhere asks a YouTuber to talk about their town on their channel and their followers actually take a trip and visit that area. CJTV doesn't only train and grow creators, it also makes business out of this kind of inbound movement. Avex wouldn't have been able to do that kind of thing alone, even if we wanted to. Even if we got close, we wouldn't have any persuasiveness without real and bonified YouTubers. But the educators at CJTV are YouTubers themselves. Our upcoming mission is to use their knowhow and our assets to create the stars of the future."
Kato touched on a service that they haven't made many announcements about. "We also plan on making an online service that matches creators with business. So we'll be introducing project offers to creators, have YouTuber Academy for training, and then there is our field of management..., so those will be the main pillars of the whole thing."
"At the end of the day," says Tsuzuki, "we place importance on intent and passion. The upcoming years will show that expression is strength, and that as long as you have the intent and passion to do something, you can. That's the kind of talent and personalities we want to produce and show the world. It's our job to help people reach their dreams."
"In Japan up until now," says Kato, "you had to move to Tokyo and compete with the masses to grab that one thing you were after. But now with such a broad and diverse playing field, you can get your own voice out into the world in any corner of the country. I think we are in an era that is overflowing with possibilities for people who want to express something. We will have to make a lot of changes in order to adapt to this, not to mention expand, and that is exactly what we are doing with Tsuzuki-san now."
"Really! Mad+Pure" :
the Avex vision.
The new stars of a joint project era.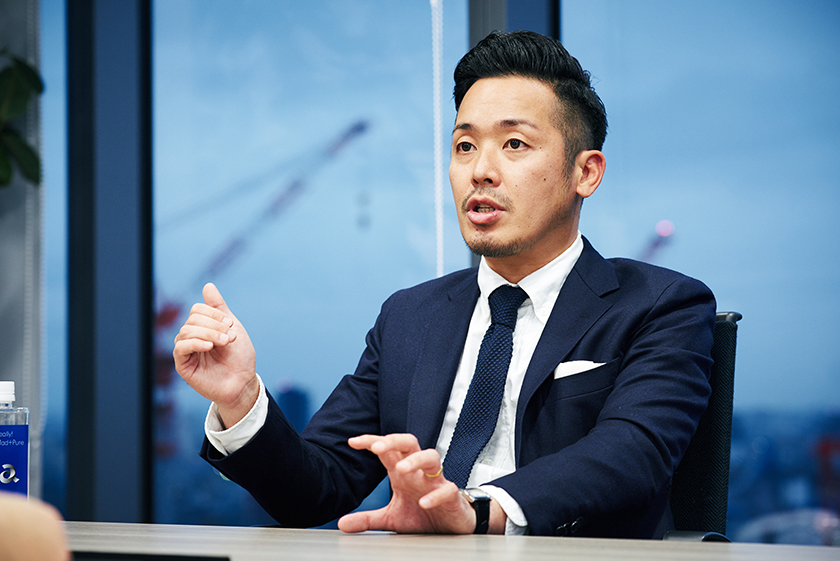 Avex leverages its artist management, and negotiating skills with media, while AMG stands strong as the emerging agency with original knowhow in the social realm. Now that timing and the powers that be have made these two entities in need of each other, the possibilities in the entertainment industry may grow even more. Both Kato and Tsuzuki have clear view of the direction they ought to head.
"I don't think that we are 100% set and fully prepared with just the partners we have now—as far as functioning to full potential is concerned—and we would still like to take on other partners if what we say today resonates with anyone." Added Kato.
"I think it's necessary to have a face," says Tsuzuki, "someone who can be a symbolic figure for your company. Like a star. For example, Kobashiri, one of the top YouTubers from MAKEY. By us being able to indirectly support her in her work, she'll be able to reach even further and help her become a personality that people throughout Asia and the world will want to aim for. I feel we will need to do something like that.
"There is a global demand for YouTubers like her who make how-to videos on make-up and other things. I mean, no matter what country you're in, it's natural for people to want to look and feel good, right? But there are tens of thousands of videos being posted every day and in order for influencers to transcend borders, they can really use the resources of groups like us. It will improve their efficiency and accuracy. We would love for those involved to be glad that we went ahead with the merger too. It will assure others that might be interested in partnering with us as well. I think making that example up front will help lead to Kato-san's vision coming to fruition. In the end, we really want and need to make a star.
"I'm not saying that the pre-existing management model and mass media are things of the past and only influencer marketing or net marketing is in." Says Kato. "I think we're in an age where they all co-exist." Kato reiterated how their decision to merge and help artists create content in this social media age, all coincides with Avex's motto.
"Continuing to make things that coincide with our tagline of 'Really! Mad+Pure' in the entertainment industry is the kind of 'cool' we aim for and the reason we come to work, so whatever we can do to help the company, we would really like to go at it aggressively, regardless of things like pre-existing notions or 'roles.' I think our motto is really the heart and soul of our philosophy and choices. We will continue to make people go 'Really?!' in creative, and business schemes alike."
Tsuzuki, on the other hand, describes the tag line as the underlying reason Avex was established in the first place.
"When I joined the company back in 2001," he says, "we were putting out all kinds of entertainment. For some reason however, my seniors often look back on that time as the good ol' days. I think you could say that we were really pumping out things you could call 'mad' and 'pure.' I think that we often need to remind ourselves of this fresh feeling of when we first started. I like to consider myself pure," joked Tsuzuki, "but I often wonder how I should go about doing the 'mad' part. I take it that I need to just be reckless sometimes. So, in that sense, I think it's rather amazing that we'll be doing a YouTube school."
All in all, the mission of creating the star of the social media era may just very well be a job for Avex, as they have continued to produce popular figures that represent the times up until now. As diversity grows, technology keeps advancing, and mad and pure innovation in those two realms continue to develop as well, it is hard not to look forward to the next up and coming icon of our times.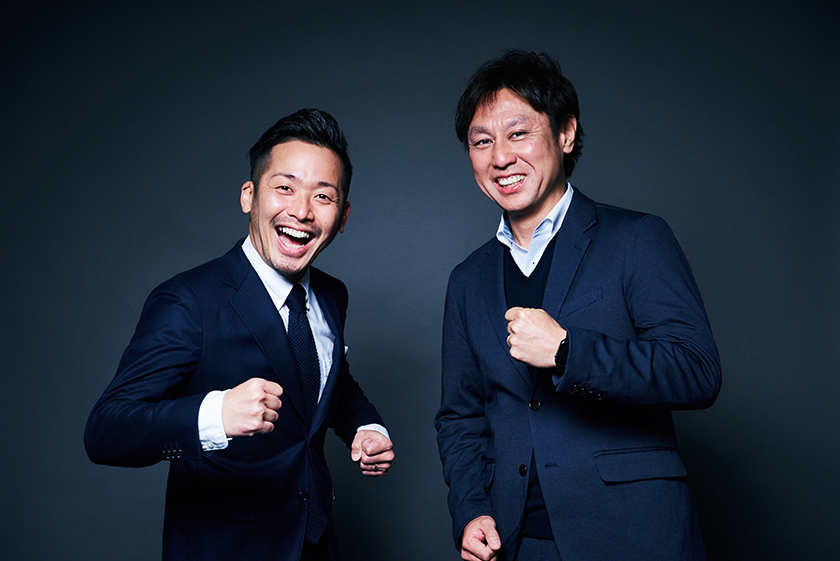 (Photo:Left)
Avex Inc.
Group Corporate Executive
CEO Headquarters
Shinsuke Kato

(Photo:Right)
Avex Management Inc.
Executive
Yugo Tsuzuki