With the recent and remarkable progress in Web 3.0, such as AI, NFT, and Io-T, digital communication has been changing day by day, eerily defying our predictions. The four members for this interview, all of whom have been with Avex for less than three years, are digital natives who are skilled at communicating not only within the company, but also across social platforms. How do Avex's Generation-Z employees view this generation in the entertainment market and what possibilities do they see for the future? We sat down with Marquise Ioka, who supports a wide range of popular influencers at Avex Creator Agency (ACA), Yuta Shizume, who is in charge of distribution sales in the Social Sales Unit at Avex Entertainment, Inc. (AEI), Nanako Yasuno, who is in charge of TikTok within the same unit, and Kaori Sakamoto, who is in charge of overall promotion of visual content at Avex Pictures Inc.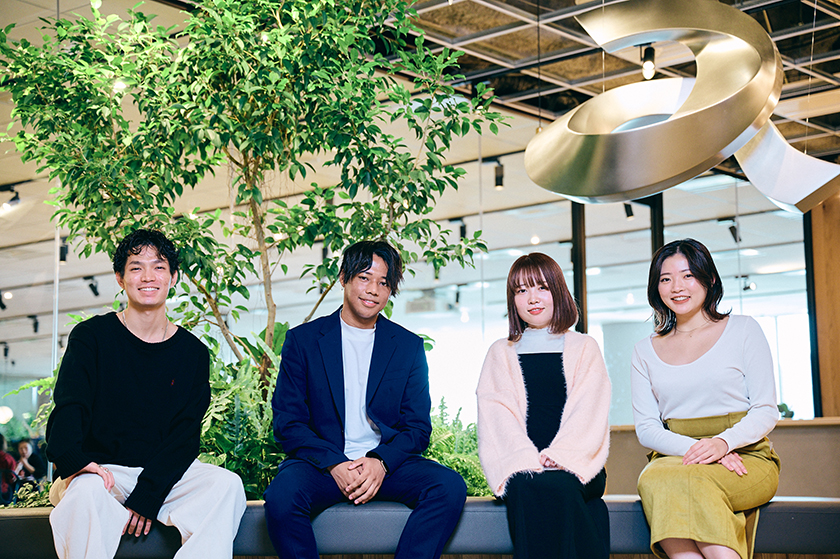 (From left to right)Yuta Shizume/ Marquise Ioka/ Nanako Yasuno/ Kaori Sakamoto
Optimizing tasks with borderless departments.
At Avex, your work is what you're good at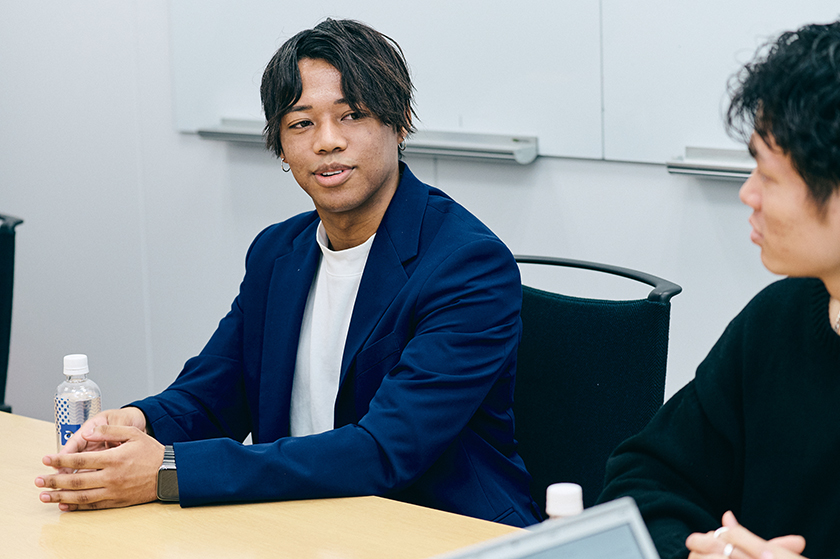 First, we asked them about how their image of the company has changed since becoming empoloyees, given that they joined when face-to-face interviews were difficult and digital communication was mainstream.
Ioka "I am in ACA, currently in charge of managing YouTubers, TikTokers, and other creators belonging to avex fav (a comprehensive agency for YouTubers and other creators:https://avex-fav.jp/). Before joining the company, I was introduced to a first-year employee in the new businesses department, and was attracted by his work ethic of taking a multi-angled view of the roots of entertainment and showing it to the world as a new genre. My image of Avex as a record company was strong up until then, but I was interested in the variety of work I could do related to entertainment, and I haven't really felt a big gap since I actually joined the company. I have been involved in avex fav since its launch and am responsible for a wide range of tasks, including promotion of the businesses, besides management of YouTubers and TikTokers."
Shizume "I belong to AEI's Digital Marketing Group Distribution and Social Sales Unit, and I am in charge of mainly streaming services such as LINE MUSIC and Amazon Music. Before I joined AEI, I thought that there were many flashy people at Avex, but when I actually joined AEI, I found that many people have strong inner convictions, and I felt a gap in a good way. I admired the sincere attitude of the senior staff toward entertainment."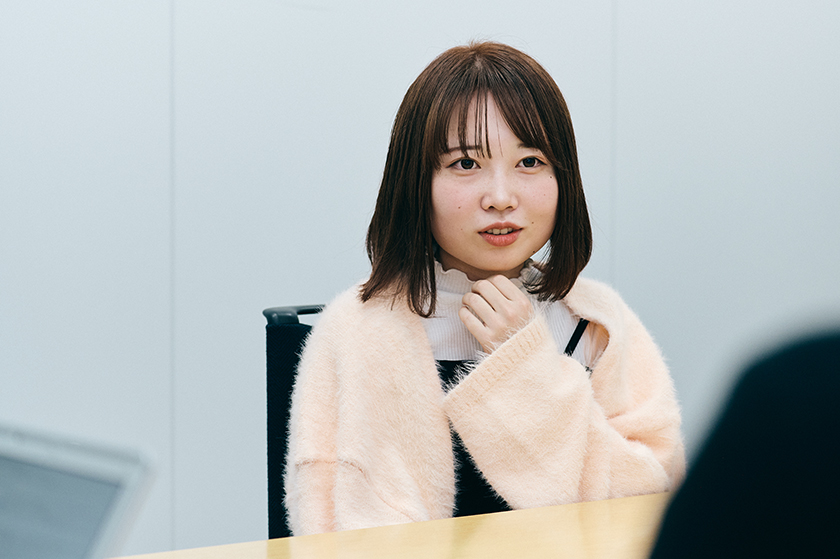 Yasuno "What surprised me the most when I joined AEI is that Avex works without restrictions by departments. I work in AEI's Digital Marketing Group Digital Marketing Group Distribution and Social Sales Unit and am in charge of TikTok marketing. There are many knowledgeable people in the company, so-called otaku, who are experts in various genres, and the environment allows to take on work that I'm good at, that are outside of my original duties. I can work beyond the boundaries of my department and make the most of my individual strengths and expand laterally."
Sakamoto "Before I joined the company, my image of Avex was anime, since the company developed many of its own original anime. With this background, I am now working in the 2nd Advertising Unit of the Promotion Group in the Imaging Business Division of API, promoting anime and live-action stage productions, and have been assigned as a promotional assistant for Paradox Live and the Re:collection album featuring 30 voice actors."
Z-Gen's unique internet literacy:
highly tweaked online communication.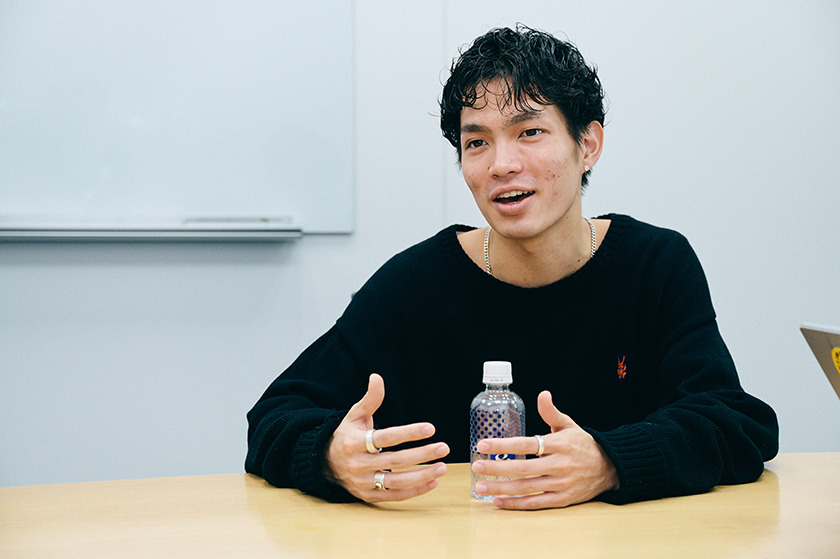 The four went to work online immediately after joining the company. What was going through their mind when communicating with their superiors, seniors, and peers?
Ioka "I joined the company in 2020, and I am what is called a 'Corona Newcomer.' Naturally, there were no company drinking parties, and I had little-to-no opportunities to meet senior employees from other departments. However, as I was involved in the launch of a new business, human connections were a top priority. In order to avoid a lack of communication, I tried to take positive action, such as using online meetings to let people know who I was, and asking HR and my peers to introduce me to other people."
Shizume "In my case, the last part of my college life was a hybrid of real and online classes, so I was pretty versed in online communication. I am sure that in the future, almost all business will be conducted online, and I feel that's the smoother way to do it. On the other hand, it is difficult to convey a sense of warmth when communicating online, so at an online meeting held soon after I joined the company, I tried to create a good atmosphere by showing one of my special skills: rap."
The methods of communication have changed, but the main focuses remain the same. Each had a firm intention to participate actively in the online meetings, adopting their own innovations. And while their stances reveal their individuality, they also show a high level of Internet literacy.
Sakamoto "At our first meeting as a unit, which was held online, I felt very uneasy because I did not know when to speak up. I was also concerned that people might not even know I was there, so I decided to send out an e-mail called every Friday at 6:00 p.m. It was like what other units would call a weekly report. I wrote about the work I had done during the week, what I liked to do, and what I was thinking about. Apparently people at the office called it an 'otaku blog' (laughs)."
Yasuno "I felt the same anxiety, so I gathered information on Facebook and Slack to find out what kind of people my bosses and seniors were like, before the meeting."
Though social media now has the power to affect social status, there is no clear definition of its rules, and internet literacy varies from person to person. These digital natives have been communicating through social platforms since they can remember. What tools do they use? We also asked these what they keep in mind when communicating with people inside and outside the company.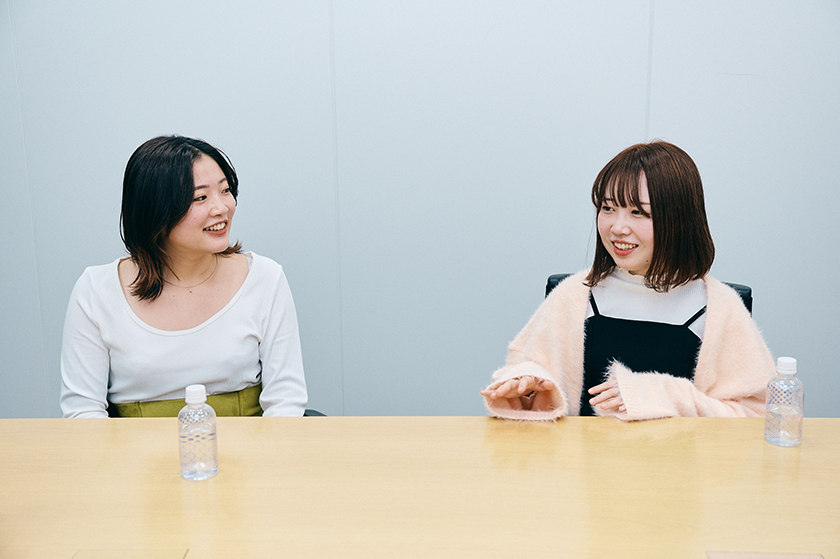 Yasuno "In terms of communication tools, we are connected to some of our peers through a the location-sharing app called zenly. Participation is voluntary. We enjoy using the application because of the new communication created by sharing our location. Like, 'Oh, they're at a TV station in Odaiba right now.'"
Ioka "I use LINE, Slack, and e-mail for work. I mainly use LINE, but I also use e-mail when it would be unnatural to send a LINE message out of the blue to a senior staff member or someone in another department, or when I need to leave evidence such as money or time. Different situations, different methods. I also use multiple social platforms to gather information, such as Twitter when I want to know users' reactions in real time, and TikTok when I want to find a good restaurant."
Social media is part of our daily lives. Especially for the employees of Avex, whose business is entertainment — in the broadest sense of the word — social apps are not something that can be ignored. Recently, keywords such as NFT, blockchain, and metaverse have become firmly established, and are now becoming a trend.
Sakamoto "Yeah, we basically use all the platforms out there. When Paradox Live recently celebrated its third anniversary, we used a social campaign tool called OWNLY on Twitter to plan events, where, say, people can get a DM from different characters."
Ioka "They say 'influencers today can't grow unless they do TikTok,' and I have the influencers I work with register on all platforms anyway. On Instagram, which has many female users, we post things that are easy to sympathize with and images that look good, and on YouTube, we aim to attract fans by being conscious of content that draws on the personality of the creator. It is important to use different platforms according to their world context, such as TikTok for posts that you want to go viral, and Twitter for posts that you want people to sympathize with."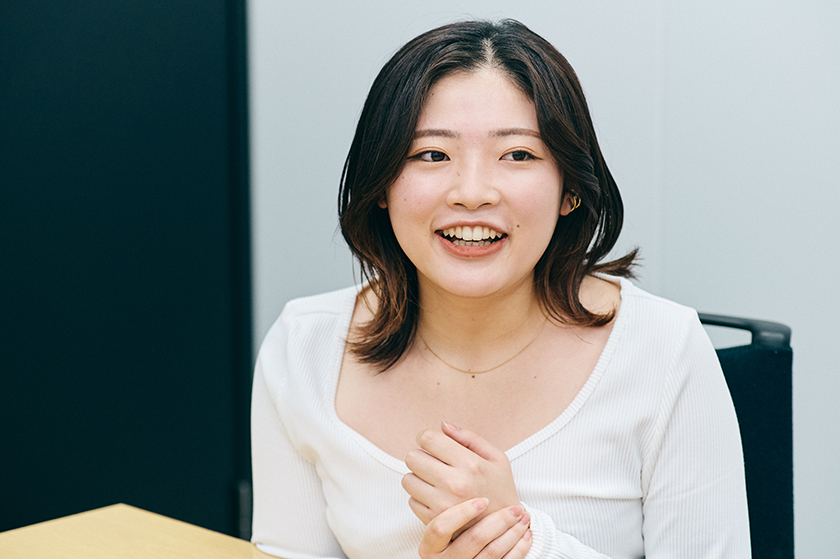 Sakamoto "API is now in a phase of strengthening its digital side. We have a new digital marketing unit and a TikTok account, and API's YouTube channel currently has just over 350,000 subscribers. Many people like and follow a particular work, such as Ya Boy Kongming, for example. But we are now in the process of 'How can we get those people to watch something else, or better yet, fall in love with the API YouTube channel itself.' We need to analyze this YouTube channel carefully so that we can make the most of it."
Ioka "In addition, I participate in in-house study groups to comprehensively learn about the Web 3.0 domain. In the art realm, there is already a thriving NFT movement, and ACA is also highly interested in this field, as you can see with our Meet Your Art YouTube channel dedicated to art."
Adapting to web changes:
strengths born from diversity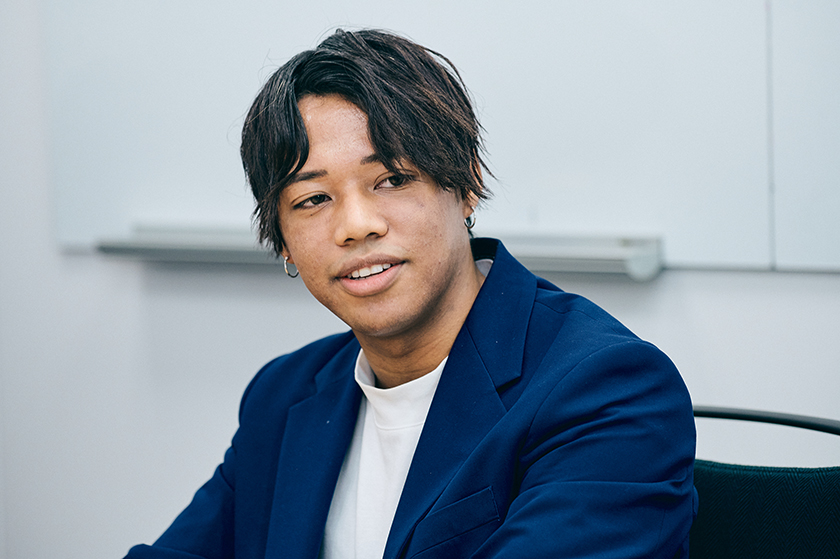 The impact of Web 3.0, or the "decentralized Internet," on the entertainment industry is immeasurable. Web 3.0 is spreading in different forms, such as NFT and blockchain, and the music subscription market, in particular, has undergone rapid changes. As Avex employees representing Gen-Z, how do they plan on facing the music market in the future?
Ioka "Avex is a group of entertainment professionals. If we can tap into the right information, we can further support artists and creators by leveraging Avex's strengths, such as its light footwork and the know-how they've cultivated over the years. We believe the Avex brand is that valuable."
Shizume "I think we're in an age now where we have to think about what kind of strategy we ought to approach musical trends with. It is easy to see when you take a look at TikTok. We are now seeing that situation-type music is being broadly used for background music. It's important to be aware of the rapidly shifting needs, as well as the trends."
Sakamoto "The speed of music consumption is also getting faster every year. For example, the difference between music on CDs bought to promote idols and the music you listen to because you genuinely like it. The needs are different. The act of listening to music itself is becoming more diverse, and I believe that we are entering an era in which it will be necessary to create content that is tailored to each individual way of listening to music."
The future is an era in which the same chart is full of music with different values. Born at the end of the 1990s, when the Internet began to spread at a remarkable pace, and raised in the 21st century, they are appropriately adapting to the changes surrounding an Internet environment. You could call this flexibility a strong point shared by Gen-Z.
Ioka "We are a generation that grew up with social networking and cannot separate ourselves from it. We check YouTube and TikTok 24/7, both for work and private use. This is exactly what Chairman Matsuura means when he says, 'Work is play and play is work.' I believe that there is an absolute difference between constantly consuming social media as a part of one's daily life and looking at it from the perspective of work, and I believe that the idea YouTube Shorts was born from users who watched it on a daily basis."
Yasuno "We are often lumped together as Generation Z, but we're all completely different people with different personalities. Then again, growing up with social media, we've learned how to research what we like without even realizing it. I feel this also speaks of our ability to discover things. Each of us naturally possesses the means to discover talent, which is our strength. That is why we believe there is a need to make good use of the digital realm to expand our possibilities."
The new wave of Generation Z is approaching, with different personalities and common strengths. Instead of being afraid of the ever-changing existence of the digital world, they are happily (more than likely) confronting it. Having spent their impressionable teenage years in turbulent times, they have decided to make entertainment their profession during a pandemic. What kind of creations will they create at Avex in the future? Well that's something we'll have to tune in to find out, as their strengths and those of Avex join forces to launch a new era of entertainment.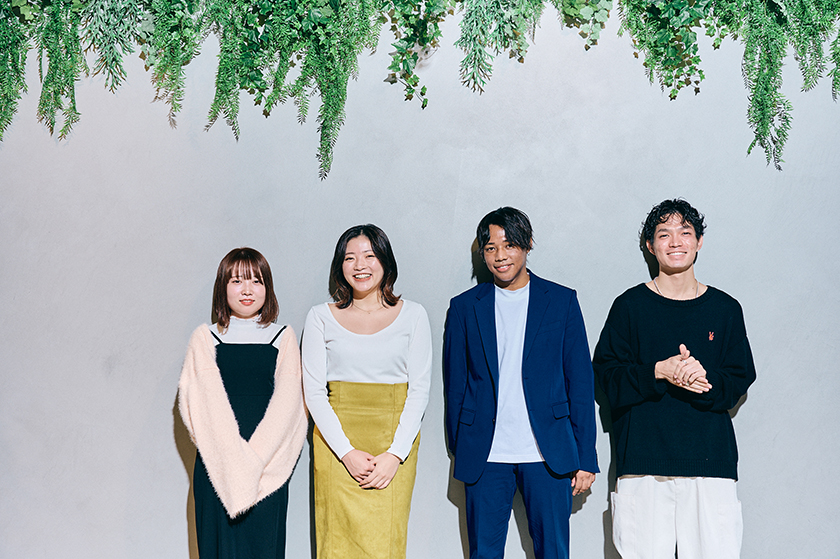 (From left to right)
Avex Entertainment Inc.
Nanako Yasuno

Avex Pictures Inc.
Kaori Sakamoto

Avex Creator Agency Inc.
avex fav
Marquise Ioka

Avex Entertainment Inc.
Yuta Shizume