In 2022, following his appearances as Kazu-kun in NHK's night time drama series Koisenu Futari (Two People Who Can't Fall In Love) and as Taira no Koremori in NHK's historical drama Kamakura-dono no 13-nin (The Thirteen Lords of the Shogun), up-and-coming actor Shogo Hama played his first starring role in a commercial TV drama series on TV Tokyo's Nanika Okashii (Something is Wrong) starting in late May and will be making his first appearance in a morning drama in the second half of this year in the TV series Maiagare! (Soar!). Shogo Hama first debuted after winning a special award at the Girls Award x Avex "Boys Award Audition" in 2015. After that, he lime-lighted in Kaito Sentai Lupinranger VS Keisatsu Sentai Patranger from 2018 to 2019, as Touma Yoimachi, aka Lupin Blue.
Shogo Hama's path as an actor has not been smooth sailing, however, and he and has been painstakingly inching his way through the years alongside his manager, Chiharu Kojima. In this interview, the two talk at length about how what it means to become an actor and how to make the most of ones individuality to grow as one.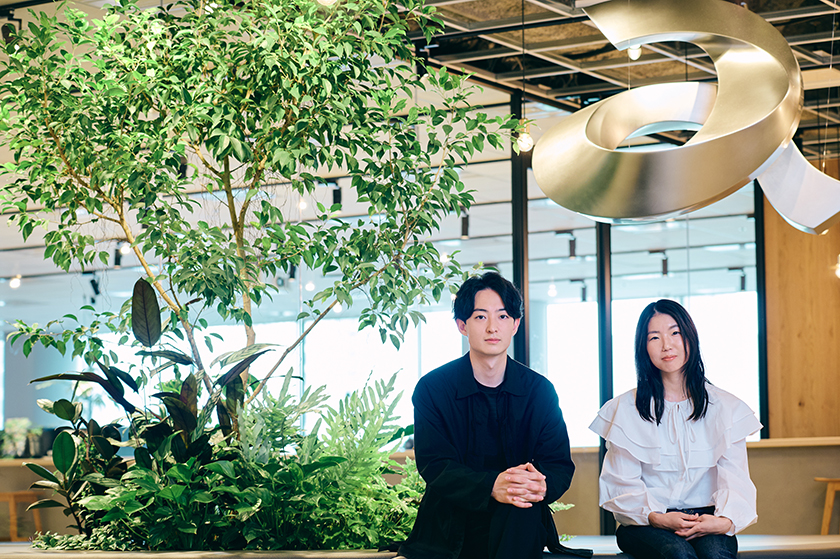 Growing up on TV.
The Once in a Lifetime Audition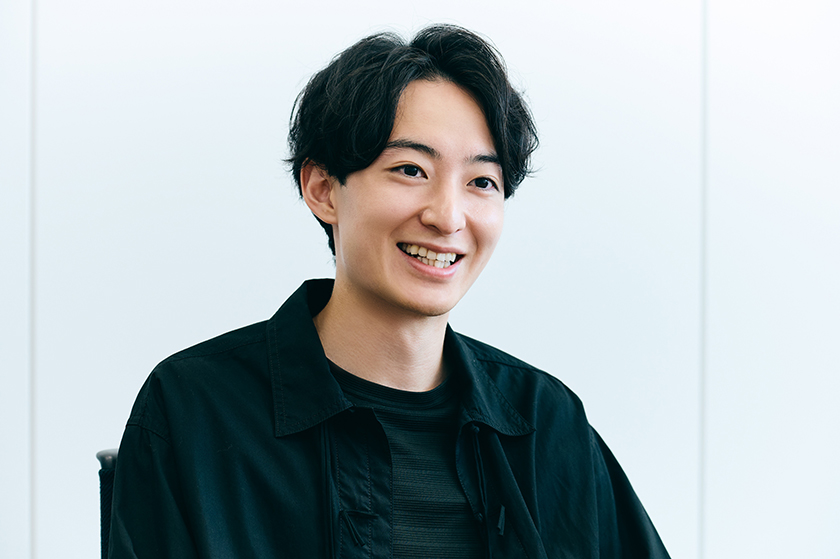 Let us begin by looking back at how Shogo Hama became an actor and the episodes that led him down this path. It all began with Hama's childhood experience with television.
Hama"I practically grew up watching TV as a kid and I watched tons of different kinds of shows at home so I had this vague interest in the world of TV since then. When I was a senior in high school I had my first audition but I bombed. After talking it over with my parents I decided to go to college. After a quick search into myself I realized that acting was what I wanted to do after all and I started to go to more auditions while everyone else around me was starting to job hunt for corporate careers, and one of those auditions was for Avex."
Hama won a special prize at that audition, and in April 2015, he joined Avex and began his acting career. But it wasn't all downhill from there, and marked the start of hard days ahead.
Hama"I hardly ever made it past the initial paperwork since I had no real experience acting. The staff at Avex was consistently having strategical meetings to figure out what to do."
After experiencing his first supporting role that year, he finally passed an audition in the spring of the following year as a reporter for the informational program ZIP!. Soon after, Chiharu Kojima, whom he would later share many hardships with, joined Avex.
Kojima"I joined Avex in December of 2016. In the beginning I was in charge of a group of about twenty actors and actresses, including Hama, with another one of my bosses. I always had interest in the entertainment industry but up until then I was on a completely different career as a real estate saleswoman. I had basically just made the decision to go after my dream so I applied for the position at Avex. The first time I met Hama was when he was twenty-two, as the reporter for ZIP!."
His reporting gig, unfortunately, only lasted one year, sending him into a slump. This is when Hama and Kojima decided to bite the bullet and go on a journey to get his break as a bonified Avex actor.
Gaining Fans as a Hero.
After a Long Blank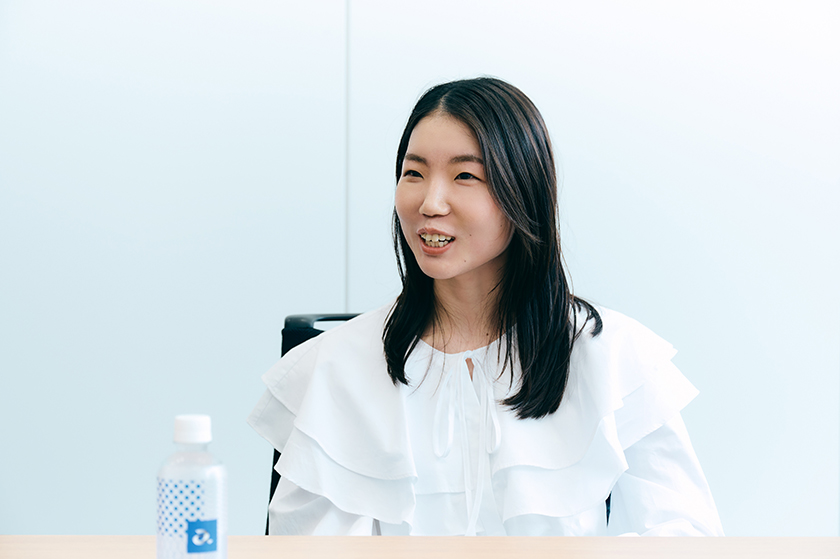 Hama and Kojima spent six months without work after his stint as reporter. They then continued to audition for roles despite being discouraged.
Kojima"I had just joined the company myself at that time, so I felt like it wasn't my place to say something like 'you should try this or that.' Instead I was very conscious of listening carefully to what he had to say, including his complaints, his serious talks and even conversations that seemed unimportant."
Hama"We were struggling together, that's for sure. Since Kojima-san had come from a different background, we were able to talk and look at things on the same level. Just by talking things out with her, I was able to return to who I really was at heart."
And on the other side of that struggle, Hama seizes a role that is still spoken of in his career.
That role was none other than Touma Yoimachi (Lupin Blue), one of the main characters in the 42nd episode of the special drama series Kaito Sentai Lupinranger VS Keisatsu Sentai Patranger. According to Kojima, Hama responded with more joy than she had ever witnessed from him.
Hama"Being a regular of anything is a big deal and I was just so ecstatic that it was for an acting role. Right after we got the news, the chief manager and Kojima-san took me to a Sushi restaurant in Ginza."
Not only was it his first regular role, let alone one of the main ones, it was a Sentai Hero, a character that not many people are able to pull off. Over the next year, he was seen and adored by hero fans and families across the country, opening the next big door in his career as an actor.
Hama"I was happy, of course as an individual, but mostly as an actor, that there were fans of the show. It was a great experience to build such a deep working relationship over a year with my costars and I gained so much. In regards to acting methods, I was able to spend a lot of time on one role and it allowed me to really get into it."
Kojima"I was super happy for Hama who had just won a big role for the first time, and that one of the actors under my management was able to be a part of a renown Sentai Hero piece. I was stuck to the TV when the first episode aired. In that year, I feel that Hama had become a completely different person, on the inside as well as his approach to work and relationships with people. He racked up a good amount of fans and was able to put out a photo book and a calendar. It was his first big pivotal moment."
One Scene, One Phrase.
Being in the Moment on Set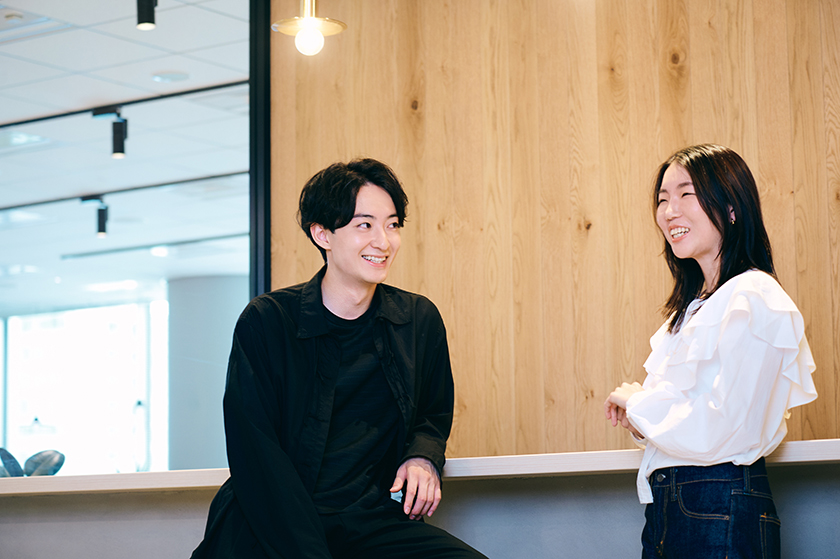 However, the industry has always managed to keep things from being easy sailing, even after one plays the role of a Sentai hero. It is a gateway to success and a starting point, and Kojima was mindful that Hama's journey as an actor had just begun.
Kojima"There are some agencies out there that would never take on a short, one-scene gig after starring in the Super Sentai series, but we had thought the opposite. If we were able to get Hama in front of the camera, even for a moment or two, and gain individual experience in regards to his acting and being on set, we thought that was way more important. We had talked it over with my superior Sasaki-san as well, saying 'for the time being, no matter if it's one scene or one phrase, we get him active in different parts and put in our work on set, gain experience, and get everyone to know who Shogo Hama is.' Hama also understood this."
Hama"I just really like being on set. Your approach to the character differs depending on the set. Films, dramas, they all have their own interesting elements. I enjoyed every role I got."
Kojima"He was going to acting lessons and different director workshops in order to adjust and respond to diversity in roles and directors. Actors have to go out and get work with their own hands. In Hama's case, he needed to go out and get another big role after Sentai Hero. Hama passed the auditions for Koisenu Futari earlier this year on his own. The size of the role isn't what's important. It's that his experience brought him there at that timing to give him that result. I think this path really worked for him."
Not clinging to the past, and not being conceited. Kojima's calm strategy, Hama's ability to accept and implement this, and his underlying passion for acting. The combination of these factors actually led to some work in unexpected ways as well.
Hama"The director from one gig where I was on camera for just a single scene invited me to join a completely different project. After seeing my role in Yo ni mo Kimyona Monogatari (Tales of the Unusual) a received a letter from someone saying they 'became a fan after watching it.' It reminded me that there is always someone watching; that there is meaning in everything you do."
Kojima"When I watched the broadcast of a drama that he acted in one scene for, we found that it had been cut due to time factors. Obviously it makes you frustrated to not get as much work done as you wanted. This happened a few times. One time I cried my eyes out in the company cafeteria and told my boss, 'I quit!', but in the end I couldn't abandon Hama and just leave. The good thing about Hama is that he is able to take his desire to be a successful actor and put it into concrete action. Even when there was really no work, he made scrap materials with copies from magazines he modeled for in the past. He handed it to me saying, 'Please use this for sales.' There are a lot of aspiring youngsters who just want to be successful, but there are not many who can specifically show that. I have been motivated by that fire inside him for a long time, and perhaps that is why I have been able to do what I do to this day. I wanted someone like him to be a success, I thought that he should succeed, and I thought he was the kind of person we should make a success, as an agency. And when I saw how stoically he prepared for his roles, I kept thinking that with Hama, we would be able to one day see the wonderful scenery that lies ahead after all the hard work, together."
The duo's hard work finally meets fruition in 2022.
As mentioned in the top of the article, Hama starred in two big hits this year; NHK's night time drama series Koisenu Futari (Two People Who Can't Fall In Love) and commercial TV drama series on TV Tokyo's Nanika Okashii (Something is Wrong). This won Hama the number one position in Nikkei Entertainment!'s August edition of the top actors in their twenties, that just went on sale recently. Later this year, you can enjoy watching him not only in the morning series Maiagare! (Soar!), but as the lead role in a new film, soon to be publically announced. So how does Kojima see Hama's acting career, after a tough, winding road together since joining Avex?
Kojima"He put all he had into every offer he got, and ever since Sentai, he has been getting roles that have a certain dark side to them. He is able play nice characters, and is great at bizarre ones as well. I think the breadth of his strike zone is his charm. And that we got to keep moving every day until we are able to show off that charm with just the right performance."
Hama"When thinking about how I could further develop my acting skills, what I had in my mind for the kind of actor I wanted to be, naturally matched the image that Kojima-san envisioned for me. This was significant. The roles that came naturally to me were the ones that I needed to play at the time, and I now realize that they were all suited me."
The Noteworthy Actor and his Manager.
Their Journey Continues
At the root of Kojima's support for actor Shogo Hama is her strong desire for him to become the first actor to be discovered and nurtured professionally by Avex with a long and active career in films, dramas, and other visual productions.
Kojima"Avex has never had a male actor who has come through audition to star in Sentai and go on to star as the main role in a video production. There was no model to work off of. We have come this far with the intention of becoming a pioneer, and Hama is determined to do so. In order to become a long-loved actor, you have to have a strong acting foundation at the base of your character, otherwise you will end up as a "one-off". You have to keep going in order to turn that dot into a line. Even now, we're still working our way through it all, struggling here and there. If I were to compare it to a staircase, I would say that we never skipped up two flights of stairs, but rather steadily climbed one step at a time. I feel that we have finally reached the starting point thanks to the achievements we have made, and I am sure that we will continue to fight in the future. I know Hama still has it in him. I hope to continue to discover and nurture actors and to be someone who people come to, thanks to this start with Hama. I hope to be involved in productions that everyone will be excited about."
To this, Hama replied with, "I'm sure we'll be struggling for the rest of our lives."
Whether stage, drama, or film, actor Shogo Hama has played and will continue to play a variety of roles. And as long as Hama and Kojima continue their adventures, staying true to their hearts, refining their personalities, and the pursuit of being an actor free from preconceived images, there is no doubt that we will have more and more opportunities to see Hama on the screen.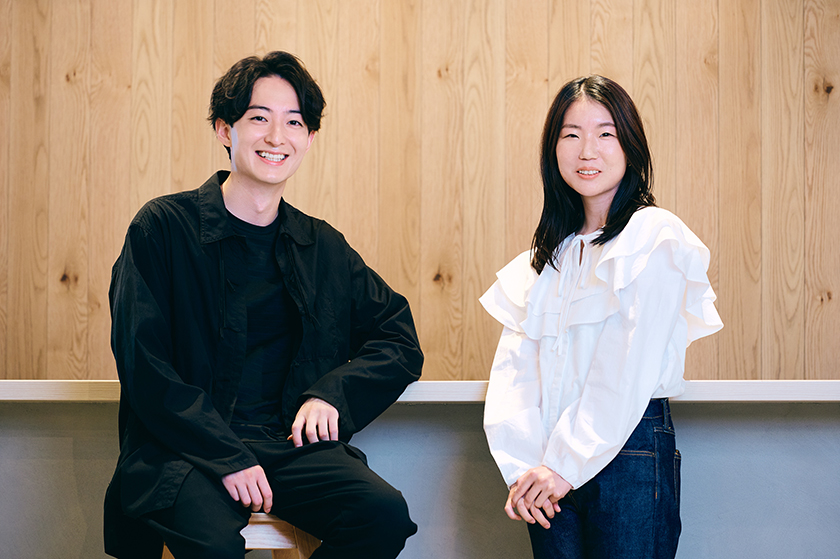 (Photo left)
Shogo Hama

(Photo right)
Avex Management Inc.
Chiharu Kojima