On August 3rd, Avex announced their investment in Mighty Audio, a mainly cellphone music player, as well as their participation in the music and tech project support program Techstars Music operated by the American company Techstars. In aims of eventually pulling out of the "packaged product addiction," — a good example being the compact disc industry of Japan — and creating a new business project in the music/entertainment realm, Avex has reached out overseas to form a tag team with industry leading partners. On September 14th, we sat down with Investment and Innovation Chief Naoki Osada to talk about the future of Avex and music tech.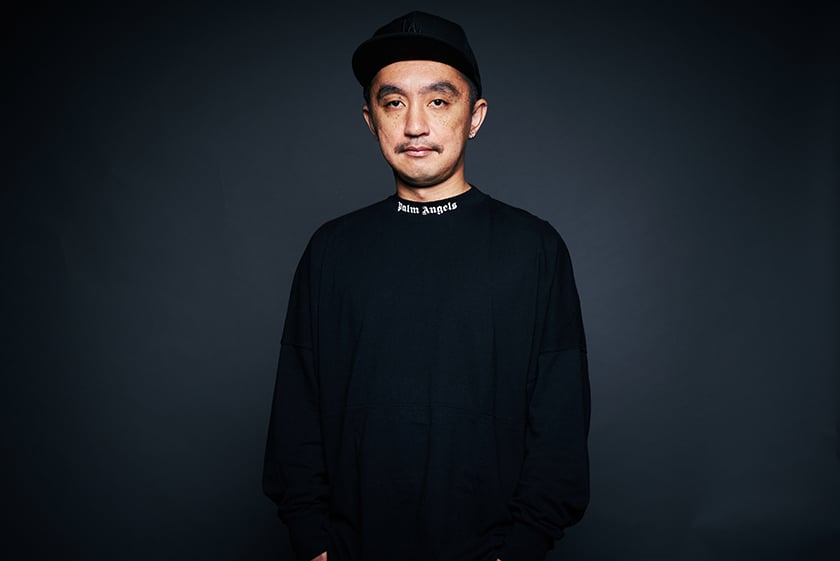 Artists and gear
giving birth to new experience
= Avex originality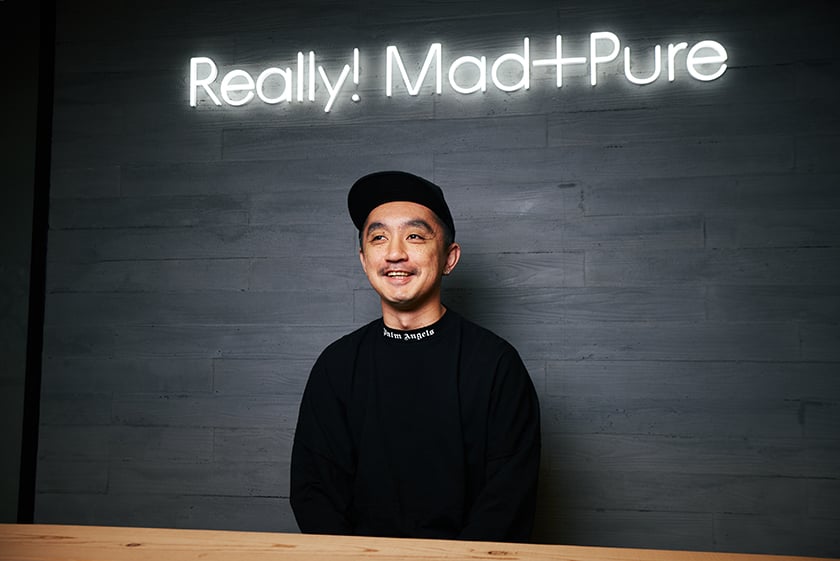 Osada first entered Avex in 2004, where he was in charge of music production until 2013 where he studied abroad for two years until 2015. He attended a business school and studied finance among other topics. He said it was a time for him — just when sales in the American music industry were picking up from a major fall — to learn about the music festivals and to get a grasp on the hype surrounding the value in live music experiences.
"After I came back from overseas," says Osada, "I was assigned to Avex Ventures, a company that invests in domestic startups. After that, my department became a part of Avex and I had to think about what I ought to do now in this new environment under new management. After thinking long and hard, I decided that I really like overseas culture and that I wanted to get to know more about new business abroad so I decided I was going to do work that was involved with foreign startups and innovative projects.
Now, Osada's job is to dig, negotiate with and invest in overseas startups related to all things music and find a way to get them to collaborate in Japan. Osada looked back on his experiences abroad, saying "my time there is really proving to make a difference in the now."
"We first decided to invest in a company called Mighty Audio. The president and other members of this company just happened to be my seniors at UCLA Anderson, the business school I attended. It lowered the hurdle for me to get my foot in. At UCLA there were a lot of people who were really far advanced in the realm of music, entertainment and innovation, as well as people who worked in positions like mine at Universal Music and Live Nation, and even at venture capitals in LA. Those encounters I had back then are starting to bear fruit and I've been able to gradually contribute more and more.
Osada has connected many companies with a variety of others. Two of them being his connection of Avex to Techstars Music and Mighty Audio that was announced in August.
"I first came to know Techstars roughly one year ago. They happened to be visiting Japan at the time in hopes of recruiting interesting partners. They had informed me that Anthony, president of Mighty Audio, which would become a part of Techstars' portfolio, would be visiting Tokyo and that we ought to meet. It was the first time I ever met an overseas startup in the music industry. They were very rare in Japan at the time, so I was wondering what it would be like. But after I met them and saw their presentation, I was really impressed. At that time, I felt it would be awesome if they could be, for instance, the next Beats. I thought that if we were able to hook up an artist with some gear that offered new music experiences, something amazing would happen.
Skills that would lead the
music industry to the next level
gathered at the symposium
After that, Osada took part in the mentoring discussions offered by Techstars. He took the Distribution Chief, a chief at AWA and others and talked with the ten different companies in Techstarts portfolio, asking questions and gave each feedback. Osada said he was very surprised at all of the answers these startups were providing them.
"For instance, regarding questions about rights and security, they all answered perfectly," says Osada. "They had everything thought out. Plus, the technology and skill to back it up. That's when I really knew how amazing Techstars was. Then I asked about what kind of collaborations would be possible. The huge theme right now for the music industry is how to go about this shift from physical to streaming. People are still very used to the physical experience being a music consumer in Japan. My idea was that if we could get Mighty Audio to collaborate with an artist here and come up with some kind of streaming experience as an album for consumers, we'd be able to offer something totally new and feasible. Listeners would get their artist's album through Mighty Audio, but after they purchase it and get connected with AWA or Spotify, then they might just realize how handy streaming really is. It would ultimately lead to sales for the artist and it would contribute to the industry as a whole. I thought, 'we just have to work together.'"
Techstars, parent company to Techstars Music, is a world leading accelerator up there with big names like Y Combinator. They choose ten of the best up and coming startups from different fields and hold a three-month boot camp in different parts of the world as an entrepreneur education program. They decided to create their music programs based off forecasts that the music market will be seeing incredible growth in the next decade, supposedly reaching 11 trillion yen by 2030. One could say that this forecast alone backs the feeling of stir that currently fills the music industry. It is said that entrepreneurs and investors throughout the world are starting to gather around the music industry more than ever, and bringing lots of resources with them.
Techstars Music, which started in 2017, was founded in hopes of using technology to solve many of the issues that the music industry is facing and help support startups that are bringing new business to the music world. Osada, picking up on this movement early on, did research on music related accelerators and venture capitals. He said that among the many out there now, Techstars Music stood out with its amazing programs. It was then that he realized that out of the possible music related companies in Japan, if Avex wasn't going to get involved, who would? It was as simple as that.
Last month on September 14th, Avex held the Global Music Tech Symposium in Tokyo, an event that invited many entrepreneurs and venture capitals that have the potential to bring new vigor to the music industry from various angles, to meet with Techstars Music and have some lively discussion. Among the attendees were music industry names like TuneCore Japan, TikTok, Asobi System, Sony Music, as well as venture capitals like WiL and Docom Ventures, and Pikotaro producer, Daimaou Kosaka. The event turned out to be a significant gathering for all attending parties to talk about the future of entertainment and the need for developing an ecosystem for the music tech to come.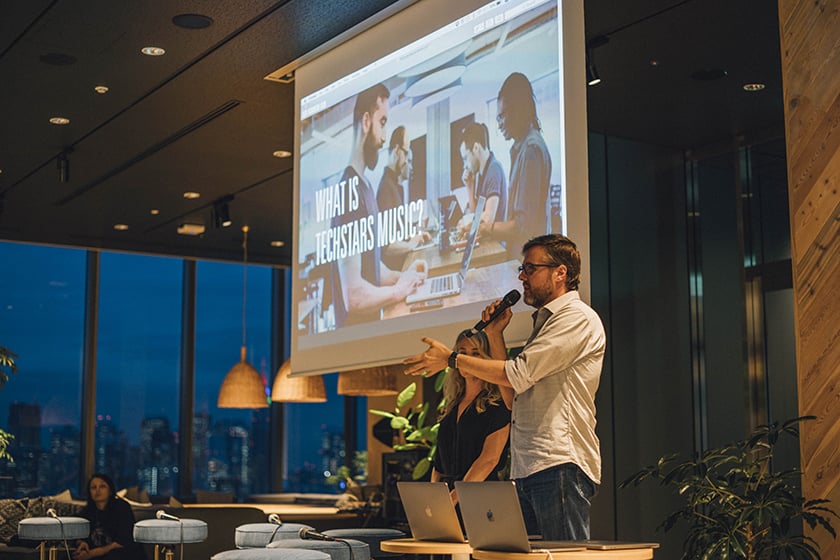 "It all started when I was having dinner with Rishi from Plus 8 Equity Partners in LA and he said he wanted to do something interesting in Japan. Japan doesn't know how the music market is booming in other parts of the world and they don't know just how exciting music technology is becoming. Rishi really wanted to do something about that. We then talked about doing a symposium with a choice selection of members and then remembered that Techstarts would be coming in September. There were a few startups like Endel and Blink Identity that mentioned they wanted to visit Japan someday so I thought they all might as well come at the same time so I went and invited them. They all came and paid for the trip themselves, which means they were really serious about doing business in Japan. So we were like, 'we'll work real hard on the 14th at the symposium and then play real hard on the 15th at ULTRA JAPAN.'"
The Wave VR, a social music VR platform, was also planning to visit Japan at the same time and attended the symposium as well. Whether it was destiny or fate, there is no way of knowing, but this symposium was a truly an assembly of "out-there" technologists that have the potential to bring the music industry to the next level.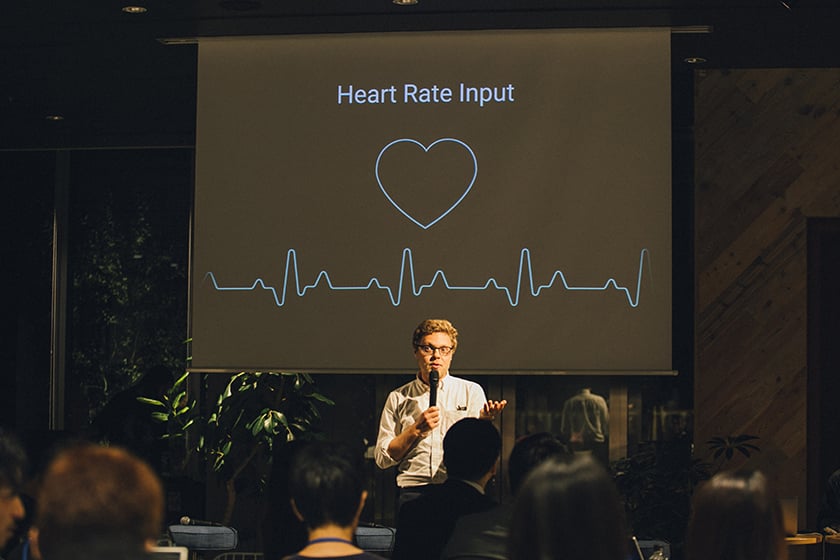 In hopes of creating unknown experience
with the energy of music industry outsiders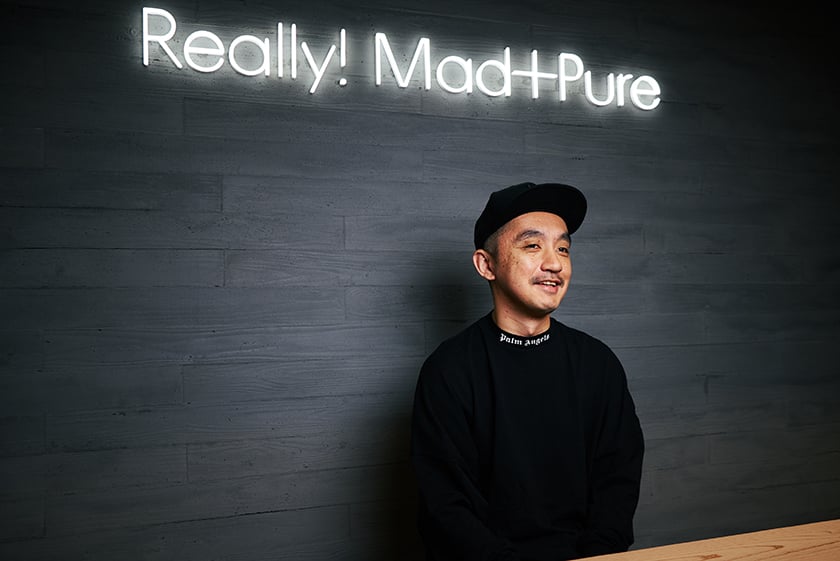 "Talking to the people who attended after the event was over, I really felt like they had a great time. It seems that the Japanese music industry is really unique in the eyes of the foreign attendees. Avex and I were also very pleased with the turn out. Rishi had also invited the Music Director of South by Southwest, so we had new encounters as well."
The word "unique" really goes to show just how rare of a sight Japan's music industry — where 70% of sales is from hands-on media — must be to the outside world. Furthermore, western music accounts for less than 20% of the market in Japan, while accounting for over 50% of the overseas market, a mind-blowing fact that shows just how domestic of a market Japan's music industry is. Osada also spoke about the main theme of the symposium which was "how to incorporate and spread music tech into Japan."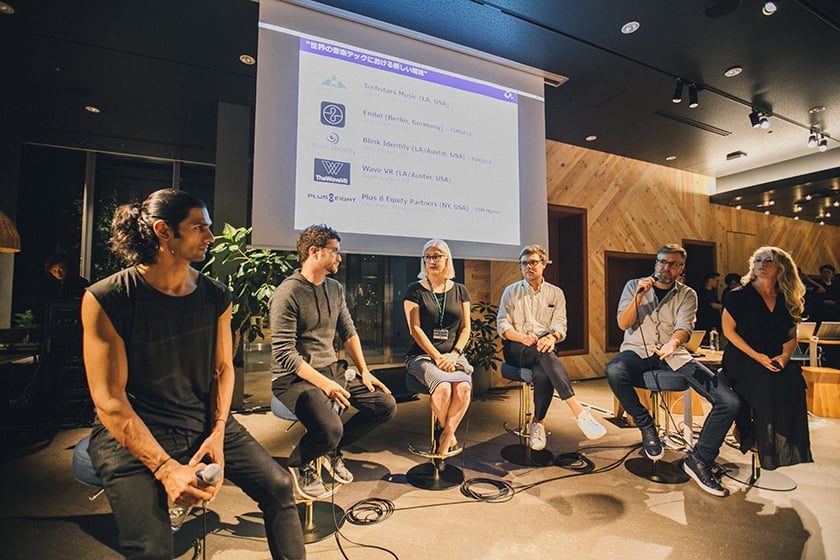 "Ultimately, Techstars isn't a company that invests in other companies in the music industry," says Osada, "they are investing in companies that will solve the industry's problems. The best example of such companies would be Blink Identity, a company that specializes in facial recognition. Even I was wondering why they were a part of Techstars Music at first. Their technology was originally used in systems controlled by the military, but now they have simplified many aspects of the technology and have made it possible to turn concertgoers faces into concert tickets. Even with all this going on overseas, Japan practically has zero technology infiltrating its music industry, which I happen to think is because it is still seen as an industry on the decline. I don't think anything would've changed if music companies here just kept dealing amongst music companies. So I made the decision to put more energy into venture capitals and reached out to everyone."
Looking at the music industry outside of Japan right now, it seems like as long Japan keeps taking the right steps, there is nothing but up. To sum it up really, Japan is simply in a unique situation, it has fallen behind and it just hasn't done the things it needs to do.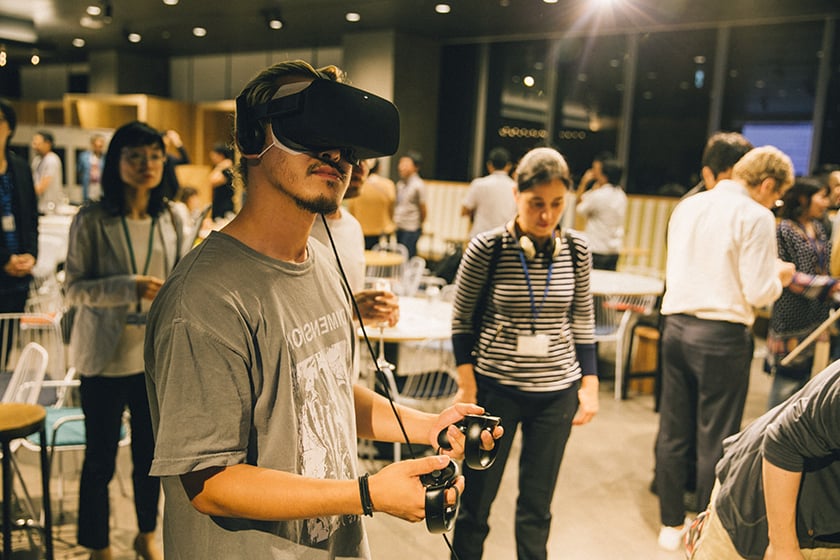 "I think there are big chances just waiting here in Japan right now, unlike ever before. They've said Japan's music industry has been dying out since the beginning of the century. But people in the industry, and this includes me of course, we just really love music and the people who work in the industry, so we've been trying to think of ways to make it work out for so long. In that respect, now really is the chance. Indeed, Japan has been slow in response, but as long as we can solve the innovation and globalization issues related, we'll really be able to use the late start as fuel, as an extra-long battery charge. And since the industry is huge to begin with, when things get back on track, it's just going to be that much more of a reaction, once things start taking off. So, I really hope people will start collecting more resources and putting more energy into Japan's music industry."
Music tech may just be the last and most promising key to help unlock the change that drastically awaits the music industry in Japan. Osada, as well as the other music lovers of Japan are finally coming out of a long, long winter. In what shape and form will the future present the next wave in music for listeners? What experiences will come? There are too many elements for us to know for sure. But until then, one thing we can say with confidence, is that looking at the unprecedented hype in the music industries abroad, whatever future comes will be bright.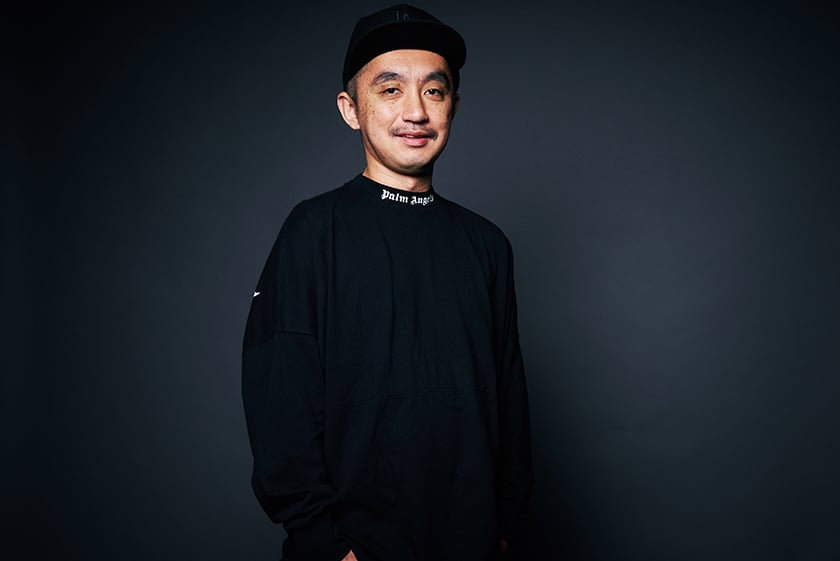 Avex Inc.
Partner Innovation & Strategic Partnerships
CEO Headquarters
Chief Manager Naoki Osada