In the past few years, society as a whole has rapidly incorporated new values as it experienced rapid change, and the entertainment industry is no exception. The COVID-19 pandemic has also caused a significant shift in the environment surrounding live events and performances. New employees who have joined the Avex Group during this transitional period are envisioning the future of entertainment. In this discussion, we sat down with five new young employees to discuss the challenges and possibilities of the entertainment industry from their unique perspectives; Miyuri Oka, who is involved in theater production at Avex Entertainment; Toma Berger and Nahyeon Kwak, who are responsible for sales in the Business Alliance Division; Ayako Suzuki, who works in promotion, and Saihan Makino, who is involved in anime production at Avex Pictures.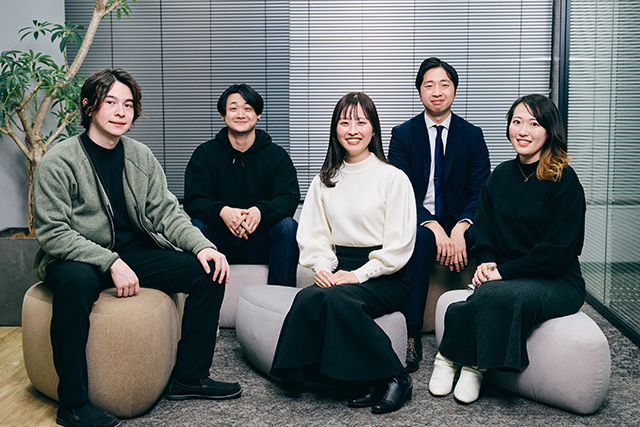 (From top left) Saihan Makino/Nahyeon Kwak
(From bottom left) Toma Berger/Miyuri Oka/Ayako Suzuki
Maximizing the potential of entertainment:
the diversity in valuing ideas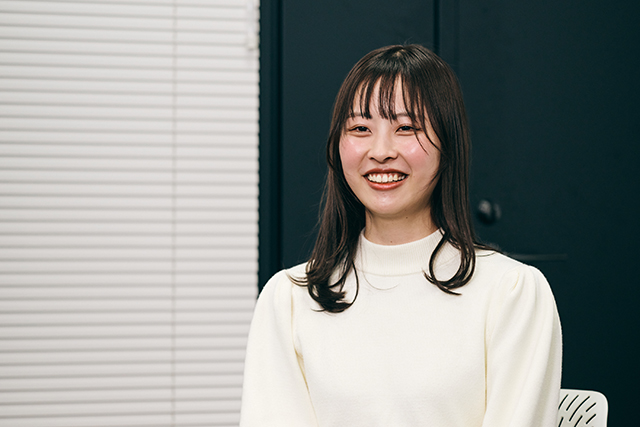 With remote job hunting and online meetings, 2022's new graduates have been required to think flexibly in order to adapt to changes in a new lifestyle. The first question posed to them was about the differences between their impression of Avex before joining the company and their actual experience working there.
Oka "I am currently involved in tasks related to Avex stage productions. My responsibilities include attending auditions and creating pamphlets and merchandise. What I felt after joining the company is that even as a new graduate, I have a valued say in matters at the company. When I participated in a meeting about creating merchandise, my proposal was adopted. I feel that Avex's strength is that regardless of age or experience, if you can give a logically sound presentation, people will listen to you."
Suzuki "I am in charge of promoting artists to the media, such as radio and magazines. As Oka mentioned, there is an environment where you can be trusted with big responsibilities regardless of your position here, so I feel that allows the company to grow quickly. It's a big attraction to be able to test yourself in the field immediately after joining the company."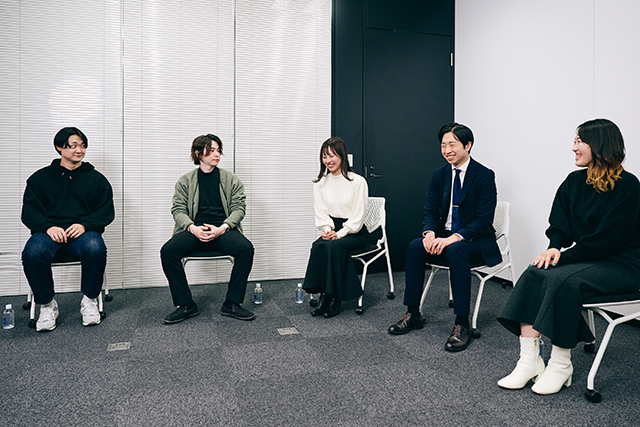 Makino "I am involved in anime production at API. What I have constantly felt since joining the company is that my superiors value the opinions of new graduates. Anime is a type of content that becomes popular mainly among young generations, so we are in an environment where it is easy to have our ideas incorporated from the core parts of planning."
Kwak "I am in charge of sales for our artists, dealing with advertising agencies and casting companies. I was born and raised in South Korea, and when I was in my home country, I had the impression that Avex was a company that specialized only in music. But after joining the company, I realized that it deals in a wide range of businesses, including movies, anime, and stage productions. One of the advantages of working in sales is being able to make great use of relationships across different departments. I also have many opportunities to communicate closely with Avex artists, which allows me to better understand them and use that knowledge to benefit my sales work."
Berger "I am in charge of the sales department that proposes solutions for companies by utilizing Avex's contents such as videos, and social media operations, even artists. It is difficult to tackle sales after understanding the wide variety of Avex's businesses, but I feel a strong sense of fulfillment when a project goes well and we receive great feedback from fans."
What was common in the responses of all the employees was the large amount of individual discretion amongst employees and the company's wide range of business. Rather than being intimidated by the responsibility that comes with the breadth of the business, you could say that actively expressing their opinions and approaching their work in a natural way is a Gen Z characteristic.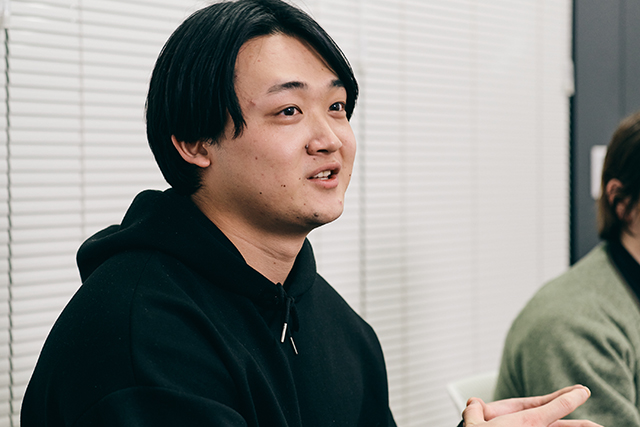 All employees have a common background; being drawn to entertainment. It is why they chose to work at Avex. But we wanted to find out more about their own experiences and motivations for applying for the job.
Makino "I'm originally from Mongolia, but I've loved Japanese anime since I was a child. I lived in the countryside and when I first saw anime, even water flowing from a faucet looked fresh and new to me. I was attracted to the appeal of being transported to an extraordinary world just by turning on the TV. And since Avex focuses on anime as well, I wanted to be involved in its production."
Suzuki "Right around when I started job hunting, I thought, 'if I'm going to work, I want to have a big impact on society.' I feel that entertainment has the power to change peoples awareness, even in response to various social issues, such as how music can deeply influence a person's psychology."
Naturally, in addition to being captivated by music or visuals, some employees also had a unique perspective and felt the power and potential that entertainment holds, hoping to change people's mindsets in a good way.
Approaching problem-solving unconventionally.
Ideas born from a global perspective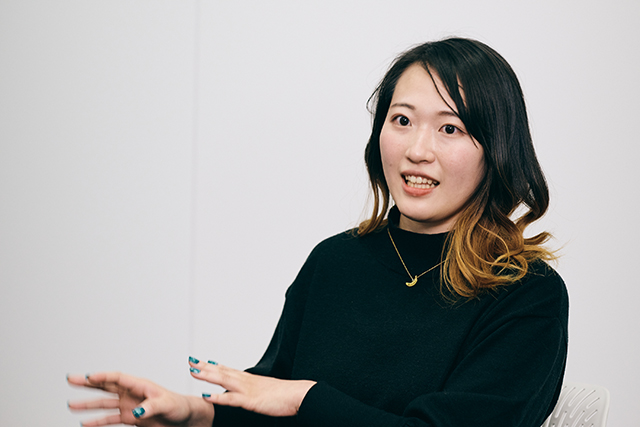 When asked about the challenges facing the entertainment industry, they responded with answers that demonstrated a broad perspective, reflecting their ability to calmly assess the rapid changes of society.
Suzuki "I feel that one challenge in the Japanese entertainment industry is the lack of connection to foreign fans. Even when it comes to TV programs, there are few instances where the content aired on TV is uploaded to video sharing sites. If we look at Korea, which has gained worldwide popularity for K-pop, almost all music programs can be viewed online. It is important to not only focus domestically, but to also broadcast to the world and expand our reach, if we are going to gain fans from all around the world."
Kwak "As someone who grew up in Korea, I'd like to add to that by saying that Japan has the second largest music market in the world, and some aspects afford them the ability to monitize without considering overseas markets. On the other hand, Korea, which is seventh in the world, had no choice but to communicate to the world. Japan's entertainment industry still has room for development, so we would like to help create Avex artists and content that can be recognized worldwide and expand globally."
Next Entertainment:
breaking free from constraints.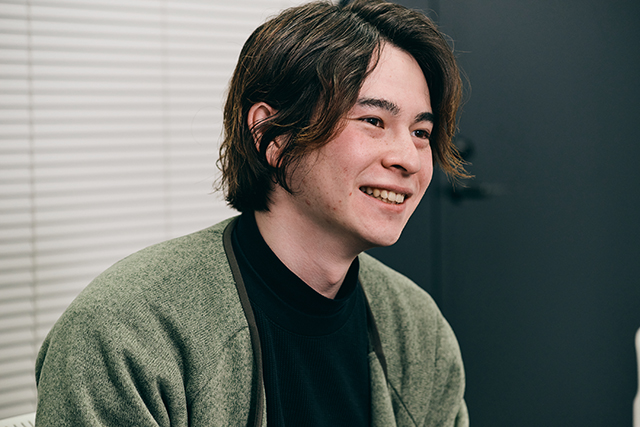 In 2020, under the emergency state of the pandemic, live concerts and large festivals were cancelled one after another as requests to refrain from events became normal. Then, in 2023, restrictions on the number of people allowed in concert halls and other venues — including restrictions on raising one's voice there— were lifted. We asked how they feel about the future of entertainment, having been liberated from constraints?
Oka "When people refrained from going outside, masses of people had more opportunities to engage with movies and music at home. As restrictions are lifted more and more, there will be more people who attend live events in person. I think we are in an environment where we can rediscover the appeal of experiencing live content. I believe that the industry as a whole will become even more lively here on out."
Makino "During the pandemic, many national-level anime titles were aired one after another, which I think helped demonstrate to the public the necessity of anime content. However, there is the concern that it may have been a temporary phenomenon, so I think we'll need multiple efforts, such as using popular singers effectively, to prevent a decline in anime interest in the future."
As youth who have high hopes for the future of the entertainment industry, let's see how they see leveraging Avex's strengths.
Kwak "I think Avex is putting their life on the line to create hits at the moment. The company's mission statement, 'Continue to pursue the potential of entertainment,' which was established last year in July, is a manifestation of that attitude. We believe that opportunities can be found in all aspects of our wide range of businesses, from music to anime, talent agencies, and advertising agencies, and I want to ride this momentum and contribute as well."
Berger "I believe Avex is a company that can create culture and movements. I think our strength lies in our flexible environment, where we can always continue to challenge ourselves in new areas. By leveraging the broad span of our services, I believe we can innovate through culture."
Exploring individual potential:
five future challenges.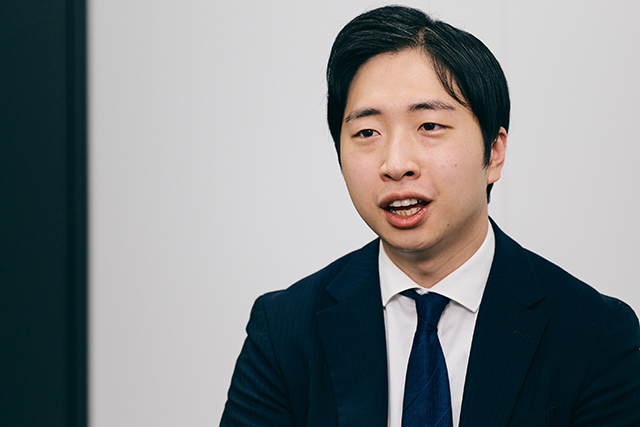 While calmly facing reality and holding onto hope for the future, these five young employees continue to explore the potential within themselves. Lastly, we asked them to discuss their themes for future challenges.
Kwak "When we receive advertising inquiries, I want to be able to suggest things like combining advertising and music to create interesting things by offering to write original music for tie-ups. I believe it's important to maintain a proactive attitude, think independently and propose ideas."
Suzuki "I want to challenge myself to change users' awareness through entertainment. I hope to explore the best ways to leverage Avex's wide business expertise, not just in music."
Impressively realistic and sincere words. It is easy to see they consider their own position at Avex, as well as Avex's position in the industry. The remaining three also gave passionate answers that showed their overflowing love for entertainment.
Berger "By working in a wide range of businesses, I want to create as much entertainment as possible that will remain in people's hearts. Like how I was saved by entertainment in the past, I want to work at doing something that gives hope to as many people as possible."
Oka "I believe that in the stage productions I am in charge of, we can move people with all the elements of theater, like acting, storytelling, music, and spatial design. But, I feel that it is still a minor field compared to music and anime, so I want to deliver impressive stage pieces that can expand the recognition and interest of theater itself."
Makino "For me, it's clear; to create the kind of mega hit that can't be replicated. My goal is to take first place in box office revenue at some point in my career. If I can help do that, I believe that there will most definitely come a time when I can proudly say, 'Oh, that anime everyone knows? Avex makes it.'"
Despite the easing of regulations related to the coronavirus, and even with daily reminders of negative news in the media, these five young and bright individuals have been calmly observing societal realities with high hopes for the future; what they see as the "Next Entertainment." Sometimes serious, sometimes with glistening eyes, they continue to search for areas in which they can challenge themselves. After this interview, one can't help but feel the new possibilities that awaits entertainment when Avex is at the wheel.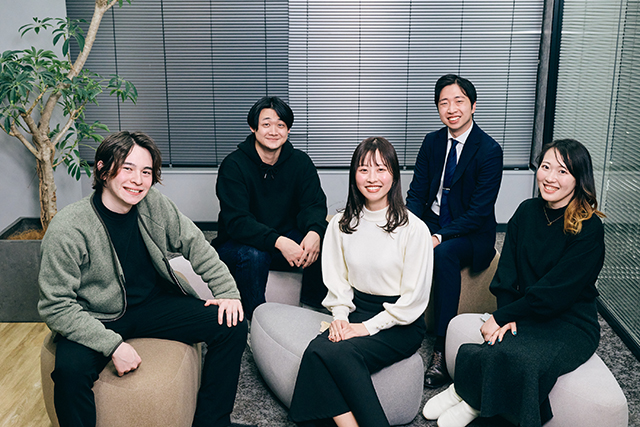 (Photo from top left)
Avex Pictures Inc.
Saihan Makino

Avex Entertainment Inc.
Nahyeon Kwak

(Photo from bottom left)
Avex Entertainment Inc.
Toma Berger

Avex Entertainment Inc.
Miyuri Oka

Avex Entertainment Inc.
Ayako Suzuki