In 2018 the number of foreign tourists to Japan broke records, exceeding 30 million, and the demands of the inbound tourism market are only expected to keep increasing in the run up to the 2020 Tokyo Olympics. However, consumer tastes among these foreign tourists such as those from Europe, North America, China, and other Asian nations have shifted away from concrete consumption toward consuming intangible experiences, e.g., culture and cuisine. More tourists are interested in experiences they can only get in Japan. OMOTENASHI BEATS is a project that hopes to provide the plethora of different visitors coming to Japan with that kind of experience through a combination of anime songs and club culture.
The project started as a collaboration between three branches of Avex: Avex Entertainment, Avex Management, and Avex Pictures, the latter responsible for handling clients in the anime and voice actor industries. It is the first major collaboration between the three, one the project's team hopes will serve as something of a welcome to inbound travelers in the spirit of Japanese "omotenashi" (hospitality) by combining anime music with elements of DJing. This alluring combination of the two scenes, dubbed "Anikura" hopes to provide visitors with a chance to experience Japanese culture.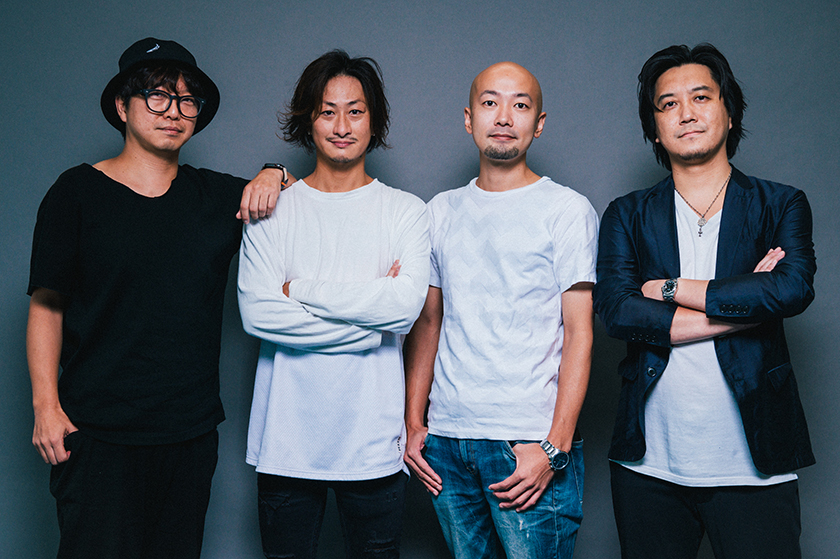 Teaching Visitors About
Japanese "Omotenashi":
A Crossover of Industry Expertise Gives Birth to OMOTENASHI BEATS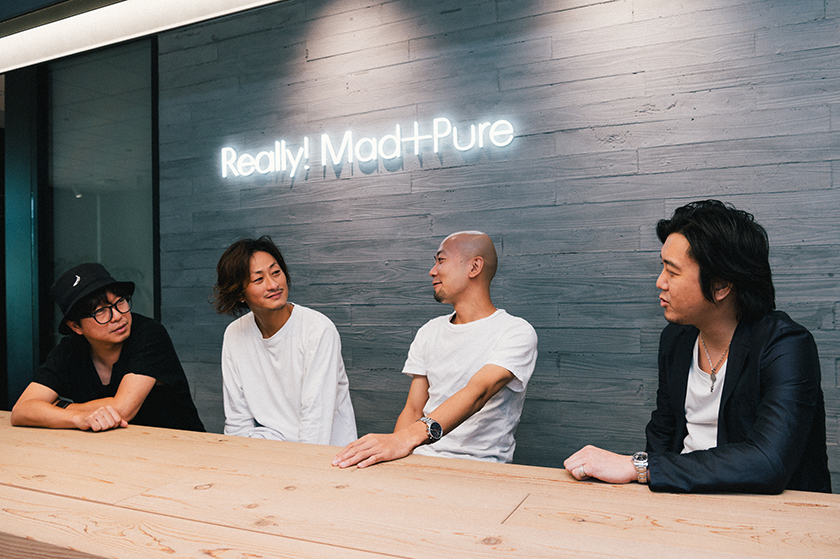 But what kind of goals does a project like this have? We looked to OMOTENASHI BEATS producer Aburai George of Avex Entertainment for the answer.
Aburai "Here at Avex, we deal in music and anime, but these are often split up between different departments that manage properties that fall into those respective categories. But actually, I believe that each of these is intrinsically difficult to separate from each other and that they should be better blended together. Up until this point, Avex Entertainment and Avex Management were closely tied together through their dealings in the music industry, but we wondered whether or not it would be possible to help improve teamwork by collaborating with Avex Pictures. So, what we came up with as a project we could all start together was OMOTENASHI BEATS. It's a brand new concept where we're not tied down by departments and things like that, but a kind of experiment where we all get to combine our knowledge together. We've been working on it for the past year and a half now."
Aburai belongs to the SPU department, one in charge of planning and managing projects that span several different departments across Avex Entertainment labels. He then gathered together the likes of Tamamushi Hideaki, who both manages voice actors at Avex Pictures while also juggling a number of different projects; Ohba Masayuki of Avex Entertainment who has both an in-depth knowledge of anime music and is also directs the band Iris; and finally Nikko Kazuya of Avex Management who started the Motsu-produced Anime Rave Festival alongside Ohba, creating the OMOTENASHI BEATS that spans the three Avex branches that it does today.
Aburai "Originally, Avex was the first company that was able to popularize Eurobeat here in Japan. So, we thought that we might be able to do the same thing with anime songs. We have lots of specialists over a range of different fields here in our corporate group, so we wanted to do something where we were able to put all of our different knowhow together. It was that idea that led to us starting a project targeted at inbound foreign tourists."
OMOTENASHI BEATS isn't focused on exporting anime music abroad; the word "omotenashi" in Japanese means hospitality, but what exactly is behind that idea of being hospitable toward foreign visitors?
Aburai "Economic demand spurned on by inbound tourists in Japan is proving to be even more than the government expected, and if the places that these visitors end up going to is limited to just famous tourist spots like Kyoto, Asakusa, the Shibuya scramble crossing, and places like that, I think that's a huge waste of potential. Of course, those places have their own charm and allure, but to me I feel like it would be good if there were also places where people could have experiences that are more in line with modern day Japanese culture. So if we're going to try to create something like that, I felt it would be good to have a place where people could hear anime music, a genre that's touted throughout the world as one representative of Japanese pop music. For instance, you see a lot of foreign tourists at maid cafes during the weekdays. There are a lot of visitors out there looking to experience things that only the Japan of today can provide. Also, when we ourselves go overseas and talk to the people there, the topic they are always excited about is Japanese anime and its music. That made me feel like it would be great if someday we could create more spaces where people could easily experience and enjoy those things.
Ohba "Since we started the project with that in mind, we'd like to involve those from other companies as well as everyone in Japan to help turn this into something that really celebrates the culture around anime music. At the same time though, we felt that people whom we'd brought this idea to would be better able to understand where we were coming from if we had something tangible to bring them also, so instead of printing up business cards, we produced a compilation album. By taking that comp to other companies, we'd like to expand the circle of people looking to invigorate the culture of anime music beyond just people at our own company. There are always all sorts of things that need to get hammered out like problems with rights, copyrights, or things like how a certain track's themes might not translate well outside of Japan, but we thought by creating a space that does away with those kinds of issues and throwing the technical performance skills of DJs into the mix that we might be able to increase the number of places where people can easily experience anime music."
The Distinctiveness of
Anikura Fitted to
Avex's Strengths: Creating their First Compilation Album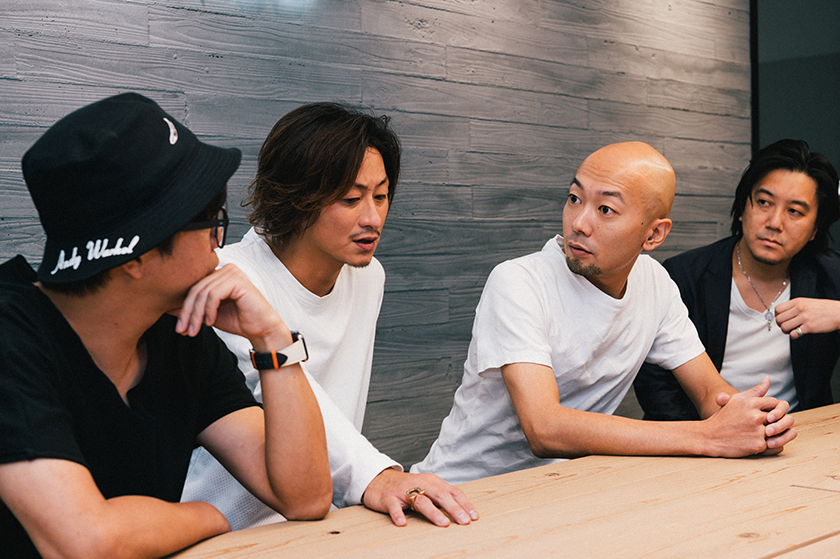 Live performances by artists have the advantage of creating a sense of presence through the performance and songs played, but at DJ gigs, the selectors are able to play a variety of different songs, which makes it easier to express the scene as a whole. Creating the kind of space where people can go and listen to all sorts of songs that they want to hear has the potential to be very attractive not just for music lovers but to also serve as a chance to introduce foreign tourists the allure of anime music.
Aburai "I think that while there is the musical aspect to it, behind that you have the cartoons themselves, which is a huge point for drawing people in when it comes to Anikura. Club-goers also get to see what kind of set list a DJ will choose, what comes next, and that kind of progression has its own charming quality. The original appeal of club culture was to bring people together regardless of language, musical genre, worldview, things like that, and I think that's very much in line with our philosophy here at Avex."
The project's first release was the compilation album SUPER OMOTENASHI BEATS vol.1 x DJ Komiya Arisa. The comp was headed by the actress, model, and voice over artist Komiya Arisa, who also happens to be a member of the group Aqours, an idol group with a schoolgirl theme that spun off from the multimedia project Love Live! Sunshine!! What she put together was a non-stop mix of anime tie-in songs spanning different generations.
Tamamushi "There are plenty of DJs working today, but we thought about the potential that working with all sorts of people had, not just those within the group. So, when we started looking for people, we looked for someone who would have a kind of 'unexpected quality' when people saw him or her DJ. We also wanted the person to really have a passion to try DJing, and fortunately we were able to get Ms. Komiya on board."
Nikko "At that time, Ms. Komiya didn't have any experience DJing, but at the event I help out with, Anime Rave Festival, we've provided voice actors with the chance, the space, and a whole support system for them to DJ, starting with practicing all the way up to their actual stage performances. We're using that same system to help Ms. Komiya this time around."
Aburai "I met Ms. Komiya about a year ago, and what with her being voice talent, a model, and an actor, I really felt that she embodied the kind of charm that Avex strives for, the idea behind our motto of "Really! Mad+Pure" where you can't easily break down just what quality it is about someone that makes him or her endearing as a performer. It was really her uniqueness and her drive to do it that was the deciding factor in pushing ahead with the project. She is great about penciling in lessons in her spare time, and when we finally announced this project to the world, we were astounded how she really went all out for it. She's in synch with the ethos me and the guys here have, and working with her has felt just like working with a DJ, not a voice talent or an actress or anything like that."
Ohba "SUPER OMOTENASHI BEATS vol.1 x DJ Komiya Arisa features only Avex songs. With the title of the album, we wanted to evoke the compilation series Avex put out when the company was introducing Japan to trance and Eurobeat, the Super Eurobeat series. There are still some things that we need to hammer out, like getting anime songs up on worldwide streaming services, but for now our company is using the SUPER OMOTENASHI BEATS series to transmit anime music to the world, and we'd like to take the results of this experiment to other companies and see where we can take the project moving forward."
SUPER OMOTENASHI BEATS vol.1 x DJ Komiya Arisa features 35 songs including main themes and other background tracks of non-stop anime music from titles such as One Piece, Yokai Watch!, the film King of Prism, and Wake Up, Girls! The CD-Blu-ray release also features a nonstop mix music video that pairs animation with the track mix.
Ohba "The nonstop mix music video is a visual accompaniment to all 54 minutes of music on the CD. I think it's perfect for fans of anime music or as something to play on the TV at anime song bars or places with anime song karaoke that you start to see more and more of recently."
Komiya even DJed at the 2019 Anime Rave Festival held on October 5. Including organizer and performer Motsu, the event features DJ performances by other artists popular in the anime music scene such as Garnidelia; idol groups such as Wasuta and Maneki-Kecak; DJ Koo and DJ Kazu, the latter responsible for a series of Japanese music compilations on CD that have sold over 1.65 million copies; Motsu's co-hosts, Tokui Sora and Iris member Shibuya Azuki in addition to other Avex Pictures-affiliated artists, all performing alongside Komiya. This would be her debut DJ gig.
Nikko "I think when people see Ms. Komiya DJ they'll be really surprised. And I think that also thanks to her participation in this, there will be more and more people who will want to become anime music DJs. That's something I'm looking forward to seeing."
Going Nationwide
with the Project:
Creating Spaces
with OMOTENASHI BEATS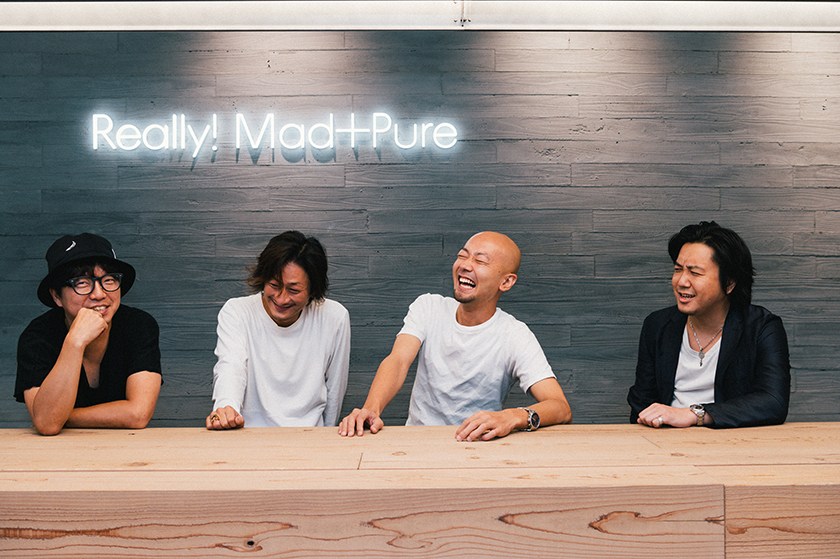 Lastly, we asked the four about what they hope to accomplish with this project and what their vision for the future of the project is.
Aburai "We want to bring the allure of anime music – as one part of Japanese pop music as a whole – to a variety of different venues. I hope we're able to overcome corporate boundaries and join together under the same mindset to spread this all throughout Japan. Specifically, we are going to try to bring OMOTENASHI BEATS to all sorts of different venues to increase awareness about the project. Our first step in that process was appearing at the Anime Rave Festival, but we have other events and festivals lined up, too. Once the awareness is there, I'd like to create spaces that could serve as hubs for the project. By doing that, it won't just be a passing thing but a place where we can continue to spread Japanese 'omotenashi' to patrons."
Ohba "What I'd like to do is, for example, create a space somewhere like Asakusa where foreign tourists go to see the sights during the day then go to the OMOTENASHI BEATS venue in the evening. I'd like to show people the appeal of it as 'culture,' something that brings lots of people with similar ideas together and keep that circle of people growing. That's why I think of all the performers and companies that work on this project with us as friends. I'd like to have a website where the names of all our collaborators are all lined up like you those huge walls of lanterns at Japanese summer festivals with all the sponsors' names written on them."
Tamamushi "We've already got partners from other companies helping our team, and moving forward I want it to be a more of a collaboration as opposed to a competition. I think that all the people around us have the potential to become our associates on this project, and we can also in turn become theirs as well. As for developing anime music here at Avex, I want to keep expanding in all sorts of directions. A prerequisite to that is that we keep it a project that's fun for those of us involved in it, and from there keep it growing bigger and bigger."
OMOTENASHI BEATS is a project not just limited to the Avex group but one that brings together collaborators from other companies as well. The day when the appeal of anime music arrives on the world stage might not be so far off after all.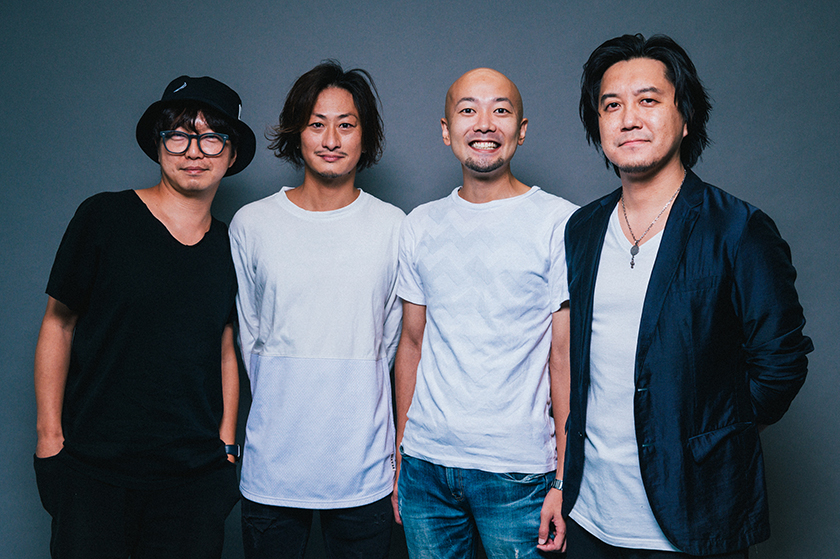 (Photo:Left)
Avex Entertainment Inc.
Music Label Division
Special project unit
General manager
George Aburai

(Photo:Left Center)
Avex Management Inc.
Artist Management, Group 5/6
Kazuya Nikko

(Photo:Right Center)
Avex Entertainment Inc.
Music Label Division
Manager
Masayuki Ohba

(Photo:Right)
Avex Pictures Inc.
General manager

Avex Management Inc.
Business Strategy
Senior producer
Hideaki Tamamushi