On the weekend of September 14th and 15th, 2019, ULTRA JAPAN was held at a specially built venue in Odaiba. Since its arrival on the Japanese scene in 2014 as the sister version of ULTRA MUSIC FESTIVAL, the world's largest dance music festival held every March in Miami since 1999, ULTRA JAPAN has seen 5 consecutive years of excitement.
On the first day ULTRA JAPAN 2019 welcomed over a whopping 500,000 event goers, a Japanese first for dance music festivals. According to the event's executive committee, dance music festivals are not a temporary fad and have taken root in Japan as a culture. They had been attentive on taking it from a movement to a culture and had finally seen the beginning of a sturdy foundation during their fifth anniversary last year. Along with a change in era name and a change in venue layout, this year brought many necessary challenges as the festival strived to provide as much new value to their patrons as possible without losing sight of their core values as an urban festival. In this report, the second one following that of last year, we take a look at how ULTRA JAPAN kicked off a new start.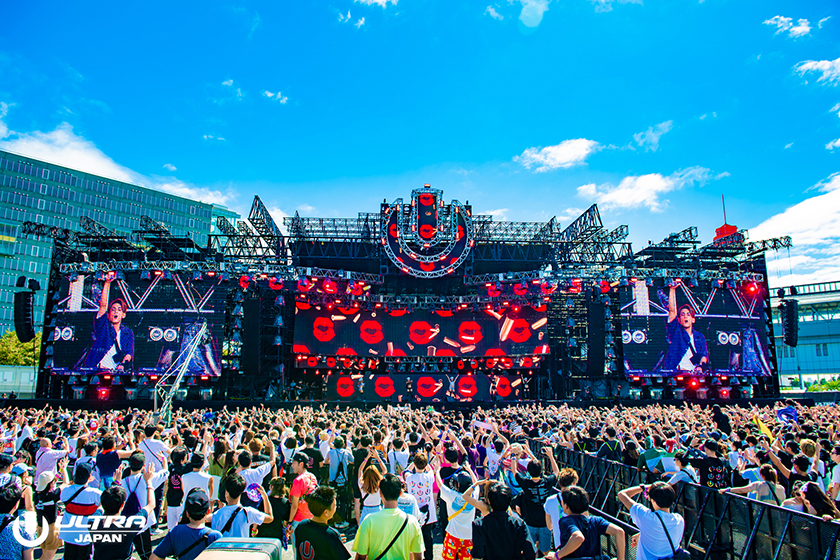 On Saturday, September 14th, DJ Snake headlined for his second consecutive year and fifth performance to date. Also to headline this year was Steve Aoki, listed fourth in Forbes Magazine's annual ranking of the highest payed DJs in the world for 2019. The three original members of the unit Pendulum came together for their first set in Japan as Pendulum TRINITY. Netsky, Drum'n Bass's beloved young star also gave a memorable performance on the main stage.
Steve Aoki also showered the audience in champagne and cakes from the stage for a performance that wowed the crowd just as much as his music skills. The song Are You Lonely in his collaboration with Alan Walker had the entire venue singing in chorus.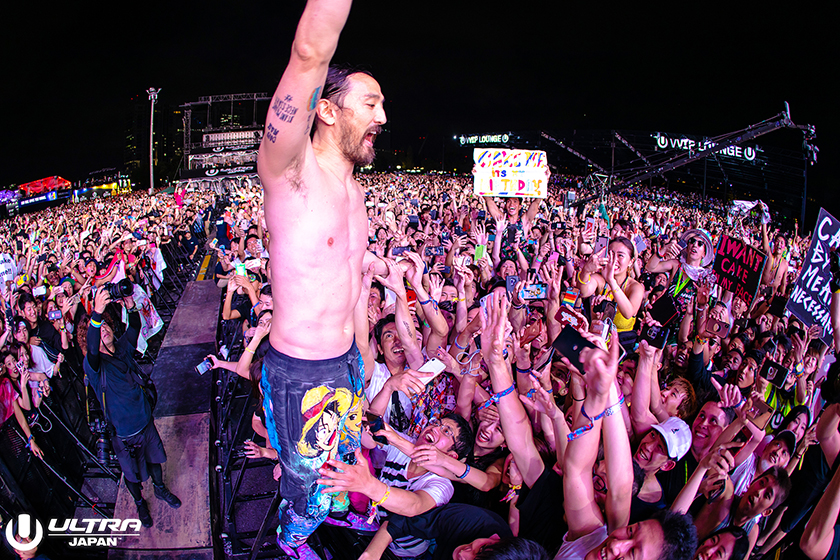 Steve Aoki
DJ Snake played a mix of new and older tracks featuring the anthem and world hit Lean On from his recent most recently album Carte Blanche. The show ended with his French companions and legends Daft Punk's dance music classic One More Time, bringing the first day at ULTRA JAPAN 2019 to spectacular ending.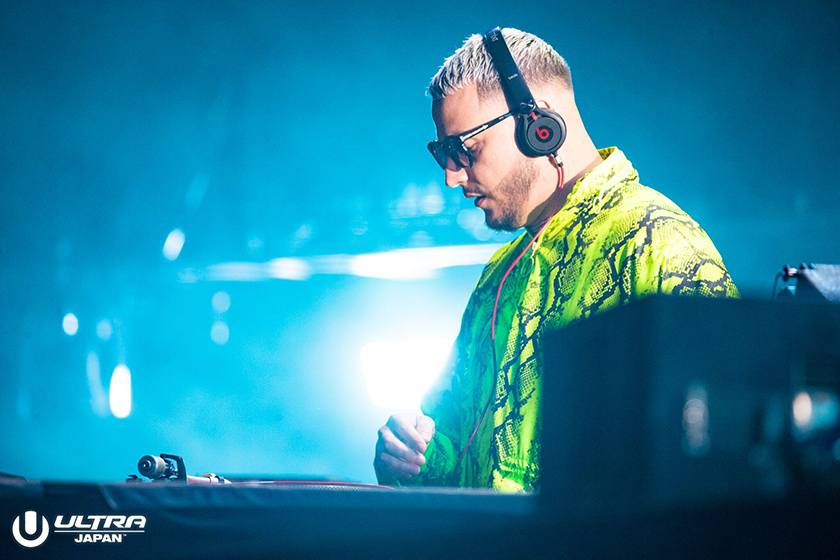 DJ Snake
On Sunday, September 15th, Afrojack and Galantis headlined the show for their second consecutive performance. The rest of the day was packed with extinguished artists. The front man of Dash Berlin, Jeffrey Sutorius also performed solo as The Return of Dash Berlin, a hero in the Bass music scene KAYZO played an exquisitely executed set of Trap and Hardstyle, while the psychedelic trance veteran Infected Mushroom with a career of over 23 years also put on an amazing show.
Psychedelic trance may have been just as much of a key element the second day as Netsky and Pendulum TRINITY's Drum'n Bass were the first day. The profound psyche beats of infected Mushroom, along with KAYZO's bass heavy genre-bending tracks and the heated return performance of Dash Berlin stretched the boundaries of ULTRA JAPAN's musical repertoire.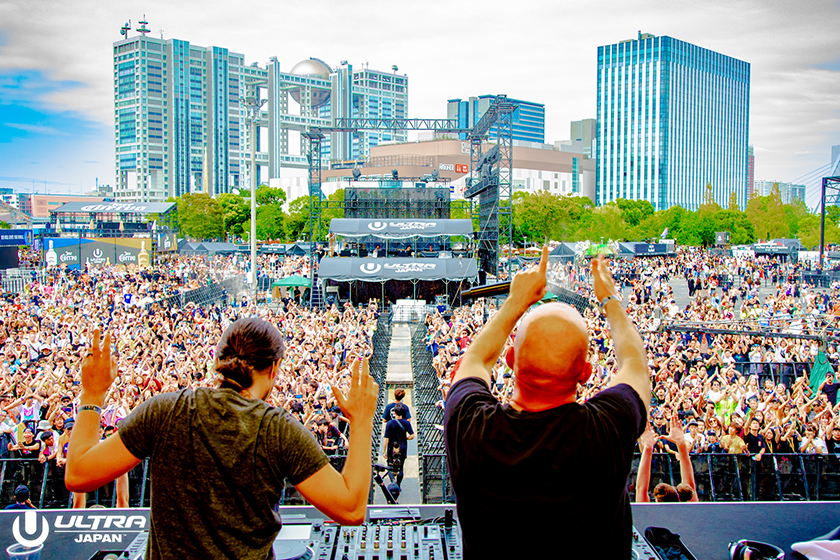 Infected Mushroom
Last to grace the stage for ULTRA JAPAN 2019 was Afrojack. His relentless mash-ups left the crowd little to no room to catch their breath. Towards the end he also gave the Sunday crowd a chance to enjoy the timeless Daft Punk's One More Time, followed by the late Avicii's major hit Wake Me Up, for a finale that had the whole venue singing in unison again.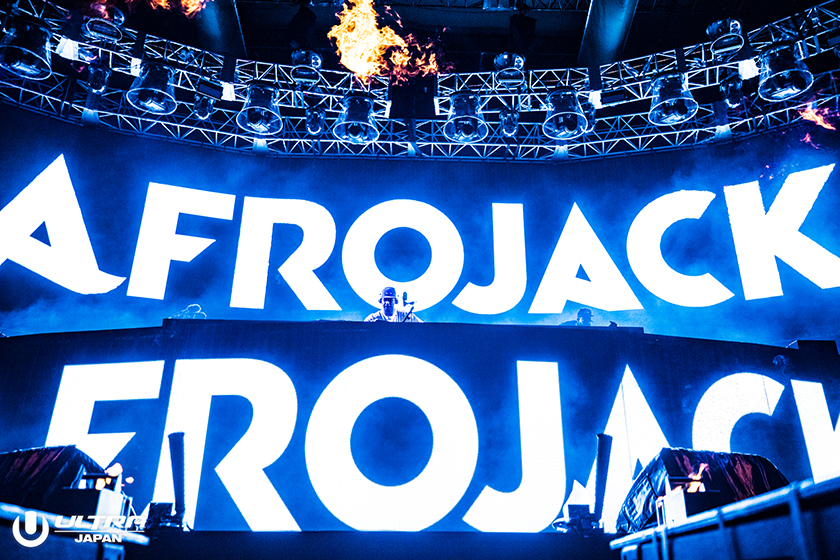 Afrojack
Packed with activities
and booths of sponsors.
A venue designed for
everyone to discover
their own fun
Upon arriving at the nearest train station there was already a huge crowd. Located in the center of the West Promanade in the Symbol Promonade Park, Odaiba, the venue offered a chance to get some shopping in at the neighboring Diver City Tokyo Plaza and VenusFort malls. As one entered the venue gate they first came across the ULTRA PARK STAGE offering sets from numerous famous DJs for a continuous good time. Not only did this area provide great music, but plenty of opportunities for Instagram shots. People formed long lines for a turn to take photos with the ULTRA JAPAN logo and jumbo-sized sneaker.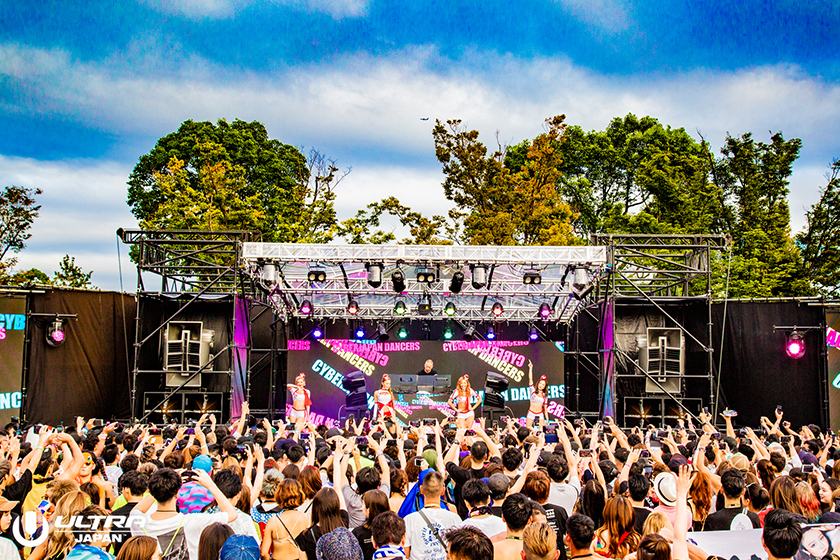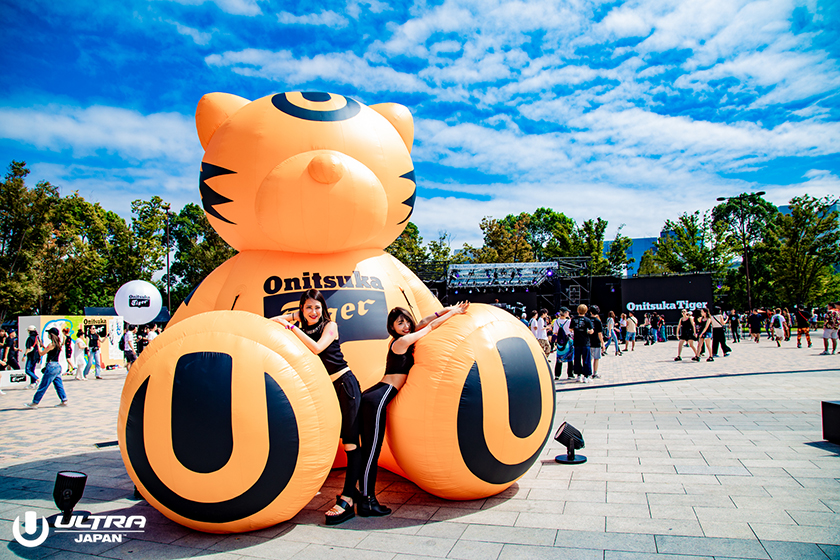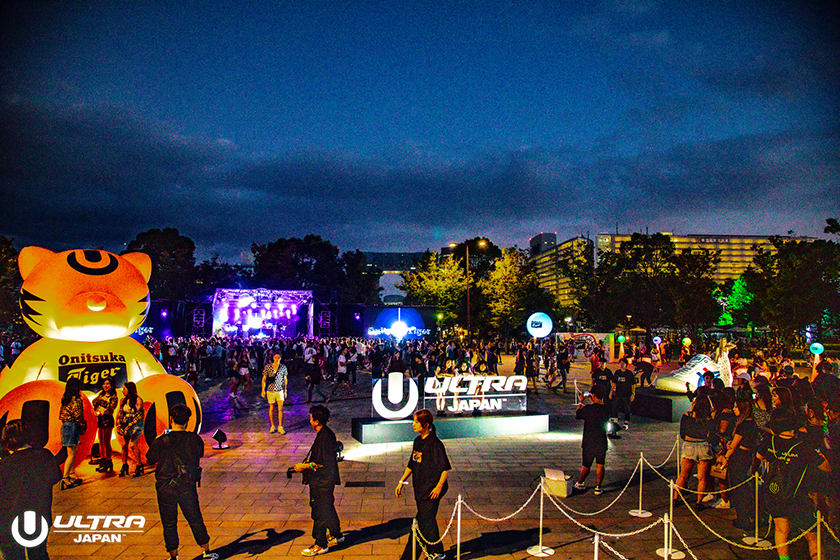 The venue also offered loads of activities, booths and attractions, from large robotic suits called Skeletonics that move with the user, and a HAIR BEAUTY BOOTH that rearranged visitors' hairstyles free of charge, to handing out Chupa Chups in a variety of flavors. Event goers were clad in official ULTRA T-shirts, caps, parkers, or one or more of the twenty-some official items such as beach towels. Others showed up in elaborate face or body paint and flamboyant fashion to match.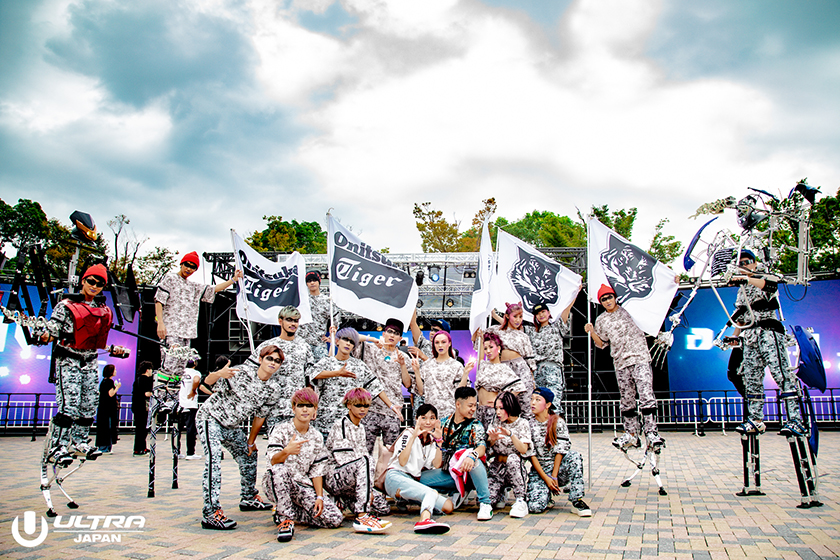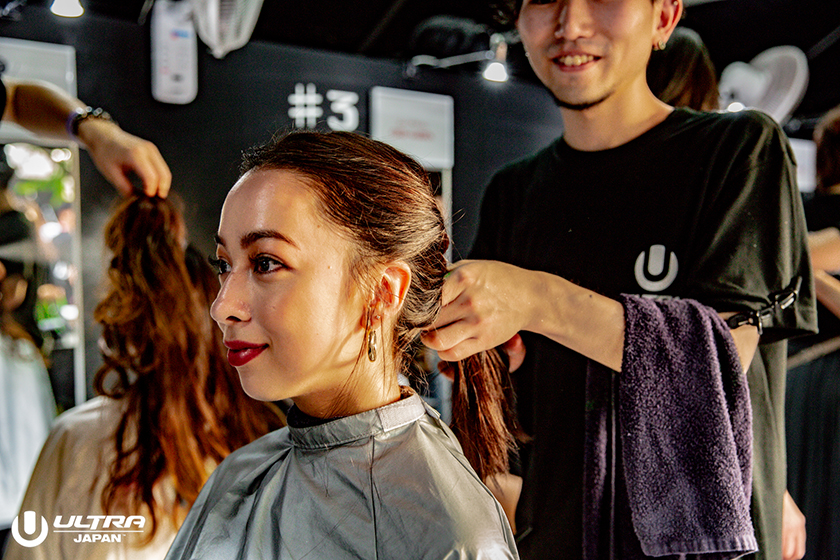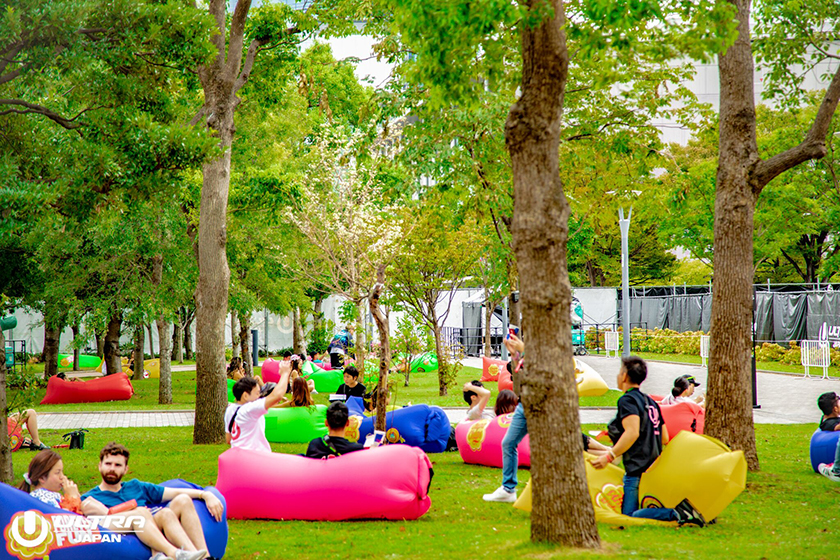 Venturing further into the event grounds one came upon the vast open main stage area. People were already dancing and enjoying the music as music lovers coming to see global stars should. The main stage area also included a women's only area and a VIP area off to the left side that offered a smorgasbord of food and refreshments. It was easy to see how ULTRA JAPAN made extra effort to provide individualized ways of enjoying the festival.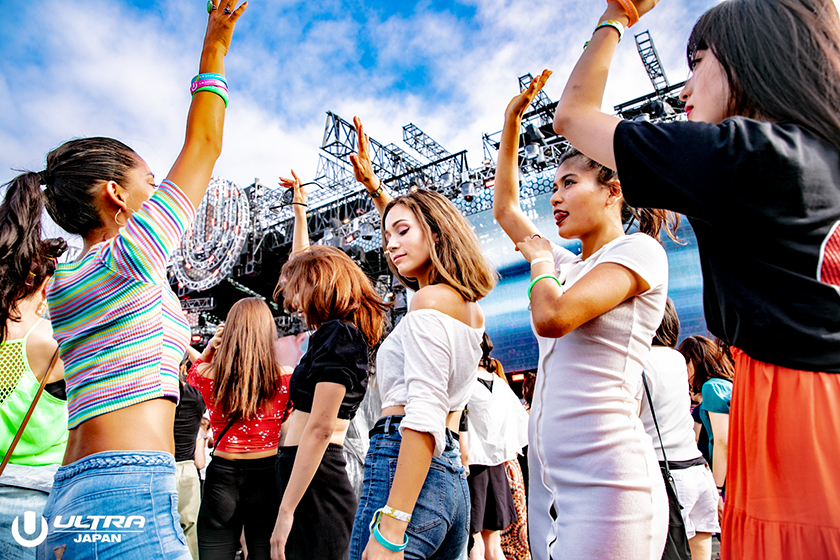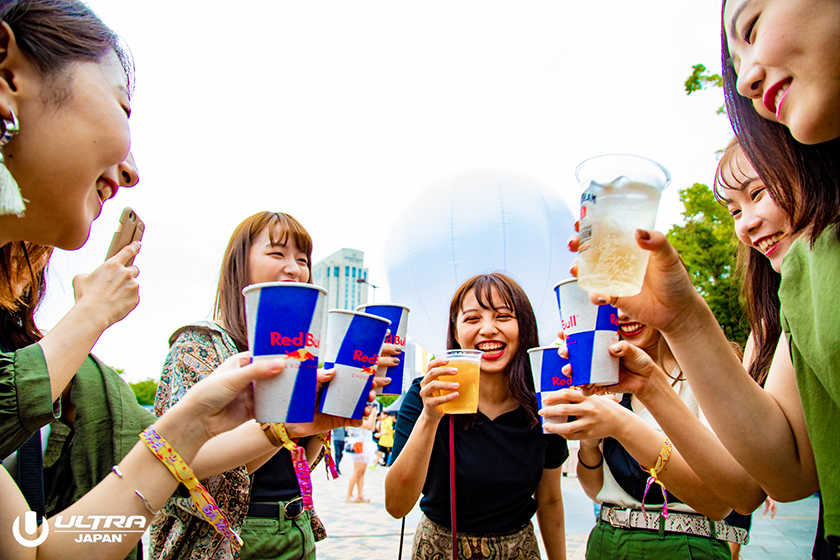 "Firsts" and "collaborations"
New strategies aimed
at clean and comfy
As a festival that has expanded thanks to social media, this year saw extra focus placed on encouraging people to post and share. One of them was an industry first—the AR FACE FILTER. Usable on ULTRA JAPAN's official Instagram and Facebook pages, users are able to change the filter on pictures with the touch of a finger. Many people posted photos they took at the event using the AR FACE FILTER including the hashtag "#ultrajapan."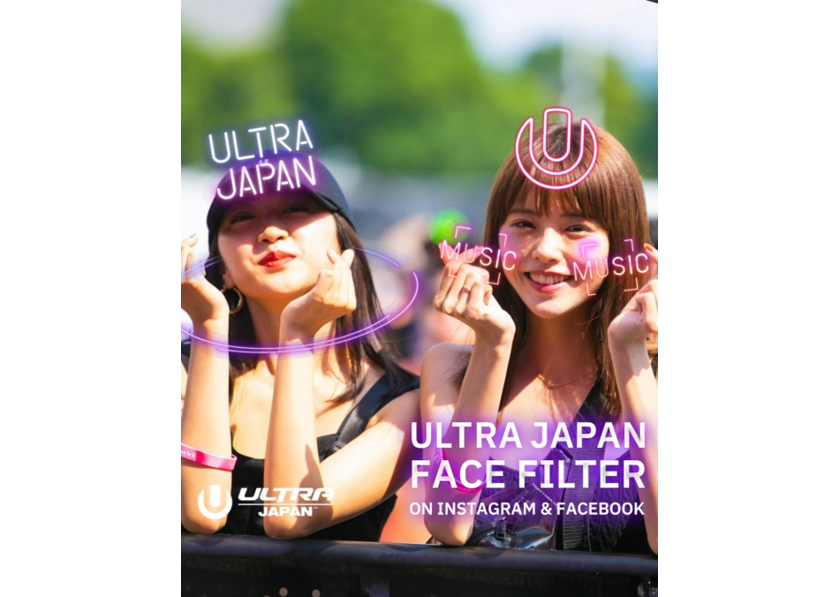 ULTRA JAPAN also collaborated with the 29th Tokyo Girls Collection 2019 AUTUMN/WINTER held on September 7th of this year, along the theme of "new festival fashion." Thanks to this, this year saw a strong turnout of festival fashion using neon colors, a current global trend. There was even a Facebook filter that reacted to the neon colored official T-shirts sold at the venue. At every turn one could see event-goers having fun posting and sharing cutting edge festival fashion photography.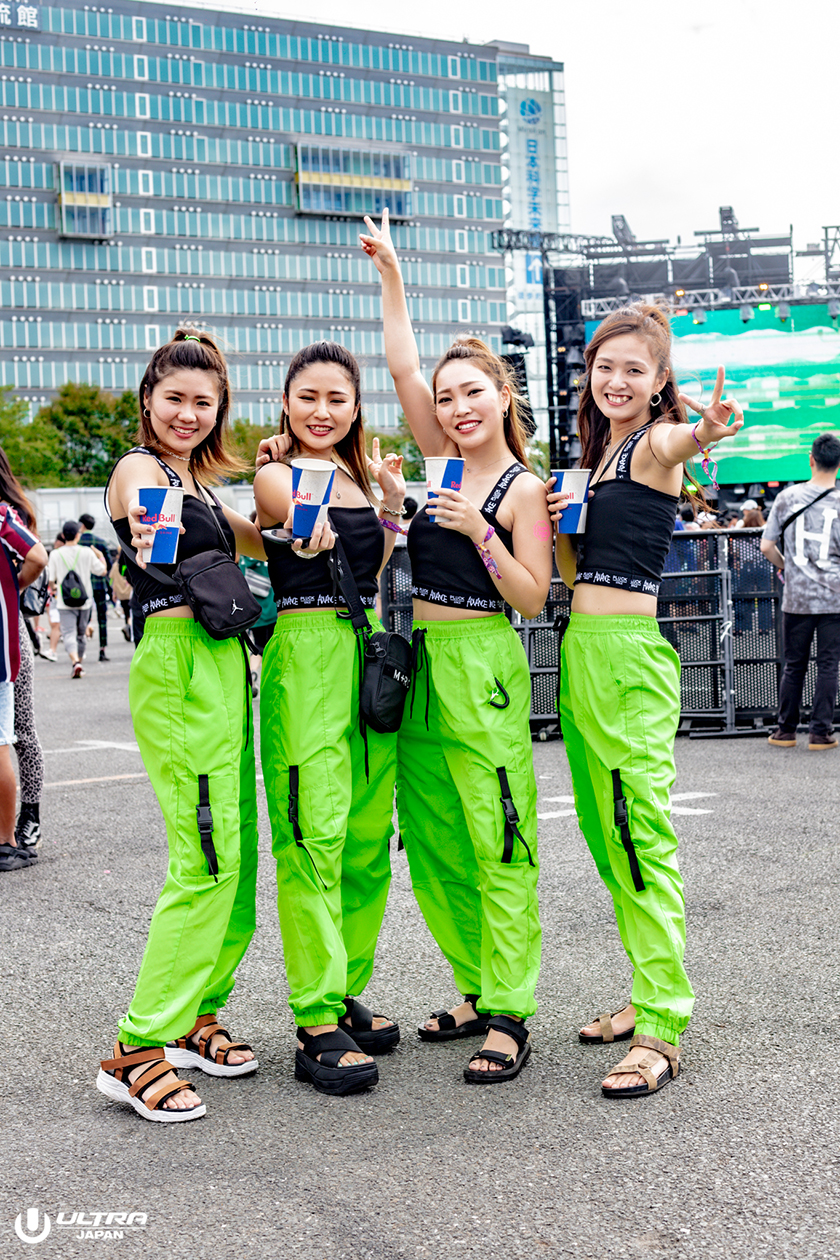 ULTRA JAPAN also implemented the ULTRA CLEAN project this year aimed at creating a cleaner and more comfortable festival experience. This program was initiated as a way to solve the issue that many large-scale festivals face; the proper dealing of littered trash including cups, plates, cigarette buts as well as the second hand smoke that they cause. As a way to combat this, special stamp cards were handed out to visitors at the entrance gate. Every time someone brought trash laying around the venue back to a designated garbage collection area they received a stamp on the card. Once a certain amount of stamps were collected they were granted access to the VIP area and a tower that offered a spectacular view of the main stage. Despite this being the first year of the campaign, many eventgoers took the opportunity to take part, in hand making for a cleaner festival environment than past years.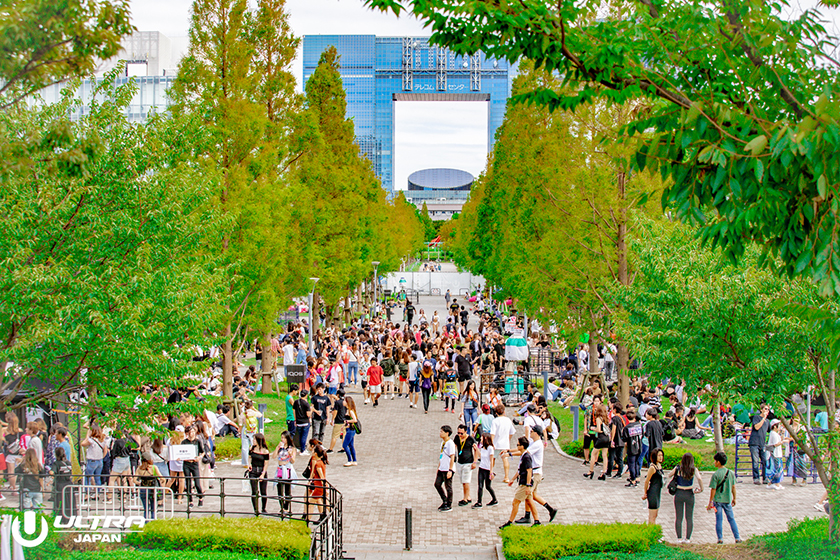 Continuously changing
ULTRA JAPAN
Change in layout
and plenty of hospitality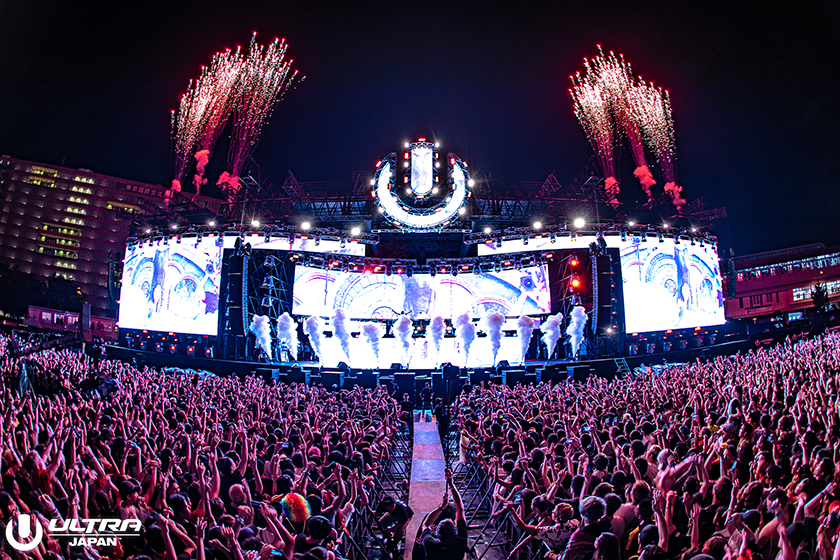 One was left with the impression that there were many repeaters amongst the festivalgoers, made up mostly of young men and women in their twenties keen on trends and fashion. There were also many ideas being implemented in order to keep the annual fans entertained while offering more hospitality to them and a wider age range.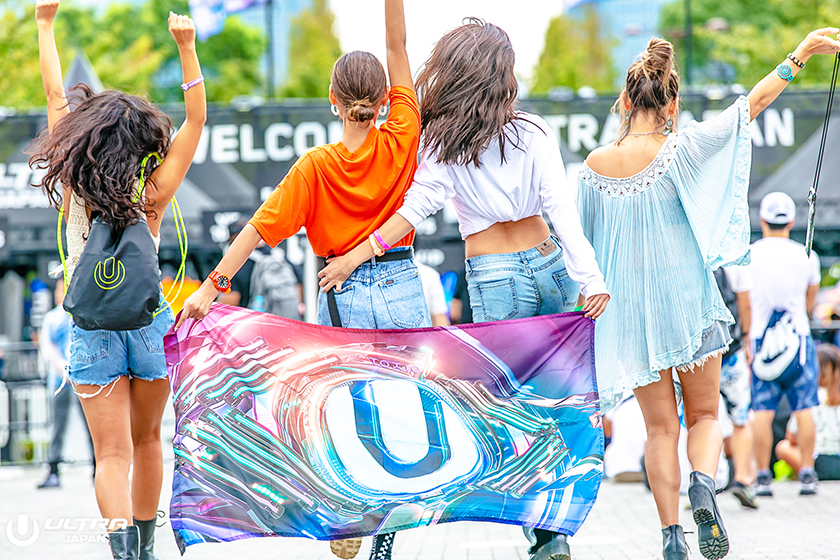 One of those services was the chill out space ULTRA LOUNGE offered to VIPs. This year was the first out of the past six years that gave patrons a view of the main stage while offering a luxurious southern island resort atmosphere with sofas and a lawn for the ultimate chill out experience. One could take in the explosive excitement of the main stage area while sitting back and relaxing at their own pace.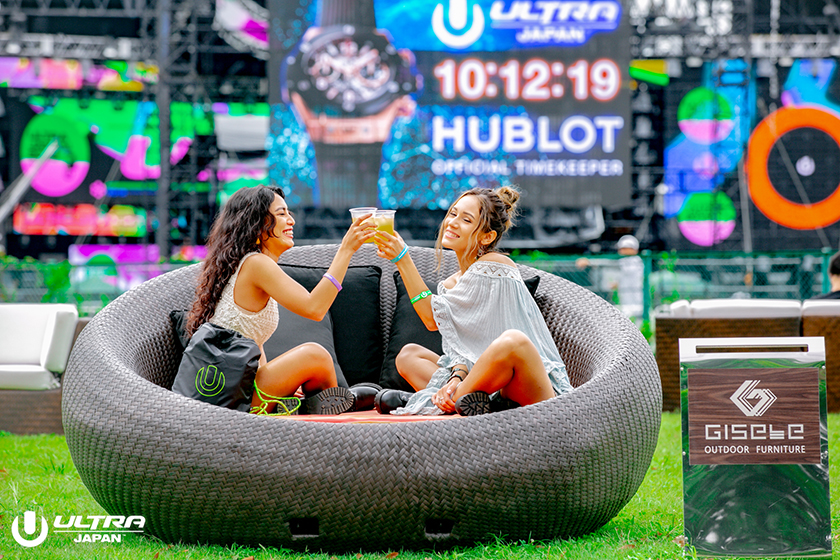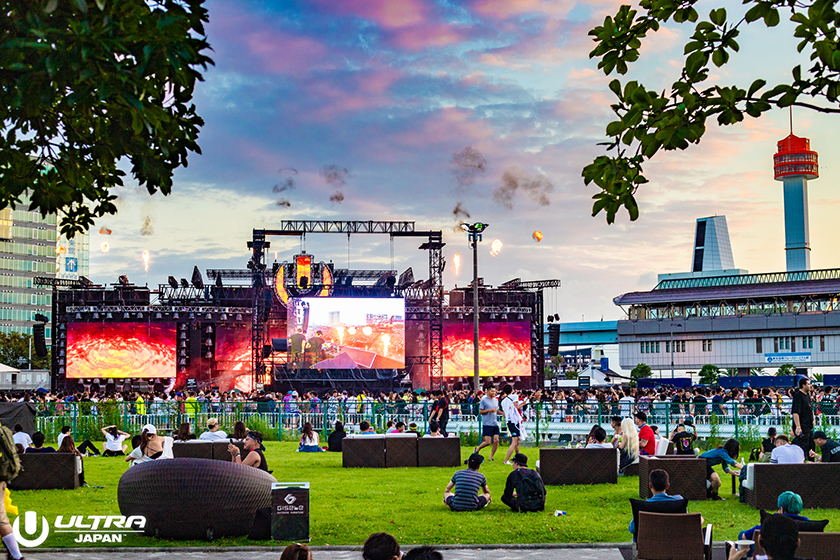 There were many large-scale reforms in the layout of this year's ULTRA JAPAN besides the lounge space. According to organizers the reason behind this had to do with the 2020 Tokyo Olympics.
There was a large hurdle the executive committee had to overcome in holding ULTRA JAPAN in Odaiba this year and many negotiations were held with local municipalities in order to obtain the rights to use the space. Although they managed to successfully gain permission, they were forced to make changes in the layout of one area since it was on the test grounds for the Olympics. The committee held several meetings to see how they could make it a positive thing for the eventgoers. What they came up with was a way to make use of the new layout and implement contents that improved the festival experience. According to organizers, they were in fact able to turn the change in layout into something positive which ultimately led to an improvement in hospitality.
Indeed, there were many hurdles and changes this year. Despite these, one common happy feedback over social media was that the following Monday was a holiday. Over the past six years ULTRA JAPAN has become a dominating presence in Japan, helping the dance music festival take root as a culture. One reason for this is their unwavering approach towards music direction, hospitality and a stance of welcoming continuous reform in many aspects. It is safe to say that their sixth year, full of trials and tribulation and all, has left quite the impact on the dance music scene of Japan.