Avex USA Inc (AUI) was established in Los Angeles in 2018, in hopes of creating new IP in a global market. We sat down with AUI President Naoki Osada (Osada) as well as three other creative front members of the project to discuss the past, present and future of AUI. In the first half of the interview we cover the details of the founding, how the members first met, and the community around the Avex House in Los Angeles.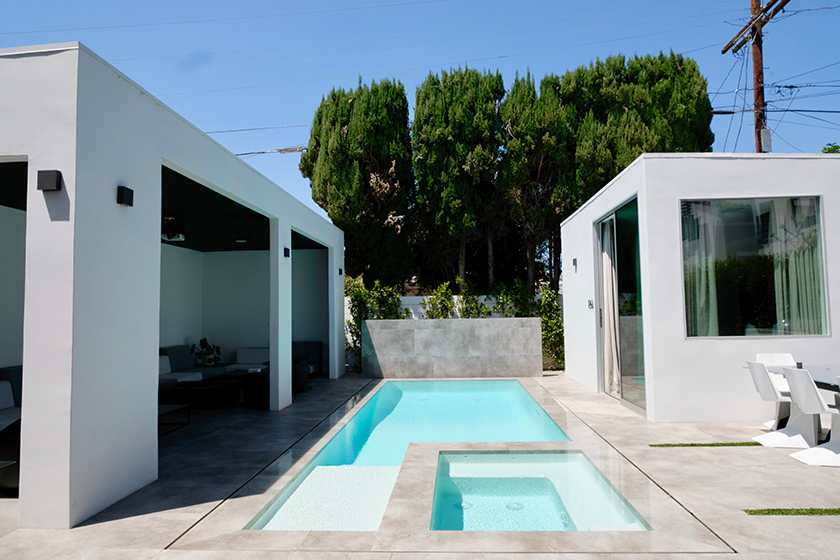 Los Angeles HQ, Avex House
A restart for creating
new projects.
AUI: the birth of
a new base
Avex set their eyes on North America for two reasons. One, it is the center for world entertainment. Two, it has the "Mecca for music tech startups," i.e., Los Angeles.
Avex turned the steering wheel on their business model towards creating new IP and projects for the entertainment industry under the key phrase "Entertainment X Tech," and chose to do so in international territory.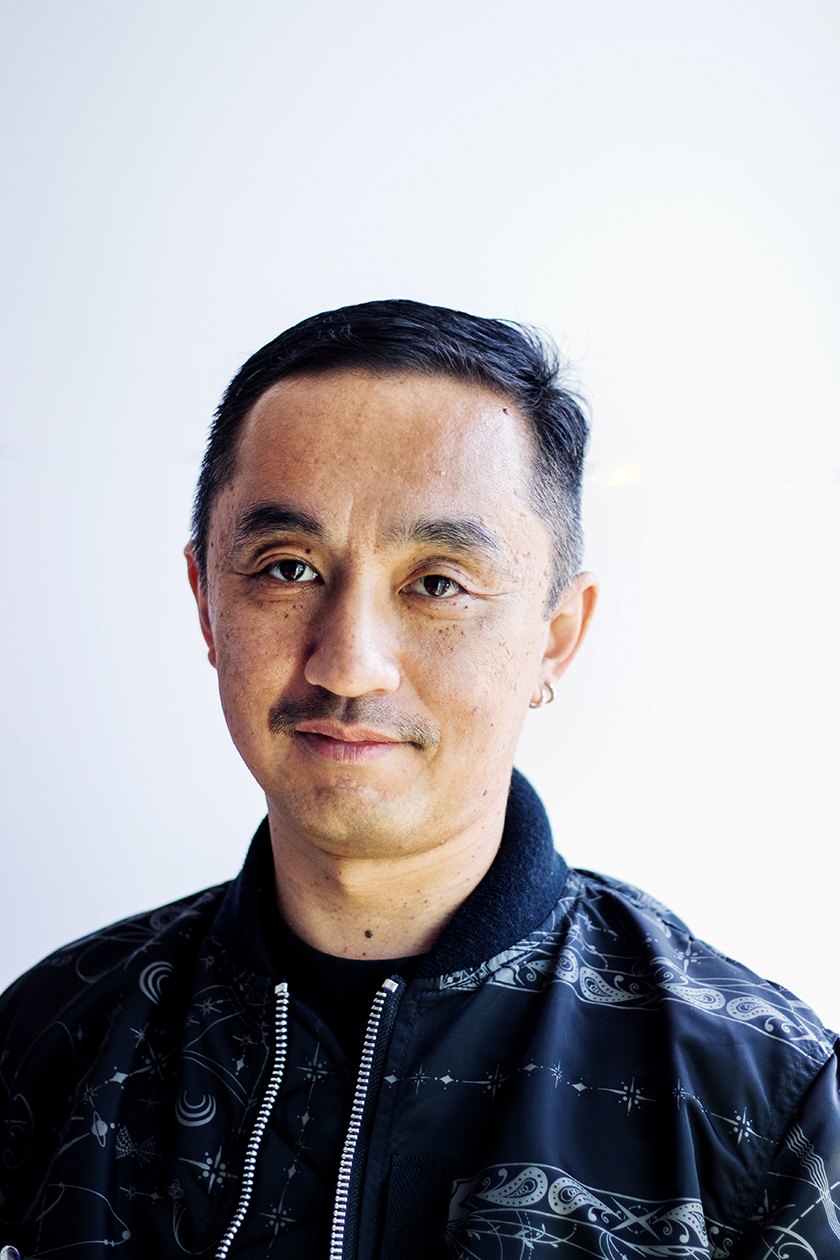 Naoki Osada
Osada had his hands in music production ever since he first joined Avex in 2004. From 2013 to 2015, he studied finance and strategy at UCLA where he got his MBA. The whole while he had been in close proximity to the frontline action of the global entertainment industry. After returning to Japan he spent some time at Avex Ventures investing in domestic startups and later became the chief producer of Avex's new project sector, participating in Techstars Music, Avex's new music tech accelerator.
Osada "I thought that if Avex was going to use the key phrase "Entertainment X Tech X Global" as their motto, it would be immensely important for us to invest in and partner with overseas startups. Also that it should be in the realm of music, since we have a sharp eye and strong ties with it. Afterwards, when we started putting this into practice, we learned how critical it was to create a strong base in a community that was on the cutting edge of music and technology. Just as these thoughts were going through my mind, the intention to go more global with our IP became a more predominate idea throughout the whole company, so it was really perfect timing. From there on, we were quick to come up with the idea of making a tight-knit and fresh company with high mobility, and that's basically how AUI came about."
AUI is based in West Hollywood, an area that fresh work and talent gather in high numbers compared to other parts of LA. Avex House is a recording studio and creative hub that was renovated from a normal residential home, with roughly 600m2 in floor space. There are three main pillars to the company; the music publishing Avex USA Publishing, the next-generation style record label SELENE, and the music start up investment program Future of Music Investment Fund.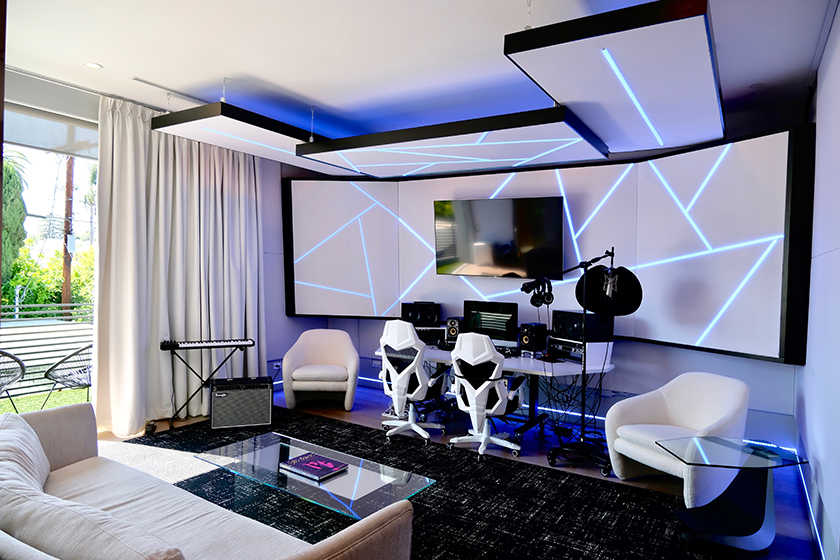 Avex House Recording Studio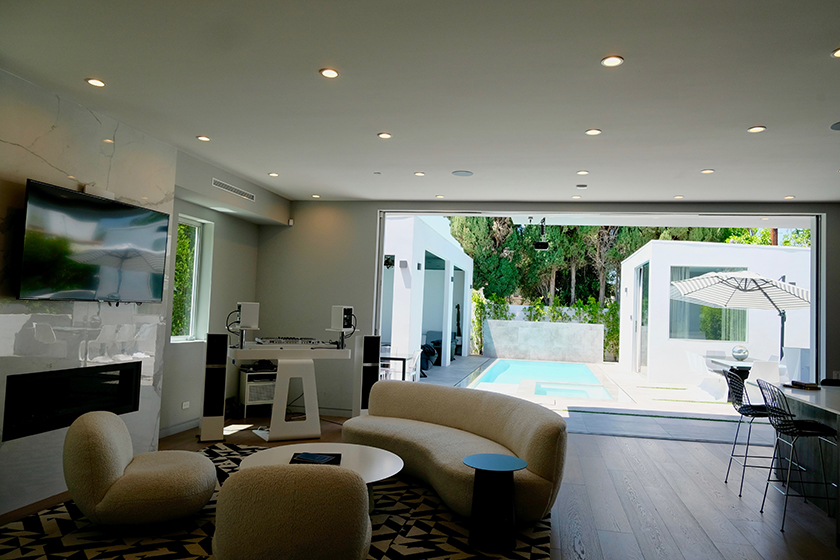 Avex House Meeting Space
Music publishing,
Record label,
International A&Ring
Meet the core members
in North America
For this interview we sat down with Osada and the other core members that are making this project possible. First meet Andrew Hawthorne, the VP of Publishing A&R.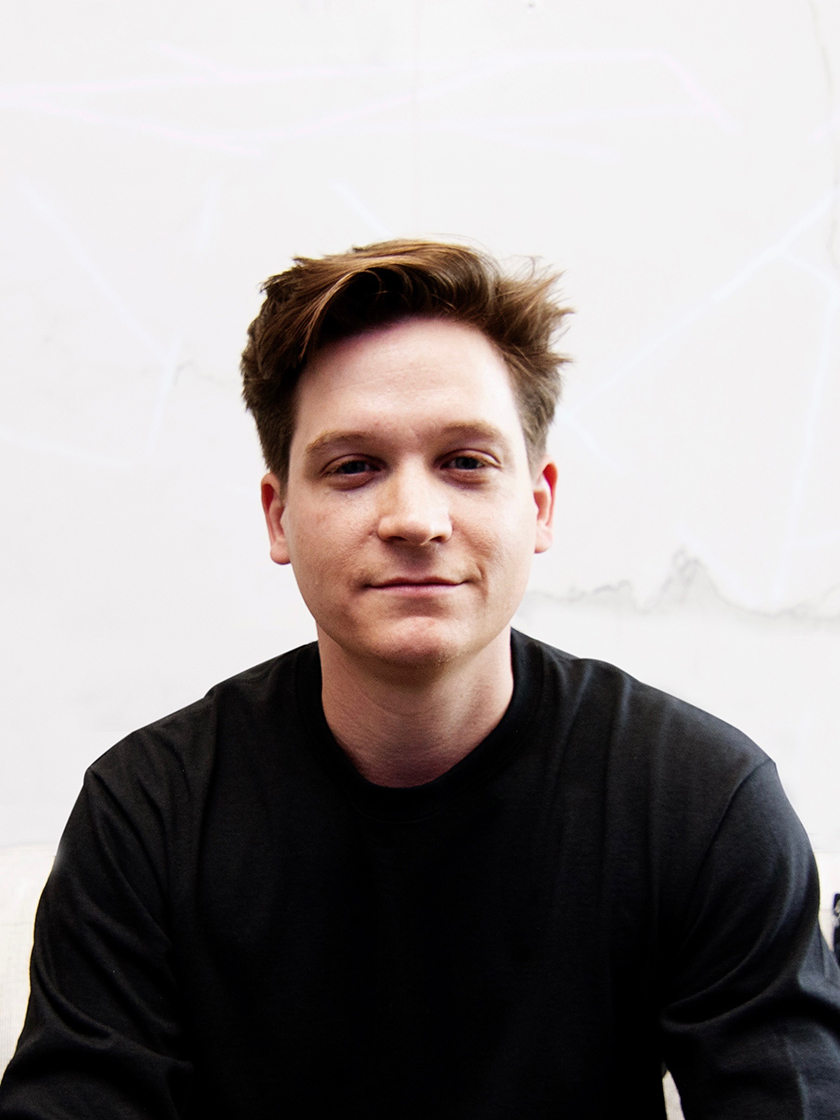 Andrew Hawthorne
Andrew "I used to work at Primary Wave, another music publisher, doing A&R and other things. I first came across Avex through an introduction by Josh from S10 Entertainment, a management agency that was signing a lot of big name artists like Normani and Anitta. I heard that Avex was an immensely successful label in Japan and that Japan had the second largest music market in the world, and I was impressed to learn that they were going to try their hand in North America, the number one market. I'm really happy to have joined this exciting project."
Next is Lucas Thomashow, head of SELENE and strategy and operations of AUI. After joining Google straight out of university where he worked as a marketing strategist, he later started a music label on the digital media network Brat aimed at a Generation Z audience (those born between the mid 90's and 2012). He also has a background as a DJ.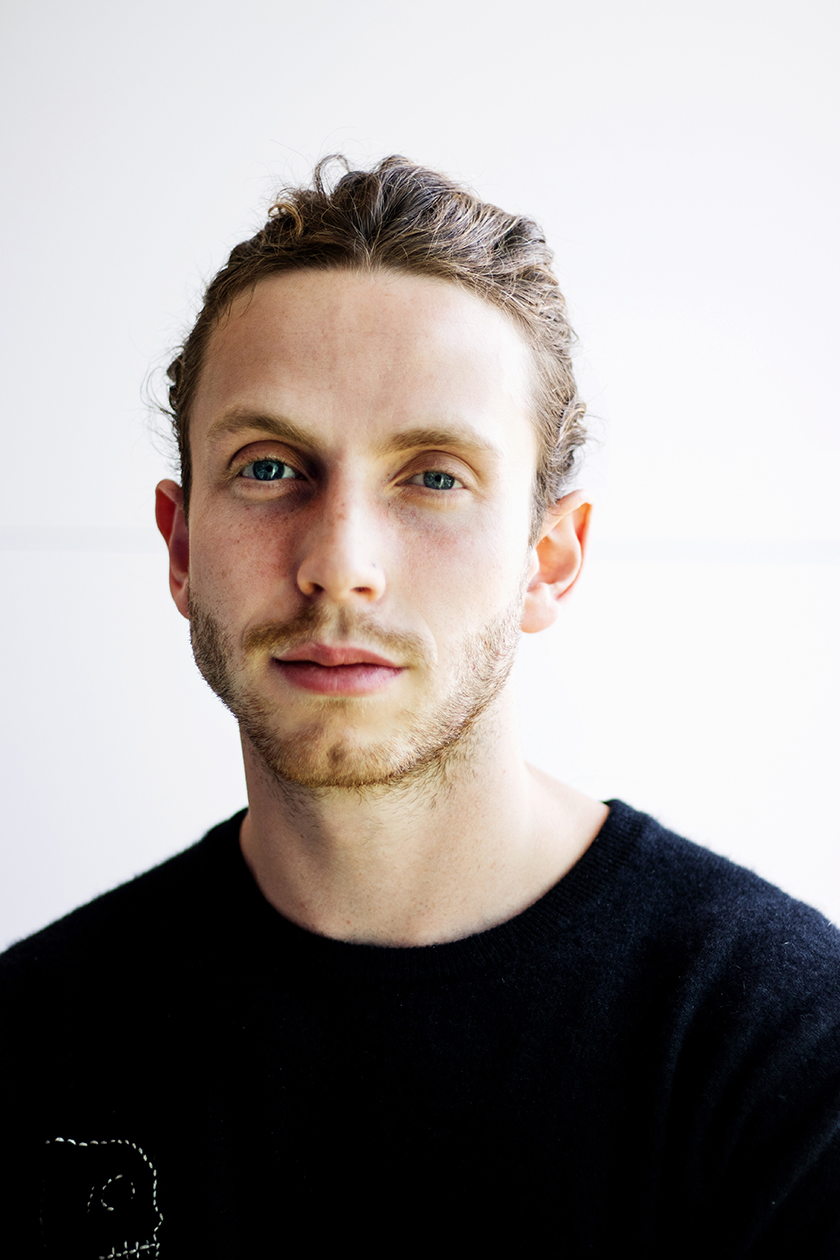 Lucas Thomashow
Lucas "My encounter with AUI was basically the same as Andrew's. It was through Josh Hallbauer. We got to talking and I felt that their mind set regarding music and technology really fit with mine, so I decided to join the team. I also really resonated with the direction Avex was moving as an enterprise, that they were investing in up and coming, passionate, fresh talent and that they treated you as an equal with importance on mutual respect. I knew they had great success in Japan, and I wanted to be a part of the excitement in making it happen in America too. I'm also looking forward to what kind of innovation comes out of our fusing of music and technology here at AUI."
Next up is Jimmy Takashima. Born and raised in the States, Jimmy is in A&R providing artists in Japan and other parts of Asia with music made by local songwriters and producers.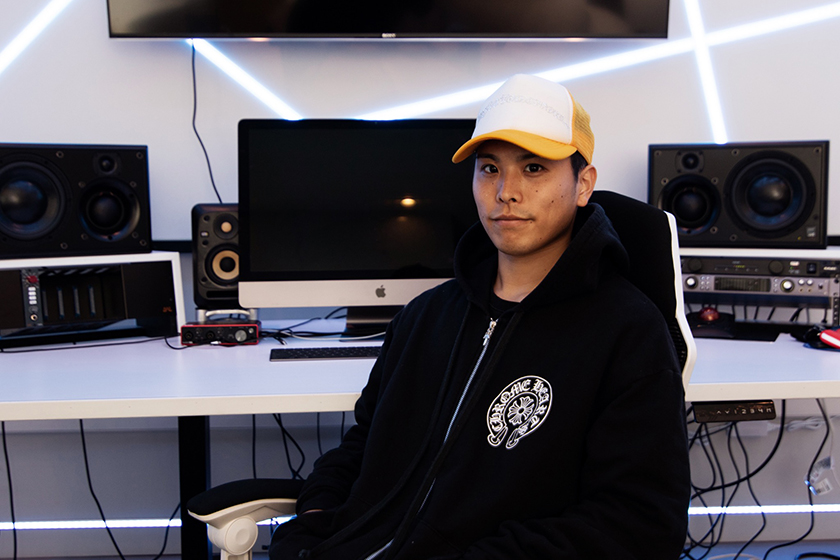 Jimmy Takashima
Jimmy "My first career was in the professional dance business. When Avex held a talent audition in LA in 2015, I entered the audition even though I was over the age-limit. Then, team asked me if I was interested to work as an A&R in Japan, so I flew there and did just that, producing music for LDH projects. After that, I helped out attending to Osada's overseas startup team when they visited Japan. My dream when I first entered the company was to be a bridge between Japan and America, so when I heard about AUI I was eager to join."
Clearing the hedge
between music and technology.
Community building,
Avex USA Inc. style
Osada has positioned AUI as a part of the community where music and technology overlap, and saw great potential in partnering with creators, artists and startups passionate about making it big in that realm.
Osada "Artists and creators are very future-oriented; both are innovators that happen to have a keen sense towards music and art. They each surround themselves with similar people with the same mind frame. There is a certain element on the West coast, an innate local feeling here in LA, where the music community and the technology community are kind of fused together and if you're not literate in both realms then it's hard to keep up with conversations. As for famous artists and innovators in the music industry, I'd say there are more people involved in investing in startups than those who aren't. Knowing this, we hope to partner up with fresh creators, executives and startups in the early moments of their successful careers in the U.S. or global music industry, and consistently empower them to keep going. I see this as a crucial point of AUI."
Lucas "AUI supports those startups and provides them with knowhow as they move forward in the music business. On top of that, because the community at Avex House is still pretty small, we feel we're a part of the same team and respect each other. It's a cutting edge studio and a creative hub. We hope the creativity and culture that comes out of this place doesn't just stay within our staff, but that it spreads out amongst the writers and producers we work with and that that grows the community."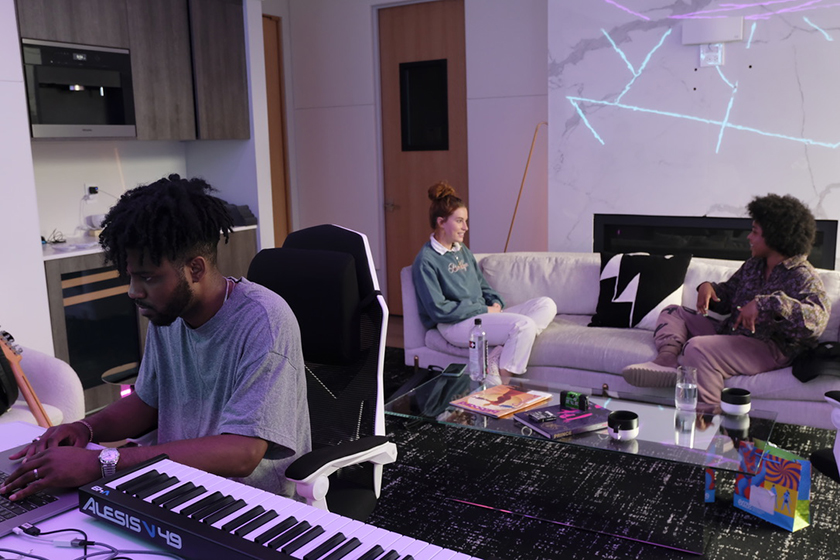 Osada "It's a big thing that the Avex House is creating its own original community, acting as a hub. Avex is a new name in America, so the community ought to be a powerful 'weapon' for us. First we made a house where up-and-coming and big name artists alike can visit, hang out and add to the community. The Avex House has become a real comfortable and welcoming place for all kinds of creators and artists. I think it will give us a fairly big advantage going forward."
Osada also mentioned the commonalities between the members at AUI and the comfort he feels being there.
Osada "All the members at AUI are team players, with both pure hopes and high set goals. But most of all, they all love music. It's a studio, a working place, and sometimes even a place to share meals. At times it feels like a happy family living together. I feel fulfilled both in work and at play. We have just the greatest team members."
Without resting on the laurels of their success in Japan, Avex started AUI in Los Angeles as a new challenge, and as a way to bring innovation to the music industry. In the second half of this interview, we'll place focus on the three main pillars of the business while taking a look at their vision for the future.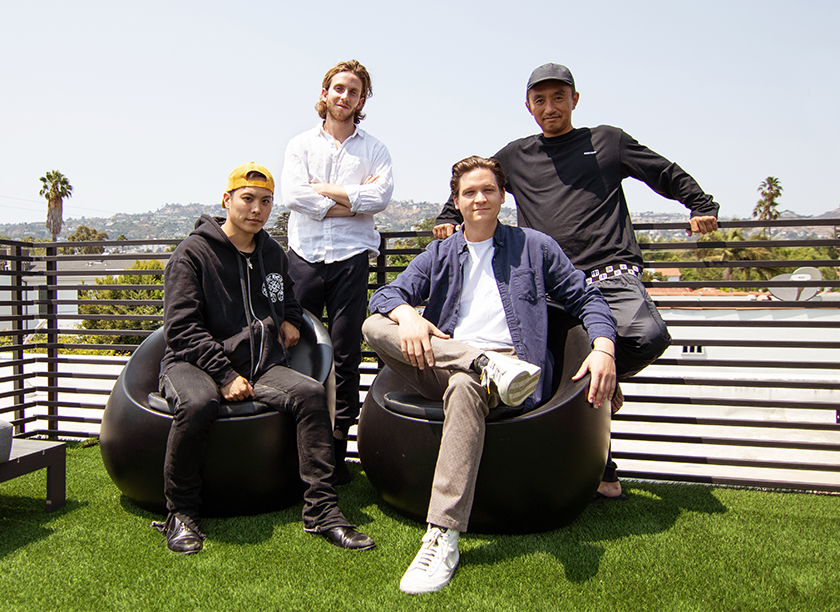 (From the left)
Avex USA Inc.
Jimmy Takashima

Avex USA Inc.
Lucas Thomashow

Avex USA Inc.
Andrew Hawthorne

Avex USA Inc.
Naoki Osada