The Asian market has become the main grounds for competition amongst global enterprises over the past decade. Now, in 2019, as we hear the news of Japanese entertainment businesses expanding in hopes of accommodating to a different array and level of users in different countries—thanks to the help of unexpected partners—Avex also shows that it is ready to discover new artists from local Asian markets while actively developing their intellectual property (IP) regarding Japanese events throughout Asia. The CEO & President of Avex Asia, Shunta Takahashi, the head of the Taiwan and Beijing branches Shinji Miyazaki and the head of the Singapore corporation Kazuki Fujita filled us in about the Asian Entertainment scene and what we can expect in the future.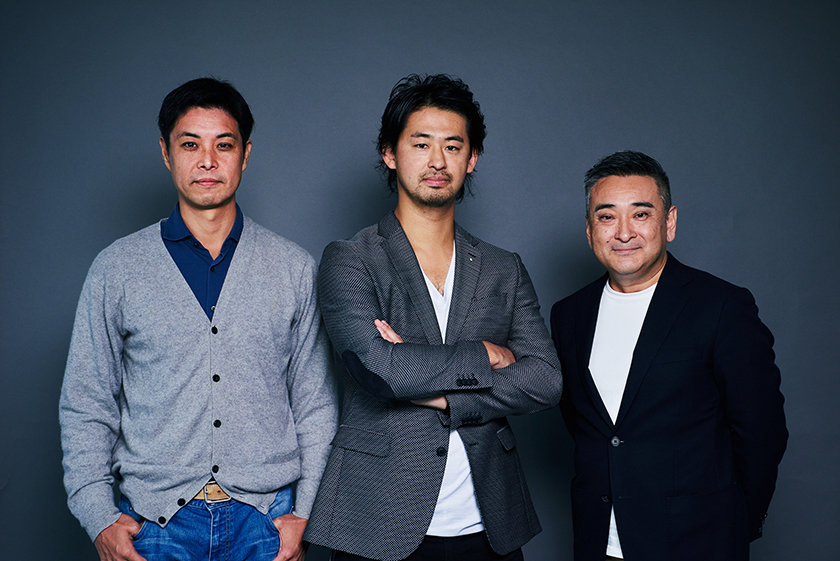 Implementing company strengths
to go for the win.
The start of new
strategies in Asia.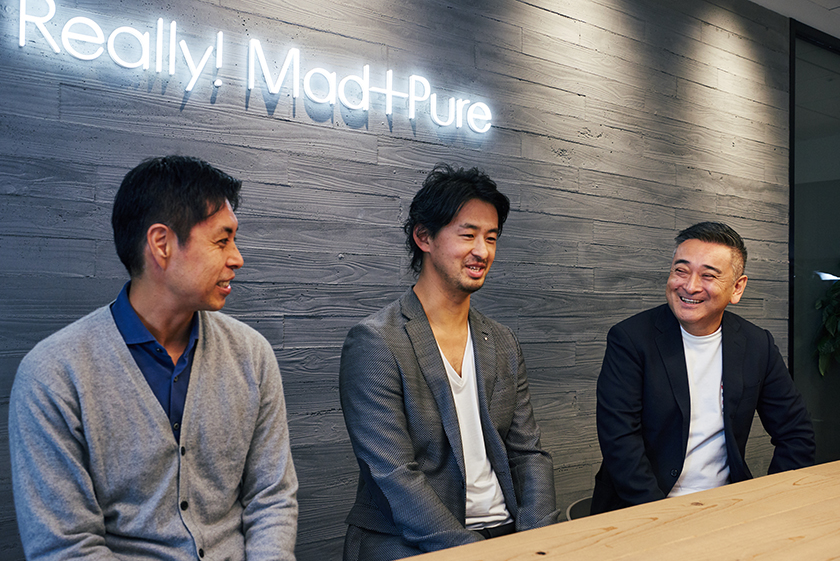 First things first, why overseas, and why Asia out of all the markets out there? Mr. Takahashi, who joined Avex in January of 2016 and was appointed to lead the entire Asian expansion project as of April, 2017 had the following to say.
Takahashi: "Avex has done there thing in Japan for the past thirty years, but the entertainment industry in Japan has gradually reached a saturation point. At the same time, we knew there had to be market needs outside of Japan, and this was the main reason we thought we ought to start expanding overseas. Then of course, the obvious next question was 'where?' We decided to go with Asia simply because we already had somewhat of a foundation that we've slowly built up until now. Nevertheless, we knew that it would be no use just trudging along with our past projects in such a quickly developing Asian market, so right now, as Team Asia, we are looking at the market as equals, on a flat playing field and coming up with strategies with unwavering intent."
In past experiences, Avex has tried exporting their J-POP artists only to find that they weren't able to scale as well as expected.
Takahashi: "Taking our popular artists in Japan overseas and doing individual concerts here and there wasn't always a success. The thing that we mostly overlooked was the true needs of the local market. Our attitude was, 'we have this IP, let's bring it overseas," —which was a mistake. So in 2017, we decided we would make sure to stop looking at things from Japan's point of view, and stop projecting our ideas onto others, and we started anew."
Takahashi took it one step further and chose to put more focus onto the particularities of each market area in a more detail.
Takahashi: "Asia covers an incredibly large area, and of course you could break it up into several areas, but overall the two major ones are China, in the North, and then Southeast Asia. We had countless thorough talks about what it would take to go out on a limb business wise, and use our strengths to succeed in each of those areas. In the North, C-POP holds about 70% of total shares, so we knew we had to strengthen our C-POP artist management. On the other hand, in places like Thai and Indonesia, they have a lot of different, original style pops, none of which were doing explosively well. In that case, we thought we would be better off scaling other parts of our business besides music, for instance our event IP or character IP. So that kind of division of roles became our current strategy for our projects in Asia."
Honing local flavor while
building trusted relationships.
Utilizing company schemes
for success.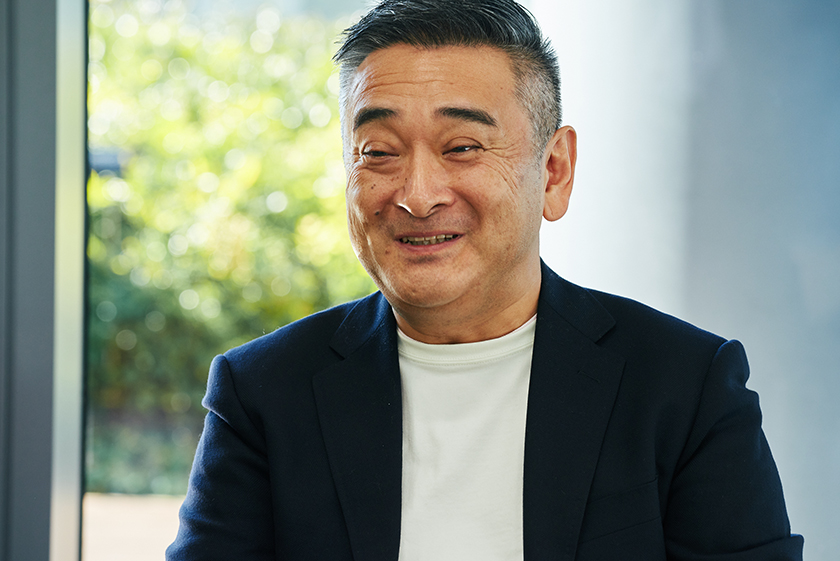 What kind of examples of success has Avex had in the Asian market in the past? Let's take a look at those artists and what measures were taken.
As for the Chinese market, Taiwan's amazingly talented singer Amuyi appeared on a TV show in China and also won a Best Female Singer award at the Golden Melody Awards in Taiwan, which is like their Grammy. Also, there is an artist/actress in Taiwan by the name of Rima Zeidan who released her own album at the end of last year and has over 2,000,000 views on YouTube, who is also really coming up. In both of these cases, Avex has about fifty to sixty local staff members on the ground, attending to production work and absorbing and gathering the young culture particular to those areas.
Takahashi: "How many Japanese people are in our staff? There is me and about five or six other people, then there is Miyazaki in Taiwan, and Fujita in Singapore. Other than that, they're all local staff. I think that's one of the best things about Avex Asia. From the beginning, the one thing I didn't want to do is send over Japanese workers to stay there and handle things, and I think that decision has really played out well."
Miyazaki: "Indeed, we have had local artists in these areas come up to us and say they wanted to make something together because they trust and believe in the brand image that Avex has spent making over the past thirty years. I think that goes to show that they have recognized our precision and production quality, not just the fact that we've been producing musical artists and events in Japan. The thing is, the markets are really starting to mature, or ripen, and just because one thing is gaining popularity in one country, doesn't mean it will in the neighboring country. Since there is so much information on the internet, people are becoming more and more attuned to quality. Their ears and eyes are getting better. People will really have to put out top quality stuff in order to win in the market now."
In China, the government is starting to support IT enterprises, technology is being more and more incorporated in to people's daily lives and a wave of subscriptions services in the music and business realms pushes at the country's shores. China should soon be seeing the rise of new hits and new stars, the like they have never seen before; a so-called paradigm shift. Amongst all of this, Avex sees their best way of contributing to be 'quality.' They plan on reaching the masses by doing what they have with artists in Taiwan to uncover artists in China and partnering with music TV stations and management offices as well.
Then how about Singapore, where unlike China and Taiwan, has almost no big artists doing business.
At the end of last year, Avex's production of "Future Hanabi Entertainment –STAR ISLAND-" was held in Singapore for the end of the year countdown—the event's first time overseas—receiving global attention. Many people still freshly remember that it sold out its 20,000 seat venue despite it being the event's first time abroad. It is also worth noting the success of events that gained the attention of game and anime fans with contents such as Pokemon Run, ONE PIECE RUN and Hello, ONE PIECE.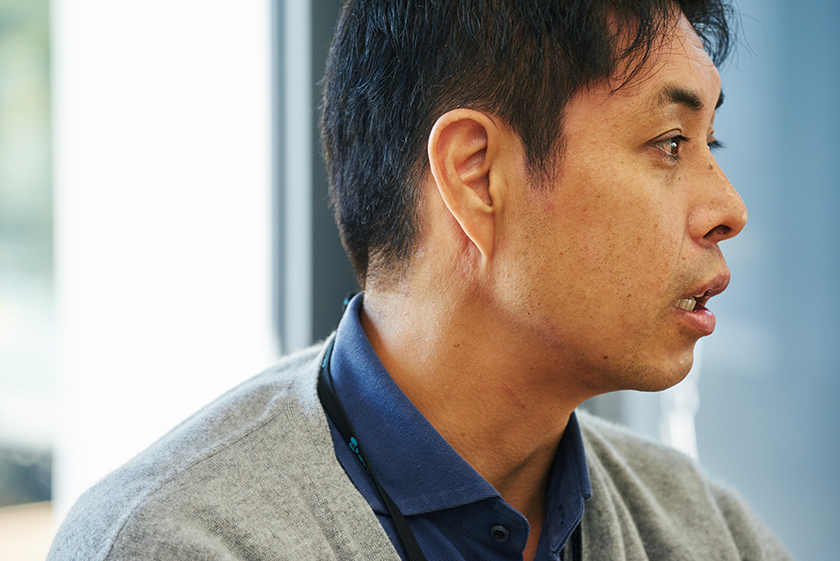 Fujita: "We chose to run with the STAR ISLAND fireworks event in Singapore because it is, quite obviously, the new economical center of Southeast Asia and they will of course require more and more growth in the entertainment industry. When thinking about what it was the locals really wanted, what really makes them happy, the things that came at the top of the list were IP of games and characters, as well as an ambiguous admiration and overall interest in Japan as a country. When we thought of STAR ISLAND, as a brand that would fare well in the world with its overwhelming quality, especially when interest in Japanese things and culture is at a high, it was extremely important that we choose our first country correctly. Singapore is really becoming a more and more desirable tourist location so we thought it would be amazing if we could do the show there in the Marina Bay Sands. In some sense, we kind of high jacked the countdown event they had been having, with the help of the Singaporean government. That's another reason it really meant a lot to be able to pull that event off."
Creatives don't
have borders.
Team Asia's plan
for a global star.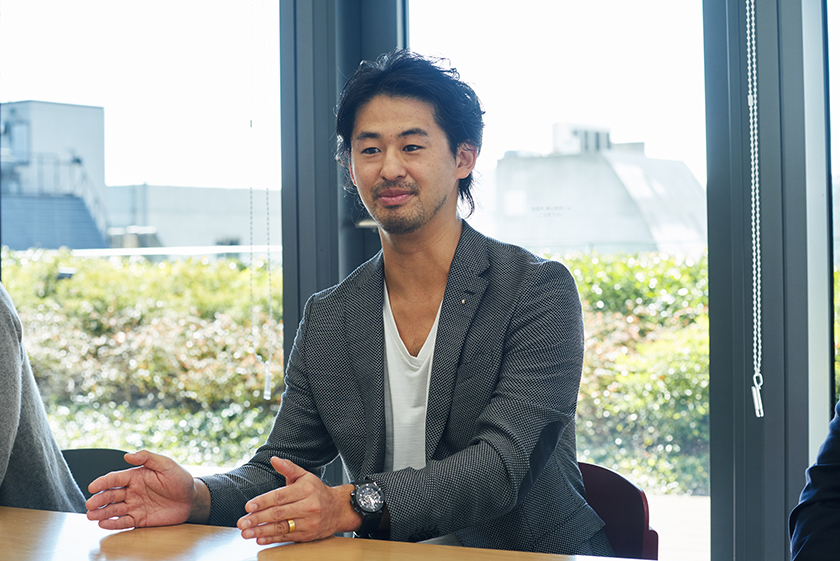 In recent years, technology has been advancing faster in other countries than in Japan. "Japan has lost its overwhelming superiority in the entertainment industry," says Takahashi. Avex is beginning to see a clear path to success.
Takahashi: "Now that people have started to perceive that the Asian market has become so big, there is no longer the thought process of making something a hit in Japan before going to the rest of Asia. There are more developers in the company that are coming up with content that has the whole Asian market in sight from the very beginning. For better or worse, I notice more people's eyes focused on Asia with every passing day. It's just that, though there are some people out there that are very conscious of the overall balance, there are some people who just think doing something in Asia will bring in money. But, as I said earlier, the most important thing is what the locals in that country want. We can't look at it like 'this will do great in Asia.' Not from above like that. If we can form our strategies by caring for the locals and thinking on the same flat playing ground, and especially if we are able to do that with the amount of creativity we have as a company, then I think we're going to see a lot of success."
Miyazaki: "A lot of popular music groups now are a mixture of three or four different countries. Just like the new tendency we see there, I'm sure we're going to see a lot more Asian members joining the industry, which makes me think people will start working in hopes of discovering that 'Asian star,' that 'multi-lingual star.' Not only that, but I think the generation of paying media loads of money for advertising has come to an end. I think it will be about who can find really quality artists.
Takahashi: "I believe that there aren't any borders when it comes to artists and creatives. For instance, say there is a five-person music group made of members from China, Korea, Vietnam, Thailand, and the Philippines, and say they got really popular all over Asia, including Japan. There is no Japanese member in there, but they're being produced by Avex. That kind of thing. That's what I would love to try and take a stab at doing."
As written above, the strategizing team for Avex's expansion into Asia as of 2017, is the same team that produced Taiwan's Rima Zeidan, and other artists by picking up the voices of the locals, as well as the successful fireworks bonanza STAR ISLAND in Singapore: Avex Asia. What does this team see for the future of entertainment in Asia?
Takahashi: "In 2018 we set up Avex China and Hong Kong, so now with them and our largest branch in Taiwan and momentum picking up hard in Singapore, we have four major bases. Next thing on the table is to create at least one C-POP project in Northern Asia and scale it hard to create a star, or stars. Since we've been able to make a model that successfully brings in revenue with our IP like character business and STAR ISLAND in Singapore, we're thinking of how we're going to take these schemes and make them work in other Southeast Asian countries. Our next step is to take our success in Singapore and mold it to fit Indonesia with a population of over 260 million, and the Philippines, with a rapidly increasing young generation."
Some other things that Takahashi has in mind is using Japanese anime technology to produce Chinese based stories through Avex and getting them across China and the rest of the globe, as well as making more IP through fusing Japanese culture and modern entertainment for more overseas markets. Finally, in order to scale their business globally, they will need to make every effective choice they can when it comes to operation decisions, such as spending resources on local enterprises as well as M&A.
Takahashi: "It may still take some time, but I would love to become an entertainment organization made up of young and talented Asians, of all kinds of nationalities and languages—in the true sense of the word—and give more and more authority to those involved so we can tackle things with speed."
With alluring IP at hand, and plans to scoop up the local needs of where ever they're headed, Avex's new strategy for expanding into Asia is something only they can pull off. As they diligently work day to day, it won't be long before we see the birth of a new Asian star—whether it be an artist, artists, or content—take on the world.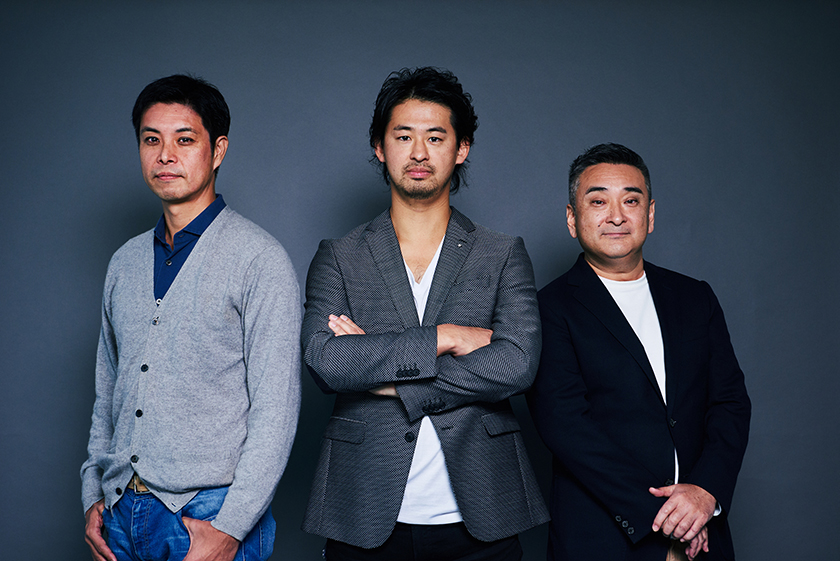 (Photo:Left)
Avex Asia Pte. Ltd.
Business Creation
General manager
Kazumi Fujita

(Photo:Center)
Avex Asia Pte. Ltd.
CEO & President

Avex China Inc.
President

Avex Hong Kong Limited
Director
Shunta Takahashi

(Photo:Right)
Avex Taiwan Inc.
Chairman

Avex China Inc.
Accounting
Shinji Miyazaki