WACK, which shows us the way they live, holds multiple groups such as BiSH who sometimes broke the mold with its extreme performances, and has a brand power that cannot be categorized like idol or rock anymore. Inspired by the idea and sense of its representative, Mr. Junnosuke Watanabe, Avex Entertainment Inc., Ryo Akasako formed a strong tag with him and realized the strategy to make BiSH break through as a star. Based on these two, the growth strategy of an expectant new face from WACK, EMPiRE, is already getting results. How did they deliver values and groups that have never existed before to TV viewers? Based on the example of BiSH, we would like to explore the growth strategy of the group with different characteristic, EMPiRE.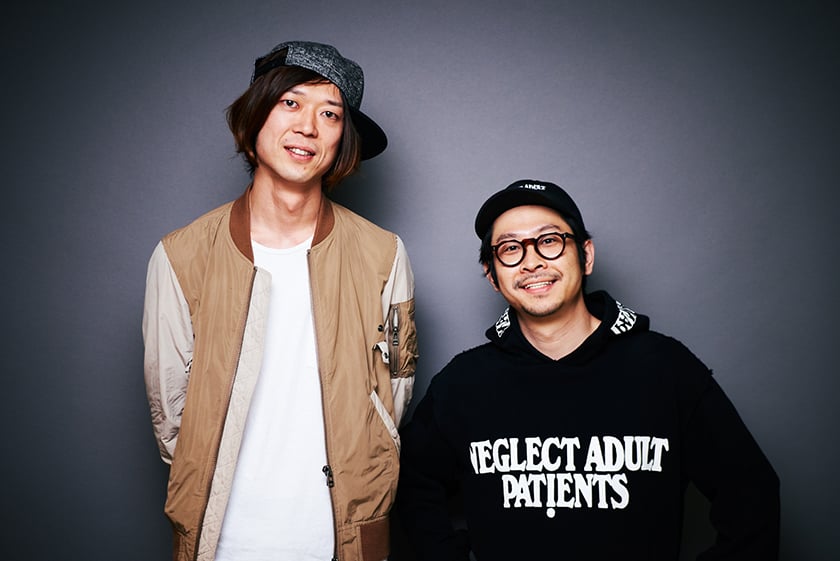 What is the meaning that Avex forms a tag head-on with brand power and human power of WACK?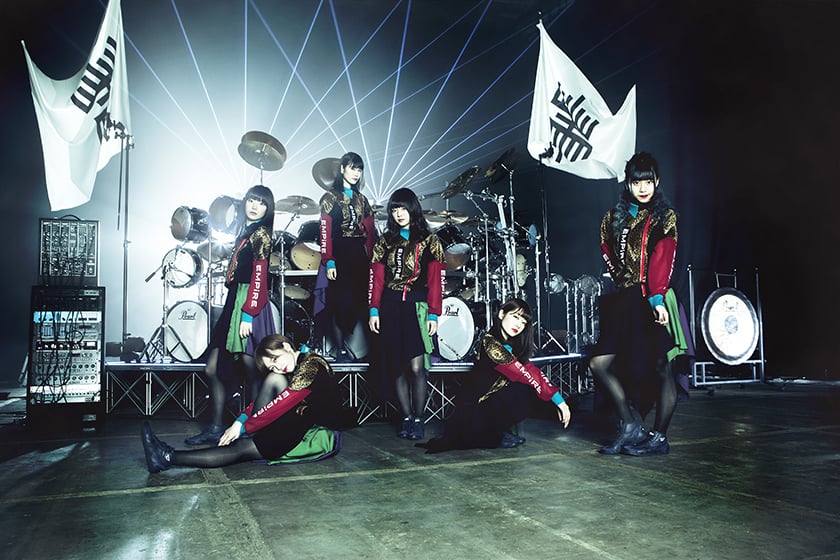 Akasako has been in charge of production since he joined the company. After experiencing both of Western and Japanese music fields, he signed a 360 ° contract with BiSH who was performing as an indie group at that time, carried out a variety of measures for them, and won "Best! Mad+Pure Award" ※ last year.
Akasako "After I became a member of society, I met the person whose certain part I couldn't possibly win. That was Mr. Watanabe. Therefore, I wanted to work properly with him once rather than involving in BiSH. What's interesting about Mr. Watanabe is, for example, when ordinary people take it as a mistake like "An accident happened, we are over", he stands it on its head and turns it into a promotion, and also, he can create artists from scratch. And it's not so common situation that Mr. Watanabe, himself, has his customers. It also means a lot to me."
On the other hand, how does Watanabe, who is a spiritual pillar of groups such as BiSH, BiS, GANG PARADE and EMPiRE, see Avex?
Watanabe "In some way, Avex was the first company which praised me. 'Do it anyway' 'It's not a problem if you fail' There is some atmosphere like that. Nowadays, in the situation of music industry that CD sales are decreasing and various things are shrinking, only Avex has an aggressive attitude and makes me run through, as far as I see."
Without the sense of Mr. Watanabe, a producer who reads the time, there was no current break through of WACK. There are many cases that characteristic artists of WACK applied for auditions because they attracted by his sensitivity.
Watanabe "They all say 'I want to change my life". There are a lot of kinds like that. There are so many bullied kids, smoldering kids and kids who feel hardness of life. Although, I want those kids to win and to have something like hope of life. It's largely because I used to be one of those kids, but even if you cannot go to school, you still can work hard on things you really want to do. When they say 'I want to change my life", they really mean it, so they come."
Although idols with so to speak "shady characteristic" are increasing these days, Mr. Watanabe is aware that share of those scene is not so much. He says "Based on the fact, it's important how to show TV viewers". In that respect, BiSH has already appeared on "Music Station". It also proved that its existence has already become big to the extent that internal TV promotion team dedicated all their strengths to it.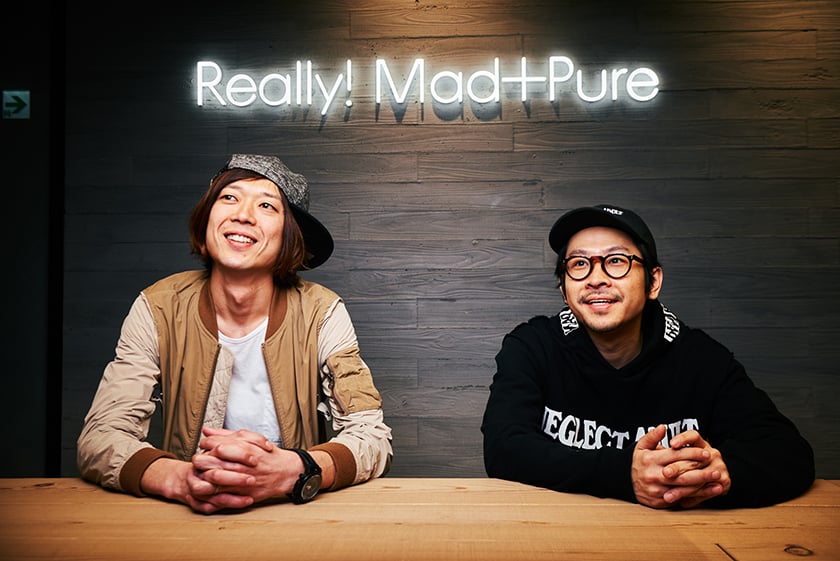 The first physical release was in cassette tape format. Read the real of listeners certainly
What this team, which has made achievement with BiSH, sent to the world next was EMPiRE.
Watanabe "I'm not saying it's a routine method, but it's general in business to create one more thing when you are in uploading condition that some of your artists are selling. However, when I said 'I want to make a group because I found some good ones" was precisely during the audition camp last year. And Avex approved it immediately. I think that it was impossible with any other companies to make a speedy judgement like that which made it possible to announce about our union a few days later."
About the reason why he developed a policy of NG to make an appearance, Mr. Watanabe honestly says "I needed time to think about it". Although, there was of course a reason as well.
Watanabe "Basically, people are attracted to something mysterious anyway, and I also wanted to dispatch information about what they wanted to know little by little to make them feel satisfied. If you had been kept waited for a month like 'I wanna see their face, I wanna see their face!', satisfaction level would be higher when it has been realized, right? Besides, we need customers to spend money, we rely on their masochistic temperament or something. We don't make it the way that excess of supply takes their thankfulness away."
And about a year passed since its formation. A measure, which released its first original album "THE EMPiRE STRiKES START!!" with cassette tape, knocked people over. In addition, they pre-delivered it on iTunes at 300 yen prior to the package distribution, and spectacularly won first place in the album general chart. They say that it was expected circumstances for them.
Akasako "I was thinking that 'we could win first place', but it was downloaded more than I imagined. People don't buy CDs and such if they don't really like the artists, right? In that case, you should better win first place and make a topic even if it's 300 yen per download, and steadily increase customers. Then you can recover afterwards. Fundamentally, I always think based on those kind of points."
Watanabe "The point is, it costs 300 yen. They pay 300 yen for the experience, and it makes them listen to it properly. If it were like 'you can download it for free', they probably wouldn't listen to it. For example, you don't use tissue papers which are distributed for free, they are going to be messed up in the bag and never going to be used, right? However, if you need it and pay even 5 or 1 yen, you will definitely use them all. So when he said 'I want to sell it at 300 yen', I thought it was a genius idea."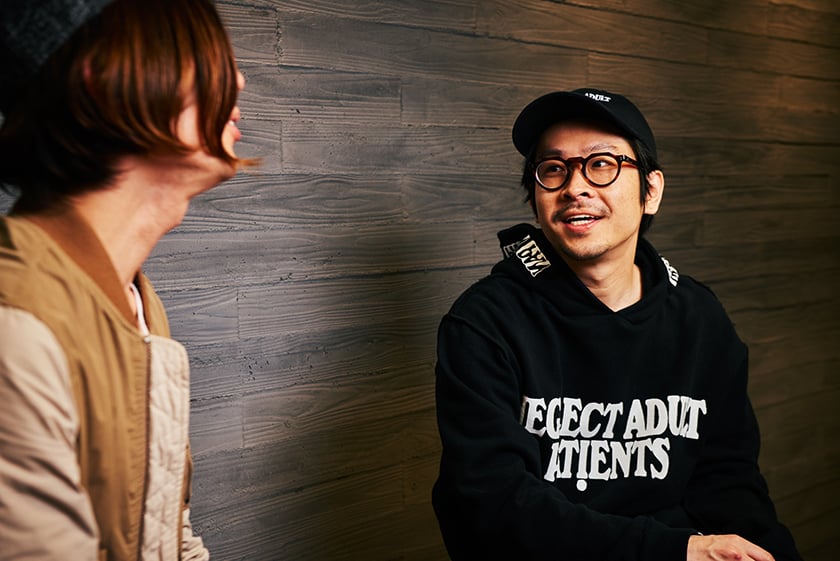 Because it's a payed download, if you win first place, you can obtain the banner of iTunes and it is also described in the profile. "It's selling. It's making a buzz" recognition will lead to the next step only when it has been conveyed to people who are not existing fans.
By the way, the release with cassette tape is also a question of "What is physical in the time when even CDs are not opened?", and at the same time, it's because they were conscious of attractiveness of cassette tape as a thing and trend.
Also, the music video "Black to the dreamlight", whose terrestrial on air became to be prohibited because of its grotesque expression, was a unique aim as EMPiRE.
Watanabe "TV itself is important, but at the stage of current EMPiRE, for example, it won't make a buzz if they appear on 'Music Station'. Last time when BiSH appeared, it made a buzz because they were already arisen on Twitter's trend, there was a narrativity and its share was getting big. In that sense, on the contrary, if BiSH create some bloody PV, people will be appalling. EMPiRE is what we can do now, so we do it. I think about the timing and balance for everything."
Akasako "In the first place, we were kind of aiming the news hook as 'terrestrial on air NG'".
Of course, the perfection level of the video itself is high, and it is a work accepted by fans with love. The same thing can be said about sound sources. What makes it possible for them to carry out the measures that seemingly reckless is nothing less than the confidence because of the high evaluation of tracks from fans, listeners and musicians in the same industry.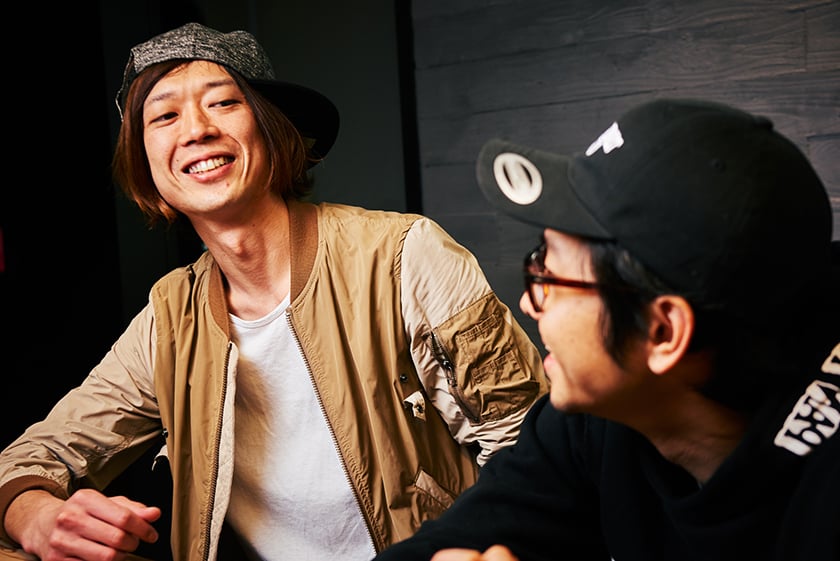 Attitude to resonate with artists and to open a possible new approach to the industry
Forming a tag with WACK, which became a project to stimulate the company. How does Akasako, who will take various measures aiming for EMPiRE's further break through as a star, see the influence that this project exerts?
Akasako "I think there are many cases that people who have connection with traditional entertainment agencies make sales. Although I respect Mr. Watanabe, I have no constraint on him. So if we can make one big seller in this kind of relationship, I think we can open a possible new approach to the industry rather than to the company. I think this is a company which allows that. As for the inside of the company, there are no young people who want to involve in production. I'm now 31 years old, and I'm the youngest. So if I create an atmosphere like 'It's really tough' or 'Entertainment agencies are bothering me', young people would never be interested in, right? It's also because the salary is the same anyway. So, if what I was doing pleasantly appears on 'Music Station' and they think it's interesting, I think that the consciousness of young people will also change."
The rise of young women groups, which reflect contemporary realism more than some rock or punk bands do, is remarkable these days. What's important is, to responding vividly to the interest and sensitivity of young listeners, and to resonate with artists before everything else. And then, how to make a buzz that will become even a social phenomenon using an organization called Avex. It seems that this team of two, which is at the tip of the edge inside the company, will further drive the future generation's entertainment including artists nature itself and the promotion method.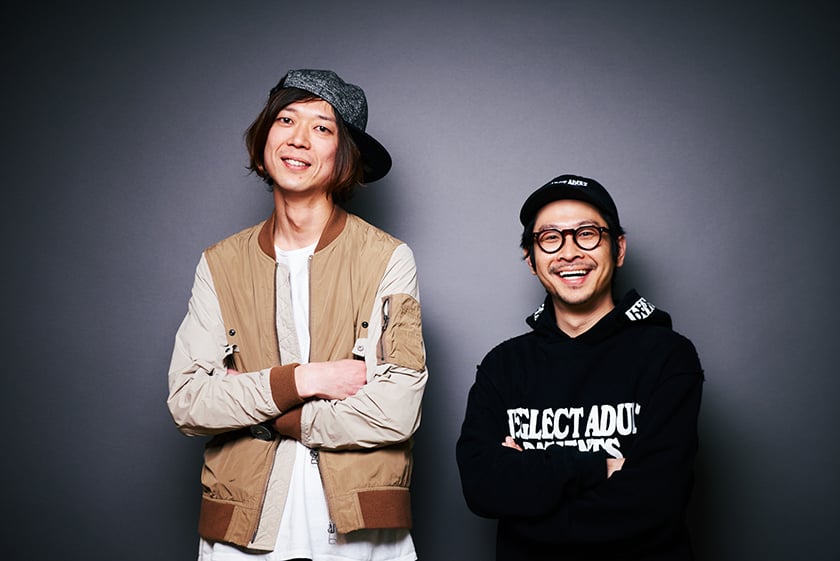 (Photo:Left) Avex Entertainment Inc.
Music Label Division
Creative Director's Group 2
Ryo Akasako

(Photo:Right) WACK, Inc.
CEO
Junnosuke Watanabe
※ "Best! Mad + Pure Award" is the best award of "Mad + Pure Award" which is an in-house award system based on all employees questionnaire.