It was Ayumi Hamasaki, who accounted for 40% of sales of Avex in the late 1990s and early '00s. Needless to say, her lyrics with a high empathy from women which was called "high school girls' charisma", the total number of sales exceeded 50 million copies as of 2012. It was the first accomplishment as female solo artists. Celebrating her 20th anniversary as a singer this year, we interviewed Hidetomo Yoneda, the A&R director of Hamasaki since 2005, who is also the general manager of the first production group of the label business headquarters. We listened to him deeply, from the strategy of the team Hamasaki, to the significance of the artist Ayumi Hamasaki in Avex, as well as her significance in society.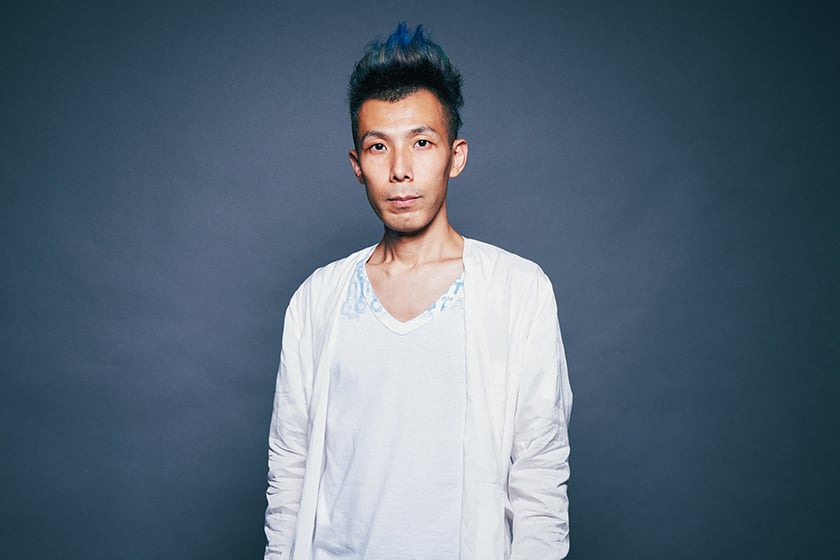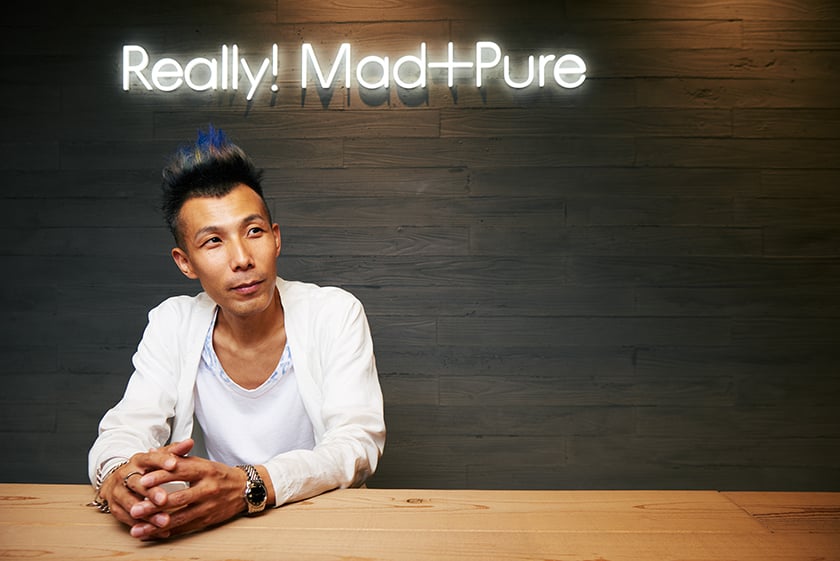 The sense of speed
is more important than anything.
Team Hamasaki's large-scale business
that runs on site
In 1999, Yoneda was assigned to Western music advertisement and production department after joining as a new graduate. Although He had contacts in the work, including handling "ayu trance" at the Western music department, he was unrelated to Japanese music. Meanwhile, from the director who was in charge of Hamasaki since her debut, he got a consultation saying "Do you want to join us?". Although he thought "Why me?", as Hamasaki was a billboard artist of the company, and she was also not an artist who could hope to be in charge from his side, he took this as an opportunity and received the offer.
"Although I had talked with her only two words 'Thank you for your hard work.' and 'Good job today.', she suddenly talked to me like" How do we arrange an interlude for a new song? ". I was surprised because she trusted me who just joined. Since she is a self-producer, she thinks about everything by herself, and is responsible for the brand of artist Ayumi Hamasaki on her own. There, it is 0 or 100, yes or no, so I felt the speed feeling very much. She is a person of 0 or 100, yes or no, so I felt a sense of speed very much there."
Prior to being in charge, Yoneda, who was watching the Hamasaki project inside the company, says he was looking at the large scale measures and business half astonished.
"About 1998 when I joined the company, she was a so-called high school girl's charisma. At that time, while it was being produced and advertised in the neighboring department, it was completely company-wide, and it became a phenomenon throughout Japan. competition with Hikaru Utada's "Distance" was tense in the whole company. Talking about her songs and her making a boom, she is always doing something new. Current CEO, Mr. Matsuura had been trying more and more new mechanisms with her single each time, and I had an image that they are doing new things as a team, including ideas of Hamasaki herself and those of the staff."
Make a new fandom with technology.
Unique tactics and branding
As Yoneda who had always watched Hamasaki team hitting the "Japan first" and "world first" measures each time, he keeps conscious of the same things after becoming in charge of her, he says. Yoneda's desire to bring the music itself to the fans in a better condition was the release of her 10th album "NEXT LEVEL" ('09), which was in a USB memory format as the first attempt among Japanese artists.
"Although music distribution was thriving, it was a time when there was no high resolution at this time. From the time of President Matsuura (at that time. Current CEO), with the thought that we must do what no one does, on the scene of music production, Hamasaki, the engineer, the arranger and I listen to the tracks with the sound quality higher than the CD. What we listen to at the studio and are saying "OK, this is complete" are not delivered directly. In order to solve this problem in some way, I decided to sell it as a data stored in USB. Of course an environment that can play it is necessary, but we can do it until delivering the data."
In recent years, in 2016, the album "M(

)DE IN JAPAN" was released a month and a half before the CD release at the flat-rate music distribution service "AWA" with the style of all tracks exclusive precedent delivery without any announcement about the album. This idea that came up on the team was considered as a scary thing in the custom of industry, but when he suggested it to Hamasaki, she immediately replied like "Yeah, sounds interesting, let's do it", he says.
Furthermore, in order to launch the new album "TROUBLE" released on August 15 (Wed) this year, which is the 20th anniversary since her debut, they implemented a unique "gimmick" on the subscription from July.
In the official playlist that gathered her summer songs, demo sound source tracks with guide melody only, with no songs and of which song titles are symbols, appeared. In the following week, the key changed, the next week it contained only the chorus, and in the end only recitations by male voice that seemed to be the lyrics were delivered respectively. At the same time, they posted posters with lyrics only at Tower Records, and made the information of the songs open with subscription. In the meantime, fans imagined the completed songs and uploaded their own singing videos to SNS. In this way, they developed tactics with a story.
"When I came up with the USB idea, internal people said like 'It will surely be copied', but I kind of forced my way through, and CEO Matsuura also said 'Why not? '(Laugh). After all, that's the role of Ayumi Hamasaki's project. To do things that no one does equal Avex, but I was strongly motivated to keep doing it because I keep an artist that embodies it."
It's a risky strategy, but at the same time it's meaningful because it is Hamasaki. Because it's a national star like her, major media such as newspaper pick it up. Whether it's good or bad, if it doesn't become a topic, the significance of presenting technology and new way of listening and enjoying music will be reduced by half. Meanwhile, Yoneda recognizes that showing the musically creative aspect of Hamasaki, who is also a high-profile talent, is also important in her future branding.
The world-view of the lyrics of Ayumi Hamasaki as a musician, which cuddles the psychology of young women in particular, and had saved people who are in weak positions from time to time, is her unbreakable axis and also the backbone. A symbolic event Yoneda felt that it was acknowledged that she continued to express with her lyrics was an offer for ''Hikaru Utada's Song – 13 Interpretations by 13 Musicians". This is a cover album that includes interpretations and definitions about Hikaru Utada by prominent artists.
"When I first got an offer, there were other wonderful members such as Yosui Inoue and Ringo Shiina. When I asked the director of Hikaru Utada's team 'Why did you offer Hamasaki?', he said, 'Ms. Hamasaki is a comrade who had run through the same era as Utada, and I respect her as a musician. Therefore I want her to participate. ' I was deeply moved by that, and I thought we must absolutely take this offer. However, the pressure was horribly huge as well.(laugh)"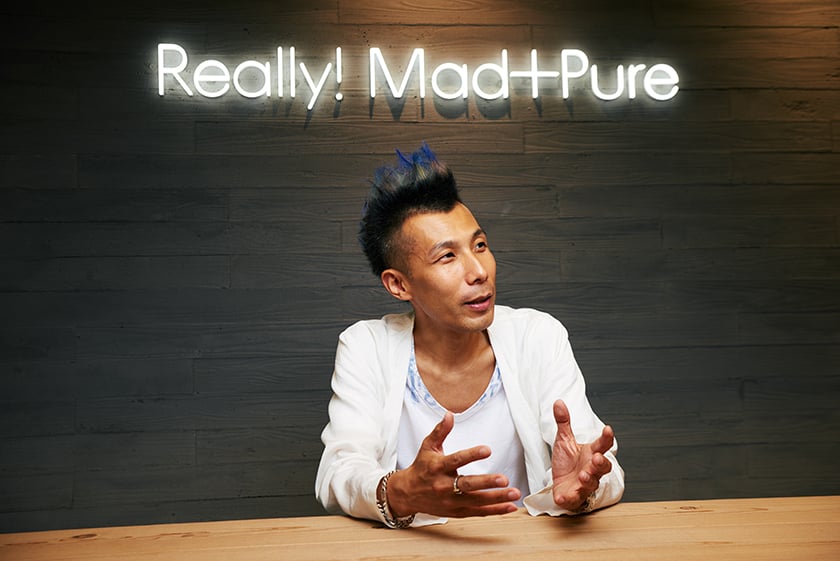 Always make new things
and eyes to fans coexist.
Attitude to keep making gimmicks
Furthermore, it was a big news that in April this year, she carried out a free live in Shibuya as part of RAINBOW PRIDE deepening the understanding of LGBT.
"Originally She is an artist who is extremely endorsed by LGBT people including Shinjuku Ni-chōme. So, we got an offer from the event's organizer saying, 'We finally got the scale to be able to invite Ms. Hamasaki this year, so would you please give us a performance?'. And when I told her, she answered, "I will absolutely take the offer. There is not such an honor like that, so whatever we leave, I would responsibility accomplish that. " There are many staff and friends around her who are also LGBT, and she respects their talent and sense. So, originally, she had anger at those prejudice. As she herself appeared in the event, media that does not usually pick up those kind of theme will do so. That would be the biggest contribution. In the free live MC, she told the episode like, "When I was freshly debut 20 years ago, it was getting hard to live. I think that I am here now because I have spent all my emotions and sorrows with my Ni-chōme friends at that time, "I think her hope that if she could do something for them was strong to that extent."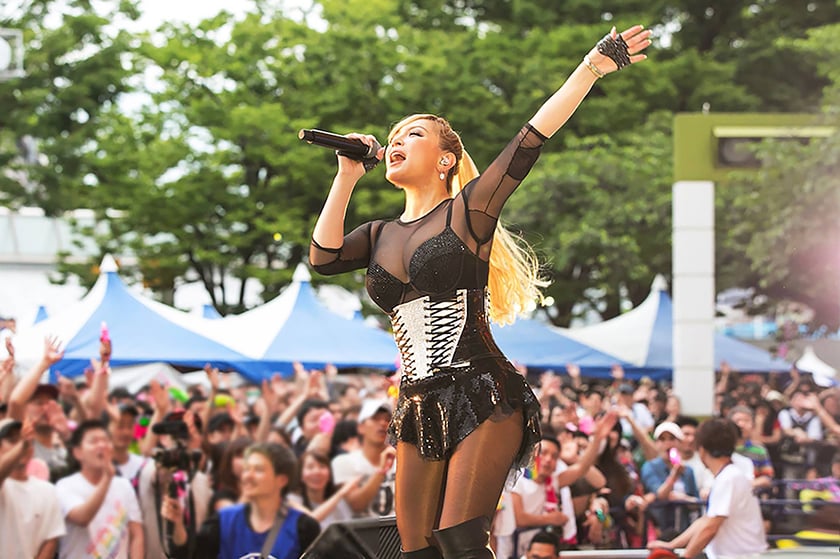 Talent that is available to do self-branding with unbearable beliefs named Ayumi Hamasaki. They sometimes send out her music and personality to the world in a technologically novel way.Believing in human power, they sometimes make her appear even on free live that is giving the unfiltered performances close to the audience.
Team Hamasaki, that has always made new things and eyes to fans coexist. The new album "TROUBLE" will be released physically, accompanied by strong songs and a new visual awaited by the fans after experimental measures on the playlist.
"I'm telling not only team Hamasaki, but also other artists' staff, 'Surprise the world anyhow, do things not done by anyone, make topics and things,' and of course I 'm also conscious of those things. However, since they probably entered this company because they like music and entertainment in the first place, there should be excitements and pure hearts gained through them. I myself have been saved through music experiences and in order to be part of that, I will responsibly promote creativity with a pure heart. To make people interested in the works, we make Mad gimmicks. And if people become liking them like, 'Oh, there are guys doing weird things. But their music is actually amazing,' I couldn't be happier."
Even a huge project, an artist carrying a company's billboard for many years, the beginning is Pure one listener psychology. Things that are not in the world yet - That is the proposition of "Ayumi Hamasaki", the team symbolizing Avex. Therefore, the leader of the team believes in his own original intention.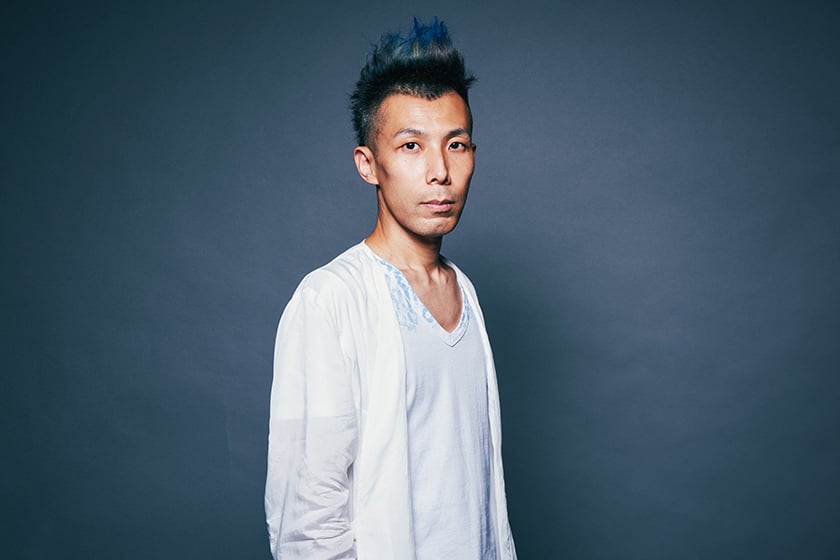 Avex Entertainment Inc.
Music Label Division, Produce Group 1
General manager Hidetomo Yoneda