A masterpiece novel written by Ko Machida will be released as a live-action movie, "PUNKSAMURAI SLASH DOWN" on June 30 (Sat), starring Go Ayano, screenplay by Kankuro Kudo and directed by Gakuryu Ishii. This work attracts not only the topics of super-gorgeous cast and staff but also the unprecedented challenge that dTV, which is a video distribution company, planned and produced live-action movies. I interviewed Director Gakuryu Ishii, who wielded the megaphone in this work, and Kazuhiro Ito from Avex Broadcasting & Communications Inc. who served as a project producer, about the background, the episodes at the time of production, and the attractiveness of the work, whose all elements are punk.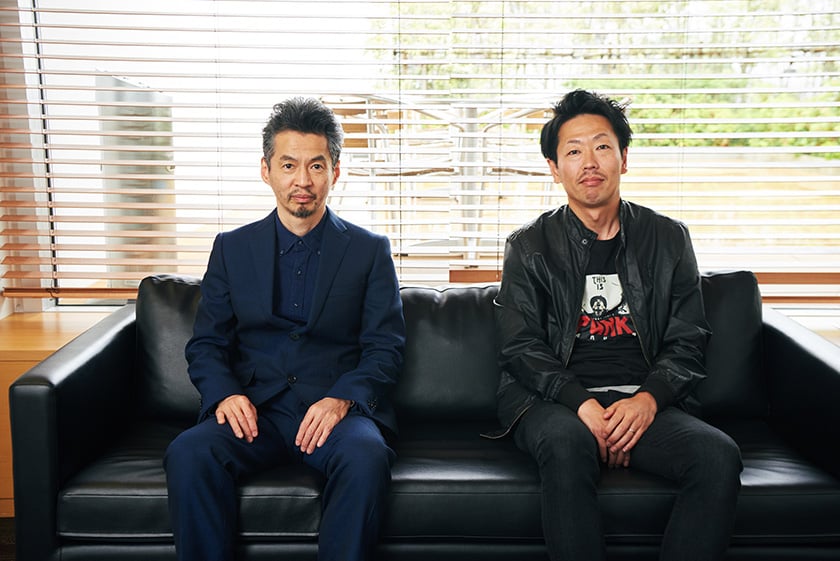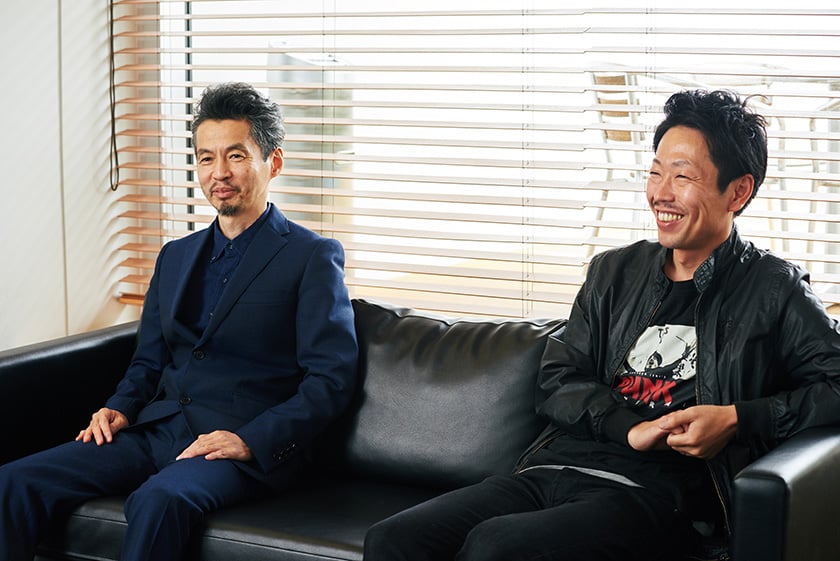 Making a concept for more than 10 years,
and the time has finally caught up with movies
It was 18 years ago when the Director, Mr. Ishii and the Producer, Mr. Ito met. Originally it was triggered when Ito invited Mr. Ishii as a judge at Mito Short Film Festival, which Ito was hosting before entering Avex. They had been talking about various projects after Ito joined Avex as well, and Mr. Ishii says that he had a plan for film making just after the original work of "PUNKSAMURAI SLASH DOWN" was announced.
Ito "However, the original is a large-scale story and it takes a budget. Also, CG had not been developed as much as now about ten years ago, so the hurdle was high. I was rather giving it up as I thought it was absolutely impossible, and didn't even think about it. But when I saw Mr. Ishii's work 'Sore dake / that's it' three years ago, I felt tremendous 'fever'. It was such a passion that I originally wanted to engage in movies, and I came into the movie world with the desire to work with Mr. Ishii. So, at that time I called him and consulted with him, 'Although it will be a difficult road, will you visualize the PUNKSAMURAI with me?' "
Ishii "I wanted to do it from the time the original work came out, but there was also a feeling that it would be impossible. At that time it cost about twice as much as now, and the developments of digital and special effects were indispensable. But now Mr. Kudo has become a national screenwriter and the actors who I have worked together also became people representing Japanese films. Mr. Ito was also became a brilliant producer, so it was a big chance that all the timings corresponded. "
Screenplay of this work is written by Kankuro Kudo. He is known for adhering to Mr. Ishii, and Mr. Ishii was also eager to work with Mr. Kudo someday. A team of Gakuryu Ishii × Kankuro Kudo. Even with that element alone, movie fans' expectations are greatly rising.
Ito "Of course, we must put it on a commercial basis when making a movie. When thinking about it, what if Mr. Ishii directs, Mr. Kudo writes a script, and we luxuriously gathers casts of the leading actors and actresses including regulars from team Ishii? Furthermore, if we use Sex Pistols as a theme song, we will be able to create something inetersting as a package, and it seemed likely to be contents that involve people. When I told Mr.Ishii about it, he said 'I don't know if I can do it, but it would be amazing if we can'. Still, it was like a pie in the sky at first. "
Furthermore, it was also a big deal to rely on special effects in order to realize it. Regarding that, they got top runners of Japanese movies as follows : Mr. Katsuro Onoue, who is known for "Shin Godzilla", as a special effect director, Mr. Yuji Hayashida who worked on "Jyu-san-nin no Shikaku (Thirteen Assassins)" etc. for art , and Mr. Kazuhiro Sawataishi of "Rurou ni Kenshin" for costume design.
Ito "When I asked Mr. Onoue, 'Shin Godzilla' was just attracting a lot of attention from all over Japan. So, it was a great driving force for us to advance on filming that Ms. Onoue will be directing special effects. "
Ishii "I was working with Mr. Onoue and Mr. Hayashida for 'Bakuretsu Toshi BURST CITY ', and Mr. Machida, who is the original writer for 'PUNKSAMURAI', also appeared it as a cast. I worked in various places with these three people, but it was 36 years since I worked with them in earnes, as currently three of them are master artists in the Japanese film world."
Cast, staff, and era. All the opportunities were ripe, and this project began steering towards making movies.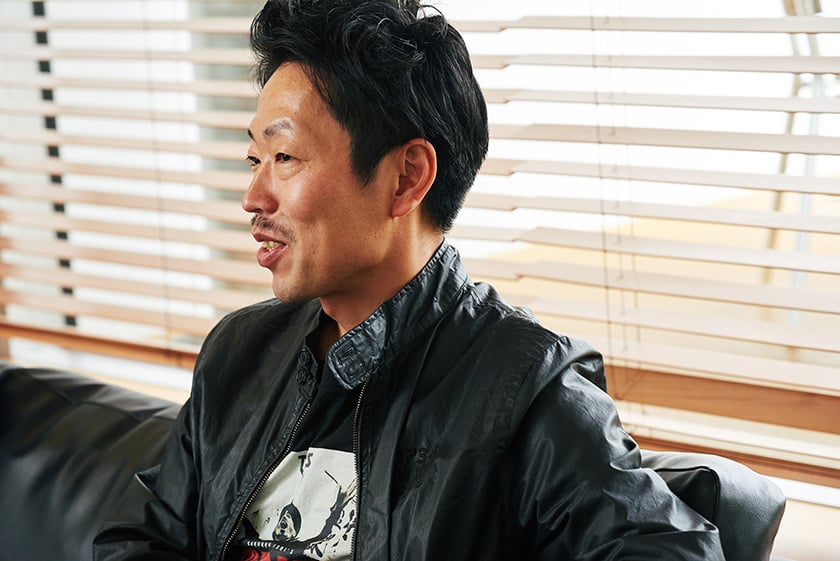 Heat and "Manpower" created a miracle of one company alone production
This work has great characteristics in terms of production. That is that dTV, a video distribution company, produced a live-action movie, which is Japan's first attempt. dTV has made a partnership with Toho and produced an original drama linked with the movie "Aku no Kyo-ten (Evil scripture)" in 2012. They realized the first part of the original novel with a drama and the second part with a movie. In 2015, they continued to challenge new possibilities of movies × distribution, such as delivering the main part of the movie "Shinjuku Swan" before the film release.
Ito "Since we decided to produce with one company from the beginning this time, there were not so many "adult brakes" from other companies in the first place. I think it worked in a good direction. If too many people get involved, the opinion like "Shouldn't we do it in a safe way?" also comes out frequently. This time, everyone including the staffs and the casts approached with the challenging mind of 'Let's do it because it seems to be fun', and I think this movie was miraculously established thanks to that. "
Ishii "I think that only dTV could have made it . They also had to set out their individuality and it was a pretty challenging project. I think dTV 's way of doing something different from other is amazing. As for me, it is better that my movies will be played in more theaters, and the larger the screen, the more I like it. In that sense, it will be released to the largest scale among my all works this time. I think that there were lots of hurdles, so I am thankful to Mr. Ito and all the staff. "
This time, it is decided to be released at the largest scale of 325 theaters nationwide which is unusual as an movie produced by one company alone. However, at the stage when the project was launched in the first place, they didn't imagine such a big picture, and all of this is a result of the "heat" that creators have given to this work.
Ito "Initially it was a plan to make 2 hours of content with dTV, but as we continued our talks, including the expectations of everyone, the talk expanded in the direction that it alone was not enough. Rather than doing it in dTV, it will cause a buzz to do it as a movie. Also, since both casts and staffs are super-class people in the film world, it would be a better prorduction to make a movie. The project which started from the distribution contents gradually made outline as a movie, to a large scale contents which can change the world. Again the movie has a solid position in the entertainment industry, and I think this is a work which has the power to be able to become the first prize there, so I wanted to compete there. "
Ishii "Ultimately, I think it's manpower that matters. Of course it would be better to have a lot of money, but there is something that cannot be done even with it. This time, it was great that people with ideas gathered for both staff and cast. Yet everyone was 'unbearable' people."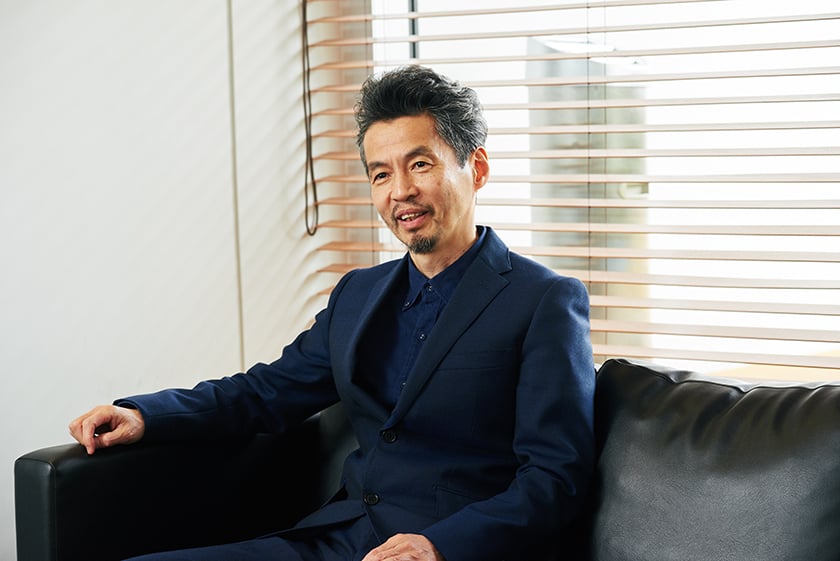 Avex culture that
"Form what nobody can do"
From the planning stage to film making, this work was established with various miracles overlapping. To realize that, passion of all the people involved, including Mr. Ishii, was indispensable. At the same time, "Avex culture" breathed in Mr. Ito became a driving force.
Ito " I think that I have been able to challenge with the money of the company since I belong to a company, but once I go out to the scene I must compete as one producer. As Mr. Matsuura says, "Do not rest on an organization, become a human being who can work anywhere you go", so I always keep it in mind. "Really! Mad + Pure", so it means that you realize what nobody can do. But I think this work is something like that, and no one will move or turn their head around unless you do it purely . "
Ishii "I was surprised to see that this project was realized. Mr. Ito's power meant a lot. When I saw Avex from the outside, the impressions of the artists who were conspicuous in music were strong. However, since I worked with people like Mr. Ito who backed up many difficulties towards making movies, the perspective has completely changed. I think that the president, Mr. Matsuura's policy of 'being a worker before being an employee' is also brilliant."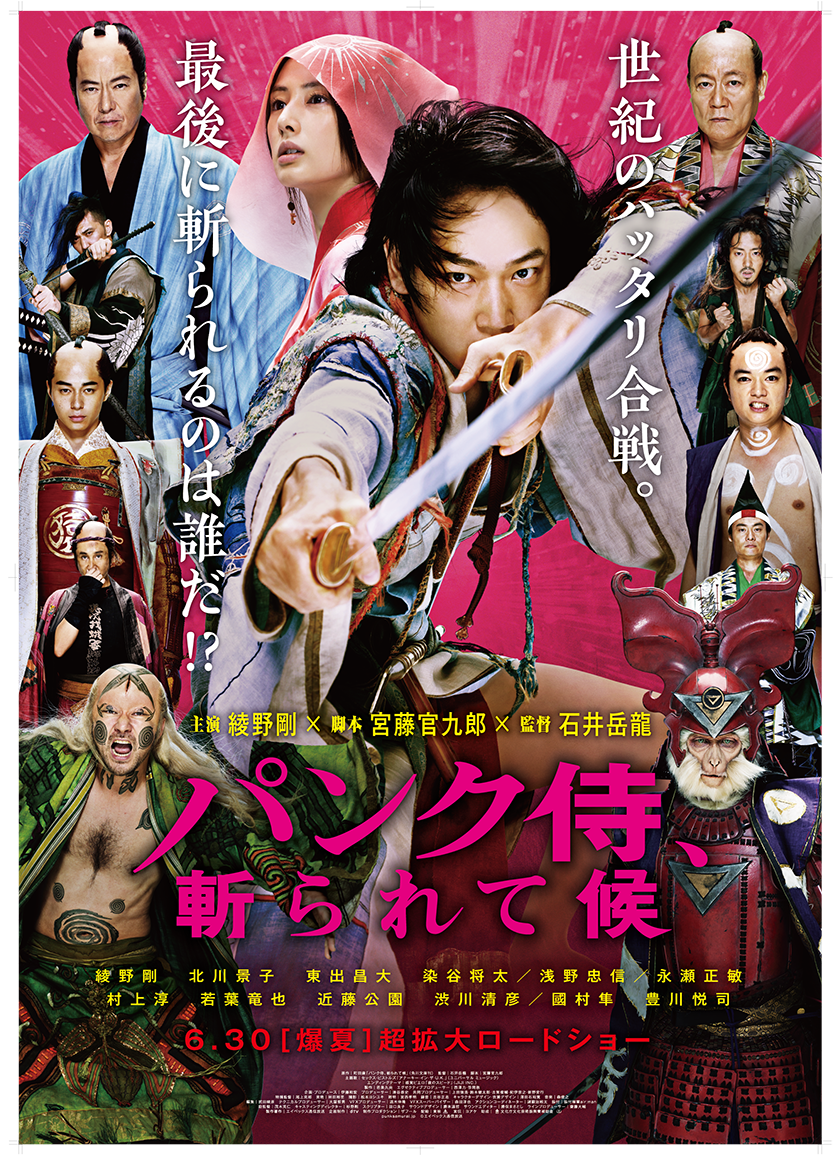 Regarding this work, Mr. Ayano, who is the starring, says "a movie that can not be advertised is about to be born". And the screenwriter Mr. Kudo says "If I encountered this movie when I was in junior high third grade or high school first grade, my life must have been derailed". What kind of people do Mr. Ishii and Mr. Ito want to see this movie?
Ishii "We haven't chosen audiences from our side. However, I think that there are many people who will be surprised. As we aim for a full-fledged Japanese movie, I hope many people, including even primary school students and elderly people, will see this movie anyway. "
Ito "Nowadays, I think that there are many cases including music, where the scale becomes smaller by making it for specific targets. Since "PUNKSAMURAI SLASH DOWN" aimed at an entertainment work of a large scale which can be enjoyed by everyone, I want everyone to see it regardless of age and sex. In addition, I would be happier if junior high and high school students or those who don't usually watch movies watch this movie. As I talk about myself, the experiences of the middle and high school era are connected to now. "
Mr. Kudo, the screenwriter, was influenced by Mr. Ishii's work, which he saw when he was a junior high school student. And this time they held miraculous and the best reunion. In the future, a day when a boy who saw this work says "I aimed for a film director by watching 'PUNKSAMURAI SLASH DOWN'." might come. People who visit the theater will not only appreciate entertainment but also the overwhelming passion of the people who made this work.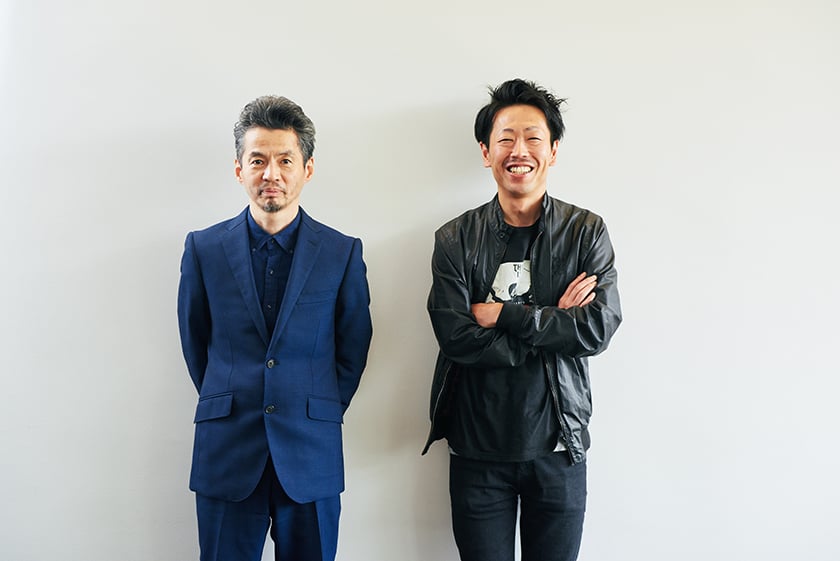 (Photo:Left)Gakuryu Ishii
(Photo:Right)Avex Broadcasting & Communications Inc.
Content Production & Programming
Senior producer Kazuhiro Ito