CyberZ launched an e-sports event RAGE in 2015 by developing game video distribution platform "OPENREC.tv". Together with Avex since 2017, currently RAGE has made rapid growth to be the largest e-sports event in Japan. Participating players, audiences and winner's prize have been expanding year by year. There is also a view that e-sports itself will become an official event of the Olympic Games in the future. From the words by Shingo Otomo from CyberZ, the producer of RAGE, and Shun Saigo from Avex, who supports this event as well, we explored the key to RAGE and e-sports development.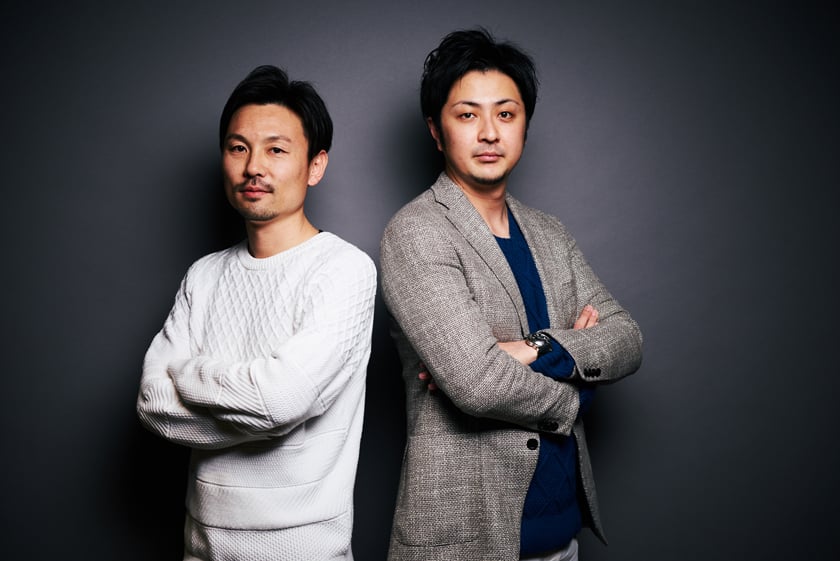 The strongest tag to create
an e-sports market in Japan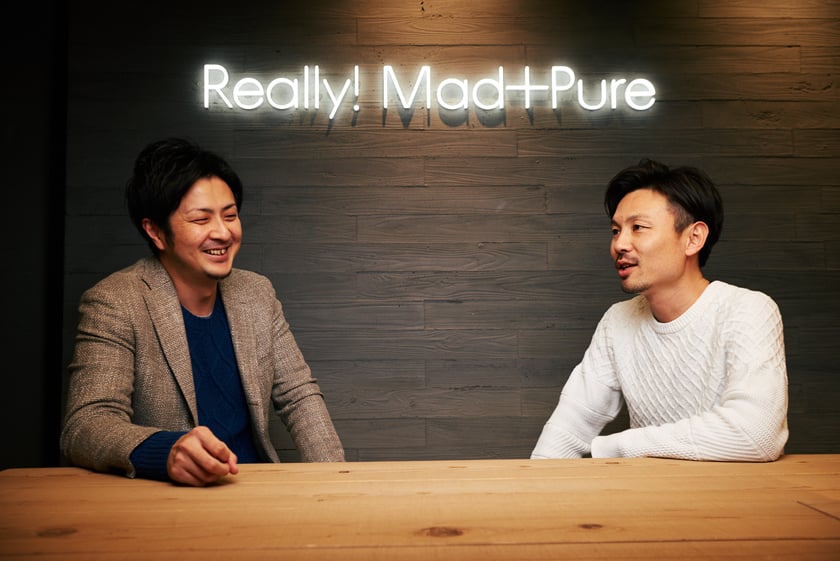 It has been 3 years since RAGE has started. Before it started, in the situation that e-sports was not so well-recognized in Japan, CyberZ focused on it and wondered if it would become a new big industry. And they launched RAGE with the aim of "Japan's top e-sports brand".
Otomo "To make an e-sports event from scratch and make it more entertaining, there were many hurdles to overcome. It's still not that dirrerent now, but it was a dawn of the e-sports industry in Japan when we started, so I thought that to establish the foundation for creating a market was the first priority. Regular entertainment has been established as a ticket business, but it used to be taken for granted that e-sports events had no admission fee. So we first had to change the concept of "admission free". We needed to make an event that people wanted to see even they payed. That is the part I want to gradually change while rooting ' watching habit' each time. "
Saigo "Honestly, I'd never watched any e-sports events before I was involved with RAGE. However, when I watched overseas e-sports events, I felt that they were beyond the game events. They had been established as new entertainment events. I remember that I was shocked like 'How come I didn't know about it?' "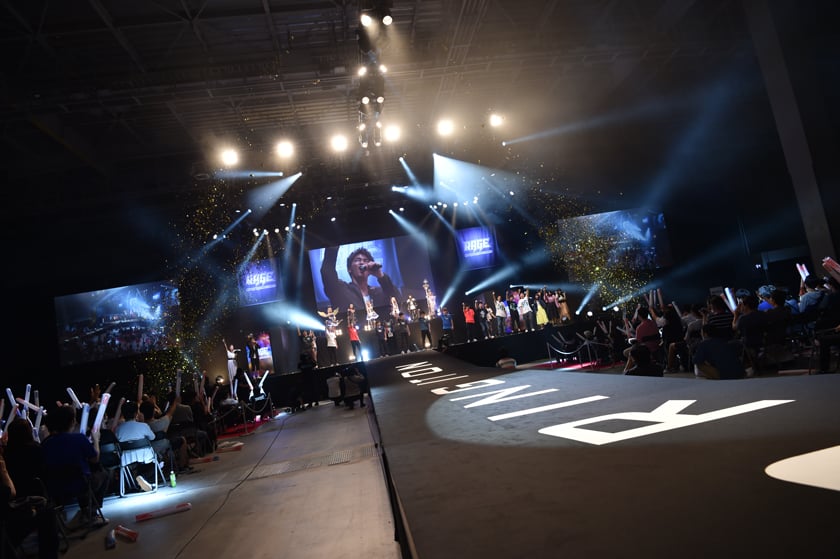 Photo by official
At that time, Avex focused on e-sports market, and he said that he was thinking to enter in it for any reason.
Saigo "Avex had strengths in the know-how of entertainment live management and event creation that have been cultivated so far, and CyberZ had them in 'OPENREX.tv', the connection with the game industry through it and managing game tournaments. Each had something that the other didn't, so we were both welcome to start together."
Otomo "Before we partnered with Avex, we were in the situation we outsourced to the production company instead of collaboration. However, it was difficult to create something more than we expected. On that point, I was able to have a feeling like 'Oh... this is it! "at vol.4 when we first collaborated with Avex, especially in the video production related area. I think that was what I expected from Avex as a live entertainment professional."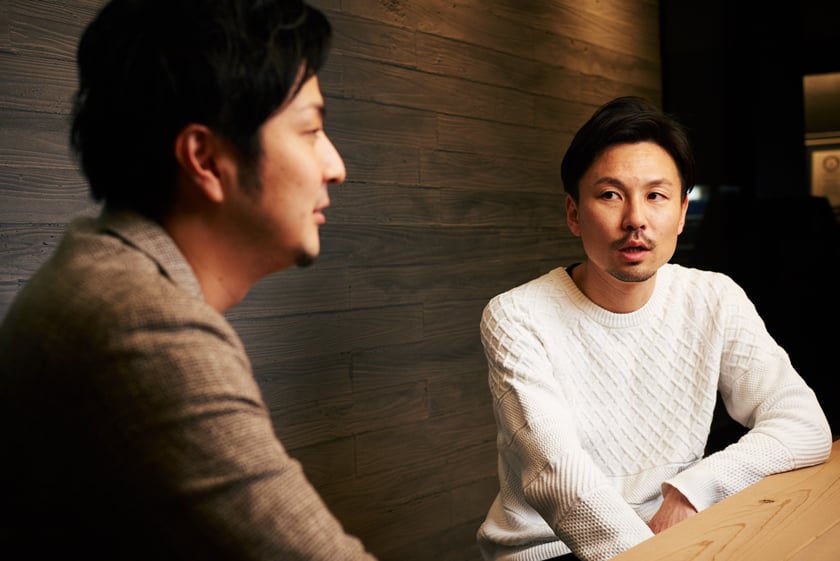 To the tournament to determine the vertex among
8,000 people with highly entertaining production
RAGE holds preliminary round for the area in Tokyo and Osaka in addition to the Grand Final. Participants for the preliminaries were thousands of people. In RAGE 2018 Spring, it expanded to the tournament to choose the top among 8,000 people.
Saigo "By holding preliminaries, local people also become famous and got featured when they won. We discovered star players by steadily continuing it. Last year, at RAGE 2017, it made the news that 16-year-old high school student, hasu won first prize at the youngest age. For the kids of the same ages, I think this is very dream-inspiring."
Otomo "I think there were hardly any domestic e-sports tournaments I've watched in the past that cared about production other than match-ups and how to show players. However, as long as we organize RAGE, we wanted to emphasize entertainment as well and devise the way to appeal each player throughly, so that the people who watch would think like ' I want to stand on that stage, too!'. Now I feel that I'm able to create the new style of e-sports gradually."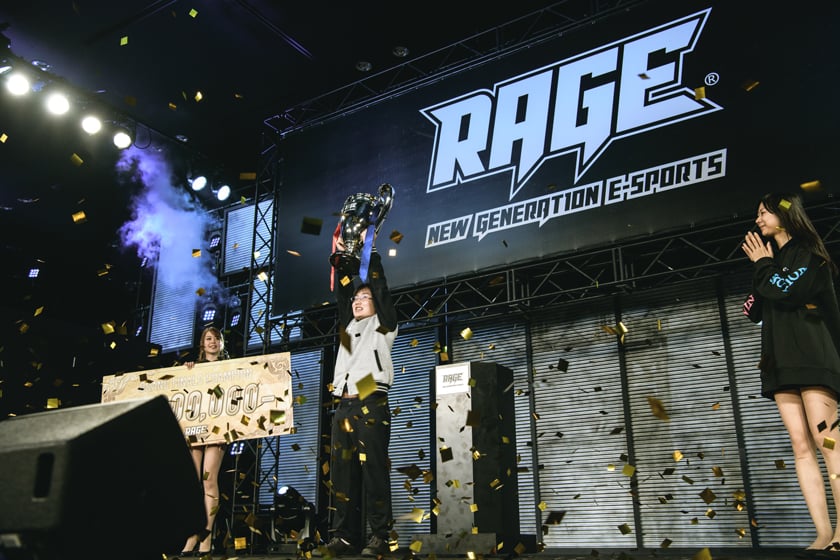 Photo by official
When Otomo formed a tag with Avex and made RAGE reborn, what surprised him first was, how they were particular about creating entertainment events.
Otomo "What impressed me at rehearsal on the day before the actual day was, on seeing some part-timer put stick balloons on the seats, one Avex staff fixed them like 'they must be arranged neatly.' Stick balloons with different colors were sometimes reveresed in color arrangement depending on the seats. It was very subtle as one may not noticed at a glance, but I felt that we should emulate that kind of inquiring mind and the attitude for event creating in detail."
Saigo "What we made a point was how to simply show players cool. How to make lighting, how to use the stage, and timing to appear. We throughly created each production. At that time, there were still many community game tournaments and not so many of them were well-directed. So as long as we were involved, I thought that's what CyberZ required us."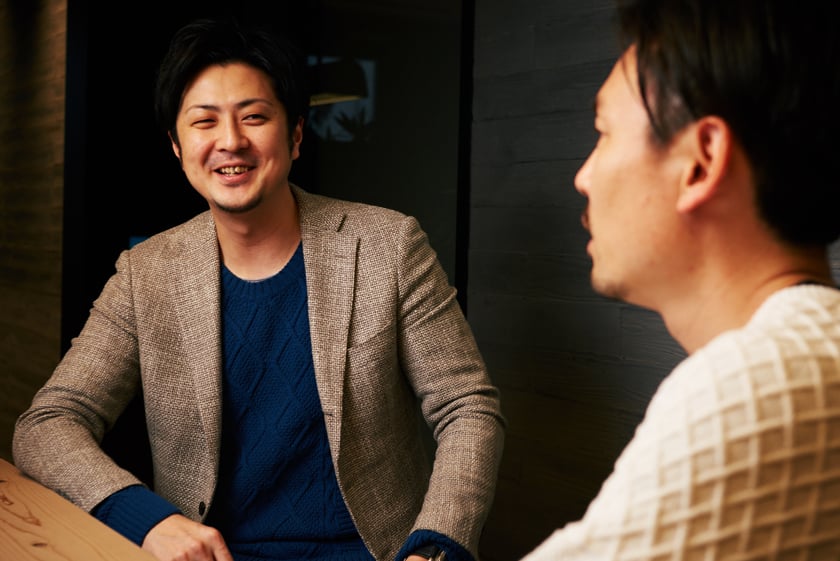 Create a new
"sports entertainment industry"
RAGE has established the position as the largest e-sports event in Japan. It surprised inside and outside an industry with the announcement of professional league in 2018. RAGE keeps expanding. On the other hand, both Otomo and Saigo look at the current hot issue "if e-sports will be played in the Olympics" in a calm manner.
Otomo "I was also surprised that e-sports related parties don't put much value on the fact if it will be played in the Olympics or not. It doesn't mean that every sports gained financially as an industry after they came to be Olympic games, or it's not necessarily equal to be an Olympic game and to be developped as an industry. Even in the world, e-sports market is still 100 billion yen market. To make it 500 billion and 1 triton, it's necessary to have leagues, tournaments, teams to participate in and players as well. I think it's more important to create 'ecosystem' like other sports have."
Saigo "Olympic is one element, and from the sales point of view, that word could be a strength. But for us, it's nothing more than that. What Avex thinks about RAGE is simply to create 'one and only entertainment'. As long as Avex is involved, I think we have to aim for the overwhelming no.1 in Japan. "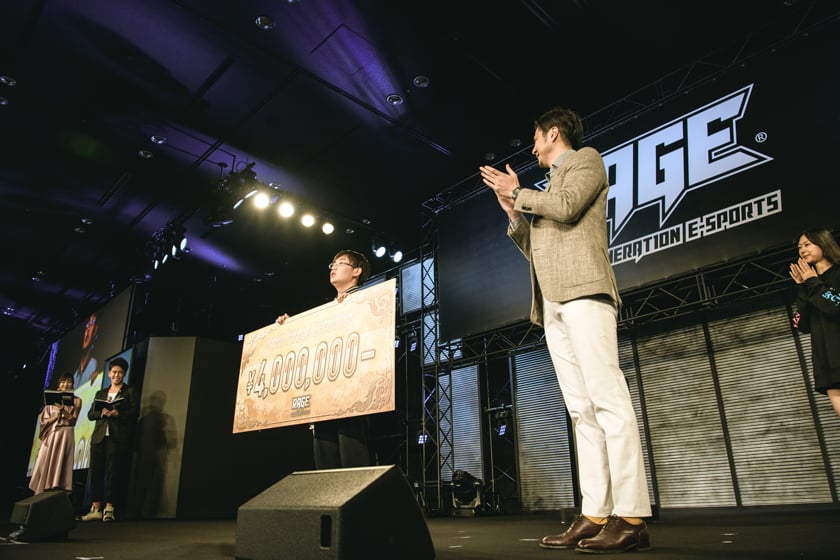 Photo by official
Otomo "Cyber Agent Group also thinks similarly. We have a value of 'there is no meaning to do anything halfway'. Business starts from 0 to 1 should accompany some pain to become a big business. As we are making the strongest tag with Avex, we would like to continue to progress in order to create a new sports industry called RAGE."
In Korea, where is now the game superpower and has many powerful players for e-sports as well, it is said that e-sports player is ranked as no.1 for young people who want to be sports players. Last year in Japan, it became a topic that 'You Tuber' became one of the top 10 dream jobs. It won't be so long until e-sports player to be added there. RAGE is not just a game tournament, but a stage that gives dream and hope to young people who forge the future. The era when it shines as bright as an Olympic will surely come soon.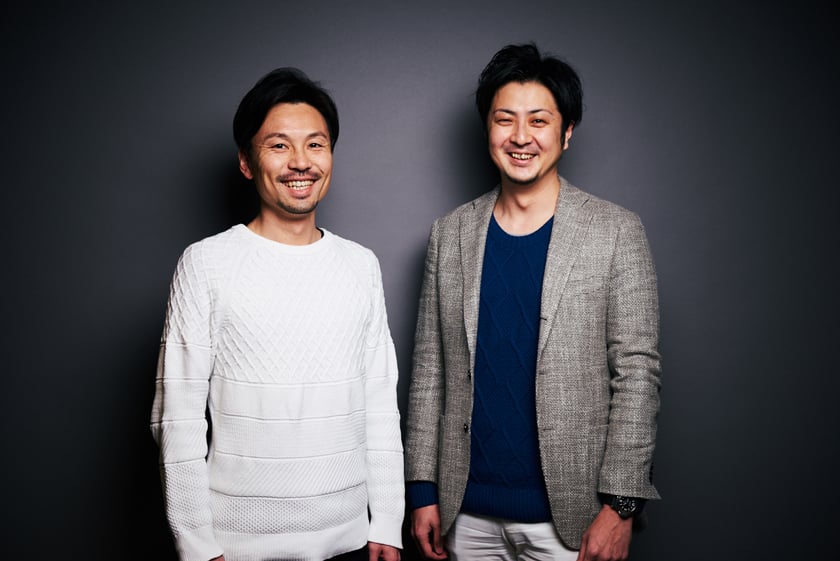 (Photo:Left) Avex Entertainment Inc.
Alliance, Local Event Production
Manager Takashi Saigo

(Photo:Right) CyberZ, Inc.
Operating officer/producer of RAGE
Shingo Ootomo
photo by Hayato Ooishi