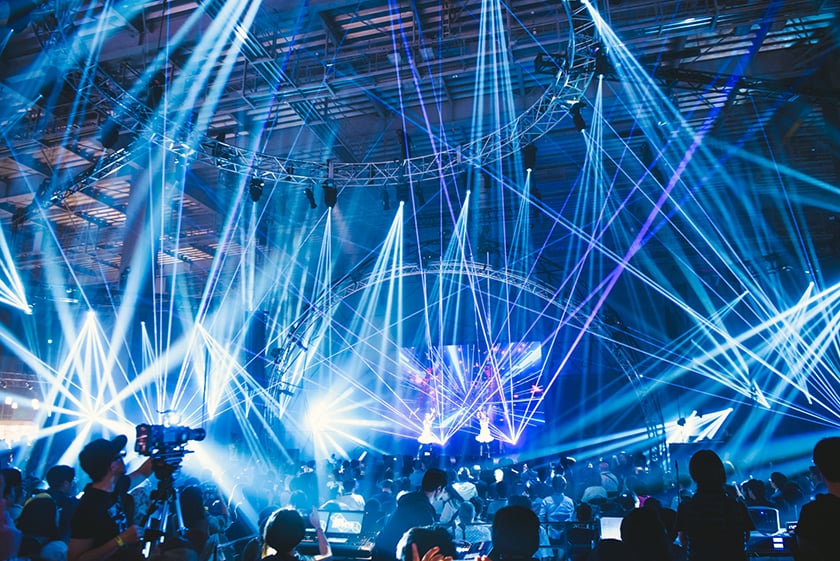 Slush Tokyo is the world's biggest Startup Event. This year, Slush Tokyo 2018 was held at Tokyo Big Sight on March 28th (Wed) and 29th(Thu), making it the fourth time it has been held in Japan's capital. This year's concept, "Breaking Barriers," brought together approximately six thousand people, including six hundred startups from all over the country, two hundred investors and loads of journalists and student volunteers. The crowd was just as diverse as the concept had hoped for, which was to do away with the barriers and hierarchies between nationalities, ages, genders, and inside of the interrelationships between startups and large corporations, domestic and foreign companies, entrepreneurs and investors, as well as the working class and students.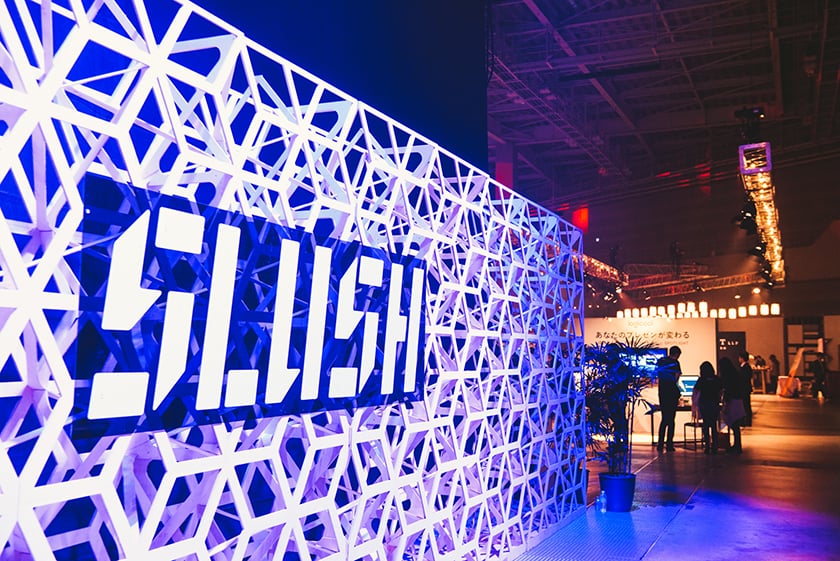 There were over fifty guest speakers, including Steven Lam, CEO of GoGoVan, the first unicorn enterprise [worth over 1 billion yen] to come out of Hong Kong as a distribution Uber, as well as Naomi Kurahara, CEO of Infostellar, a joint satellite communications project that plans to launch this year. Another unique element of Slush that demonstrates their level of freedom is their discussion corners where the guest speakers can hold open discussions with the attending general audience, not just with other speakers. They have such a wide range of booths as well, where new ideas are presented from big names like Panasonic and Soft Bank, as well as Startup cities like Fukuoka and Sendai and even universities such as Tokyo Institute of Technology. It is truly an event full of passion and innovation. This was the first time Avex contributed with not just one, but two separate booths and even a show.

Avex also produced a pre-event party the night before the first day, elsewhere in the metropolis, inviting speakers from all over the world and entertaining them with special guest performances by entertainer PIKOTARO and Shin'ichi Osawa. This cheerful display of showmanship turned out to be a very Avex way of giving back to the community. Let us now take a look into why Avex chose to participate in Slush Tokyo, while touching on some of the content of the event, and the reactions they caused.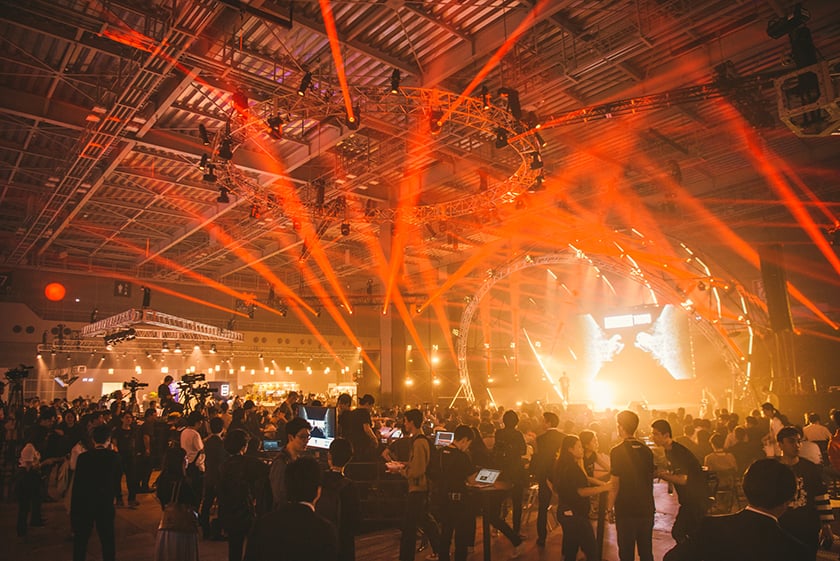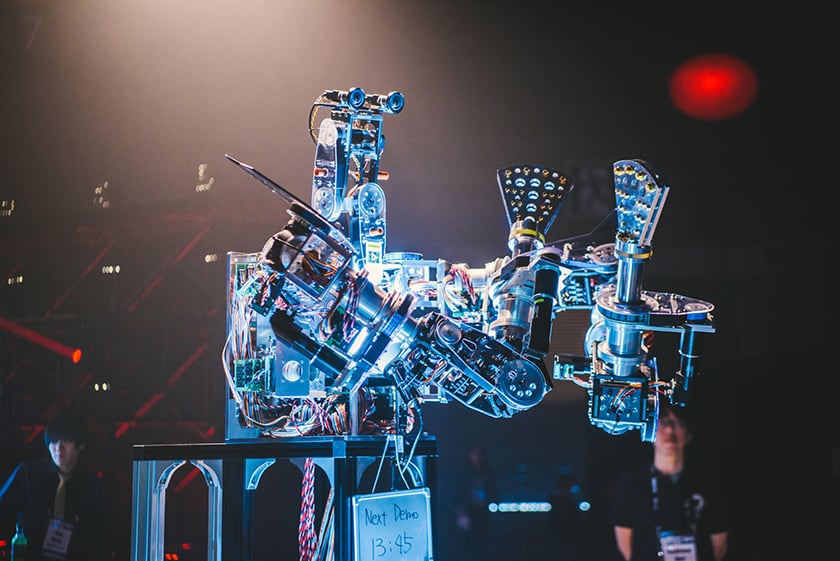 The attention grabbing Ventures Booth
— Why did Avex invest in a robotics company?
The Avex Ventures* booth stood right next to the main stage area, displaying a human controlled robot designed by a startup based in Kusatsu City, Shiga Prefecture run by Ritsumeikan University graduates. Resembling the upper half of a human body, this state of the art robot mimics in fine detail the movements of the person controlling it in real time.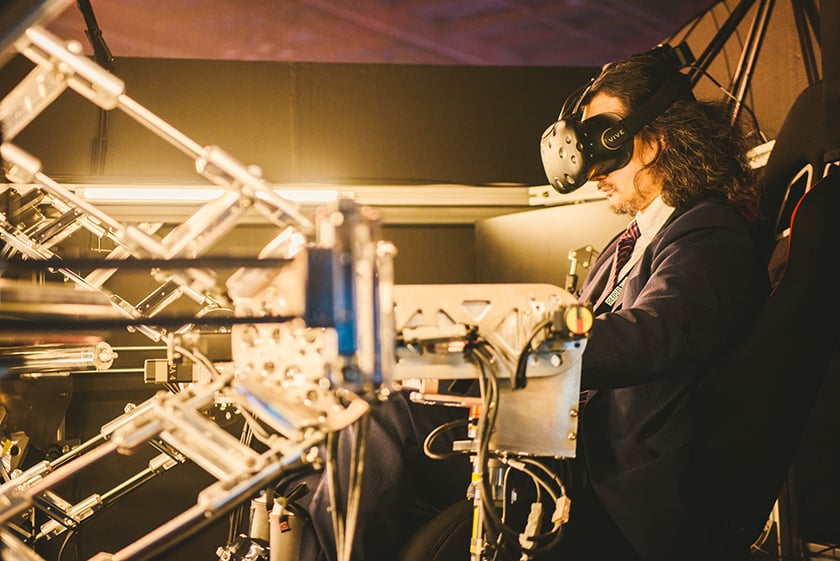 It was designed to be used in disasters and working environments where humans would not be able to work in normally, however, the detailed joint movement and freedom in strength of touch is what separates it from conventional robots. People watched in awe as it displayed its ability to replicate the karate chopping of a wooden plank. With this event still fresh in their minds, Avex Ventures chose to invest in this fusion of robot and entertainment — a previously unheard-of pair—, having seen recently the same robot used in an event called Anata no Omoide wo Nigiritsubushimasu [I Will Crush Your Memories] held by so-called "formidable idol" KYOUKA of Yumemiru Adolescence.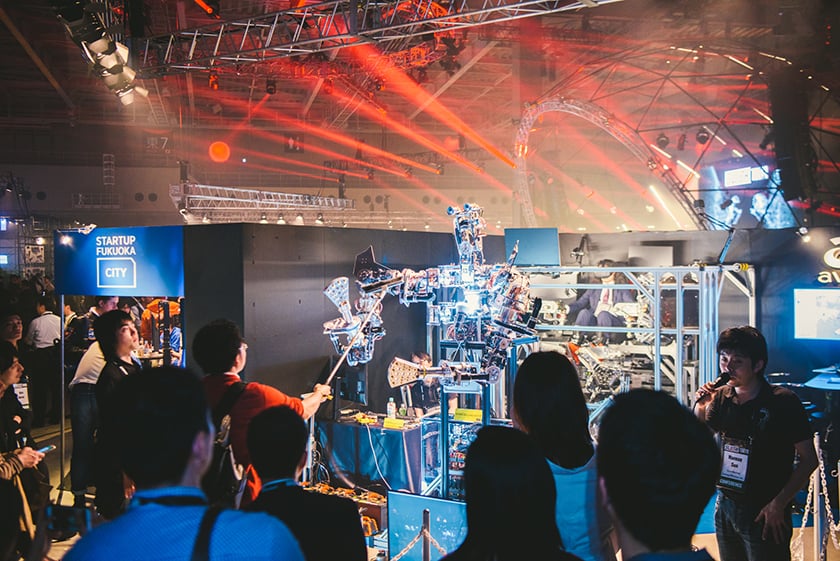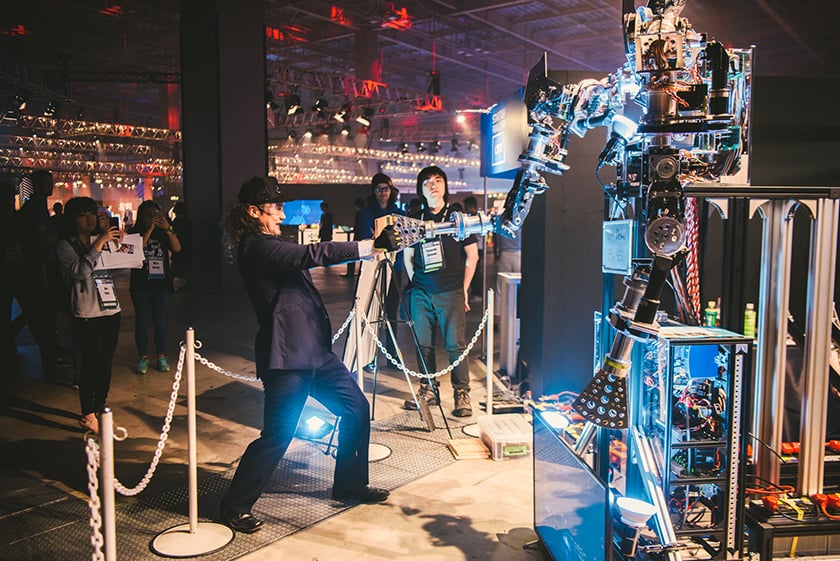 The other booth Avex displayed, was the social virtual reality service, Cluster. Cluster is a social app where users "make" their own rooms in which they can throw events, and participate in the events of other users. Users from different parts of the world can also participate in these VR events through audio chats and text chats.
Avex's investment into this robotics company allowed for a level of freedom in conferences between creators and viewers that had been previously unattainable at domestic conferences. It seems they had also caught the eye of media from Finland, where Slush was first started.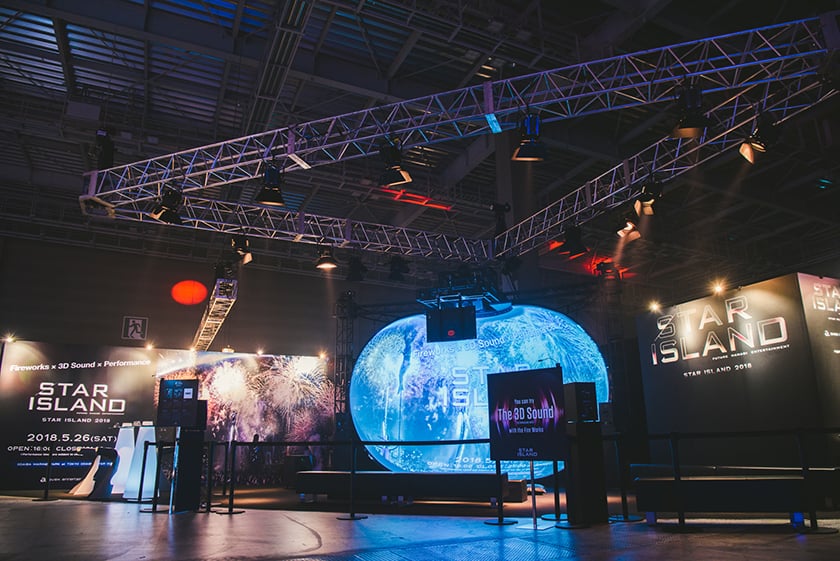 Slush's very own CEO made an offer.
See how STAR ISLAND rolls
At this booth, featuring a screen in the shape of a fireworks shell, viewers got to experience the 3D sound and concepts behind the future hanabi entertainment that is STAR ISLAND, held for the first time in May of last year. At this event, participants gathered in the lighter evening hours and enjoyed food and drinks until the show started. Once it did start, three hundred speakers turned on, filling the space with 3D sound and commencing the fantasy-like lighting, water and fire acts boasting over 100 people, and last but not least, the main event of the evening, a synchronized fireworks performance with over 10,000 blasts. Though viewers of this booth were unable to experience exactly what the real event was like, they were indeed enthralled in the display.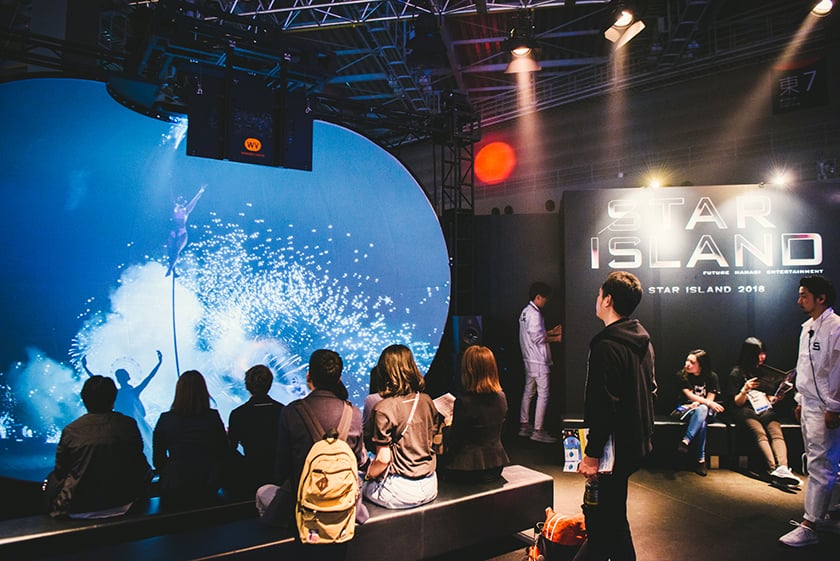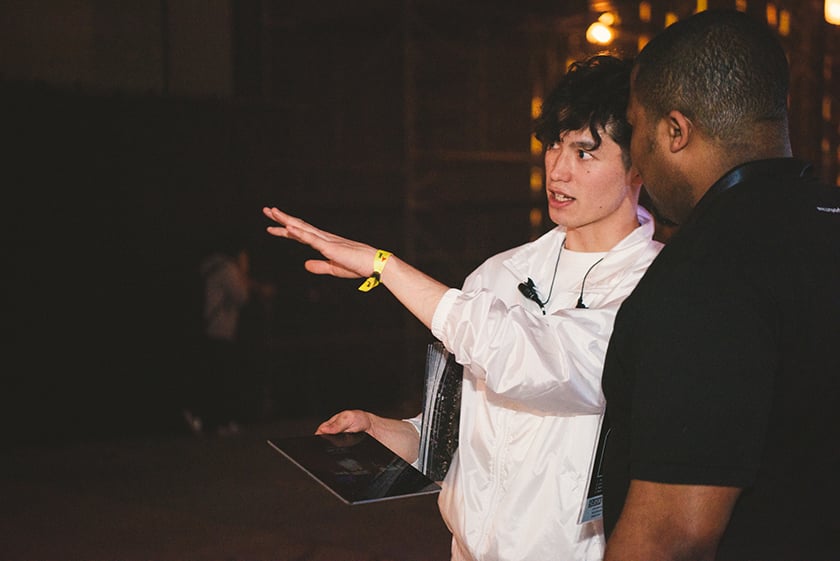 According to Avex producer in charge of STAR ISLAND, Shigeyoshi Sakamoto, a team of entrepreneurs and investors from Finland apparently took interest in the performance, showing their excitement for the idea through rich and wide-ranged discussions. He also mentioned that the decision for Avex to take part in this event lied in the fact that at Slush Tokyo, where performers, startups, journalists and overseas visitors all assemble, people tend to approach the people and teams that impress them the most.
One other reason that Avex touched on, was that they could tell that if real entertainment like STAR ISLAND could be seen as a type of platform, then various technologies and startups would be able to stand on that platform. For instance, if they did a project with a startup that works with bone conducting speakers, then the deaf and hard-of-hearing might be able to enjoy the event as well. He also mentioned that he saw the possibilities of STAR ISLAND — that it could very well become a hub for entertainment, which would help spread new tech and non-tech resources.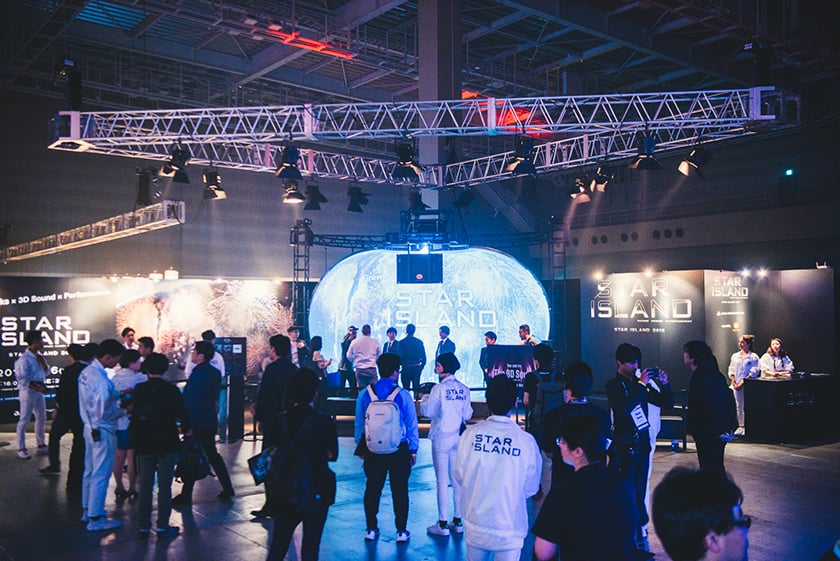 The booth was also more than just an introduction to STAR ISLAND. The video shown on the shell-shaped screen acted as an installation itself, and a way to bring attention to the charm of virtual realistic experiences.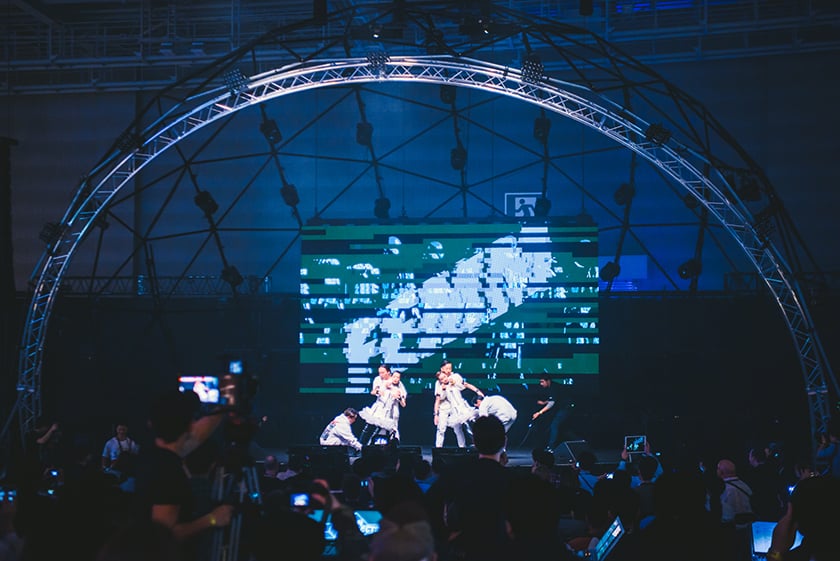 The originality shown in the surprise stage
of the manikin duo, FEMM
As time for the finale grew closer, the MC announced the start of a surprise performance — a show produced by an in-house creative team at Avex, 2nd Function. The sounds of electronic music filled the venue as staff members brought out two manikins onto the stage. This duo known as FEMM has performed for 2nd Function many times in the past and has a solid reputation from both domestic and foreign media.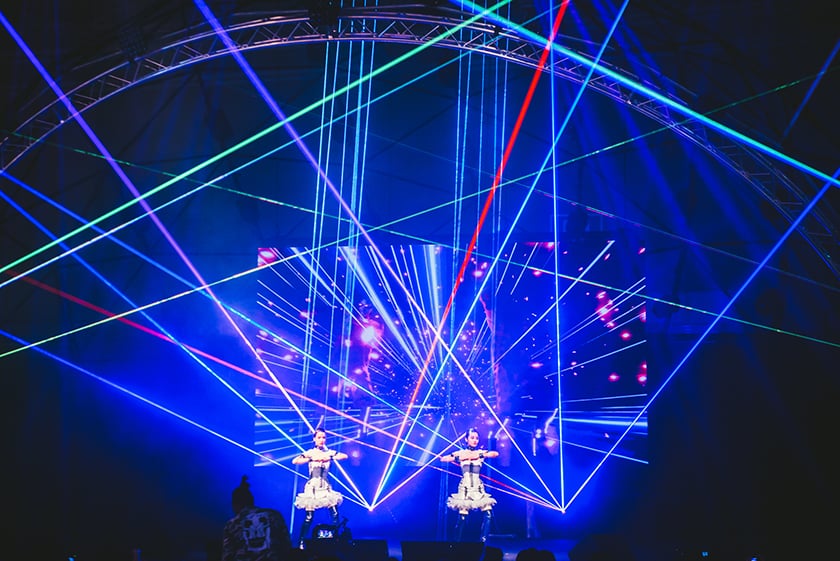 As their performance started, a wave of commotion ran through the crowd. What the audience saw next was a visual experience from a different realm that synchronized physical movements and technology. Sensors captured the duo's movements in real time which were then visually interpreted by lasers. The lasers followed their every movement in detail without mistake and the audience soon realized that the lasers were actually "puppet strings" that were instead moving the duo on stage.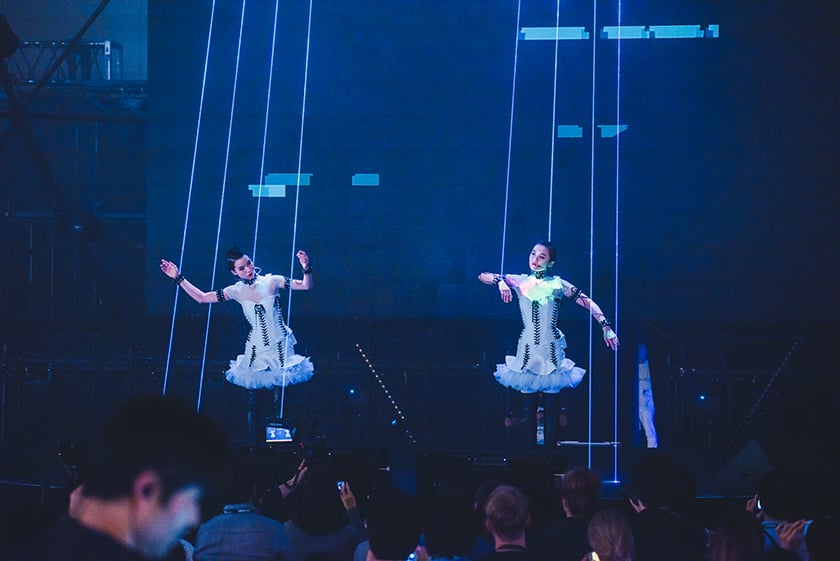 The name of the performance was "i-to." What started as a slight commotion quickly turned into full on excitement as people gathered from all over the venue to come check out the show. When most presentations were merely people talking on stage, this unique performance showed that presentations could be "shown," which really embodies the attitude of Avex's new concept, "Really! Mad+Pure." Going from the crowd's reaction, it was plain to see that EnterTech will now be an important part of future tech-type events.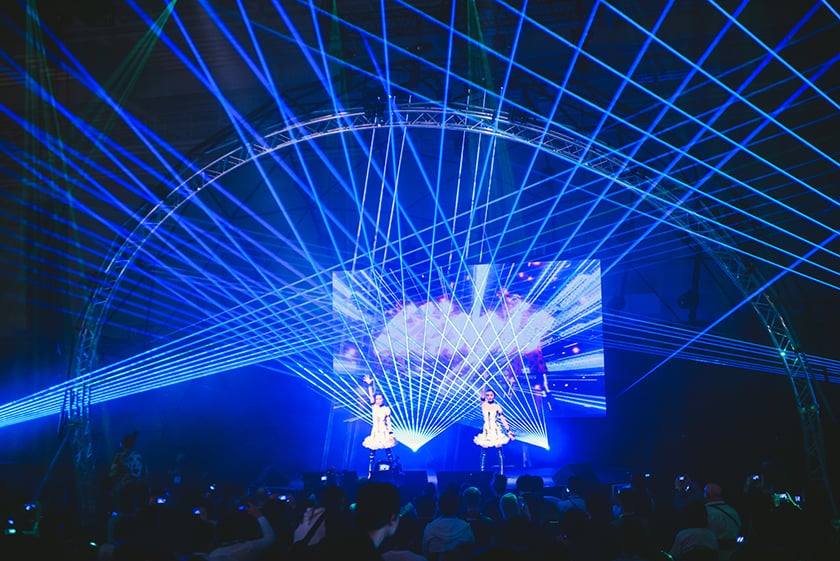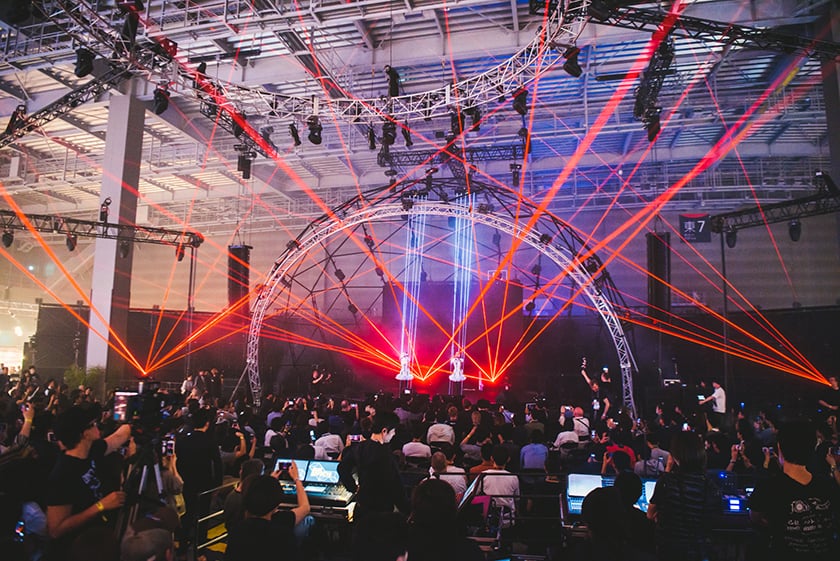 The duo took a stroll around the venue floor after the show. People gathered around to get a rare shot with them next to the robot. Many people surely witnessed the usefulness of this kind of EnterTech that expressed a different uniqueness of Japanese culture than that of Anime or idols.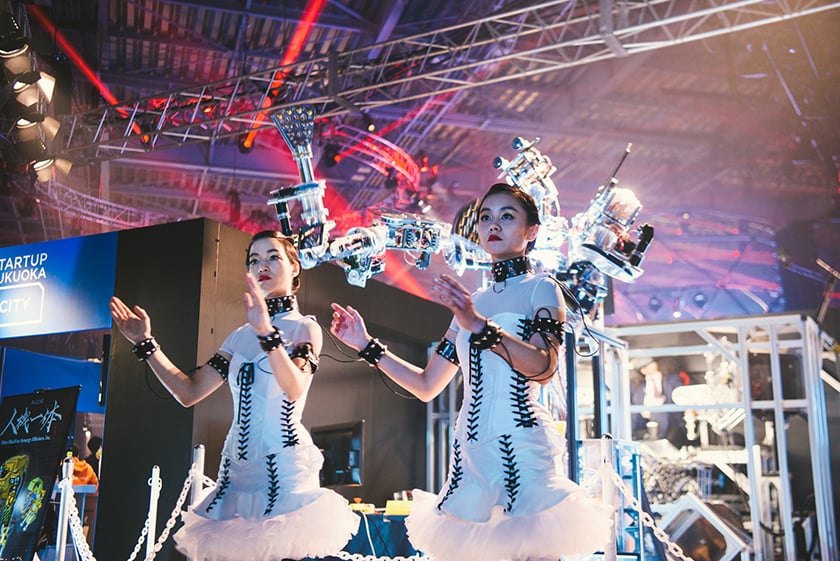 This year's Slush truly provided a lot edgy content in a way that totally ignored the status and stances of its participants, a rare happening for events that combine startups and technology. Whether the event's efforts lead directly to business among attendees or not is indeed important, however, it so happens that so was the choice of Avex, an entertainment company, to express the fact that they are collaborating with unexpected partners to a hall full of people who construct highly sensitive hardware and systems. This Slush Tokyo was also an opportunity for companies and startups to not only show off their technology, but to rethink the contents that will best utilize that technology. The near future will surely prove to provide many difficult decisions regarding what startup/tech events eager companies ought to attend.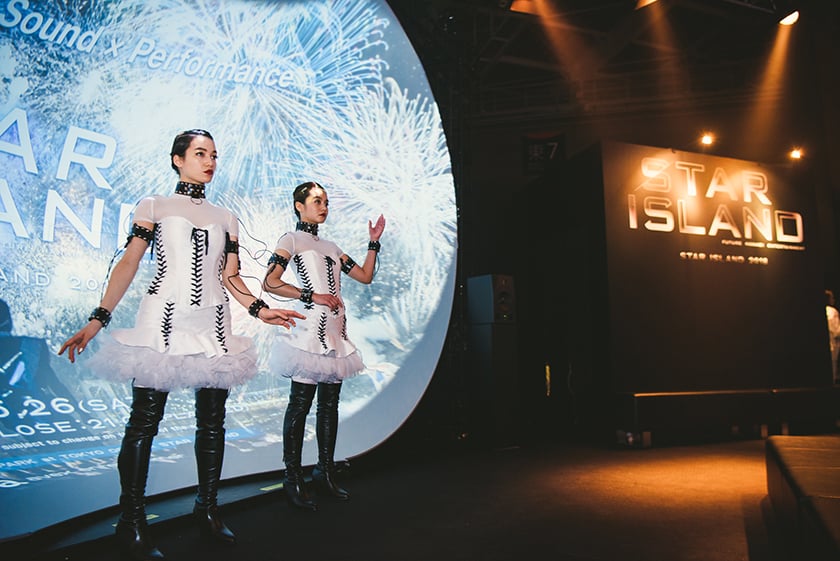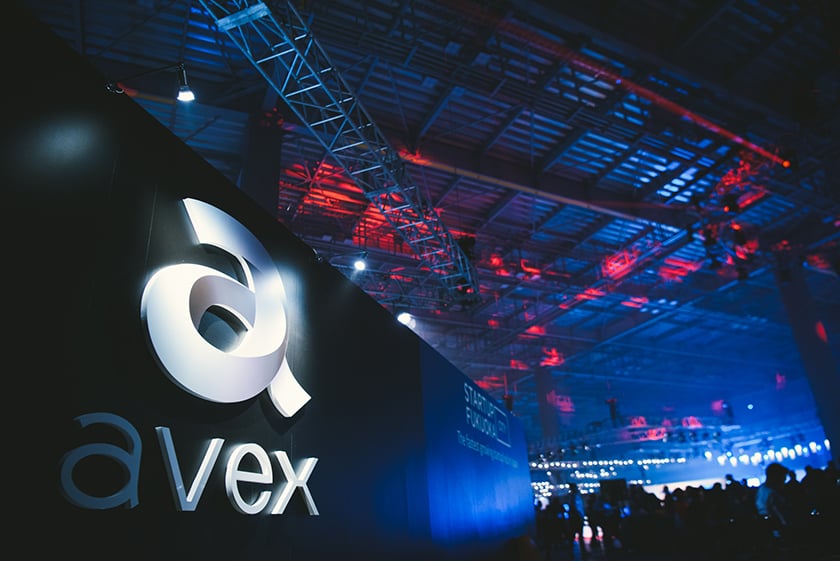 *Avex Ventures Co. Ltd., will merge with Avex Inc. on the 31st of May, 2018.