Monster festival ULTRA WORLDWIDE was held in 20 countries throughout the world and mobilized more than 1 million people in 2017. Its Japanese version ULTRA JAPAN has been established as the biggest event in Japan for 4 years since its first landing in 2014 which made waves. It became an existence to lead the scene as an unban dance music festival, and will celebrate its 5th anniversary this year. How did Avex bring ULTRA into Japan, and what did they try to bring into Japan through this festival?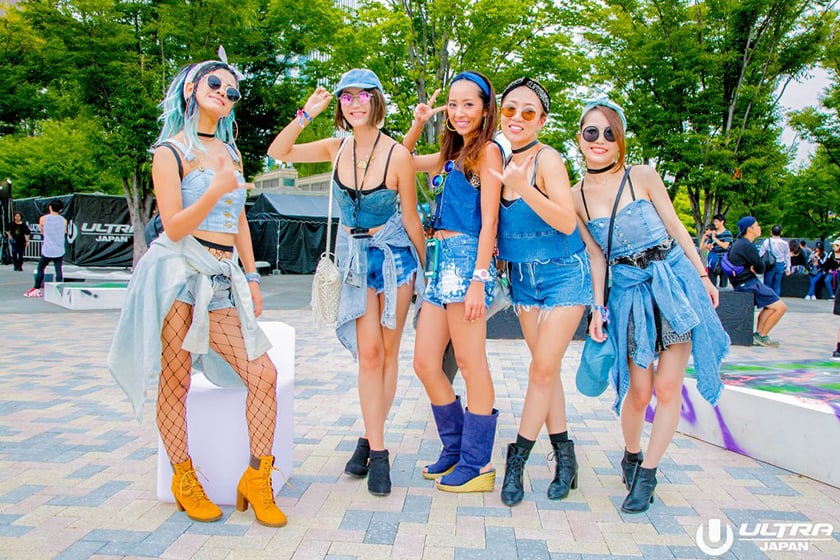 Festival which brought PR method
that made buzz with SNS into Japan
"ULTRA JAPAN's project is run as an executive committee form. These days, many young people who want to join the committee are entering the company, so we think that this is a timing to make it to the stage where those human resources can actively participate in. We are willing to take more and more new members. "
As a trigger ULTRA JAPAN has started, in Avex, there was a movement to bring entertainment that are exciting overseas into Japan.
"We had some candidates at that time, and one of them was ULTRA. It had been already held in Korea two years before, and Avex had been negotiating with the local staff for about a year, then we got invited to actually see the festival. Then we visited the festival in Miami, and decided that 'we will hold it in Japan.' That started the whole thing."
Toward holding Japanese version, we first bore in mind that "ULTRA JAPAN is a festival being spread by SNS". At that time, when the information diffusion by SNS hasn't become so common in Japan yet, it was a challenge to go ahead of the times to spread its value.
"For example, a-nation started with the concept of "festival that one can go with high heels". We required ULTRA to have those kind of cause as well. That was the part of being spread and created by SNS. So, regarding ULTRA, we didn't do any buying of various advertisements. The most important thing in entertainment live business is to sell out the tickets. Creating the situation that tickets are not available becomes an important promotion in the launch of new festival. Speaking of ULTRA JAPAN, all tickets were sold out 2 months before the first held. That was a huge success."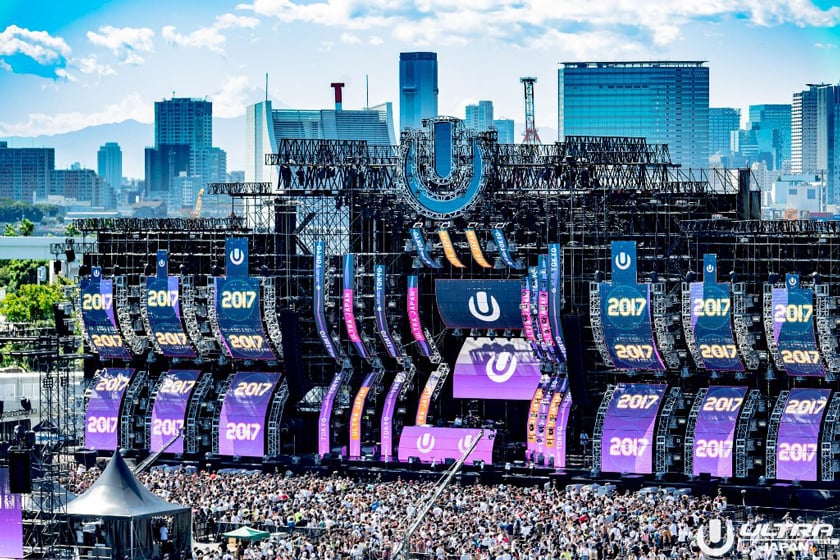 What brought in by innovation as urban /
live distribution festival
To hold the festival, it was a major hurdle to find the right venue. At that time, Avex presented several venues including Makuhari Messe, Shinkiba Park and Yumenoshima, but the ULTRA headquarter team in Miami said "No" to everything. They said, "People won't be able to play after the festival".
"ULTRA Miami is held in the center of the urban area. We were greatly inspired by such a mind set of them. It's no exaggeration to say that 99% of the reason for success of ULTRA JAPAN was that we were able to take the venue in Odaiba, which located in the center of urban area. We also valued the concept of "urban festival which can be enjoyed fashionably", so we cherished to create the image that draws a line between former festival image such as outdoor fashion, like rapping towels around the neck. This was also realized because of Odaiba. Buzz due to the tickets being sold out and the advantage of the area, those are the big factors that led us to success."
Besides, the big reason that Miami born ULTRA gained fans throughout the world was the worldwide live distribution of the event via YouTube channel that belongs to them.
"Contrary to former concerts that could be seen only by people who went there, ULTRA made the environment that its overwhelming world of view can be viewed by people around the world by live distribution. This is an event that got bigger and bigger by those people who saw it and felt "Amazing! I wanna see that!". And ULTRA JAPAN is the one who did those attempt for the first time in Japan. Even audiences record lives with GoPro and broadcast them later. Nowadays, it's not that rare that live shooting is allowed. But as a beginning, I think ULTRA JAPAN has influenced live entertainments afterwards."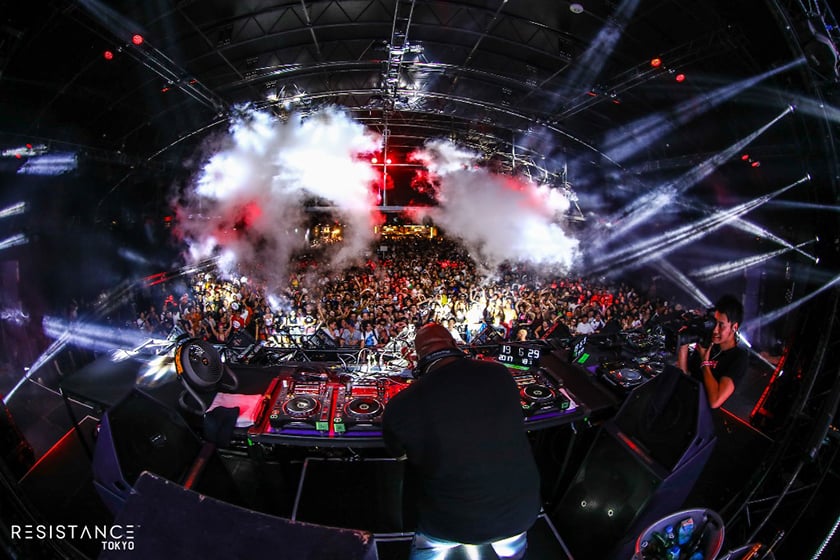 And ULTRA JAPAN gave a great influence not only
to the entertainment industry, but also to audiences
"The next year when the first ULTRA JAPAN was over, at ULTRA MUSIC FESTIVAL in Miami caused a phenomenon that unexpected amount of Japanese participated. In that way, ULTRA JAPAN has motivated Japanese to pay attention to overseas entertainment, I guess. I think that JAL sponsors us because they value those part of us."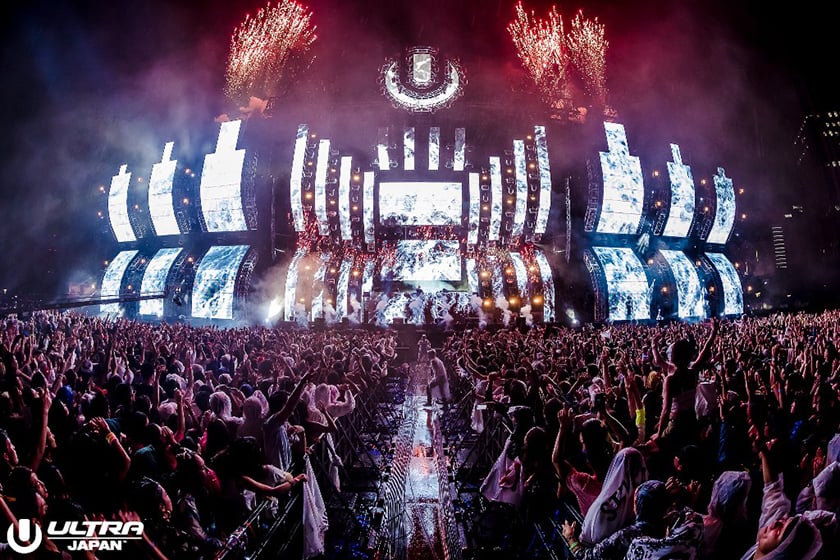 Deliver from the core to the mass,
utilizing know-how Avex has accumulated
ULTRA JAPAN will celebrate its 5th anniversary this year. In 2018 when the ULTRA headquarter Miami also has a milestone of 20th anniversary, there will be expected unprecedented excitement.
"We will think what kind of essence to be added from now on, but as Avex, now is the timing to think about making many young people who don't know about ULTRA JAPAN visit. ULTRA JAPAN is highly recognized by the people who reached the age of 20 around the first held year, which means, people who are currently over 24 years old. On the other hand, I guess it's not so popular to the younger generation. There are not only dance music DJs but also variety of artists appear on ULTRA JAPAN. For example, we had Underworld and 'suiyōbi no Campanella' last year. There are a lot of ways to have fun, like chilling out from the daytime, enjoying fashion and such. But it could be seen as an extension of clubbing by young people these days, so we are willing to call more attention to early twenties this year. I believe that if they experience ULTRA at their sensitive stage of life, it can change their lives afterwards."
The attitude of this event is, "ULTRA JAPAN is not an event brought for music lovers". "I want to see the world more!" "I want to change myself!" ULTRA JAPAN is an event to trigger those kind of feelings.
At the same time, the idea of "for what reason Avex was born, and what made it bigger" makes the core of making ULTRA JAPAN.
"Originally, Avex is the company which brought Eurobeat from Europe and made its living by dance music. Avex celebrates its 30th anniversary this year. We earned the license of ULTRA at the timing of 25 years. There is also a thought that "We want to re-energize Japan with dance music". At the same time, Avex has an advantage of strong sense of balance that spreads the music to pop music with the dance music at the core. In point of delivering dance music to the mass as well without losing core advantage of dance music, ULTRA JAPAN has a living know-how that Avex has cultivated so far."
These days, people get less experiences to be taught how to play by older people, and tend to take media's story on faith instead. However, once you experience the openness and enthusiasm of ULTRA JAPAN, you will know the significant difference between the information appeared on the LCD screen and those you saw with your own eyes. In those meaning as well, there is a tremendous impact for young people if festivals like ULTRA JAPAN firmly settles in Japan as "culture". I see the cause to hold this event as Avex there, and at the same time, I feel its resolution as a "culture maker".