On May 22 (Tue), BiSH succeeded BiSH "TO THE END" one-man live at Yokohama Arena which mobilized 12,000 people, the largest capacity in the group history. This time, with comments after the live from WACK CEO, Junnosuke Watanabe, Avex Entertainment Inc. Ryo Akasako, and BiSH members, we seek future prospects. In addition, we will review the strategy on the immediately sold out of Yokohama Arena's performance, the catchphrase from the debut and so on, and reconsider the great progress of BiSH.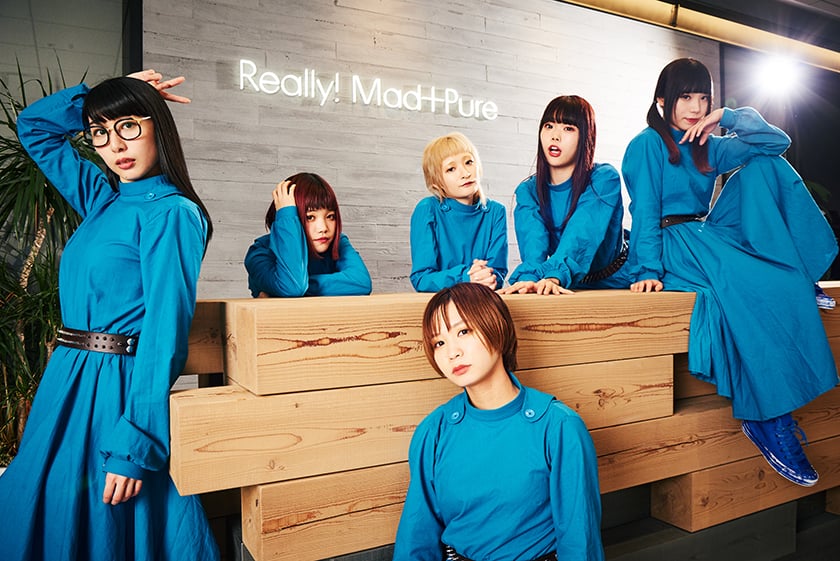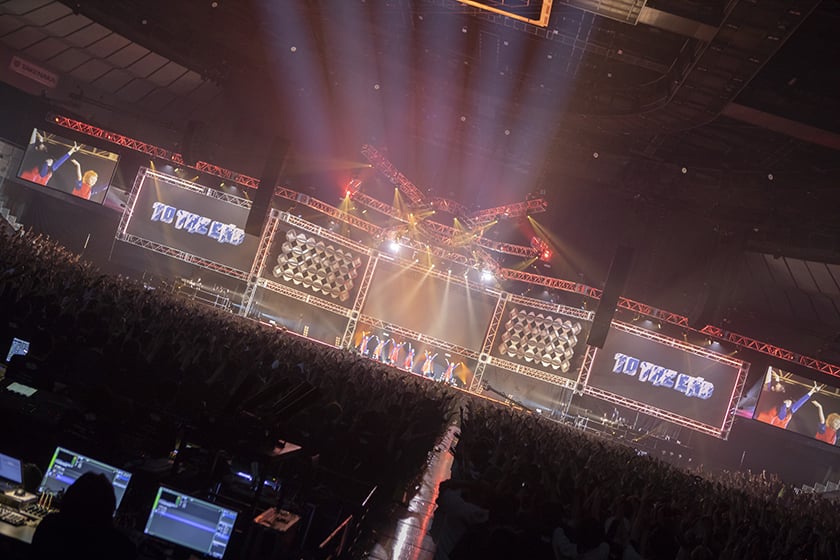 The feeling of the members
who ran through one-man live at
Yokohama Arena
The impression of Akasako after the Yokohama Arena performance was that "BiSH is really strong on milestone lives and big stages". According to his words before the live, "The only thing we can do is to fill the venue, and from there, it will be member's work", it will be up to their live performance whether they will have more fans or not. So it means that they have easily overcome his expectations.
Also, while the next national hall tour was announced during the live at Yokohama Arena, Watanabe said that "We are conscious of the situations where the more common layers are easy to see".
Cent Chihiro Chitti is representing member's opinion. "I hope to stay the same BiSH in the hall or in small live house. From now on, I hope we can be the existence beyond genres more than now, so that people who like bands, idols, pops etc. can coexist in their own ways of enjoying." As well as the previous commentary, she expresses a solid stance.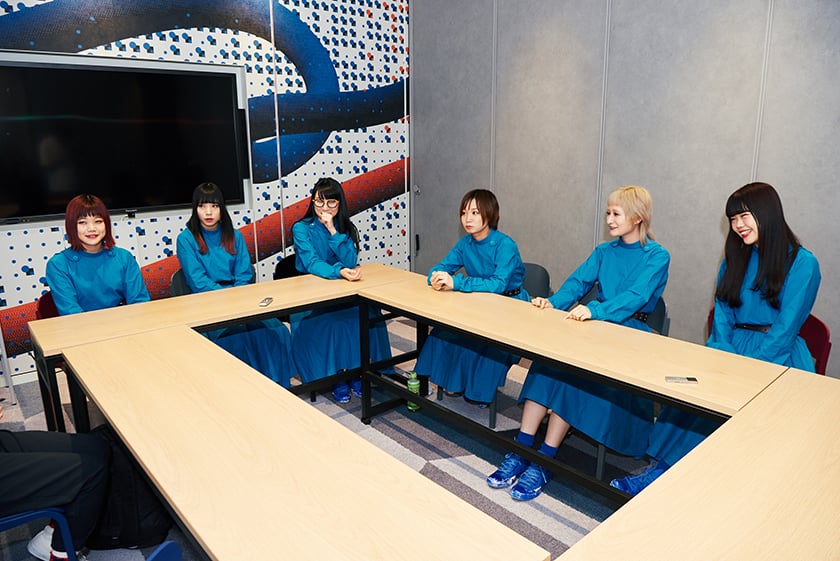 In addition, as an episode to understand the character of each member, "Aina The End gave a letter to each member. As she gave us just before leaving the dressing room, I read it, and headed for the stage while holding back tears," Lingling revealed. In retrospect, Aina The End asked the Cleaners at the end of the live MC, "Did you have fun? Have you listened to the songs you wanted to listen to?". Her pride and prowess as a professional naturally oozed out. In addition, Ayuni D gave a frank impression after the live saying "I'm going to finish exposing my weakness as it is, and I have to show a cool appearance from now on."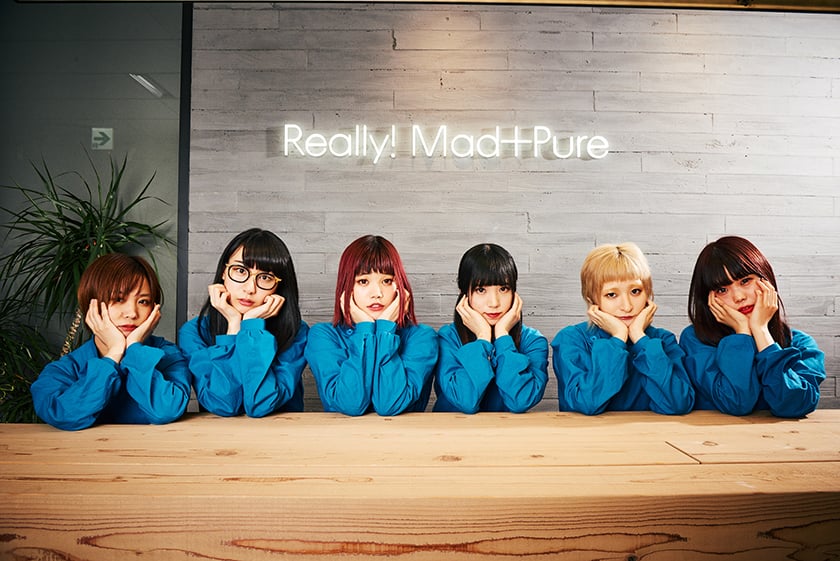 Strategy of
"punk band without instruments"
and experience supremacy
On the day of the Yokohama Arena Live, Fender and BiSH collaboration model guitar "Fender televcaster Thinline 'BiSH' " started sales on orders at the Natalie Store of pop culture news site [Natalie]. The punk band without instruments collaboration with world guitar makers is an extremely amusing fact, but the product itself is a masterpiece produced seriously by Kenta Matsukuma (SCRAMBLES) who is in charge of music of BiSH.
It can be said that it has been developed to such an exceptional collaboration because the stance of BiSH is that of punk band more than the punk band with instruments. Watanabe originated a catch phrase on the occasion of their major debut. Although it was originally a "new born shit idol", he says that there was not so much a strategic meaning to change it to "punk band without instruments".
"Everyone says like 'what is that?', but meaning is born by continuing saying 'well, it's a punk band that doesn't have instruments'. Not exactly as the saying 'The name expresses the body', but I start to feel like that. " (Watanabe)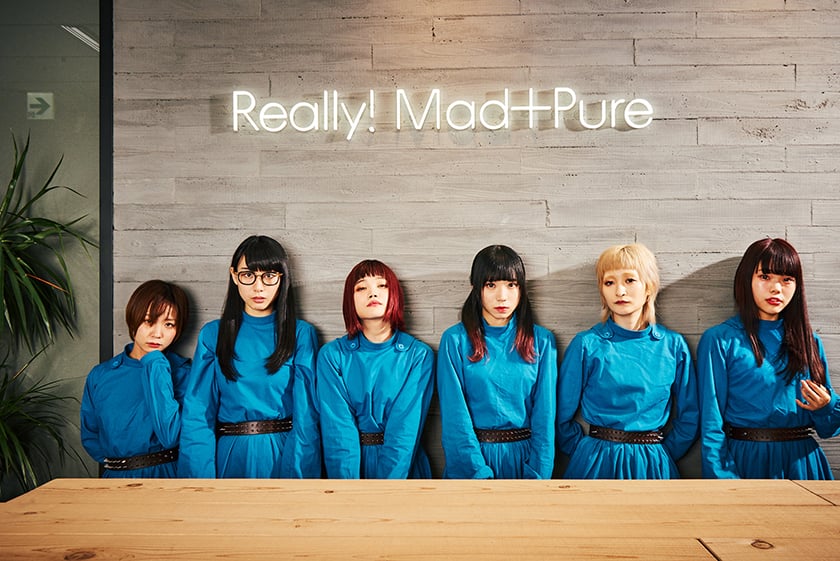 Regarding the method of promotion, they say they have made good productions with sufficient budget from the first single in the Indies era.
"At first, I think that their image of catchpenny was strong, so in order to convert it to artistic nature, we spent money properly when we needed. We were conscious to convey the goodness of tracks more than anything else." (Akasako)
The songs which reflect the past that experienced painful experiences or, if anything, six members who originally had dark characters (broody or gloomy personalities) are real. However, their perfection level have reached various listeners, including band lovers. And every time, the single's MV boasts an outstanding quality such as unexplainable content or a large scale location (for example, the location of "My landscape" is so called "Graveyard of the Airplane", Mohave desert in California State, USA). Keeping artists image in this way is one reason that BiSH creates an unprecedented presence.
Also, about live delivery of the lives, both Watanabe and Akasako are the supremacy of real experiences at the venue.
"Because there are many people who are satisfied with the live delivery, I'd like them to experience the situation on important lives." (Watanabe)
"I would like to follow up properly for those who couldn't see it on the spot. I'm doing my best, like every time I edit the video the next day after the live and upload it to YouTube immediately. I think that you will understand when you watch videos, even though I was hurry, I planned to make them cool every time. Honestly, I think it's more effective to show the video immediately than to show live delivery. " (Akasako)
This time as well, the live image of "HiDE the BLUE" was released on May 24 (Thu), two days after the live show. In addition to the fact that this song was first shown on this live, a wide range of people are interested in the current BiSH, and it marked 290,000 playbacks in a week. We would like to pay attention to what measures they will take in the future to cause buzz.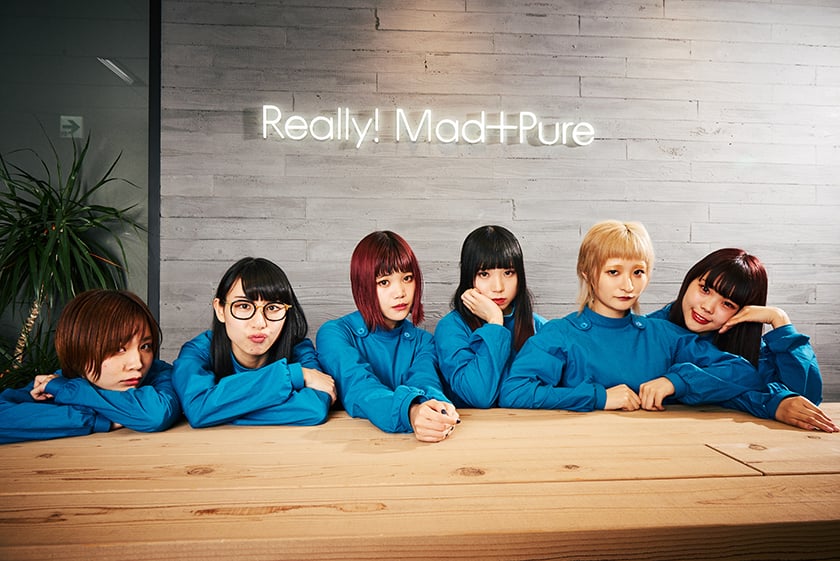 Also appeared in Rock Festivals.
The future of BiSH increasing its presence
Regarding the announcement method of this Yokohama Arena performance, they also adopted the method that produces the maximum effect. When they first appeared on "Music Station" on December 1 (Fri) last year, they lifted information.
"I told that it would be interesting if we release information at the spot and play emotional images that make viewers feel the story of BiSH so far. I think that it was the greatest thing that we got the 30-second CM frame from the company and let it flow there. " (Akasako)
It was an image that looked as if it was linked to the program on which BiSH appeared, and it also played a role, attracting TV viewers sympathy. Then it resulted in Yokohama Arena performance sold out in one stroke. It is also an evidence that Avex's internal momentum is growing.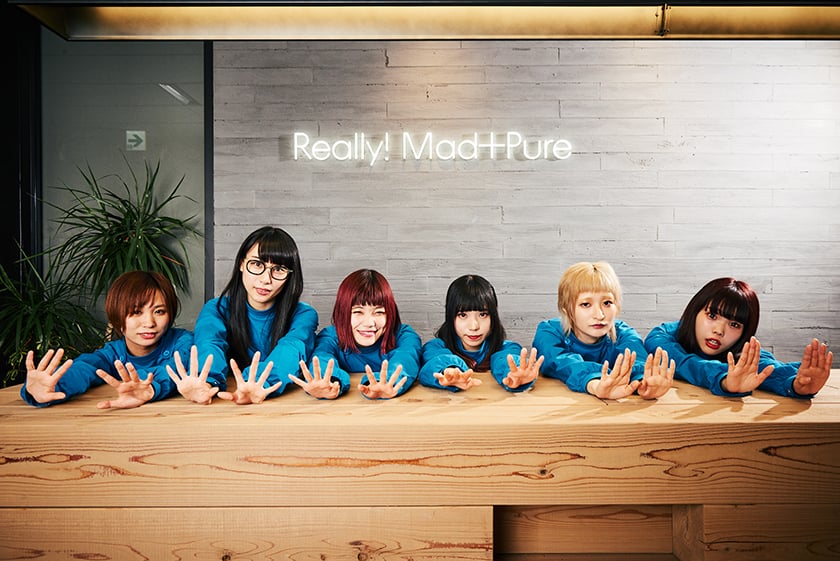 In addition, this summer, their appearances have been declared in full scale rock festivals, including ROCK IN JAPAN, SUMMER SONIC, RISING SUN ROCK FESTIVAL, WILD BUNCH, MONSTER baSH. They already had a presence even at the spring festivals, but how the BiSH will be welcomed by the audiences of rock bands lining up would be one turning point.
"I also think that the target layer is rock fans, so I think we can present to the audiences there for the first time. Lives are always like that, let members sing good songs and have good performances. This year we got a great number of bookings, so I think it's a good opportunity for us. " (Akasako)
They are appealing to rock fans in the summer festivals, and now they are planning to appeal to layers other than those who visit the live houses and festivals by the hall tour from October.
"In the current trend of the era, by all means, the risk of being over if it stops is high. I think that I don't want to be proud too much, and I think what's required will become even bigger. " (Watanabe)
Nowadays, not only rock and hip hop but also other genres have diversified. And rather than the genre, listeners are impressed by the core of what is expressed. At least the general listeners of pop music would be like that. Among them, how big will the presence of BiSH, "the punk band without instruments" be?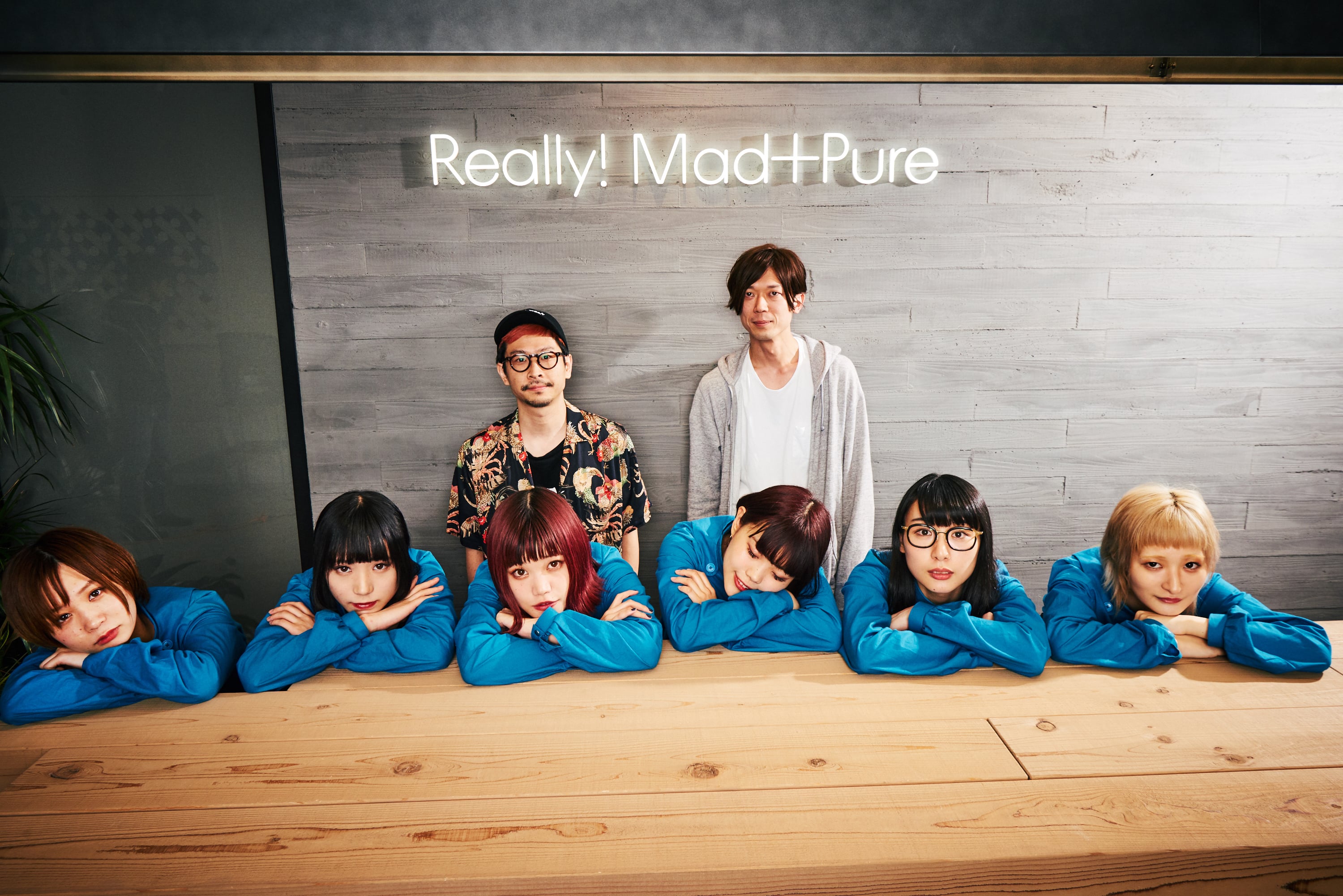 (photo left rear)
WACK, Inc.
CEO
Junnosuke Watanabe

(photo right rear)
Avex Entertainment Inc.
Music Label Division
Creative Director's Group 2
Ryo Akasako

(photo from the front left)
Momoko Gumi Company / Ayuni D / Cent Chihiro Chitti /
Aina The End / Hashiyasume Atsuko / Lingling