On May 22(Tue), BiSH succeeded BiSH "TO THE END" one-man live at Yokohama Arena which mobilized 12,000 people, the largest capacity in the group history. This time, in addition to the live report, we will deliver the interview of WACK CEO Junnosuke Watanabe, Avex Entertainment Inc. Ryo Akasako and members of BiSH, as a verification of the Yokohama Arena performance for the BiSH team as a first part of the series. In the second part, we will explore the possibilities of the future from the the vision after Yokohama Arena performances and the growth strategy of BiSH, which is breaking through the girls group's fossils and continuing a good progress.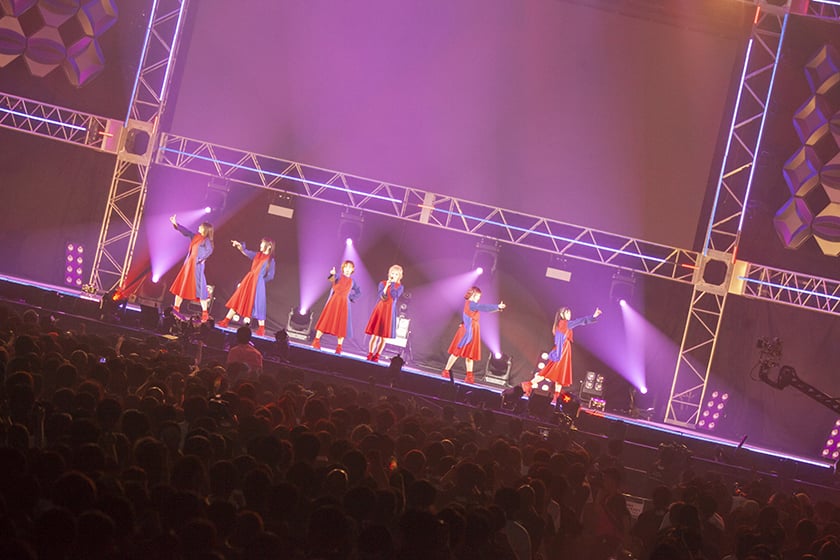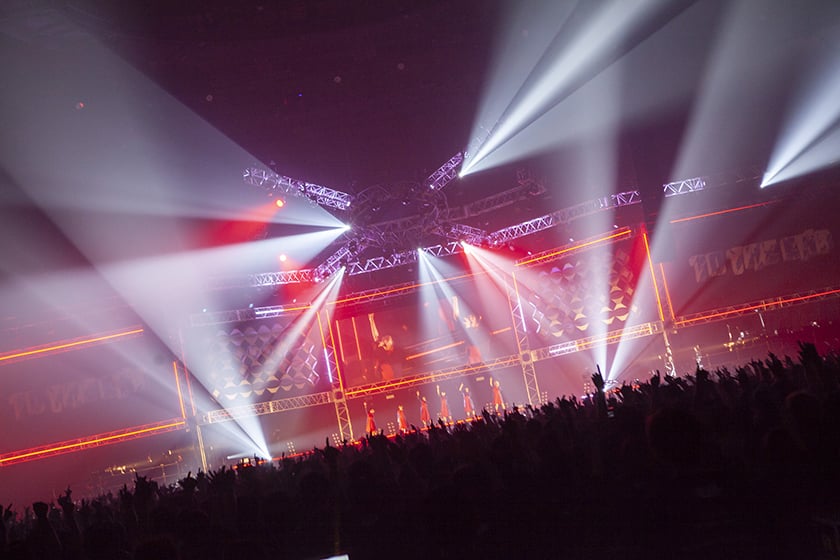 12,000 Cleaners (fans) gathered.
Completed the task and push forward.
A few months after winning the tickets, the fans who were eagerly waiting had a high rate of wearing "IDOL T-shirts", and it seemed that there were many fans in the 10 to 20's. Fans interacting with each other as seen in rock festivals were also seen. The Yokohama Arena before the performance was close to that of the rock band. When the venue filled with 12,000 people from the arena to the top floor of the stand seats darkened, Hollywood's action movie-like member introduction video was displayed on the screen, and both male and female fans called the name of the members. Following the announcement of "Cleaners, are you ready?!" (※ Cleaners = BiSH fan's designation), members appeared. From the opening song "BiSH – Hoshi ga Matataku Yoru ni (In the night the stars are blinking) -", they sequentially performed upper tunes at a stretch.
"Start dash. I think that going with all efforts from the beginning is our task." (Hashiyasume Atsuko) That task she said was completely cleared up.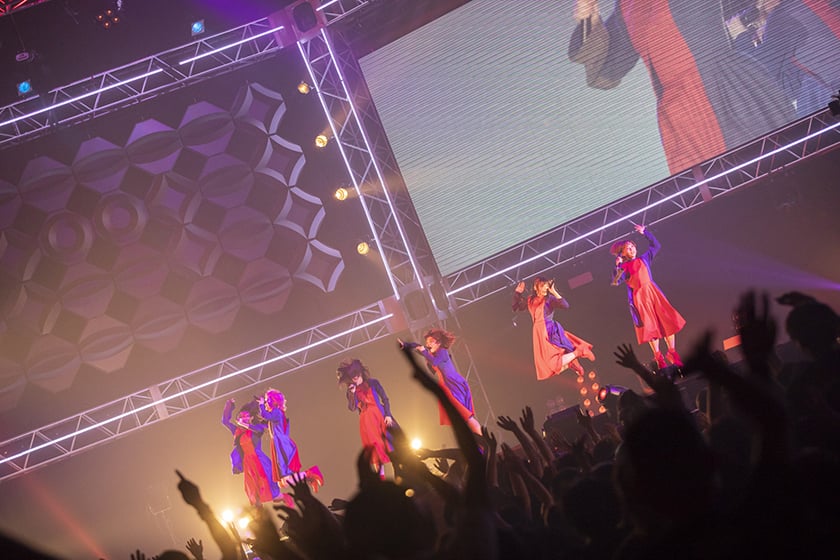 In addition, the brisk melody of "HiDE the BLUE" from both A side single "Life is beautiful / Hide the BLUE" released on June 27(Wed), which was performed for the first time on the live, appealed to the whole venue with a choreography. The another "Life is beautiful" is also a medium tempo, and so to speak, it was a new challenge betting "Can BiSH get through in the middle of J-pop?". However, singing of six people, including Ayuni D's lap tone part, was also worth seeing.
"As for 'Life is beautiful', we got a MV composition chart and the story was there, so we made choreography for the first time along that. I wish that people who liked 'Life is beautiful' by seeing MV think like 'ah, there is some link.' by seeing live. I think it's a new way to enjoy lives, so I want everyone to see it soon. Ayuni is dancing pretty well, and she's getting very good so I'd like you to see her."(Aina The End) I think her aspirations were also digested.
That Ayuni D showed a sharp dance even in a block with succeeding hard rock tunes such as "GiANT KiLLERS", "MONSTERS" and "OTNK" etc. as well as soft tunes with medium tempo. Every time she showed her sharpness on the screen, tensions of audiences went up as she seems to be quiet with not expressing much emotion.
I felt that she had achieved something more than the goal "I want to be able to dance as the audiences can see more emotion" (Ayuni D).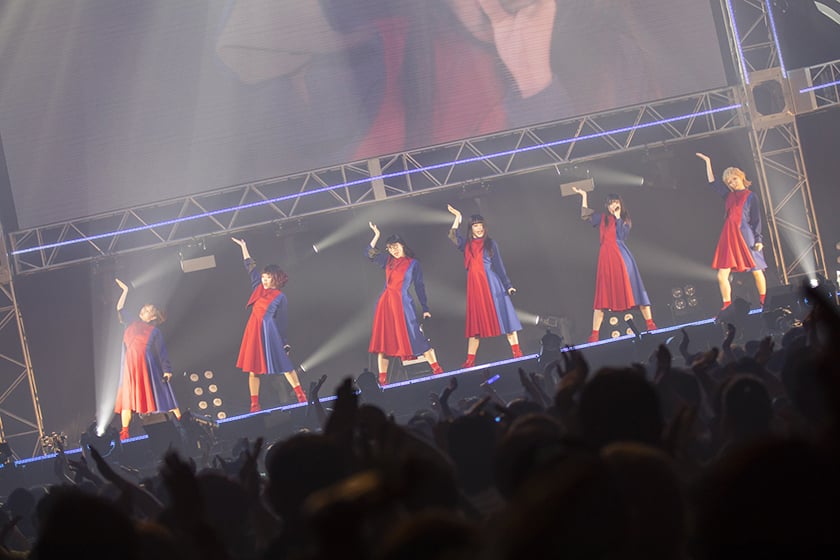 BiSH shows, straight game as performers
A block that conveyed messages and the merit of tracks such as "Ikitete Yokatta to Iuno nara (if you say you are glad to be alive)" and "Promise the Star". From the middle to the second half, when I realized that the first-time audience who would be going to become a "Cleaners" got caught up in the stirring whirlpool as well.
"I feel like people who are getting to be Cleaners, or even who only know the name of BiSH are coming quite a lot. I hope people like that will try to find out BiSH more from the Yokohama Arena or they would like to become a real Cleaners. "(Momoko Gumi Company). In this live, even to the first-time audiences who are increasing as the capacity gets bigger, BiSH has brushed out more with the direction to raise the calorie as performers by further refining their accumulation.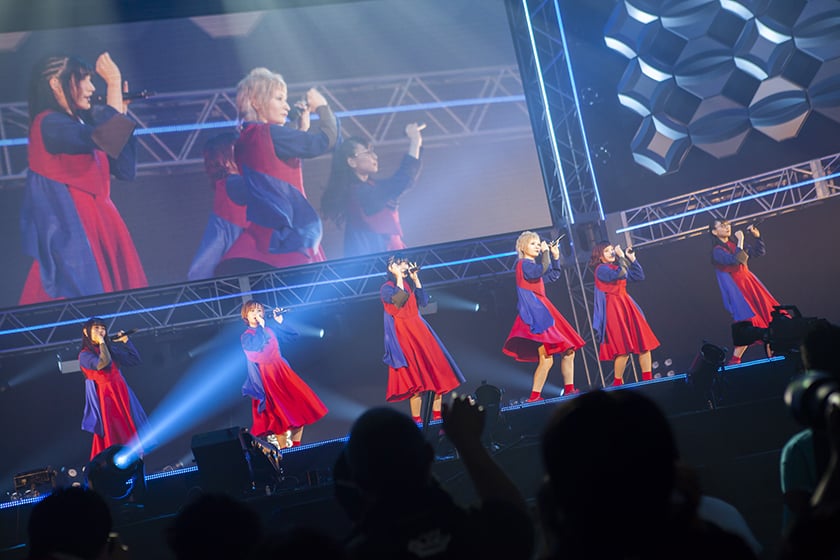 Members themselves were strongly conscious that this live would be the stage to win with their own bodies. They sang the main part of 21 songs almost nonstop, danced, and sometimes ran to the flower road extending to the stage right and left. It can be known from the remark of Cent Chihiro Chitti below.
"I want to make the day that I can show our way of lives to everyone there, I want to make that kind of live. BiSH doesn't have any musical instrument, right? Because we don't have them, compared with other bands, I think that there is no weapon other than dancing and singing as hard as possible on stage. I don't think there are any people who can fight over various genres like idols, bands, and pops etc. right now, so BiSH wants to become that kind of existence. So in any place, I'd like to fight with our own way. " (Cent Chihiro Chitti)
The only blond hair in the members, Lingling who had changed into a punk and edgy visual, had already made remarks looking ahead in advance as she said in the live MC as well. "The Yokohama Arena was a place where my favorite idols graduated or used on an important day, but we can do our tour finals, so I think it's amazing to be able to pass as a passing point."(Lingling)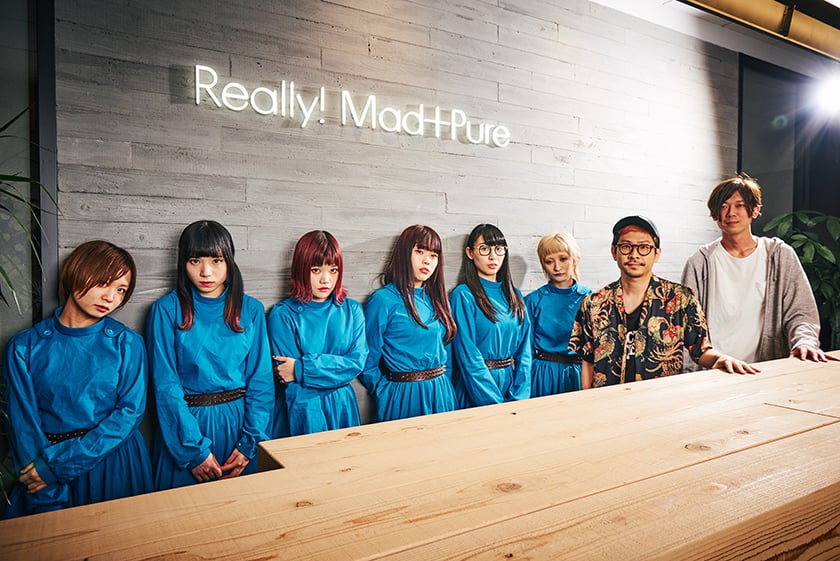 Held at the site of BiS dissolution.
What is the "TO THE END" position?
On the other hand, what was the visions of the brain, Watanabe and Akasako?
For Akasako, the Yokohama Arena was a place of dissolution of the former BiS, it was a place where he experienced the magnificence of Watanabe's work.
"At that time, I certainly thought that I wanted to do it once again with Mr. Watanabe. He remembered the e-mail I sent to him, which said "I want to work with you again if there is an opportunity", and he asked me to. So, the artists often say something like 'Budokan is especially memorable', but I don't have any such things. However, there is such a feeling only in the Yokohama Arena. I could redo in the venue where even BiS couldn't fill up, with Mr. Watanabe and BiSH, and the tickets were quickly sold out. I'm looking forward to see that live." He talked about the significance of "The Yokohama Arena of BiSH".
Also, as BiSH is nowadays no longer as a catchpenny but as an artist, and their serious performance, lyrics to attract sympathy and highly completed musicality are being evaluated, how does Watanabe position this the Yokohama Arena this time?
"I don't think there is such a brand new thing, but more than that, I want people who have been seeing BiSH for a long time to feel the growth of the members. I'm thinking about something that makes people who come for the first time also feel 'BiSH is indeed amazing'. Speaking of stage, we are thinking only of extreme straight things. Therefore, I think that it will rather become a mental theory after this. I think it's kind of a mental theory that how much we will convey our thoughts to the people behind, or tell the end-person 'I think this way'." (Watanabe)
I want to change my life. An expression style that fights with their weaknesses and complexes and exposes that way of life. In addition, the choreography by members themselves, the choreography and lyric messages that fit their personalities. For today's teenagers who live in a stuffy world where friends are also kind of monitoring each other, and for fans (= Cleaners) who can sense their feelings, it was proved by the Yokohama Arena Live this time that there were many people who resonate with BiSH' s stage where girls are kind of fighting each other. Of course, some listeners might be enjoying more casually. However, as Watanabe says, the expectation that "I think it will become a mental theory in the future" is likely to develop into a phenomenon resonating with the times.
The catchphrase "The punk band without instruments" has begun to deepen meaning beyond initial expectations. In the second part, we will review the comments after the live, advertising strategy or BiSH and so on.