Manager is a producer who can do
anything depends on the way of thinking
Before worked as a manager, I was involved in music publicity, such as often visiting TV and radio stations. I started the management job in 2011. In the beginning, I was in charge of misono, Ai Marutaka and such, and I've been responsible for Rina Kawaei since August 2015. In most cases, I've been in charge of female talents.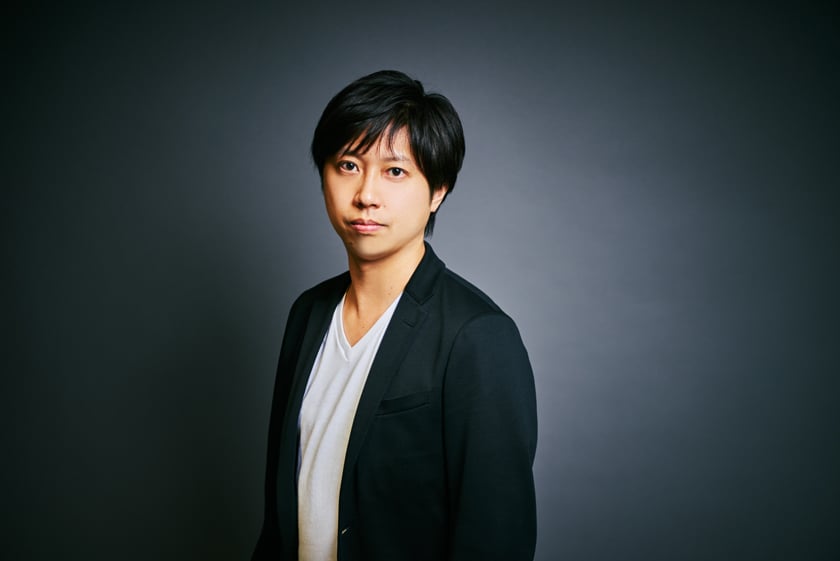 As I was doing publicity before, managers was always close existences for me. Since their job seemed tough to me, honestly I didn't want to do it. As I expected, right after I started working as a manager, I found it difficult to make my own time as my schedule depended on the talents.
However, I found it more difficult how to face the talent. They are also human beings, so there is chemistry, and not everyone can get along. Willingly or not, we had to meet everyday, even right after we didn't go well. That's what I found it most difficult at the beginning.
In that way, I think it's a job that one shouldn't have too much of oneself. After all, person (= character of the talent) is the product, and our job is to make that person (character) popular. So personality's conflict shouldn't be the issue, and there shouldn't be my own will either.
People may think that the schedule management is a main job of the manager's, but if it's so, any people can do this job. Our job is simple. Take job for the talent, improve their value and make them more popular.
Now I feel that "manager is the strongest". For example, suppose there are young people who became to be a manager even though they wanted to do some musical work. If the talents that they are in charge sell, they can release CDs, and issue magazines and books as well. Manager have to do everything, but at the same time, they are allowed to do everything, and they can do everything.
In general, it's considered that manager's job is tough, but it's the same to any other job. I want to underscore that, there are some specific joy as a manager that one cannot obtain in any other job. Depending on the way, manager can be something like an assembler, or a producer as well.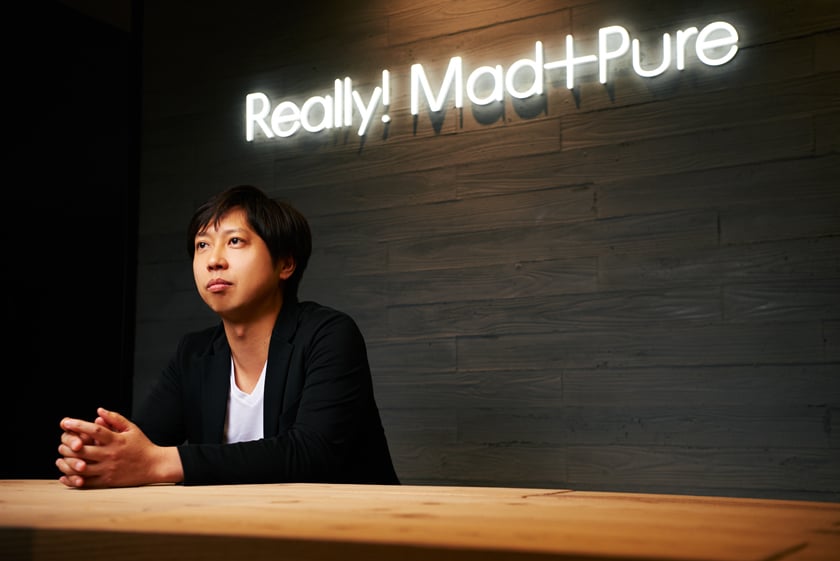 What's important is, to establish
a concept and convey it persistently
Speaking of when I started working as a manager, for example, even Manami Marutaka started as an Avex's first gravure talent, she didn't really get any offer at the beginning. It's also hard to have too much work and not to have any holiday, but it's rather harder and tougher to spend time without having work. Still, I was very lucky as Marutaka was a nice person.
That made me think that it would be appealing if we can convey the image gap like "looks like a gal, but warm at heart" to the public. Luckily, she got an offer of an appearance on "London Hearts" from TV Asahi. They had this project that to find dropped contact lenses, and I felt like what I thought and what the public felt coincided at that time. Since then, Marutaka's popularity got improved.
From that experience, I learned how it's important to firmly establish the concept and appeal the person's charm tenaciously. If we convey it persistently, someone will surely use the talent, and their charm will be conveyed to the audiences. It's not only to the public, but also to the internal staffs. Thanks to many staffs who encouraged, she got an appearance on "London Hearts". It was a pleasure and was also interesting to obtain an appearance through steady marketing activities and to experience the situation that the concept I established and the reaction from the public after the broadcast coincided.
On the other hand, as Marutaka didn't have that great figure, honestly I only had the concept of "nice person" at that time. But I think it made a big difference that I accepted any kind of job with that concept, made her meet various people on site and let people know the strength of Manami Marutaka.
First thing that I care about when I start to be in charge of one talent as a manager is, to be seen as one person before as a manager. Including common things like not to lie or not to hide anything, it's very important that you don't do anything superficially. If you mistake the introduction, they will see you with skepticism and it would be a start from minus instead of zero. Interesting thing that I noticed is, since talents are people who had been chosen among many people, they have extremely keen eyes to judge people.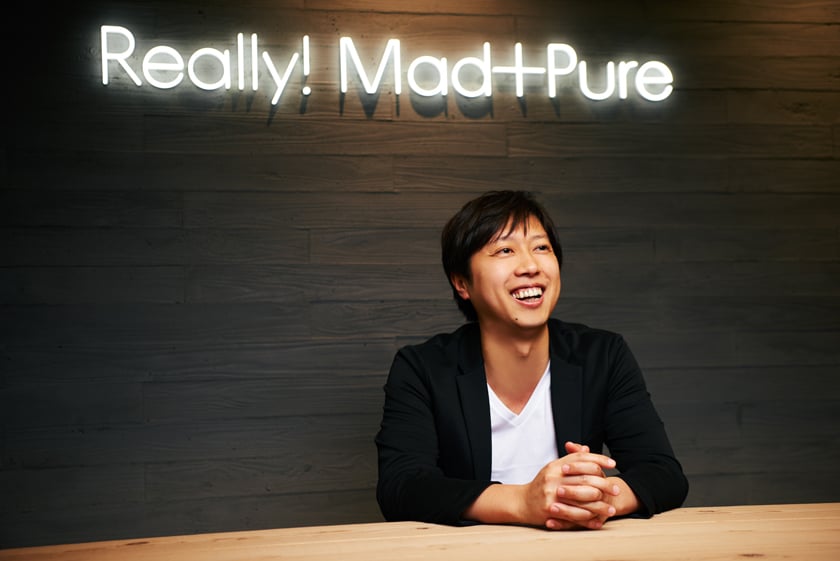 Establish trustable relationships by
taking works rather than acting obsequiously
At the beginning, I really couldn't get what kind of person Kawaei was. When I started to manage her, as she was kind of a girl who tends to close her mind agains people, she didn't quite open up to unknown adults, which meant me. I was afraid of unknowingly growing her mistrust, so I was very careful on that point.
So what I became conscious of was, how to simply and solidly do the manager work. I barely talked about my private life, and she did the same. Also, I didn't give her too much "flattering" feeling. Instead, I thought that it's necessary that I gave her the sense of security first by doing my work properly.
I guess we barely had excessive talk including travel time for about a year, as everyone was surprised. I just proceed my work properly in a straightforward manner. As a result, I think it worked. The work came to proceed little by little, and I saw Kawaei started to change at some point. It made me feel that she started to trust me if only a little.
I try to make sure not to be too close to the talent on site. When I were too close, they wouldn't feel very comfortable talking, and I want them to communicate with other talents and staffs. Then, they got along with technical staffs like cameramen and sound engineers when you notice, and I like that. I don't like it very much that managers guard their talents too much and advertise them around like "this is our xx". I think it's necessary to have some kind of "gap" like letting them alone on site.
Also, what's the most important as a manager is thankfulness and modest attitude, that's everything. One should never forget to thank people including company that gave me this field, internal and external staffs who made all opportunities, co-stars who support us and technical staffs on site. Thanks to those people, the talent who I'm in charge can work properly. That would inevitably make me keep the modest attitude. Honestly, this is quite "ordinary" thing. And the current good condition of Kawaei is because this "ordinary" mind between me and her matches naturally, and both of us can approach the work that way, I think.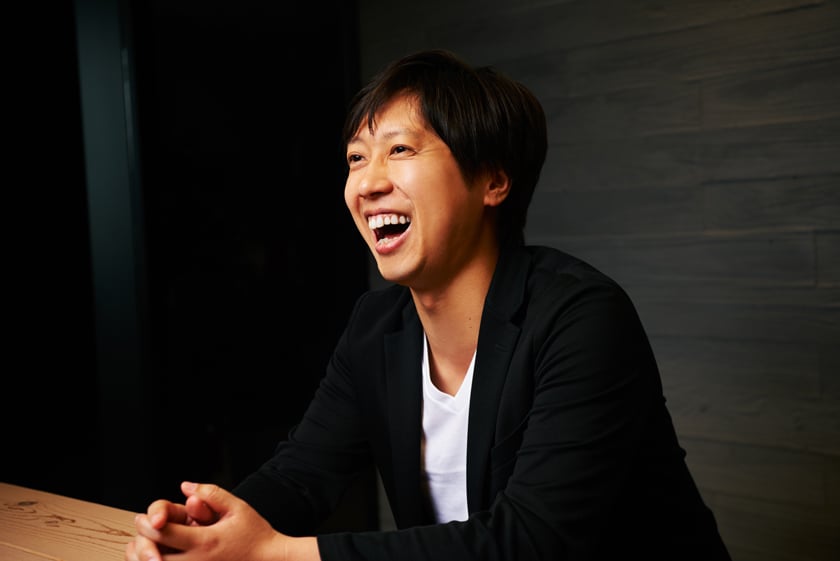 Avex Management Inc.
Actress Management unit
Chief Producer Shigenori Sasaki
photo by Hayato Ooishi