"Mindfullness," a concept that leading neuroscientists claim to reduce stress and improve concentration, is being implemented in the big name enterprises of Silicon Valley and fields such as education. In recent years, there has been a world trend of applying things like yoga and meditation into one's daily schedule so as to improve and make best use of one's physical and mental health. Amidst this trend, the world's only large-scale Wellness event of its kind, WANDERLUST 108, will be held in Japan for the first time on June 17th at the Yokohama Red Brick Warehouse. The core team of producers of the event, who have also handled such events as STAR ISLAND, ULTRA JAPAN and RAGE, is Avex Entertainment's very own, Shigeyoshi Sakamoto, Mikiko Sakuramata and Naoki Ikushima. In this article we will explore how this new project impacts users and society as a whole.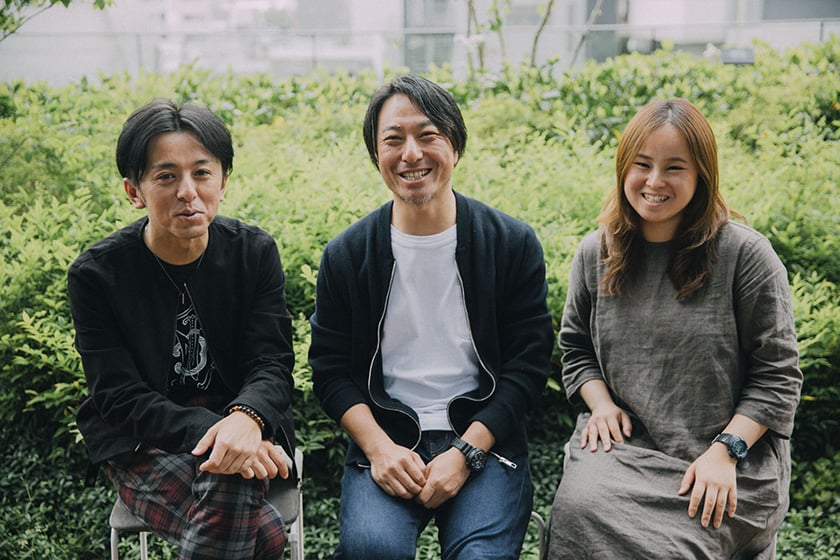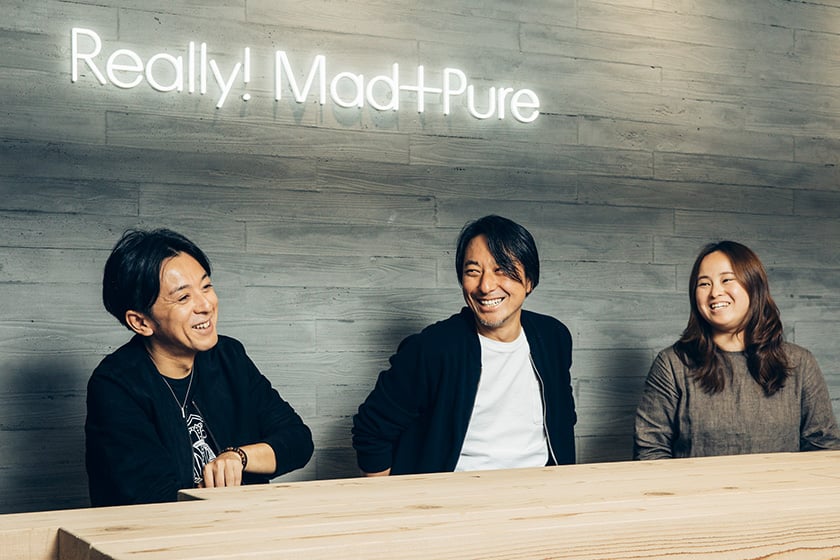 More than just a marathon or a Yoga event.
I want to make something that stands out!
"As the consumerism of physical action (as opposed to the consumption of things) gradually increases in today's market, I thought that merely providing entertainment — a pre-existing extension of everyday life — in the form of a lifestyle aiding event, would be a tad boring," explains Sakamoto. "I was looking around, wondering what might be the most interesting thing to make use of our company's project resources, and I realized that yoga has a pretty large market. I came across a video about a music festival that was collaborating with WANDERLUST and thought that it seemed interesting and that it was right up Avex's alley. I flew straight to Los Angeles to check it out and ended up having negotiations with the founder while I was there."
WANDERLUST is comprised of a five kilometer run and a ninety-minute Yoga and meditation session. What interested Sakamoto — who has a lot of experience in outdoor events — was the mind-nurturing aspects. "As far as running is concerned, it's pretty hard to top the Tokyo Marathon. But with Yoga in Japan, there really wasn't any other event out there doing anything 'out there'," he says. Yoga lovers, with a population of about 16 million, spend most of their practice at home or in small circles. Maybe they would enjoy taking that experience outdoors and in a large scale. Sakamoto had foreseen that if the event were to become well known, that it would not only move branding along, but he would be able to commercialize it with Yoga, as well as the Wellness market, in sight.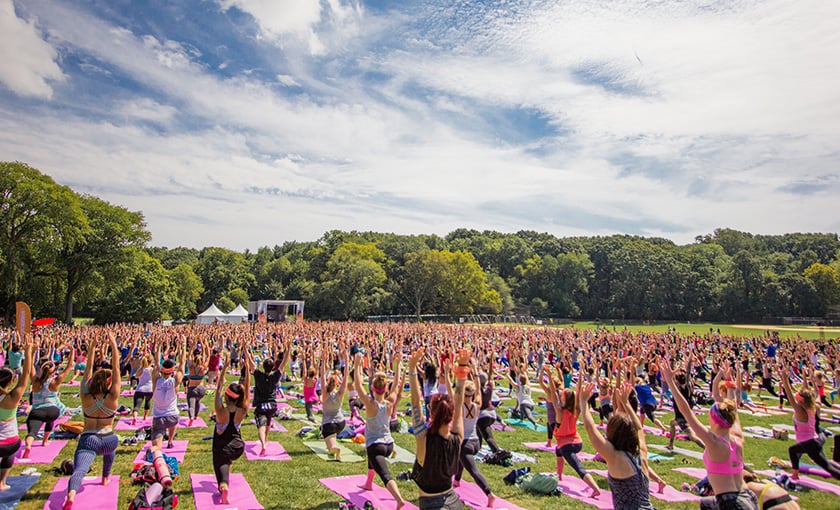 Furthermore, it seemed almost inevitable that Avex would empathize and take part in producing an event like WANDERLUST, whose founder, with a background in the music and party entertainment industry, wanted to create a new form of entertainment that fused his passion with Mindfullness and an organic approach on business.
Sakuramata, who had participated in New Orleans, said that she was impacted so much that she had to rethink her lifestyle."I wouldn't exercise, I'd eat convenience store food all the time, work late into the night and then come home and sleep wherever my body crashed," she explained. "But after becoming involved with WANDERLUST, I started picking up Yoga and running and my state of mind started to change. After trying it myself, I thought that it would really be awesome if more women in Japan did this."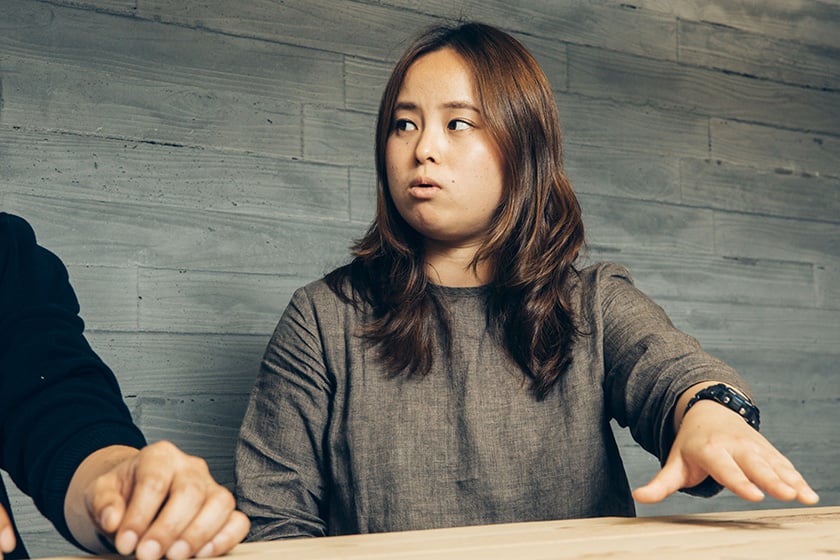 The importance of micro-influencers in the trustworthy spreading of information
Well then, how about the target demographic? "Is there a clear audience?" you might ask. Here is what Sakuramata has to say about that."Women in their late twenties, interested and active in both work and private life, health and beauty, fashion and pretty much everything. Also people who do work out or run at least once a week. Those are the core targets."
In its home country, WANDERLUST is originally a pretty laid-back event, in a good way. For instance, some people approach it with such a mood as, "Running is a bit too much for me, so I'll take part in the Yoga. There's nothing wrong with that, now is there?" Basically, we also plan to keep the hurdle to this event as low as possible.
"I think one of the values of this event is in being able to do Yoga and running, both things that people usually do alone, in a big group out in the open and it really creates a feeling of togetherness," commented the promoter, Ikushima, "We really have the interest of Yoga teachers and instructors, but the people one step below them, the so-called 'followers,' if I may, really only see the event as 'something kinda interesting.' This year, for this event, we plan on implementing what we call 'micro-influencers.' We think it will be critical for the teachers and instructors throughout Japan to attend. If we can have them take part, the significance of this event will surely get through to their students, who have trust in their teachers."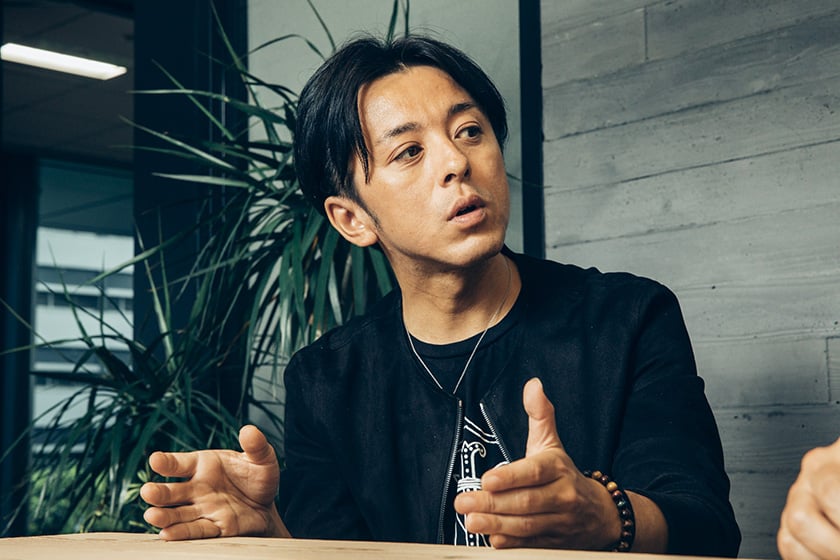 When you take a Wellness event and make it massive, it's different than other huge events in that you don't just attend and watch. I think this will be a big point when it comes to attracting people. Of course, who says what and how on SNS is also important.
"I think this event will be different from others, marketing-wise, in that we will get the interest our female targets through the help of people around them that they respect or look up to, rather than the use of influencers with huge followings or TV talents," says Sakuramata. "A micro-influencer style of marketing will come into play."
"SNS has changed too. Before, all you had to do — and the same goes for most other events — was make a post and have it shared. This used to be the norm, but not so many people share anymore," added Sakamoto. "Just as Sakuramata mentioned, personal and hands-on experiences are indeed being shared and even go viral, but it's getting difficult for public, non-personal, events to be taken notice of. I think that reflects the times that were in now, which of course changes one's marketing strategy."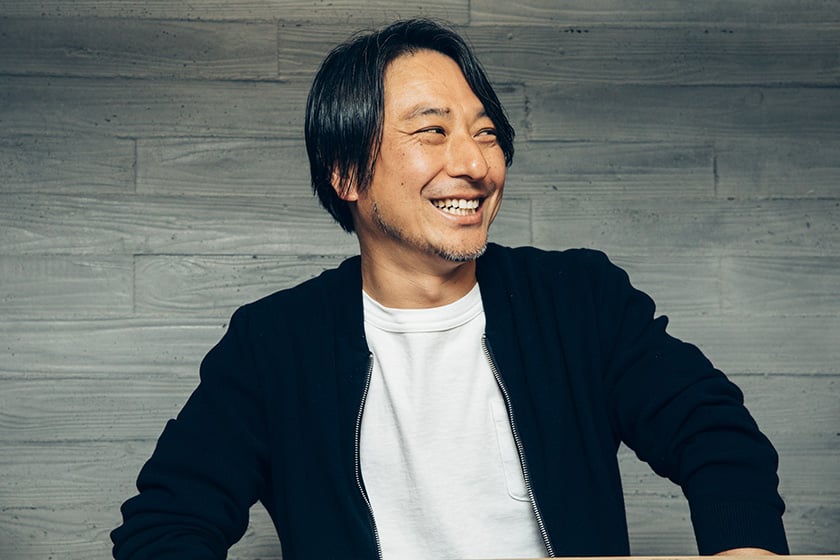 Sustainable, localizable and sturdy.A breath of fresh air for the Wellness industry as a whole
Sakamoto had the following to say about the difficulties of choosing a venue."As always, securing an event location was difficult. Since the event was to be a global one, the licensers wanted it to be held in Tokyo. We had checked out both Makuhari and Yumenoshima, but they weren't going to work out. Then we thought of the Red Brick Warehouse. We had used it for events in the past and we knew the location was great. The ocean was visible and the surrounding architecture gave a pleasant view. It offers a unique Japanese skyline. We also needed there to be a track for running. So Red Brick was really a no-brainer. Plus, the municipalities and Yokohama City were supportive too."
This would be the first time a Wellness event would be held in Japan at this scale. According to Sakamoto, the choice to set ticket prices at 7,000 yen came from the results of marketing analysis and an aim to draw in 1,000 to 2,000 participants.
"As a part of this generation, I think it was inevitable that we be the ones to hold this event. Entertainment has become closer to viewers/users than ever before, but it is also increasingly man-made. The ideas, as well as new values, nowadays kind of come out of the blue, as opposed to from nature. Of course that's interesting as it is, but the pace at which content changes has become so fast. I too have new ideas for events and everything, but when you need something that will be long-lasting, something that will be a supporting element, a pillar for your company, then things related to life style and mindfulness become an obvious and reliable choice. This was the same thing I felt when creating STAR ISLAND."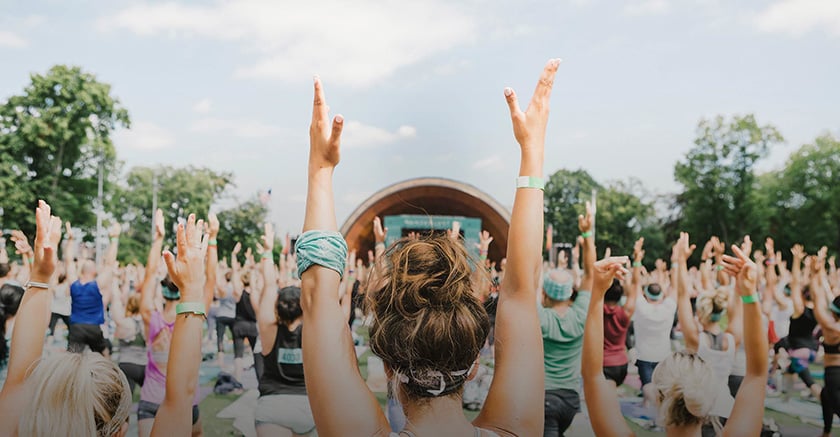 Sakamoto feels that, just with the idea of fireworks for STAR ISLAND, that since Mindfullness is such a universal theme, one can expect and hope for expansion, but it must not end as a boom or one-time fad. Furthermore, he hopes that the presence of Avex can act as a breath of fresh air to the already growing market of Mindfullness and Wellness as a whole.
"Rather than trying to go after the grand prize of the industry, I find it's much more valuable and worthwhile to become an entity that can pull the industry along and help it expand. That's how I feel about it recently."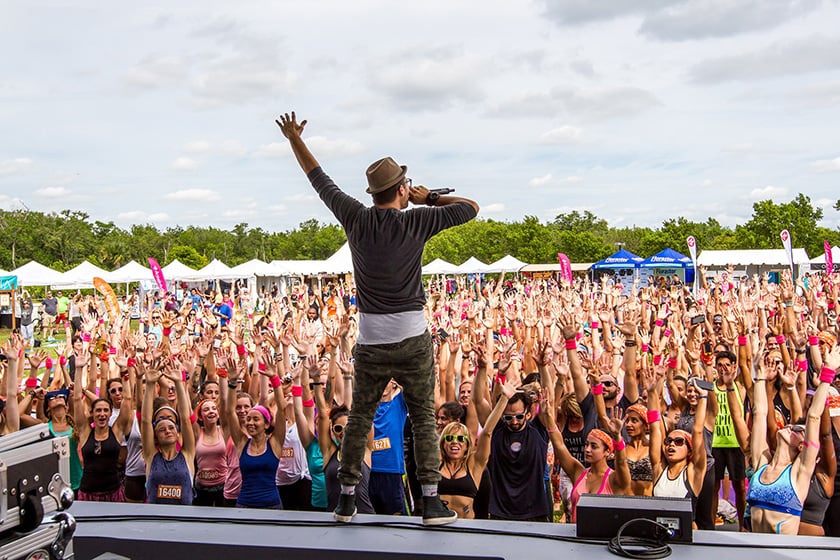 Making the Wellness market "Really! Mad+Pure."
"If this wasn't a part of entertainment, we wouldn't be doing it," adds Sakamoto. "We're aiming for a scale of about 1,000 to 2,000 people this time, but originally the WANDERLUST FESTIVAL is usually held on a resort that can hold tens of thousands of people offering an array of programs for attendees to experience. We also have a positive outlook on pursuing new styles of festivals in the field of music, but we also see the significance of events like this. I think that is another factor that pushed us to go ahead with this one."
The essence of WANDERLUST resides in the concept of Mindfullness but it also has a fashionable side to it, offering potential for the branding of a Japanese based WANDERLUST with the ability to expand as a product in and of itself. And since its content is so easy to localize, it can also be held in non-urban regions and has the potential to help revitalize areas that have lost their vigor. We strongly recommend coming out to see for yourself the power of the fan base and the new phase that Mindfulness will be entering at WANDERLUST 108, held in June.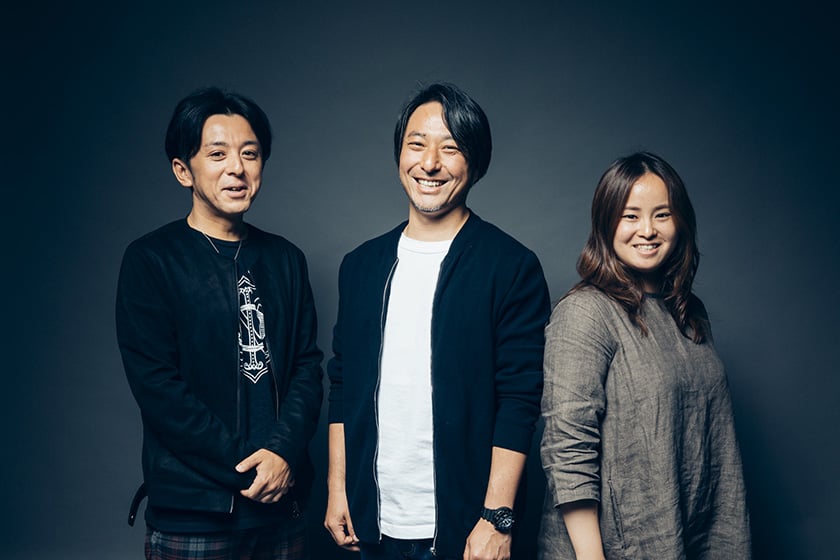 (Photo:Left) Avex Entertainment Inc.
Alliance, Ticket Promotion
Chief producer Naoki Ikushima

(Photo:Center) Avex Entertainment Inc.
Alliance, Local Event Business Group
General manager Shigeyoshi Sakamoto

(Photo:Right) Avex Entertainment Inc.
Alliance, Local Event Production
Mikiko Sakuramata