Fifty-one years since the original and ten years after the death of creator Fujio Akatsuka, the newly created take on the classic Tensai Bakabon, LATE NIGHT! THE GENIUS BAKABON started airing on Tuesday July 10th, throwing TV Anime industry stereotypes out the window. Word of its convention-breaking content has gained attention both inside and beyond industry boarders. We are caught up with two of show's creators again (see previous interview), Yohei Fukui from Anime Production company Pierrot Co., Ltd., and Genta Ozaki from Avex Pictures' Anime Production Department, to get some insight on reactions since it started airing. Read more for a follow up and find out more reasons behind the remake.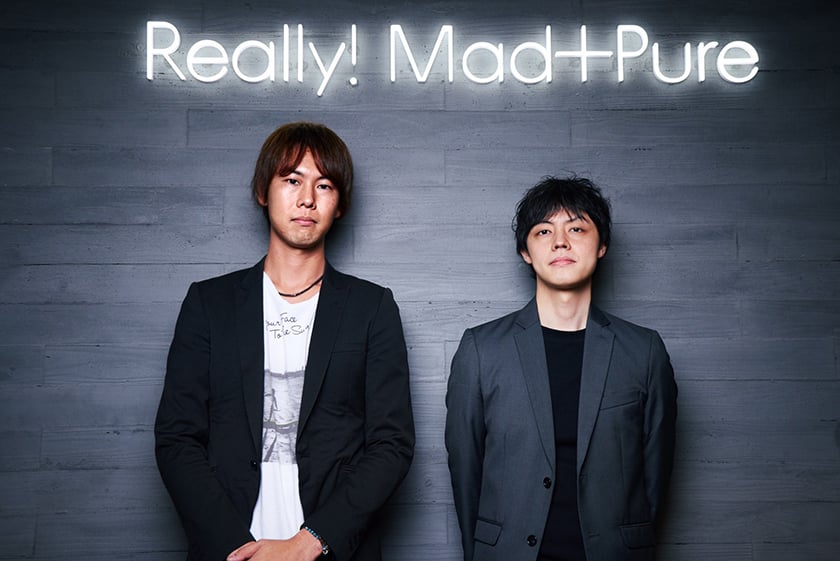 Hints, weapons, and inside jokes
for a "late-night-laugh"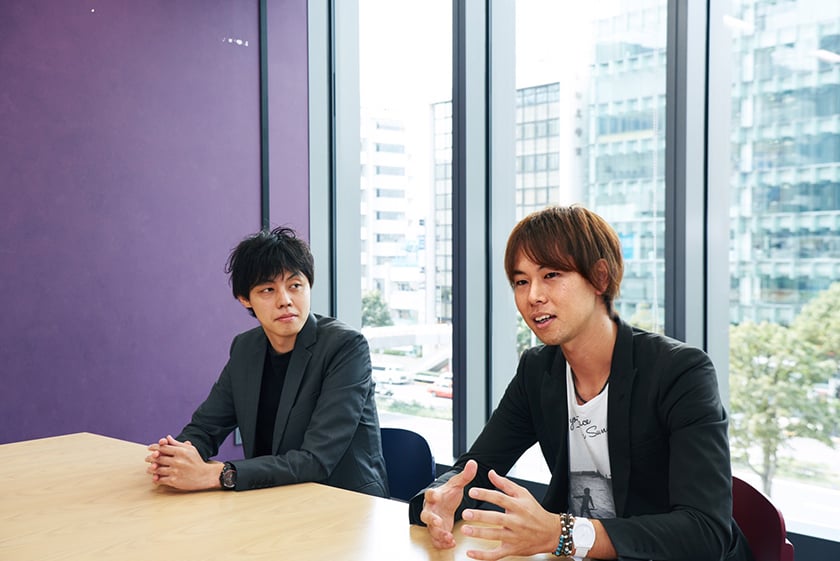 The interview was held just before the airing of the first season's last episode. We asked both gentlemen for their truthful take on the journey.
"We were honored to receive a lot of positive feedback from all kinds of people, including guests on the show as well fans." says Ozaki. "The show got a lot of attention on Twitter. Getting to see expected reactions really makes you happy you could be a part of the project."
Fukui commented, saying "The casting worked out just as the director had planned, and the characters on the show seemed to be hitting the viewers in just the right places. The comments on social networks after almost every episode showed just that. I think the show was successful at getting people to talk about late-night. Plus, it was just a lot of fun making."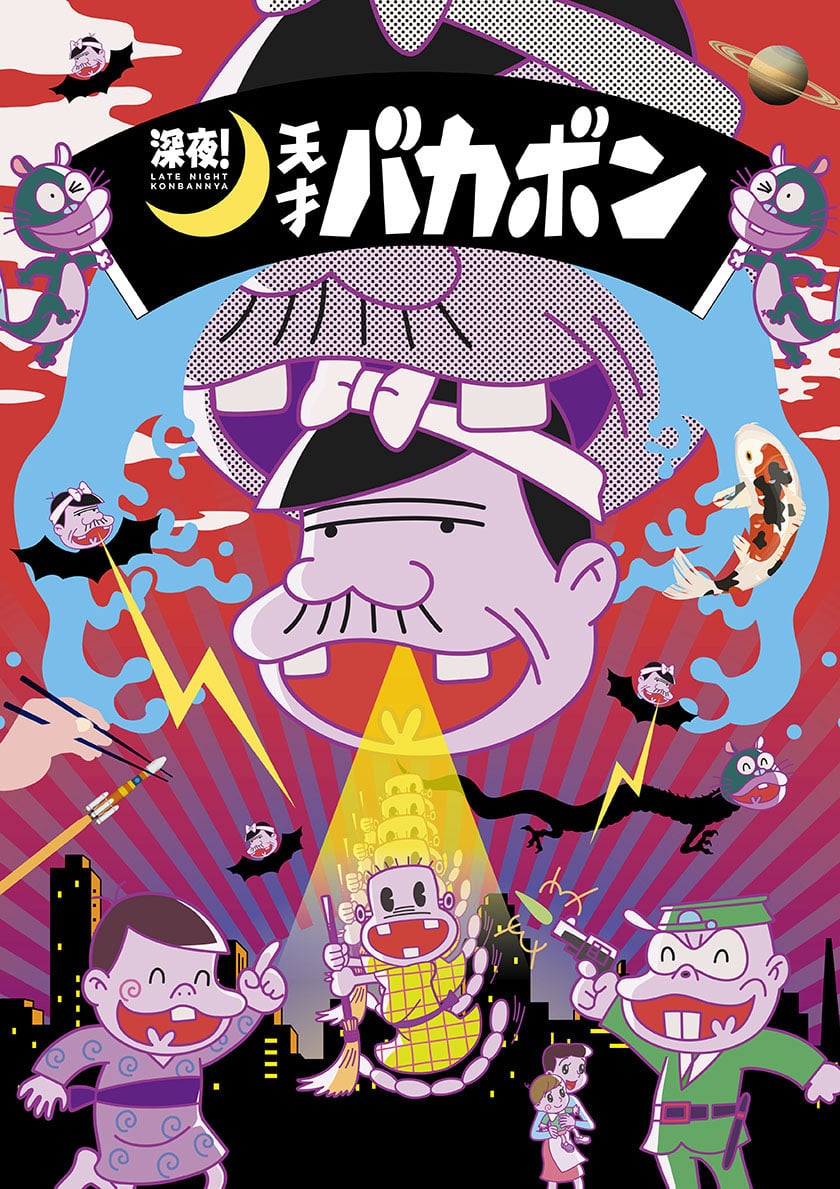 The first episode, titled "It's been a while since we've been an anime," featured many cameos as well; such as a Hirahiro Ogura version of Bakabon Papa, artist YOSHIKI, a performance by famous voice actors such as Masako Nozawa and Jun Fukuyama, and even a scene where a Black Jack version of Papa is transformed into even more ridiculous things... LATE NIGHT! THE GENIUS BAKABON really put its throttle to the floor when it came time to showing off their micro-world.
"I think the viewers don't really remember the plot of the story, in a good way," says Fukui. "It takes a lot of work to recreate the scenarios inside director Hosokawa's head. We used a load of 'special weapons' too. My guess is that it's hard to remember a lot of the keywords you could use when talking about the episodes," he laughed. "We had over thirty different key words in this first episode, and they came up in trending threads along with the name of the show so... that was really exciting. The director, assistant director and other members of the production team, we watched it while the show was airing so we knew for sure. Oh, and Getsumeishi was the perfect choice to make the ending song.
Ozaki explained further. "We wanted to make it the kind of show you can watch and get in a few good laughs before going to bed, so Ketsumeishi added a great nostalgic side to all the jokes and I think it turned out to be a fun thirty-minutes."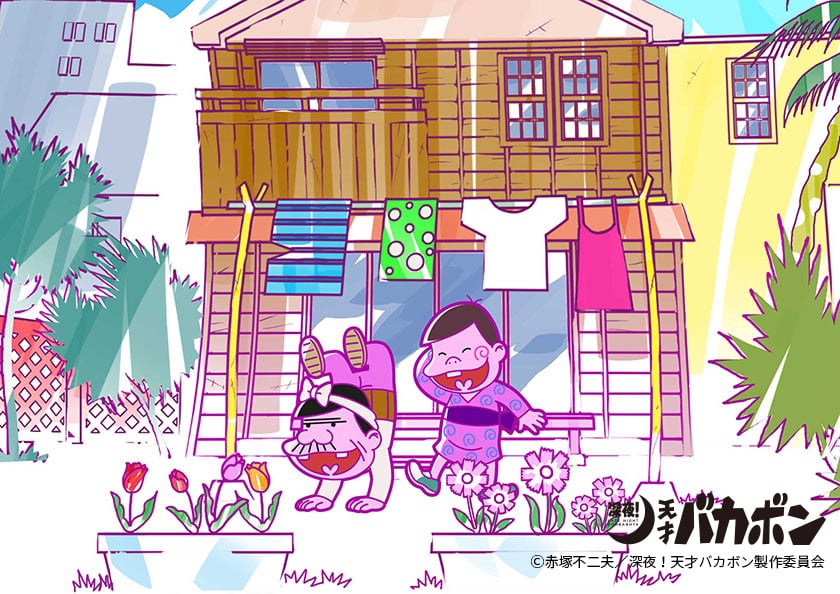 In the interview earlier this year, they both spoke of the importance in watching the show live. Fukui touched on this by saying, "It would be awesome if viewers are surprised with the news related jokes we have piled in, when they would, in all practical circumstances, have nothing to do with the show."
"The show doesn't have that many main characters," commented Fukui, "so we try bringing out the best in them while including lots of other characters and jokes. Director Hosokawa was very precise about it all. When Katsunori Takahashi reappeared in later episodes we were able to connect a lot of dots, and hints we had put in our earlier episodes finally made sense to people. I think viewers had a good time picking up on those kinds of things."
Ozaki added, saying "We watched the first episode live with the director and other staff members. I was thrilled to see director Hosokawa shaking hands with the Ueda-san from Pierrot after it ended, saying 'we did it.' Each episode has its peak, but they also have elements you can only understand by watching the whole thing, so it ought to be an enjoyable show to watch."
"A mash-up with nonfiction"
A new possibility for entertainment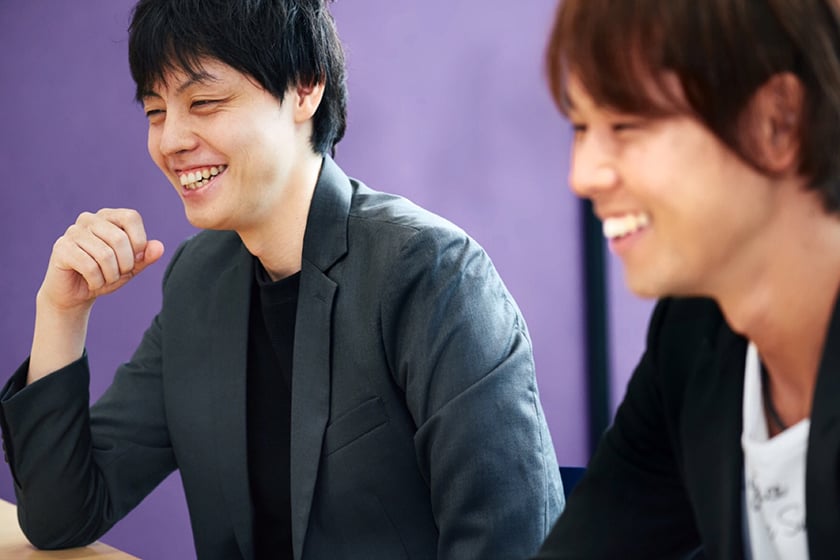 Every time a show ended, the voices of viewers poured in over various social networks such as Twitter. But let's see what kinds of opinions and reactions they got back from their fellow coworkers.
Fukui "There were some staff members who actually used to work in the production of the old original Tensai Bakabon, and they said they enjoyed it, so as project chief, that made me happy."
Ozaki "As for Avex, not many people mentioned anything about the obvious outward surprises like the appearance of YOSHIKI or Nagisa Katahira. There were a lot of people with veteran eyes who mentioned about quieter and nearly hidden elements, like 'that one joke, that was about that one thing, wasn't it?'"
The show is packed with many flamboyant jokes, but it had fans smiling warmly with subtler elements scattered throughout. "I mean, Arata Furuta-san hardly appears in any of the episodes, from the very beginning," joked Fukui.
"Director Hosokawa's screenplay feature many jokes," says Ozaki, "both big and small, and they come at you from lots of different angles, so I think anyone can enjoy it, whether you watched the original or not."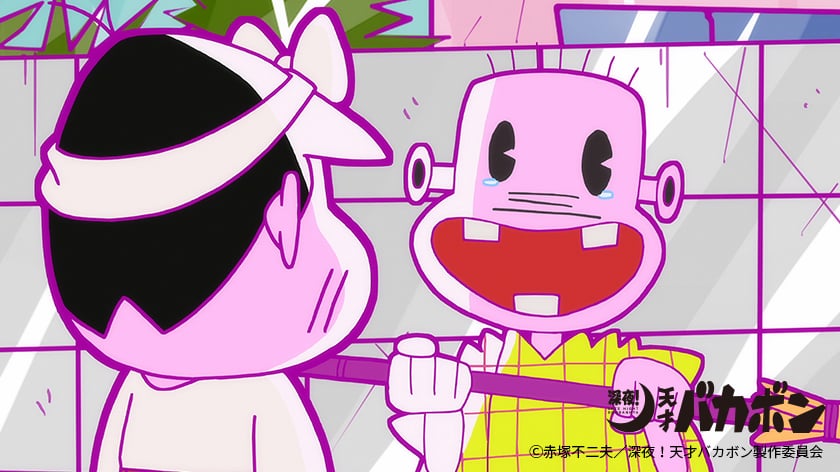 There is one spoiler that we were unable to mention in the previous interview with Ozaki and Fukui — the names of guests that would be making cameo appearances and companies that were a part of production. Many fans were quick to ask if many of the jokes were problematic regarding rights and consent, but naturally the team received proper consent from all artists involved. This type of unheard-of stuff is what broke a lot of stereotypes about what anime could be and was made possible by a production team that involved many companies, including Pierrot, TV Tokyo and Dentsu.
Fukui "We made sure to go about that thoroughly. We contacted artists and offices until we got back an 'OK.' Sometimes we had them take a look at the drawing. Like, 'is this ok?,' 'sorry, that won't do," "ok, we'll redo it!" As for the corporations that collaborated with us on the project, they were supportive one-hundred percent. This show was really able to get such good feedback because of the overall help of so many people and companies. I have nothing but gratitude for all the people who were so openly accepting of our ideas."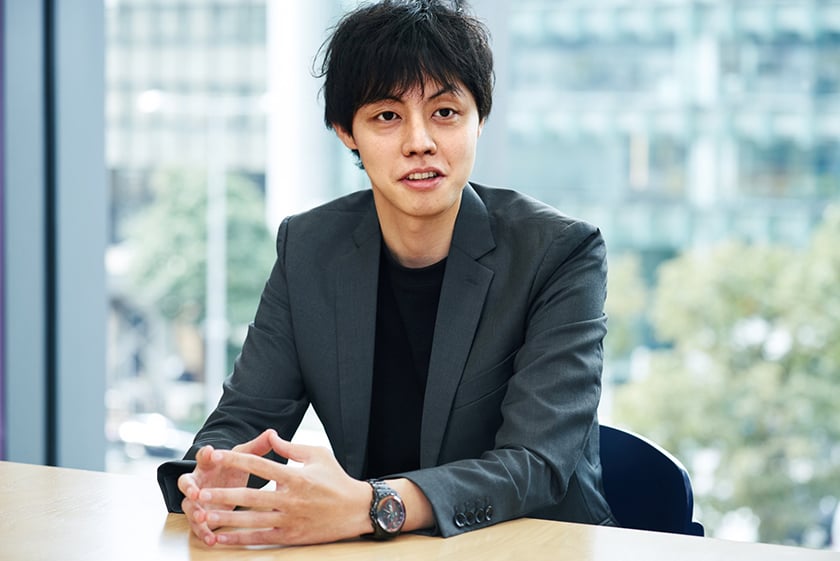 Ozaki "We haven't had any complaints as of now, so that's good. As for the production council, we actually used a lot of ideas and people from different shows produced by TV Tokyo. Characters like the producer Bakakata from TV Tokyo in episode four, and Bakazumi from Avex in episode eight, they're all based on real people."
Fukui "Plus we're utterly grateful for such an amazing lineup of voice actors and actresses. The entire cast of Mr. Osomatsu, another one of Akatsuka's great anime, did the voices for characters for us. It was a whole Akatsuka World, in many meanings."
Bakabon has gone
beyond industry boarders
and has created a new era
This new and improved Bakabon is full of witty venomous gags. Its entire production team and everyone else involved in the making have their own love for the show and its characters. In a time like now when everything has to be played safe and rules complied with, it's not every day that you see such a thrilling show, so out-there that you don't know what will happen next. This could just go to show how meaningful of a show LATE NIGHT! THE GENIUS BAKABON can be for the world of anime.
"Everyone involved had the same hopes in that they wanted to make it a hit," comments Fukui. "It was like we were all facing the same direction, drawing the same picture. I felt like, 'you know, this is solid team work.' It was only one short season, but he had a lot of staff and cast members tell us that they would love to work on it again. I was very happy that I was able to be a part of the team. And it's thanks to the show. Daiichi Shokai worked on an application for the game, Shogakukan printed the comic and book, even Avex released a new song for the show... You hardly see anything move so quickly at such a large scale anywhere else. At least, not in one season. It was all thanks to the eagerness in those involved. I think it's proven to be a great business model as well."
"Avex took care of the jokes that involved artists, Shogakukan took care of the comic related ones, Pierrot took care of the anime related stuff and TV Tokyo took care of the comedian related stuff," Says Ozaki. "It all came together by making use of our strengths."
"And more than anything," adds Fukui, "I think one of the other big things is that we were able to put Tensai Bakabon out into the world at this point in time. Just because it's an anniversary, it doesn't mean that making video productions in celebration of it is an easy task. I have gained confidence now that I've been a 'little piece" of such a grand project. It made me realize that it really is possible to reach out beyond boarders and try out an array of new things for shows."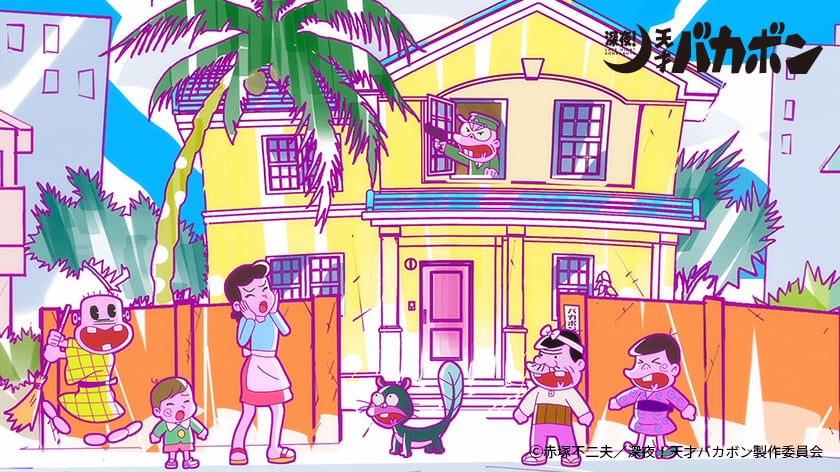 Lastly, when we asked for their favorite episode, Fukui's answer was eleven, titled "Everyone, this is goodbye," as there were many tiny miracles hidden all throughout.
Fukui "Kosei Tomita-san did the voice for Papa's Papa. He was originally the first voice actor that was doing the voice of Papa when I first entered Pierrot years ago and first started working on Tensai Bakabon. So when he started reading the lines on this project, it stirred up a lot of feelings inside."
On the other hand, Ozaki chose the final episode, titled "My personal favorite character," and its free-for-all feel and big surprise. In this last episode, YOSHIKI, who appeared in the first episode in illustration form, makes a return appearance but in the flesh.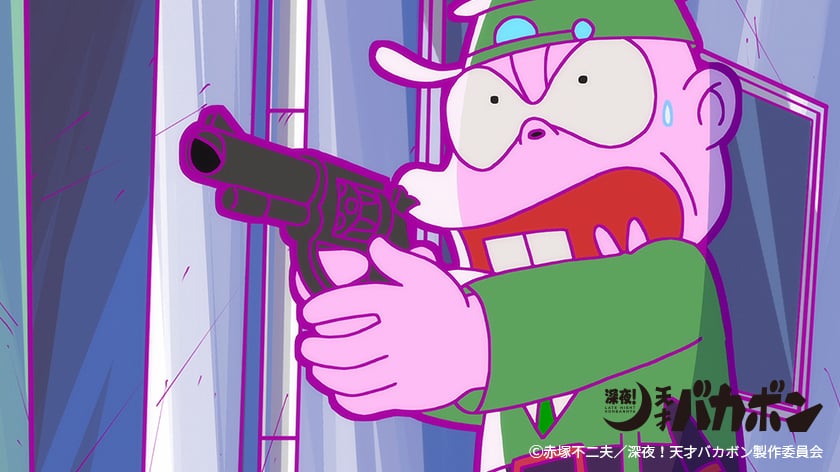 LATE NIGHT! THE GENIUS BAKABON answered lots of hidden hints and has won the expectation of fans by fusing some modernism with some Akatsuka-ism in the form of late night TV. Of course there will always be many opinions regarding reviving old classics. However, after witnessing the warm messages from fans praising the team's eagerness for a challenge and seeing the satisfied smiles on the faces of Fukui and Ozaki, we can only hope that Akatsuka is smiling up in heaven as well.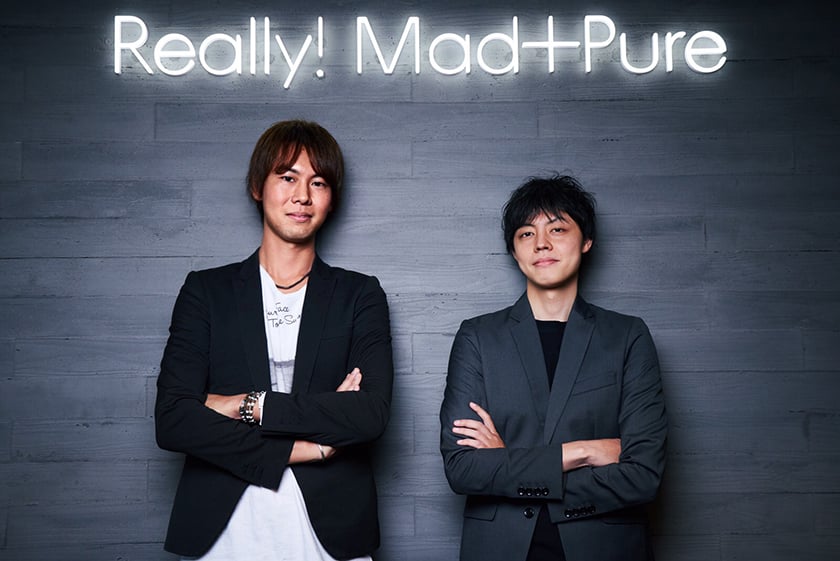 (Photo:Left) Avex Pictures Inc.
Anime Production
Visual Production 1
Genta Ozaki

(Photo:Right) Pierrot Co.,Ltd.
Business Development Team
Yohei Fukui