On March 21st, RAGE 2018 Spring was held at Makuhari Messe in Chiba. RAGE, the next generation e-sports tournament hosted by CyberZ and Avex entertainment, started in 2015. Tournaments of three titles were held this time, and they were broadcasted by CyberZ's largest domestic game video distribution platform "OPENREC.tv", AbemaTV' s game specialty channel "Ultra Games" and such. On the day of the event, it was a bad weather with snow flickering, but the venue was filled with excitement that blew it off and the breath of birth of something new.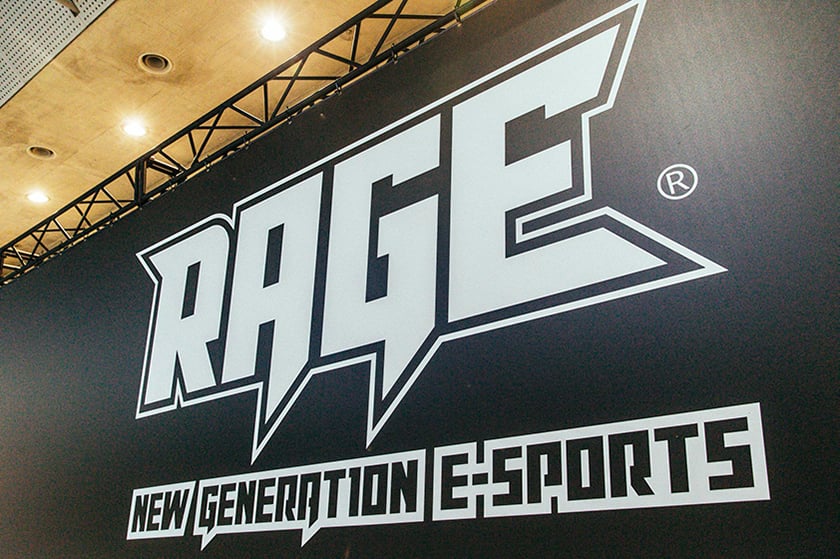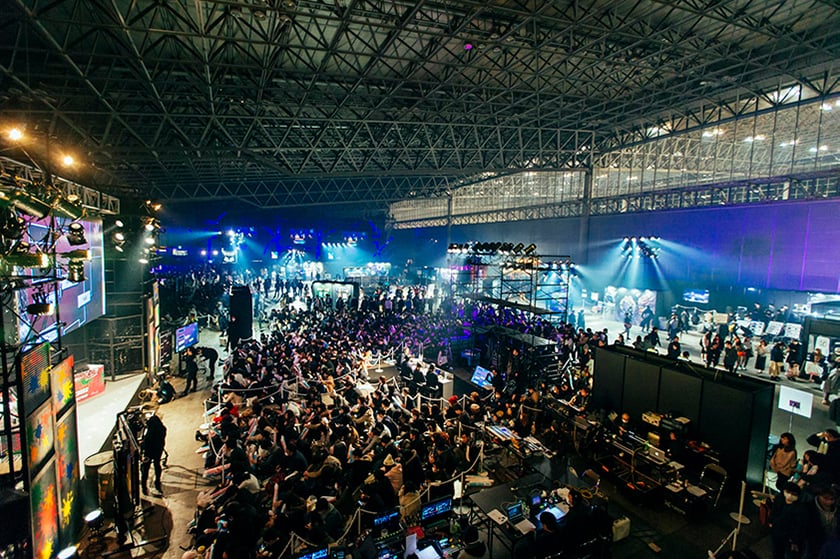 Three titles of games appeared.
New sense festival with fulfilling various areas.
RAGE was held for the first time as RAGE vol.1 in 2015. Total of 8 times with 4 titles of games were held so far, the total prize per tournament exceeded 10 million yen last year, and the number of audiences exceeded 10,000 in "RAGE vol.5 with Shadowverse festival" held in September. Its momentum never fades.
Along with the flow, RAGE 2018 spring spectacularly began at the big hall, Makuhari Messe. The game titles adopted at this event were "Shadowverse" (Cygames), "Street Fighter V Arcade Edition" (Capcom), and "Splatoon 2" (Nintendo) which was played first time at RAGE. Three tournaments were held in order to choose the champion of each title: Shadowverse Chronogenesis GRAND FINALS, Street Fighter V White Tiger Cup and Splatoon2 Extreme.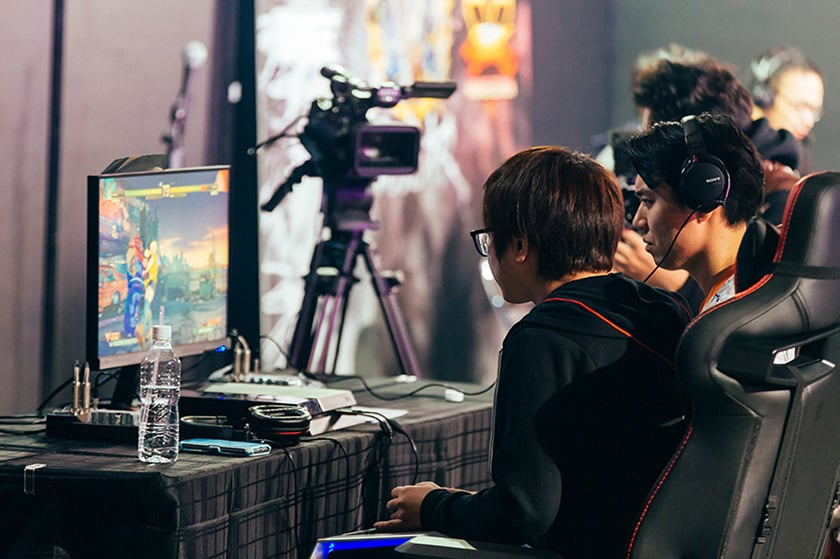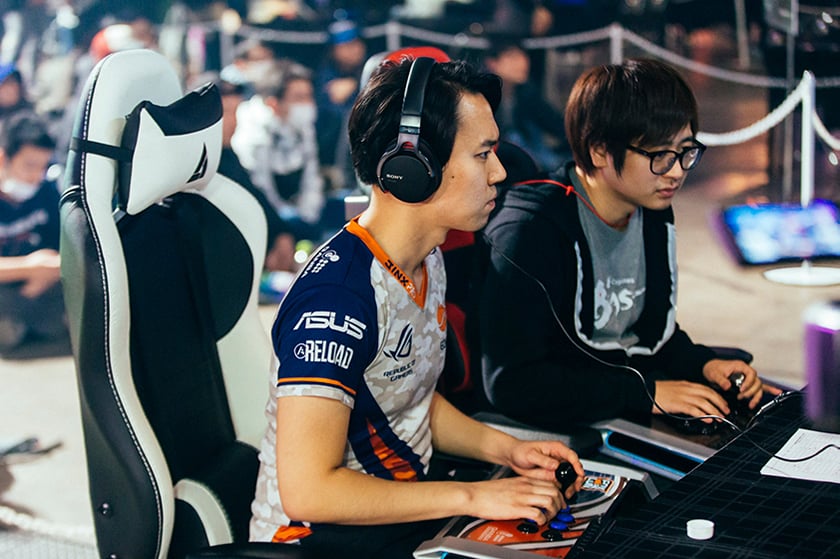 At the venue, in addition to the stage where the tournament was held, there were also Shadowverse exhibition area, battle & deck consultation area by famous players, goods sales booth, food and drink area, participating enterprises' booth and such, and it seemed just like a music festival. Also, popular costume players' photo session warmed up the event.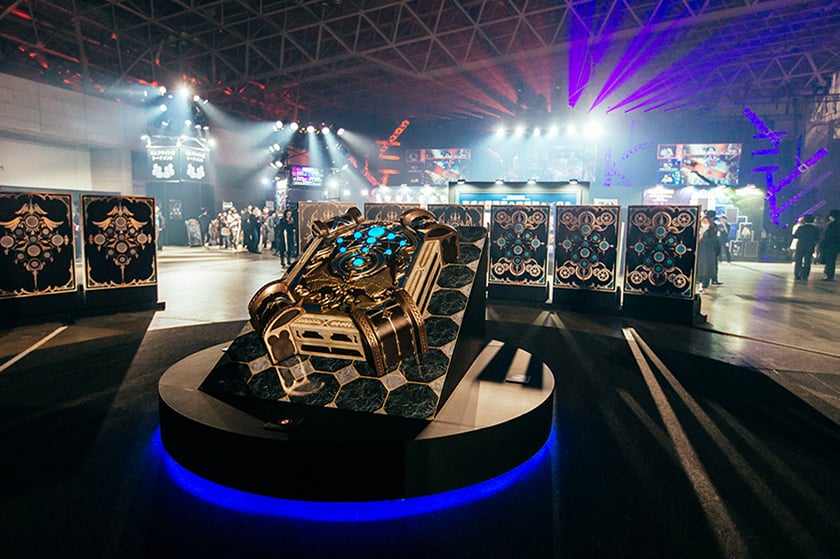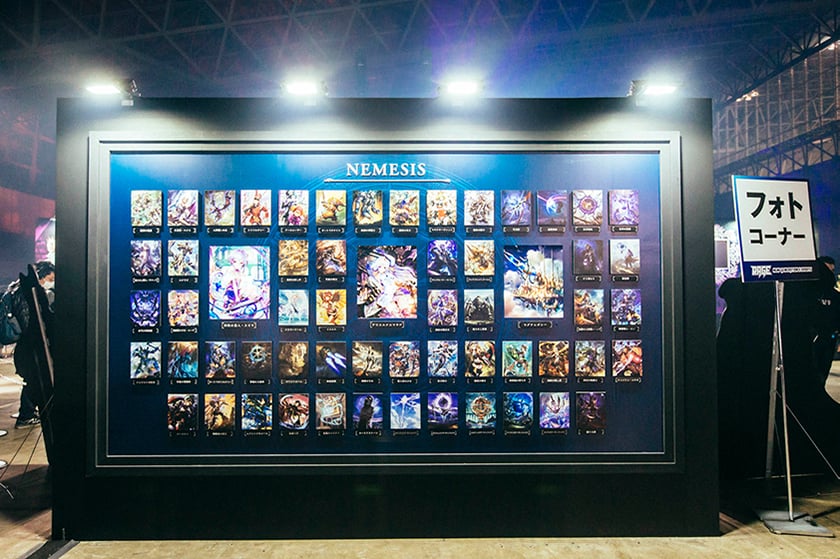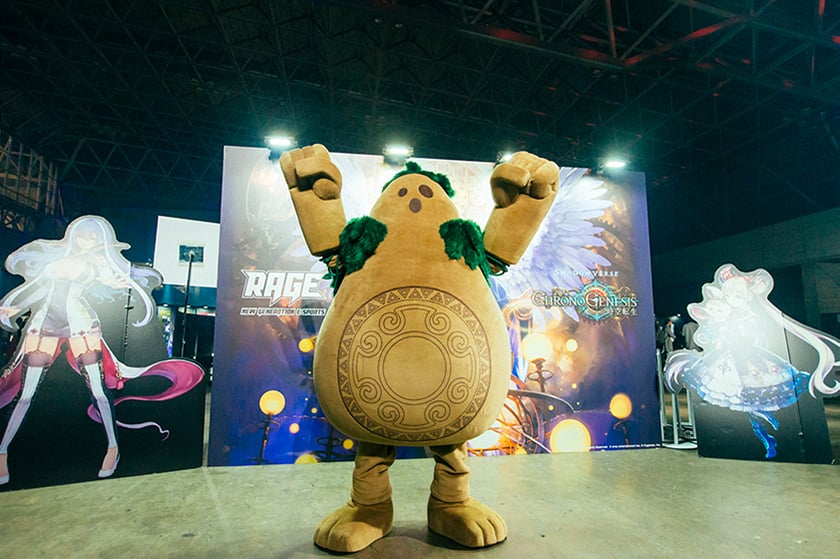 Although there were a few paid reserved seats (there were also many free seats) at the Shadowverse stage, the entrance was free, so audiences freely entered and left whenever they liked. Also, since it was a long event which lasted 9 am until the final match held in the evening to night, each spectated each game's stage while sometimes taking a rest at free seats and food and drink area. Besides, there was also a mobile phone charging area. It was very much a consideration as a game tournament, and of the organizer who adopted Shadowverse which is famous as a smart phone card game.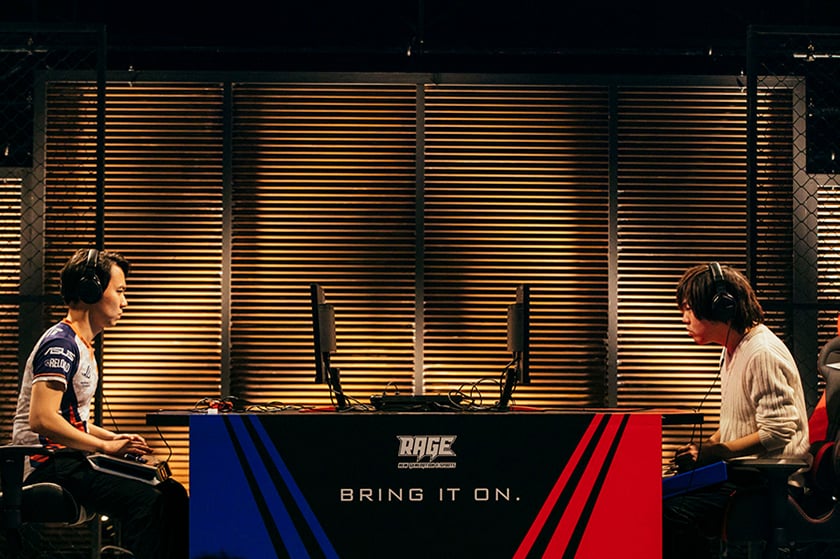 e-sports players are like "stars" for fans
Shadowverse Chronogenesis GRAND FINALS held at the main stage used the 7th Shadowverse series "Chronogenesis / Spacetime Reincarnation". It awarded prize of 4 million yen to the winner and 1 million yen to the second winner, and both of them were given the rights to take part in Shadowverse World Grand Prix 2018, which will be held at the end of this year. With all of these elements, it got attention as a core of the event.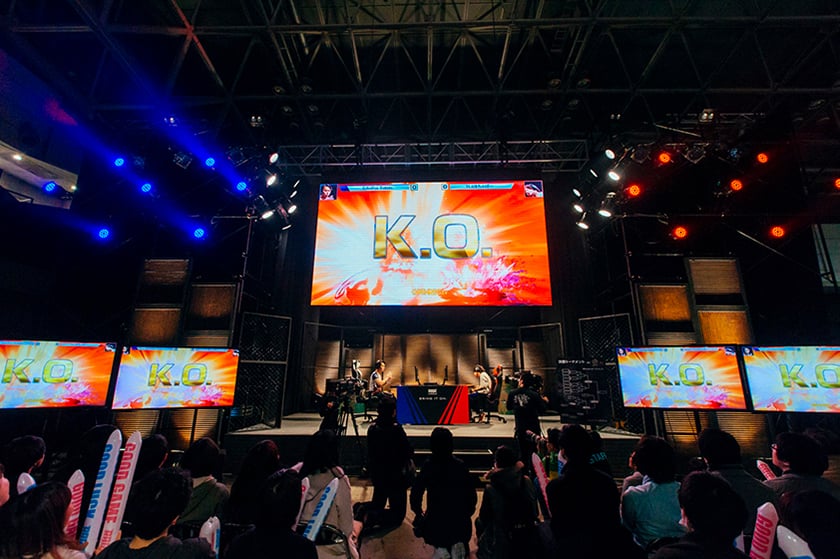 Stages of "Street Fighter V Arcade Edition" and "Splatoon 2" were also packed with many audiences. "Splatoon 2" was popular among wide range of generations of which the youngest were around the age of elementary school students. Shadowverse was mainly popular among middle and high school students due to the nature of the game, and Street Fighter had a lot of players and audiences with the age of collage students and older. Each title had its own characteristic as mentioned above.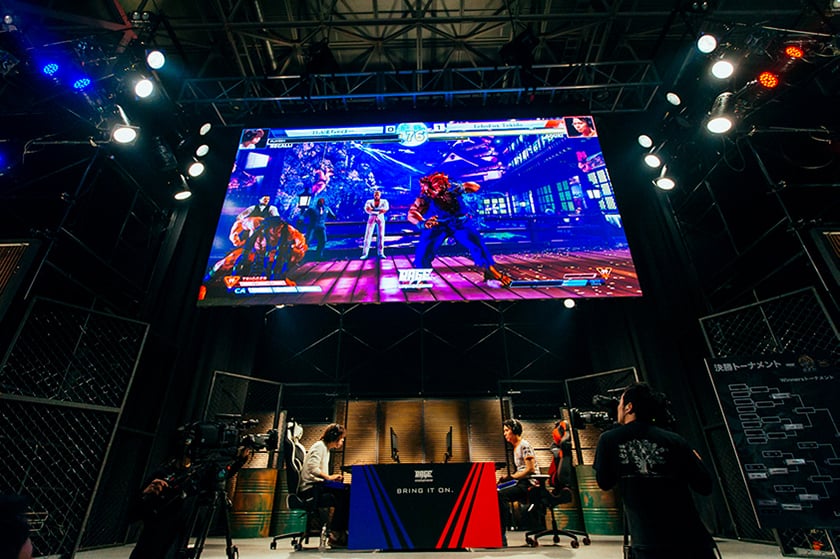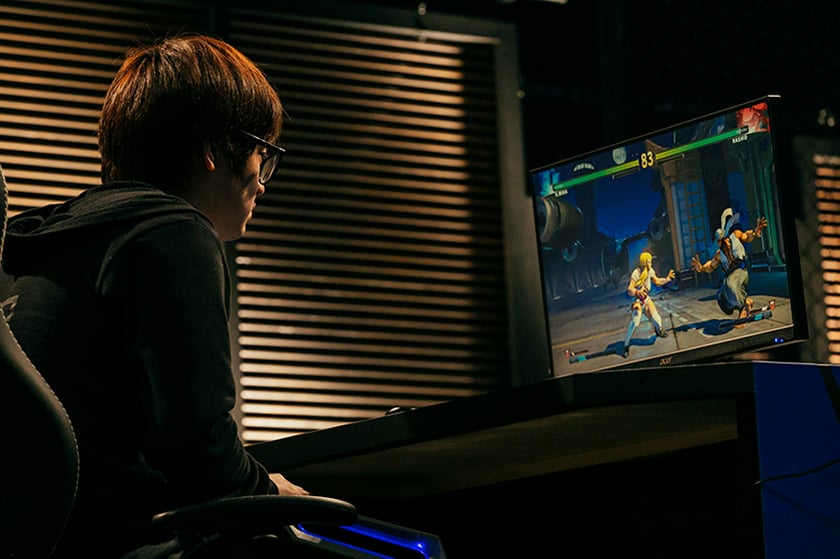 What surprised the organizer side as well this time was, the excitement of "Splatoon 2" which was first held at RAGE. Although audiences were standing at the beginning, more audiences than expected came as the tournament proceeded, so the organizer made everyone sit because children couldn't watch the game very well. The reason could be that not only e-sports fan but also many young people who purely liked Splatoon gathered.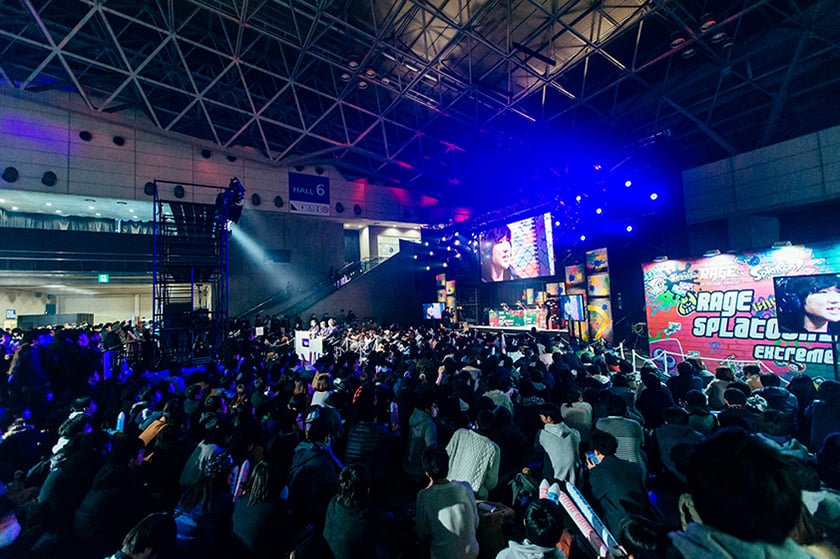 What also impressive was, there were many female audiences throughout the event. In addition to be mere game lovers, they also often queued for autograph sessions of favorite players and gave presents to them. It looked just like autograph sessions of idol groups, and also since players and fans were of the same generation, I felt the closeness of each other from their conversations. I heard that there is female fans who aim to watch not only players but also "handsome" play-by-play announcers of the games.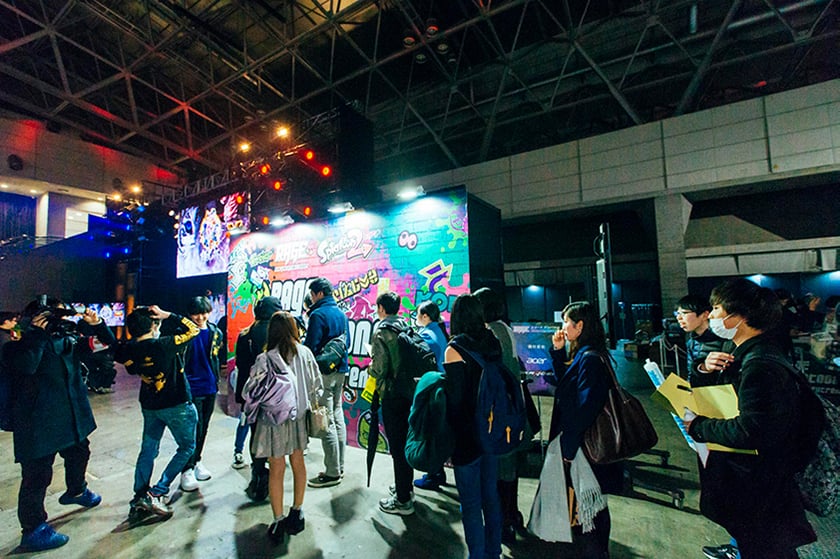 Of course there were many male fans as well. One boy, who got an autograph from members of TASO who won the "Splatoon 2", greeted them "I respect you!", and said "It was worth coming if only for these autographs..." with excited look and left there.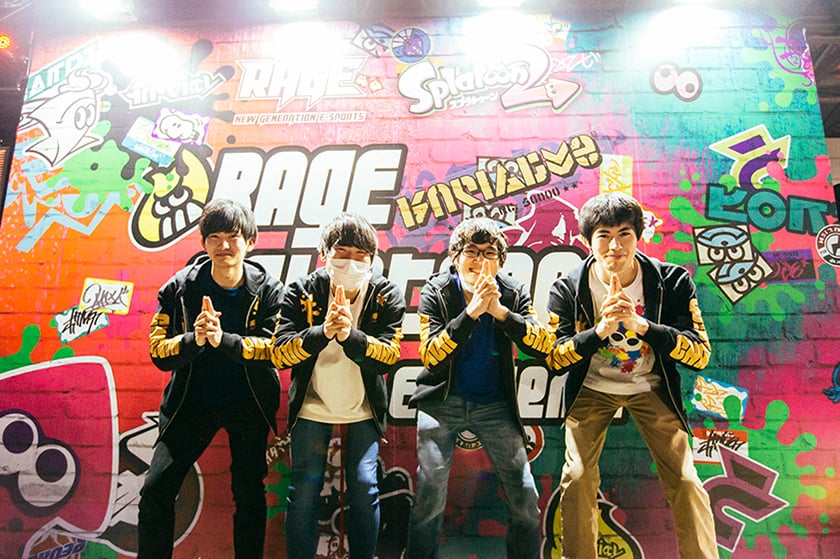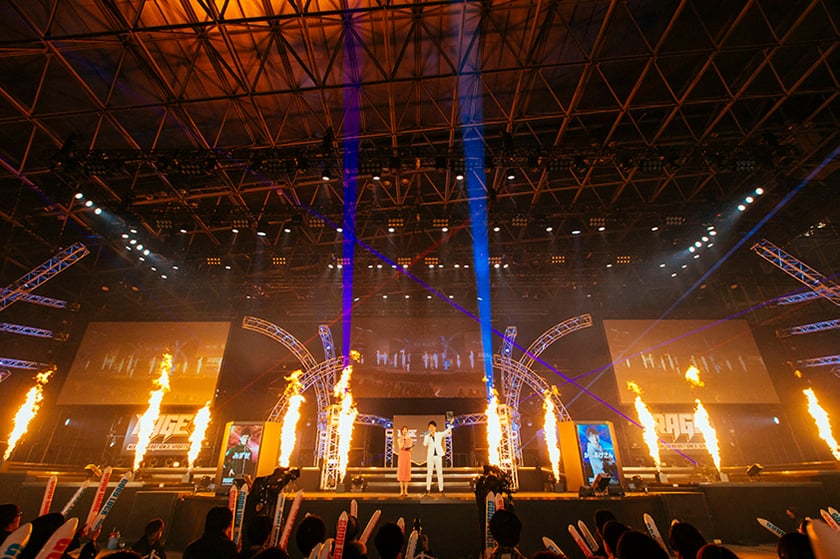 RAGE creates new ways of enjoying games
and dreams and hopes for boys
What I felt through the tournament was "wonder of entertainment" by CyberZ and Avex who run RAGE. On Shadowverse stage, it seemed just like music festivals or fighting sports events with lightings that produced realistic sensation on three big screens, inflammatory introductions of players, flames and smokes when they appeared on the stage and such. People who watch RAGE for the first time would be surprised by the huge gap between the impression of game tournaments that they had so far. CyberZ and Avex don't just host game events, but create a new way to enjoy games.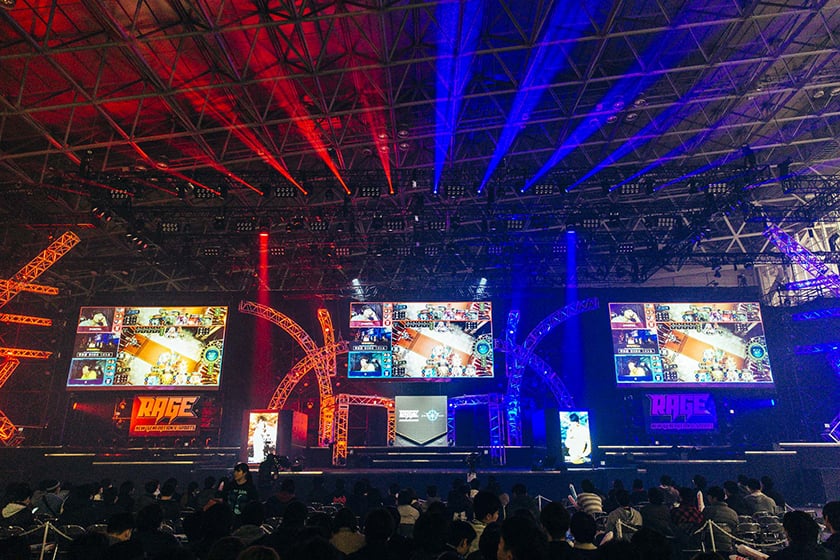 Still, it will take some more time for e-sports to make "ecosystem" like other sports in Japan. It's necessary to improve in respect of the way to run tournaments, expansion of participating players, a sense of unity with audiences, the way to PR by media and such. However, those are the things that only be resolved by repeating the number of times, and considering the rapid growth of RAGE, there will be not so much to worry about. Also, more important than those problems is the fact RAGE is creating new "stars", and that is hope for e-sports.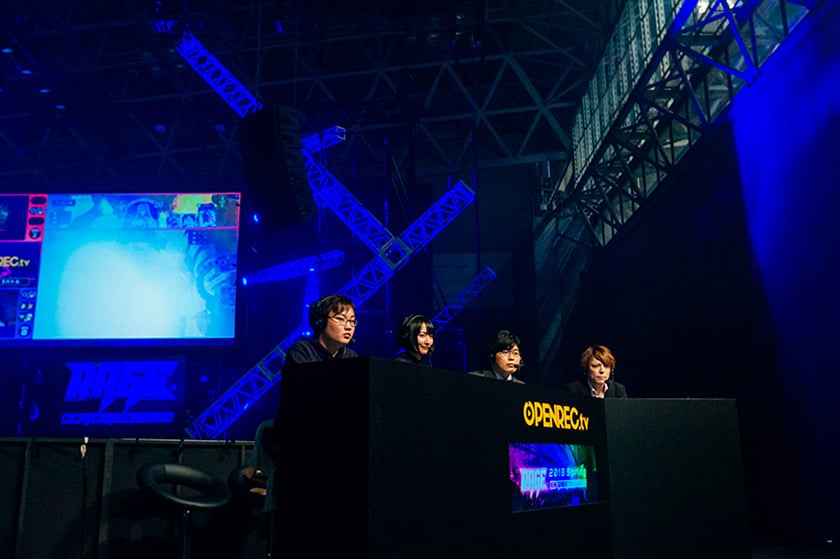 At Shadowverse Chronogenesis GRAND FINALS, Mr. Mizuse who became the finalist of RAGE 2017 Winter won third straight in the final and won the prize. Regarding this victory, Mr. Shingo Otomo, the producer of RAGE, said as follows: "To be a finalist in two consecutive tournaments was already an unprecedented accomplishment, and he even won the prize. Today was a day for Mizuse. I'm so happy for the birth of new star. He will be in the position to be followed from now on, and the story of Shadowverse will be revolved around him."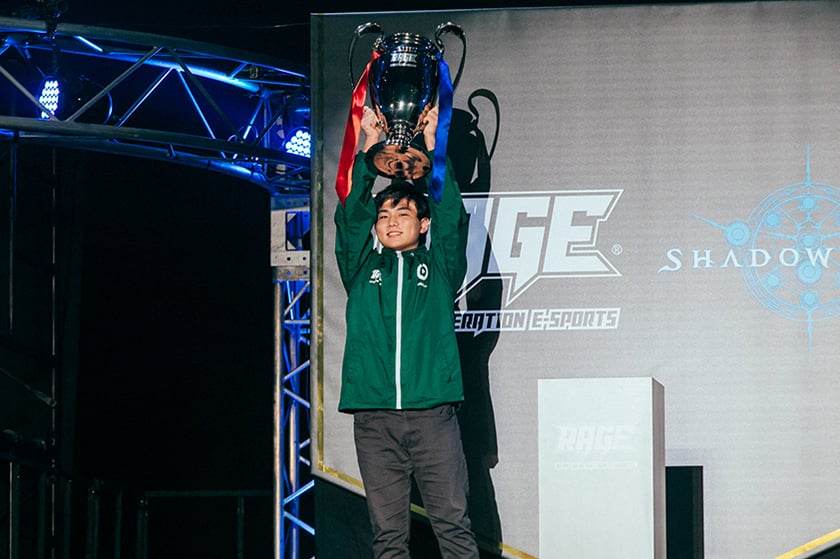 A profile of Mr. Mizuse on the tournament's brochure says "occupation: student". Most of other finalists of Shadowverse also consisted of students. They are still known to those in the know, and if they were seen in the street, not many people would notice them. Even so, they played at Makuhari Messe with receiving loud cheers from audiences and gained the prize reaching several millions. And more than those prizes, they are getting tremendous props from audiences and fans consisting of mostly young people.
To game players, it used to be possible to make game occupation only if they worked "behind the scenes", such as working for game production companies. Game is a hobby and play – that took it for granted. However, there is RAGE now. RAGE has created a dream and hope that lovable game players, especially boys, who had never be on the front stage so far, can "make what they like a career".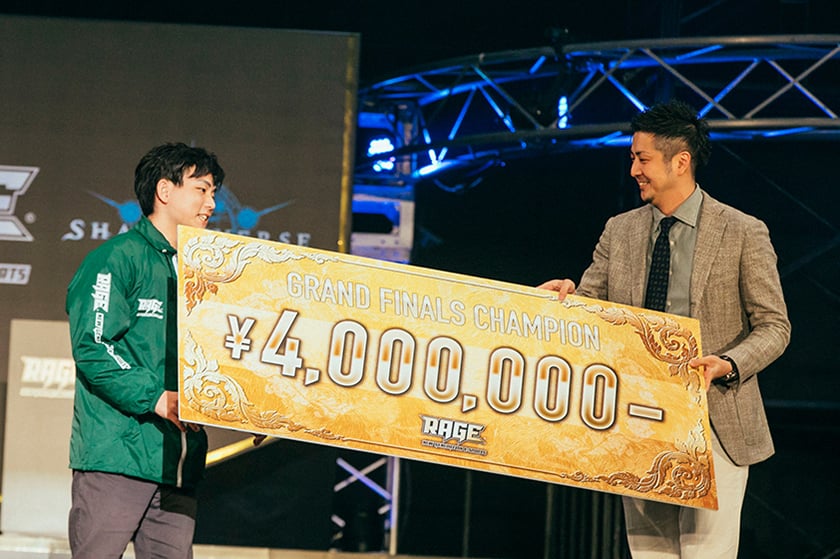 At the end of the event, it was announced that the pro league opening game of Shadowverse will be held on May 5th and 6th and the final of RAGE 2018 Summer will be held on June 17th at Makuhari Messe as this time, and the venue was filled with loud cheer. I recommend to watch RAGE live once. You will surely feel positive aura of game lovers there.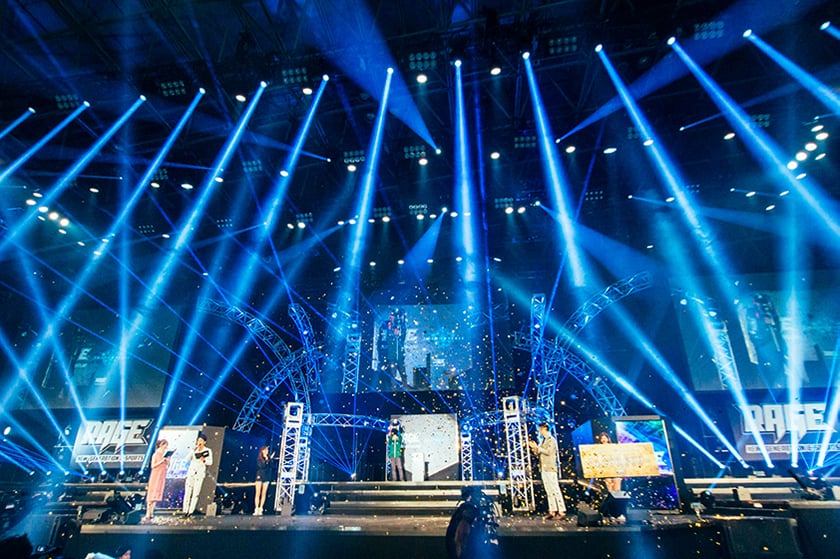 Photo by Masato Yokoyama